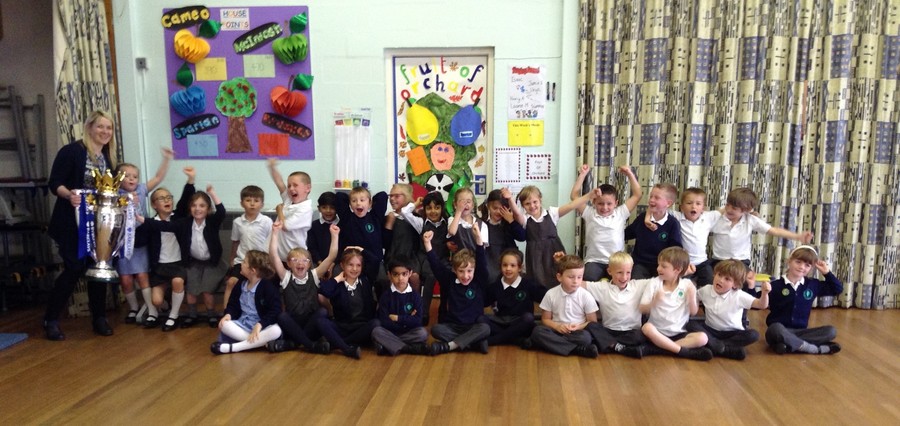 Multi skills with students from Thomas Estley Community College
Warwick Castle.
On Wednesday 7th October 2015 Years 1 and 2 visited Warwick Castle for the day. After a trip on a coach we walked around to the front of the castle and watched a funny man shooting bows and arrows. We walked around the grounds, went inside the castle and enjoyed a real princess fairytale at the top of the tower. We learnt about the history of Warwick Castle and met a few old kings and queens. The highlight of the day was watching the birds of prey flying above us. The children were very well behaved and it was a day enjoyed by all.
Grandparents Day
"It was great to have my Grandma come and play with me in the classroom."
"My Granddad came and watched us sing a song in assembly and then we did some colouring."
"What a truly enjoyable morning!"
On Friday 2nd October Key Stage 1 and Foundation Stage invited a grandparent in for an assembly and play in the classroom followed by a cup of tea and a piece of cake. It kick started with an assembly by Year 1 and 2, here they told their grandparent why they were special and we sang a beautiful Grandparent song. The grandparents were then invited into classrooms where they played games, completed puzzles and viewed the work completed by the children. The new Twiglets were able to show off their new classroom to their loved ones. It all finished with a well earned cup of tea and cake, served by the OPA, in the hall. Thank you to all who attended.