Here is a snapshot of what Year 6 will be learning this half-term.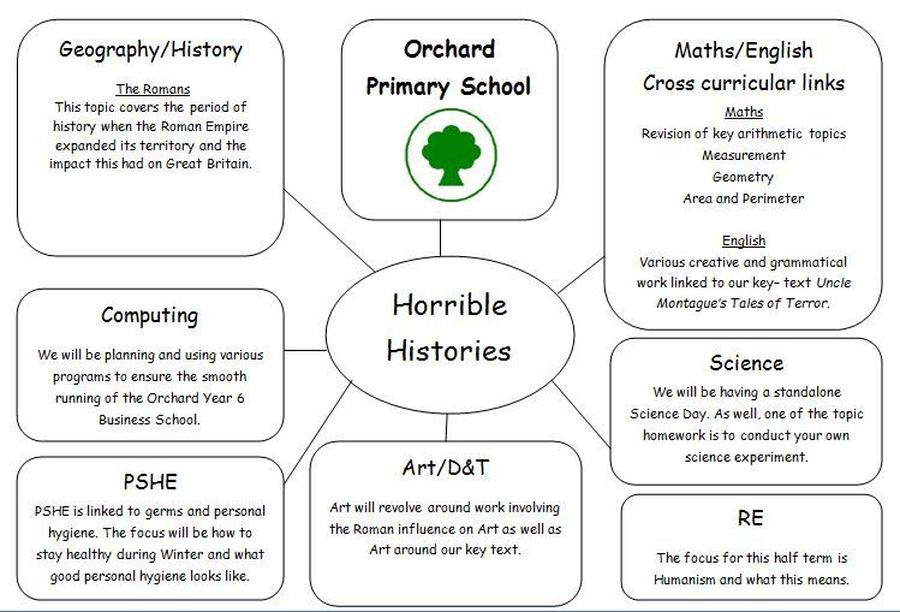 Spellings
Below are the Spellings for the week commencing 23.10.17. We are trying a new approach, and are focusing more on the rule and meaning of words rather than purely learning spellings for a test. Each week on Friday, the children will try and apply their knowledge of spelling patterns and meanings into sentences. All spellings given this year could appear on their SATs Grammar Paper in May so it is important that they try and learn them. Any questions involving this, please come and see me.
Weekly Reminders:
Monday - Homework Diaries checked for signatures.
Tuesday - Outdoor PE (Tag Rugby in Spring 1).
Wednesday - Indoor PE (Basketball in Spring 1)
Thursday - Maths and English Homework due in.
Friday - Reading Records due in (Minimum 3x Reading per week).
Weekly Certificates:
A huge congratulations to the following pupils for their achievements this past week.
Writer of the Week -
Mathmagician of the Week -
Class Achievement -
Some of the models that Year 6 have made for this terms homework
Year 6 Autumn Homework Photos
Reading is a huge focus for Year 6 this year, so, to inspire more reading, here are the Top 100 books to read in Year 5 and 6 according to Mr B! It would be fantastic to see the children reading some of these choices throughout the year. House points will be generously given!