Other Partnerships
We continually strive to make new links with our extended community and look for new and exciting ways for families to find out useful information including outside activities, events etc.
Click on the links below to view various events:
Struggling for Ideas for Fathers' day?
Why not join us at Fosse Meadow, from 4 -5:30 on Sunday 17th June, for outdoor games and challenges, fire lighting and den building and exciting storytelling in the woods.
Plus, there's a FREE gift for every dad!
The event itself is free, but you MUST book, letting us know you can come ideally by Thursday 14th.
To book, email Mat at familyworker@suttonelms.co.uk, text at 07986169432, or find our church Facebook page and send us a message.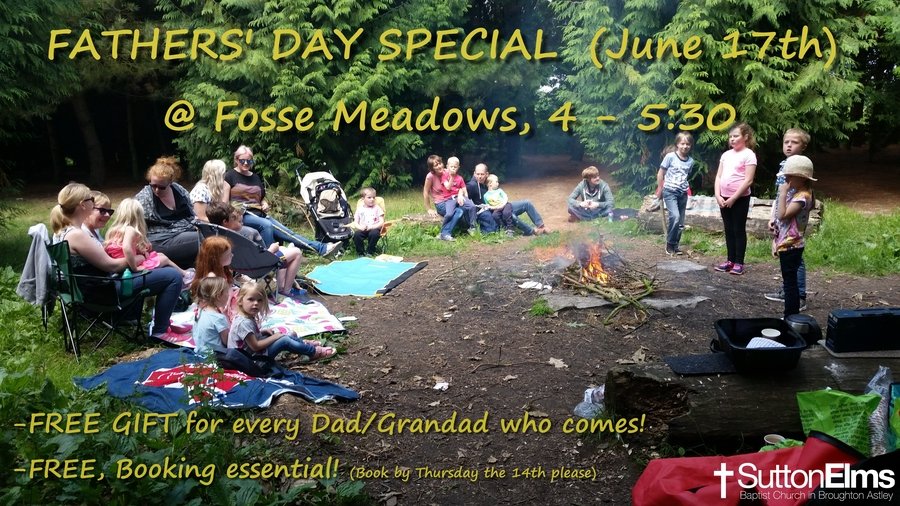 The DfE have launched a new online service for schools, called Parent Info, a collaboration between CEOP and Parent Zone. Click the link above for more information.