Reading
Book of the Month - September 2018
If you have read the 'Book of the Month' maybe you could write a book review and have it featured here on our website.... House points are available to those that are published. Any book reviews should be forwarded to the school office with the title Book of the Month.
Reading Information for Parents
Your child's reading experience is much more than the reading book which comes home from school. Reading is happening all the time in a classroom and in the school. It is taught in specific reading and English lessons, but children are practising and using their 'reading' constantly across all subjects too.
At Orchard we ask that parents support this work that is done in the classroom as it can make a dramatic difference to a child's achievement within school. Try to read at least 3 x a week with your child. Children who have a signed reading record 3 x in a week receive a reading token, 5 x a week and they receive 2 tokens. These tokens are then collected and 5 are drawn out at the end of each term for those children to receive a book token. At the end of the year there is an additional prize which includes a family cinema ticket or family day out passes.
Top tips for reading with your child at home, including:
Make time to read- even if it is only for ten minutes (Daily is better)

Choose different types of books

Take turns to read

Talk about the book- asking your child questions

Pay attention to the language

Enjoy reading
Learning To Read At Orchard
Children learn to read in different ways and at different ages. The first part of a child's journey towards being a successful reader starts when the child is a baby and is listening to stories and rhymes. This encourages a love of language and stories and develops the child's vocabulary and understanding of language as they start to become familiar with what words mean and what they look like.
A vital first stage of a child's development as a reader is to be able to 'read' pictures and to determine what is happening or to predict what might happen from the pictures in a book. As this skill develops, children become able to use their grammatical skills to listen to words within a sentence and to make sense of what they can hear. This is an important tool for the young reader as it enables them to make sensible guesses at unknown words within a sentence and to continue to read for meaning without being stopped in their tracks.
Teaching Phonics at Orchard
We ensure that all children in our Foundation Stage, year 1 and those in year 2 who have failed the Year 1 phonics are taught phonic skills through Read Write Inc. This develops the child's ability to tackle unknown words within a text by blending the phonemes (sounds) within the word. These phonic skills also enable a child to work out the phonemes they will need to use when they are writing words.
The phonic lessons are structured to ensure that children are first able to identify letters and to say the sound those letters make. Once children are confident with saying the single letter sounds and blending them to create words, they then start to learn the common digraphs (where two letters go together to create a new phoneme such as sh), trigraphs (where three letters create a new phoneme such as igh) and spelling patterns that we use within the English language.
Reading in Years 2-6
Children in Year 2 and Key Stage 2 will continue their reading journey through individual reading, small group guided reading session and as part of daily English lessons
Orchard Reading key aims
At Orchard, the key objectives in our phonic, reading and writing lessons are that children are taught to:.
love books and enjoy listening to stories, poems and rhymes

read and write letter-sound correspondences quickly

decode effortlessly, spell and handwrite easily

comprehend what they read

read with fluency and expression

write confidently using oral rehearsal

work effectively with a partner or within a group to articulate their learning at every step
Please find below the Powerpoint presentation from our Phonics meetings
Top Ten Books for 5 - 8 Year olds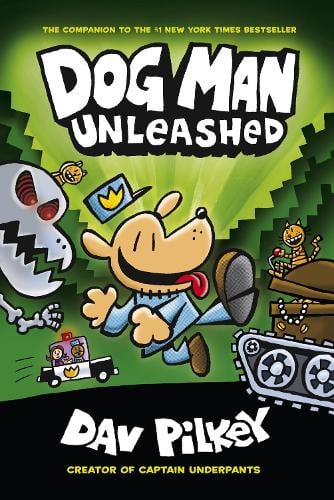 The Adventures of Dog man 2: Unleashed by Dan Pilkey
Dog Man, the newest hero from the creator of Captain Underpants, is still learning a few tricks of the trade. If only the Chief would throw him a bone every once and a while... Dog Man needs to dry up the drool, dust away the dander, and roll out of the refuse if he's going to impress the Chief, and he needs to do it fast! Petey the cat is out of the bag, and his criminal curiosity is taking the city by storm. Can the canine crime biter unleash justice on this ruffian in time to save the city, or will Petey get away with the purrfect crime?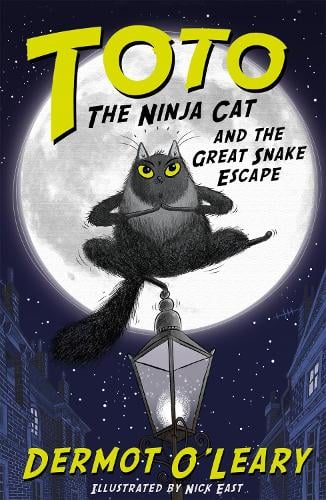 Meet Toto: she's no ordinary cat, and she can't wait to have an adventure with you!
Toto the cat and her brother Silver live footloose and fancy-free in a townhouse in London. Toto is almost totally blind, and learned to trust her senses from a ninja cat-master who taught her back in Italy where they were born.
By day, Toto and Silver seem to be ordinary cats, but by night, they love to have adventures! One evening, news reaches Toto that a king cobra has escaped from London Zoo! Together with help from a very posh cat and two hungry tigers, Toto and Silver must investigate. Can they find the giant snake, before it's too late?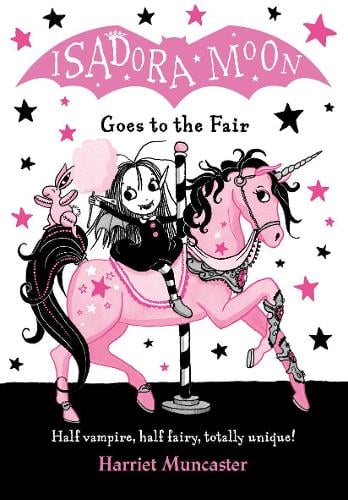 Isadora Moon Goes to the Fair - Harriet Muncaster
Isadora is excited for her first ever trip to the fun fair, but when she arrives it's not quite as magical as she expected. Luckily, her cousin Mirabelle has a plan to make the fairground rides extra special. What could possibly go wrong?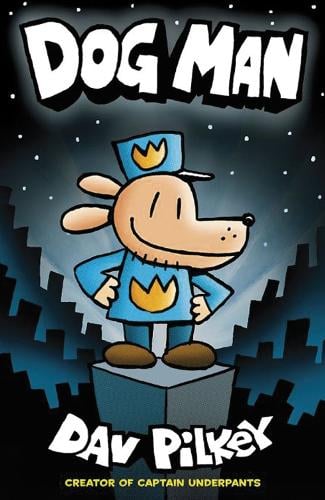 George and Harold (the co-stars of the enormously popular
Captain Underpants
series) are in big trouble again!
Their mean principal, Mr Krupp, has had it with their comic books. But the boys aren't giving up, and they decide to create an all-new epic novel about a subject they've never tackled before!
Dr Dilbert Dinkle started his career as an ordinary, everyday evil genius/inventor/bank robber. Will the devious Dr Dinkle and his conniving cat, Petey, ruin bathrooms for the rest of us?
Or could this be a job for the death-defying, dynamic duo of Super Diaper Baby and Diaper Dog?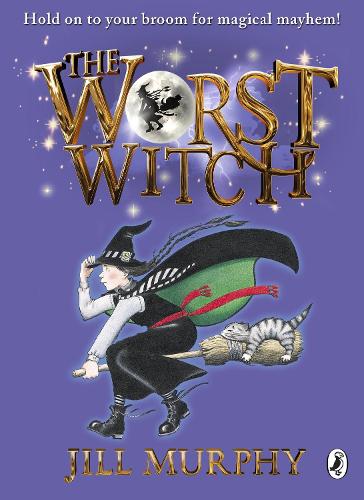 The Worst Witch by Jill Murphy
The Worst Witch is the original story of life at a magical boarding school, perfect for readers aged 5 - 9 years.Mildred Hubble is a trainee at Miss Cackle's Academy for Witches, but she's making an awful mess of it. She keeps getting her spells wrong and crashing her broomstick. And when she turns Ethel, the teacher's pet into her worst enemy, chaos ensues...'Millions of young readers have fallen under the spell of Jill Murphy's Worst Witch' - Sunday Express Jill Murphy was born in London in 1949.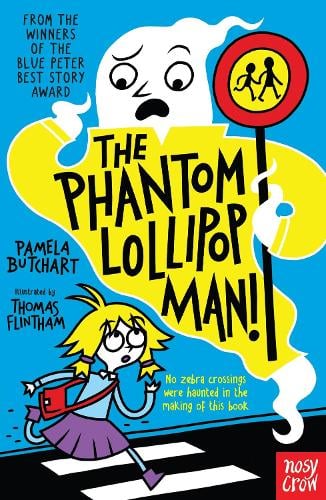 The Phanton Lollipop by Pamela Butchart
Izzy and her friends are shocked when they find their lollipop man has disappeared!
Maisie thinks he's gone to Rome but if that's true, why do they keep seeing a weird white wispy cloud around the school? And why do Izzy's legs feel cold even though she's got tights on?
Could it be that the lollipop man is a phantom and he's come to spook them all?!
Laugh-out-loud fun from Blue Peter Award winners Pamela Butchart and Thomas Flintham.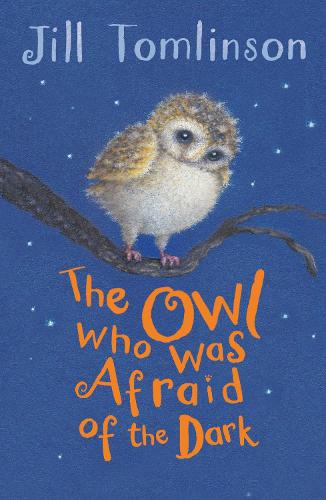 A heart-warming classic full of animal antics by Jill Tomlinson. Plop, the Baby Barn Owl, is like every Barn Owl there ever was, except for one thing - he is afraid of the dark. "Dark is nasty" he says and so he won't go hunting with his parents. Mrs Barn Owl sends him down from his nest-hole to ask about the dark and he meets a little boy waiting for the fireworks to begin, an old lady, a scout out camping, a girl who tells him about Father Christmas, a man with a telescope and a black cat who takes him exploring. He realizes that through these encounters that dark is super after all. Filled with gentle humour and comfort, Jill Tomlinson's animal stories have been enjoyed by children who want to snuggle down with a good read for decades. This edition of The Owl Who Was Afraid of the Dark is beautifully illustrated by Paul Howard.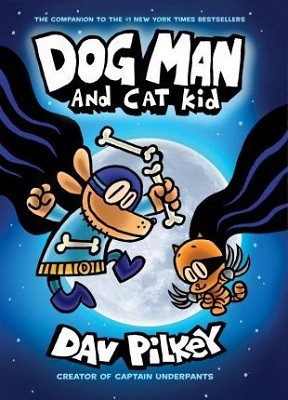 Hot diggity dog! Dog Man, the newest hero from the creator of Captain Underpants, is back and this time he's not alone. The heroic hound with a real nose for justice now has a sidekick in the form of a super-cute kitten, and together they have a mysterious caper to sniff out! When a new kitty sitter arrives and a glamorous movie starlet goes missing, it's up to Dog Man and Cat Kid to save the day! Will these heroes stay hot on the trail, or will they be thrown off the scent and start barking up the wrong tree?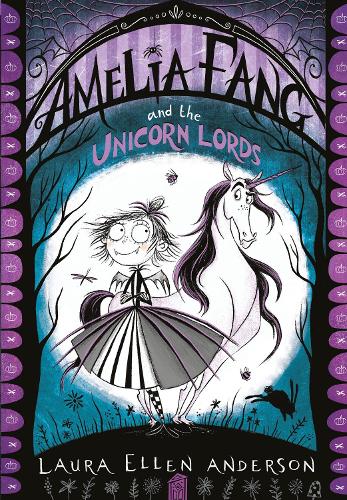 Amelia Fang and the Unicorn Lords by Laura Ellen Anderson
A GORGEOUSLY GOTHIC, WICKEDLY FUNNY NEW SERIES FROM WITCH WARS ILLUSTRATOR LAURA ELLEN ANDERSON Amelia Fang is the biggest hearted vampiress you'll ever meet. In this adventure, she and her friends Florence the yeti (DON'T CALL HER BEAST), Grimaldi the Death and Prince Tangine (reformed spoiled sprout), along with her pet pumpkin Squashy, must brave the journey to the terrifying Kingdom of the Light to try to find Tangine's missing mother, Queen Fairyweather. But with unicorns, fairies and angel-kittens lurking around every corner, who can they trust? And will they finally uncover the real villain keeping the kingdoms of Light and Dark as mortal enemies? Join Amelia on her latest adventure. She won't bite!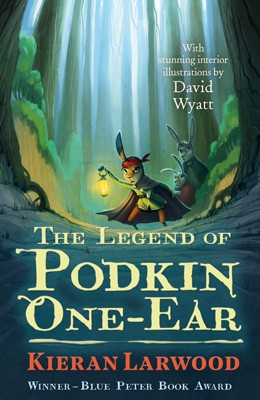 The Legend of Podkin One Ear -
Kieran Larwood
Podkin is the son of a warrior chieftain. He knows that one day it will be up to him to lead his warren and guard it in times of danger. But for now, he's quite happy to laze around annoying his older sister Paz, and playing with his baby brother Pook.
Then Podkin's home is brutally attacked, and the young rabbits are forced to flee. The terrifying Gorm are on the rampage, and no one and nowhere is safe. With danger all around them, Podkin must protect his family, uncover his destiny, and attempt to defeat the most horrifying enemy rabbitkind has ever known.
Top ten books for 9 -12 Year olds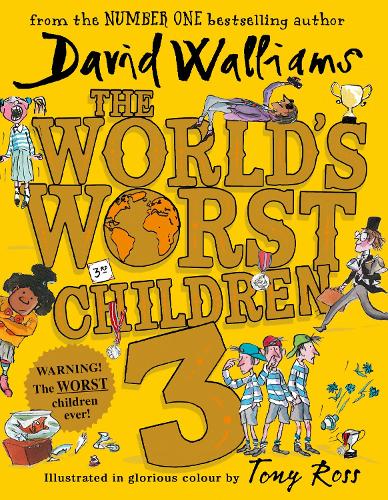 David Walliams - The Worlds Worst Children 3
From ten-year old Hank and his endless pranks on his poor, long-suffering family, to Tandy and her titanic tantrums – this brand new collection is the perfect companion to The World's Worst Children and The World's Worst Children 2.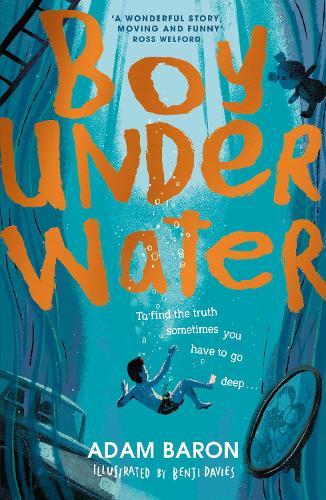 Boy Under Water - Adam Baron
Bittersweet, heart-warming and laugh-aloud funny, Boy Underwater is a powerful story about family, friendship and the secrets that lie trapped beneath the surface.
To find the truth, sometimes you have to go deep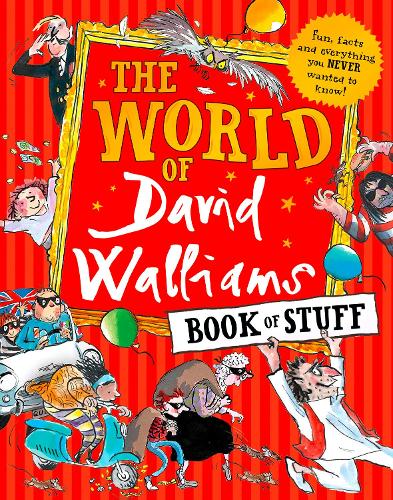 The World of David Walliams Book of Stuff - David Walliams
Welcome to The World of David Walliams. This spectacularly funny book is bursting with Walliams wonderment! Insider sneak peeks, brilliant character quizzes, fabulous fun facts, design your own Walliams book cover and meet Raj in a brand new comic book adventure never seen before. You even get exclusive access to behind-the-scenes content from David Walliams himself.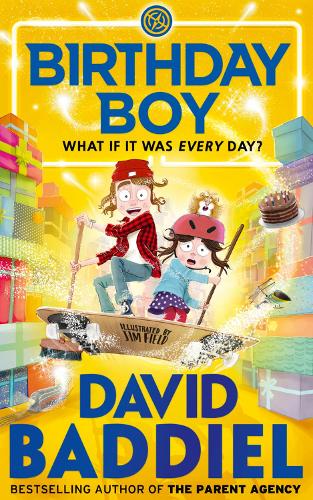 Birthday Boy - David Baddiel
This is the story of Sam Green, who really, really, really loves birthdays. He loves the special breakfasts in bed. The presents. The themed parties. Blowing out the candles on his cake. Everything.
He is so excited about his 11th birthday, in fact, that he wishes it was his birthday every day.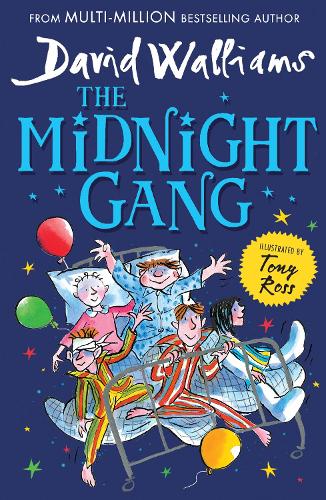 The Midnight Gang - David Walliams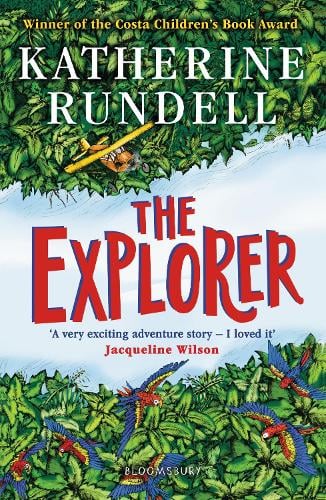 The Explorer - Katherine Rundell
Like a man-made magic wish the airplane began to rise.

The boy sitting in the cockpit gripped his seat and held his breath as the plane roared and climbed into the arms of the sky.
From his seat in the tiny aeroplane, Fred watches as the mysteries of the Amazon jungle pass by below him.
He has always dreamed of becoming an explorer, of making history and of reading his name amongst the lists of great discoveries. If only he could land and look about him.
As the plane crashes into the canopy, Fred is suddenly left without a choice.
He and the three other children may be alive, but the jungle is a vast, untamed place. With no hope of rescue, the chance of getting home feels impossibly small. Except, it seems, someone has been there before them...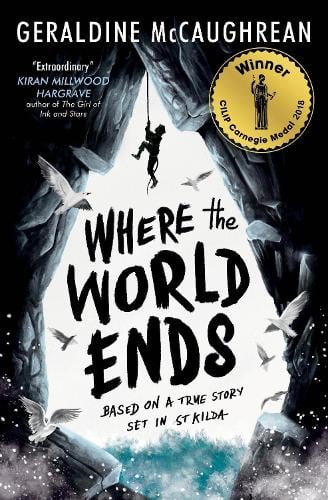 Where the World Ends - Geraldine McCaughrean
Something had happened on Hirta. End of the world or not, their people were not coming to fetch them off the Stac. They would come if they could, but they could not. No one was coming. No one would ever come… unless it was God's angels and Judgement Day.
In the summer of 1727, a group of men and boys are put ashore on a remote sea stac to harvest birds for food. No one returns to collect them.
Why?
Surely nothing but the end of the world can explain why they have been abandoned to endure storms, starvation and terror.
How can they survive, housed in stone and imprisoned on every side by the ocean?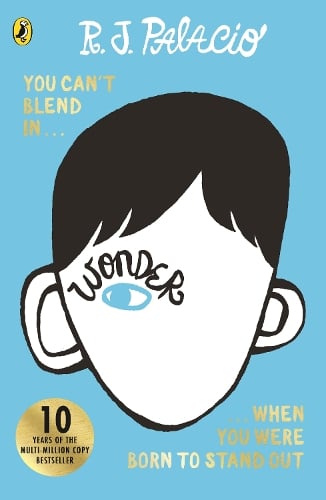 Wonder - R J Palacio
I know I'm not an ordinary kid. I mean, sure, I do ordinary things. I eat ice-cream. I ride my bike. I play ball. I have an Xbox. Stuff like that makes me ordinary. I guess. And I feel ordinary. Inside. But I know ordinary kids don't make other ordinary kids run away screaming in playgrounds. I know ordinary kids don't get stared at wherever they go.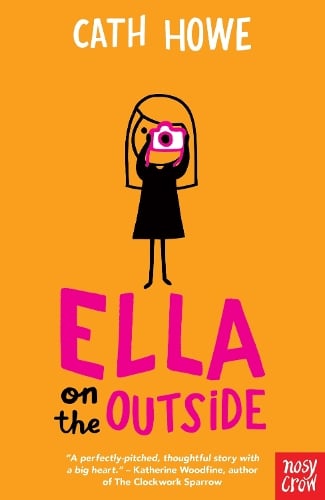 Ella on the Outside - Cath Howe
Ella is the new girl at school. She doesn't know anyone and she doesn't have any friends. And she has a terrible secret. Ella can't believe her luck when Lydia, the most popular girl in school, decides to be her new best friend - but what does Lydia really want? And what does it all have to do with Molly, the quiet, shy girl who won't talk to anyone? A gripping story of lies, friendship, and blackmail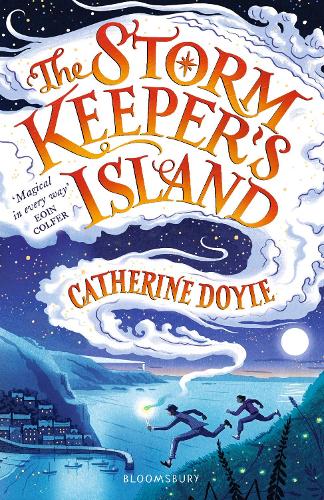 The Storm Keepers Island - Catherine Doyle
When Fionn Boyle sets foot on Arranmore Island, it begins to stir beneath his feet ...
Once in a generation, Arranmore Island chooses a new Storm Keeper to wield its power and keep its magic safe from enemies. The time has come for Fionn's grandfather, a secretive and eccentric old man, to step down.
Soon, a new Keeper will rise. But, deep underground, someone has been waiting for Fionn. As the battle to become the island's next champion rages, a more sinister magic is waking up, intent on rekindling an ancient war.
Online Reading
Whilst we all like to have a book to hold to be able to share with others the content and pictures, often children seem more interested in their tablet or computer. We can now do both by reading on line, Below are some websites that offer reading on line, some also have games related to the book or text that they are reading.
Wordless Books
Do you remember learning to read when the books were just pictures? You used the pictures to imagine what might be happening. Wordless books are pictures where you can look at them over and over again making your own stories up, changing what is happening each time. Click here for the list of wordless books suggested by The Centre for Literacy in Primary Education.