Reading
Congratulations to Victoria in Year 6 who guessed correctly that Mr Stanley would be writing the book review for January.
Book of the Month - February 2018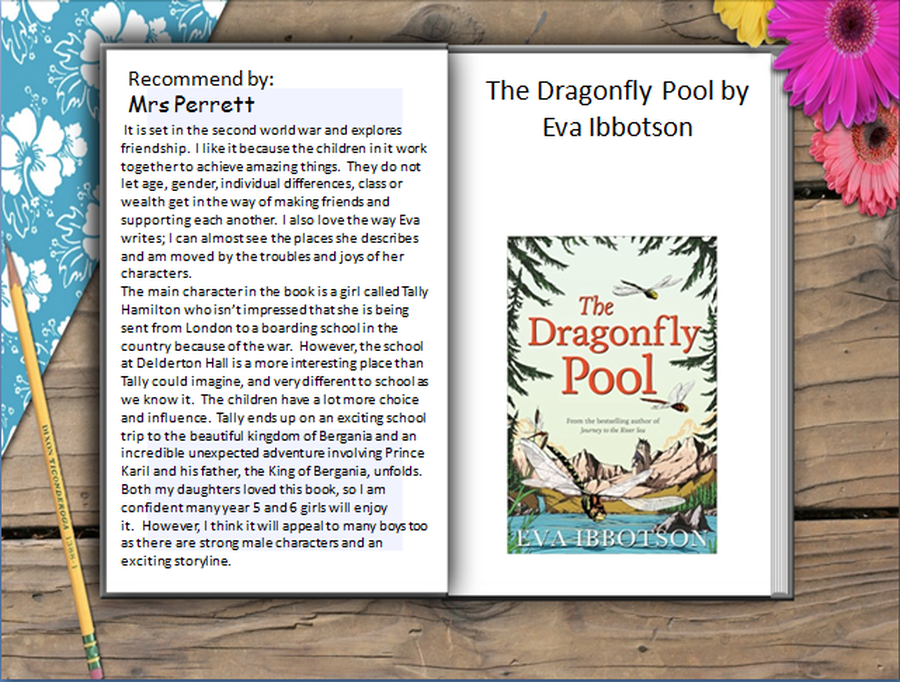 If you have read the 'Book of the Month' maybe you could write a book review and have it featured here on our website.... House points are available to those that are published. Any book reviews should be forwarded to the school office with the title Book of the Month.
Reading Information for Parents
Your child's reading experience is much more than the reading book which comes home from school. Reading is happening all the time in a classroom and in the school. It is taught in specific reading and English lessons, but children are practising and using their 'reading' constantly across all subjects too.
At Orchard we ask that parents support this work that is done in the classroom as it can make a dramatic difference to a child's achievement within school. Try to read at least 3 x a week with your child. Children who have a signed reading record 3 x in a week receive a reading token, 5 x a week and they receive 2 tokens. These tokens are then collected and 5 are drawn out at the end of each term for those children to receive a book token. At the end of the year there is an additional prize which includes a family cinema ticket or family day out passes.
Top tips for reading with your child at home, including:
Make time to read- even if it is only for ten minutes (Daily is better)

Choose different types of books

Take turns to read

Talk about the book- asking your child questions

Pay attention to the language

Enjoy reading
Learning To Read At Orchard
Children learn to read in different ways and at different ages. The first part of a child's journey towards being a successful reader starts when the child is a baby and is listening to stories and rhymes. This encourages a love of language and stories and develops the child's vocabulary and understanding of language as they start to become familiar with what words mean and what they look like.
A vital first stage of a child's development as a reader is to be able to 'read' pictures and to determine what is happening or to predict what might happen from the pictures in a book. As this skill develops, children become able to use their grammatical skills to listen to words within a sentence and to make sense of what they can hear. This is an important tool for the young reader as it enables them to make sensible guesses at unknown words within a sentence and to continue to read for meaning without being stopped in their tracks.
Teaching Phonics at Orchard
We ensure that all children in our Foundation Stage, year 1 and those in year 2 who have failed the Year 1 phonics are taught phonic skills through Read Write Inc. This develops the child's ability to tackle unknown words within a text by blending the phonemes (sounds) within the word. These phonic skills also enable a child to work out the phonemes they will need to use when they are writing words.
The phonic lessons are structured to ensure that children are first able to identify letters and to say the sound those letters make. Once children are confident with saying the single letter sounds and blending them to create words, they then start to learn the common digraphs (where two letters go together to create a new phoneme such as sh), trigraphs (where three letters create a new phoneme such as igh) and spelling patterns that we use within the English language.
Reading in Years 2-6
Children in Year 2 and Key Stage 2 will continue their reading journey through individual reading, small group guided reading session and as part of daily English lessons
Orchard Reading key aims
At Orchard, the key objectives in our phonic, reading and writing lessons are that children are taught to:.
love books and enjoy listening to stories, poems and rhymes

read and write letter-sound correspondences quickly

decode effortlessly, spell and handwrite easily

comprehend what they read

read with fluency and expression

write confidently using oral rehearsal

work effectively with a partner or within a group to articulate their learning at every step
Please find below the Powerpoint presentation from our Phonics meetings
Top Ten Books for 5 - 8 Year olds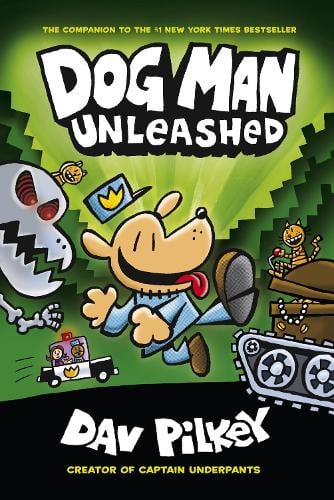 The Adventures of Dog man 2: Unleashed by Dan Pilkey
Dog Man, the newest hero from the creator of Captain Underpants, is still learning a few tricks of the trade. If only the Chief would throw him a bone every once and a while... Dog Man needs to dry up the drool, dust away the dander, and roll out of the refuse if he's going to impress the Chief, and he needs to do it fast! Petey the cat is out of the bag, and his criminal curiosity is taking the city by storm. Can the canine crime biter unleash justice on this ruffian in time to save the city, or will Petey get away with the purrfect crime?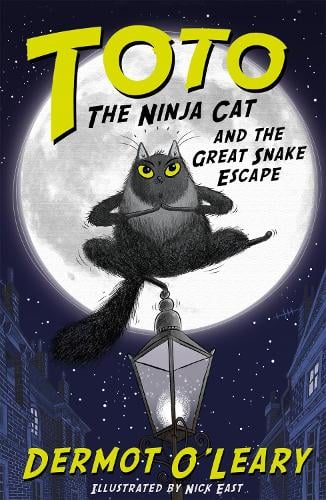 Meet Toto: she's no ordinary cat, and she can't wait to have an adventure with you!
Toto the cat and her brother Silver live footloose and fancy-free in a townhouse in London. Toto is almost totally blind, and learned to trust her senses from a ninja cat-master who taught her back in Italy where they were born.
By day, Toto and Silver seem to be ordinary cats, but by night, they love to have adventures! One evening, news reaches Toto that a king cobra has escaped from London Zoo! Together with help from a very posh cat and two hungry tigers, Toto and Silver must investigate. Can they find the giant snake, before it's too late?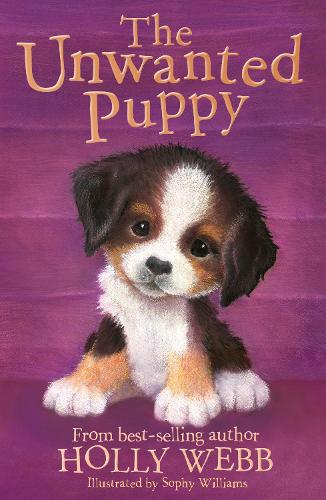 The unwanted Puppy by Holly Webb
Zoe loves dogs but hasn't had one of her own since her beloved Honey died. Then Zoe spies Scout, a gorgeous Bernese Mountain puppy, in the park after school. Scout belongs to four-year-old Jack and his family, who are new to the neighbourhood.
Zoe offers to walk Scout in the park as she's worried the large, lively puppy isn't getting enough exercise or attention. Gradually she falls in love with Scout - but she knows that Scout belongs to Jack, even if his family don't have the time to give Scout the care he needs. How can she help Scout when he isn't her dog to help?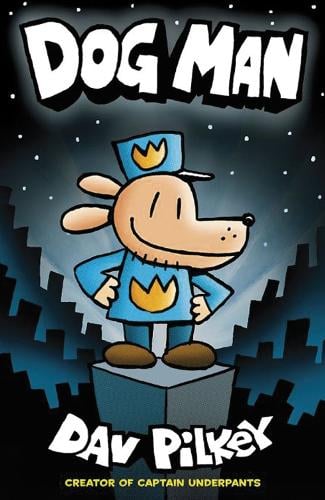 George and Harold (the co-stars of the enormously popular
Captain Underpants
series) are in big trouble again!
Their mean principal, Mr Krupp, has had it with their comic books. But the boys aren't giving up, and they decide to create an all-new epic novel about a subject they've never tackled before!
Dr Dilbert Dinkle started his career as an ordinary, everyday evil genius/inventor/bank robber. Will the devious Dr Dinkle and his conniving cat, Petey, ruin bathrooms for the rest of us?
Or could this be a job for the death-defying, dynamic duo of Super Diaper Baby and Diaper Dog?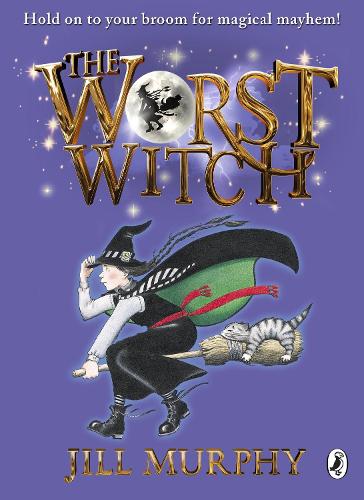 The Worst Witch by Jill Murphy
The Worst Witch is the original story of life at a magical boarding school, perfect for readers aged 5 - 9 years.Mildred Hubble is a trainee at Miss Cackle's Academy for Witches, but she's making an awful mess of it. She keeps getting her spells wrong and crashing her broomstick. And when she turns Ethel, the teacher's pet into her worst enemy, chaos ensues...'Millions of young readers have fallen under the spell of Jill Murphy's Worst Witch' - Sunday Express Jill Murphy was born in London in 1949.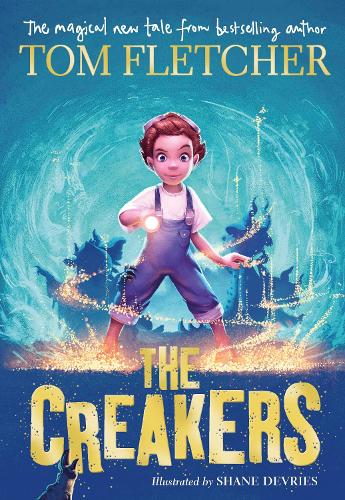 The Creakers by Tom Fletcher
The darkly magical new story about the monsters under the bed, from bestselling author of The Christmasaurus, Tom Fletcher.
What silently waits in the shadows at night?
What's under your bed, keeping just out of sight?
Do you ever hear strange, creaking noises at night?
Ever wonder what makes those noises? Lucy Dungston always did. Until, one morning, Lucy discovers that all the grown-ups have disappeared - as if into thin air.
Chaos descends as the children in Lucy's town run riot. It's mayhem. It's madness. To most kids, it's amazing! But Lucy wants to find out the truth. Lucy lost her dad not long ago, and she's determined not to lose her mum too. She's going to get her back - and nothing is going to stop her ...except maybe the Creakers.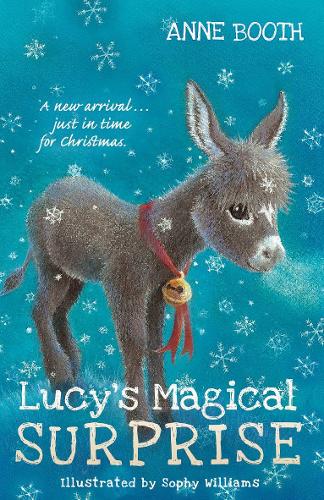 Lucy's help is needed when a donkey foal is about to be born. Will she be able to gather everyone together in time? And how can she and her friend, Rosie, raise enough money to help bring the harvest mice back to nearby fields? While at the village carol concert they meet someone who is set to deliver a truly magical Christmas surprise. This warm and festive story is an ideal present for a child to read during the festive season. Animal-lovers everywhere will delight in Sophy WIlliams's gorgeous illustrations and the simple language and short chapters are perfect for developing readers or to be read aloud.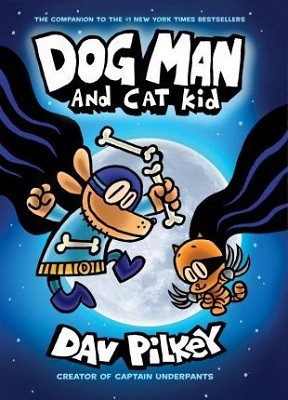 Hot diggity dog! Dog Man, the newest hero from the creator of Captain Underpants, is back and this time he's not alone. The heroic hound with a real nose for justice now has a sidekick in the form of a super-cute kitten, and together they have a mysterious caper to sniff out! When a new kitty sitter arrives and a glamorous movie starlet goes missing, it's up to Dog Man and Cat Kid to save the day! Will these heroes stay hot on the trail, or will they be thrown off the scent and start barking up the wrong tree?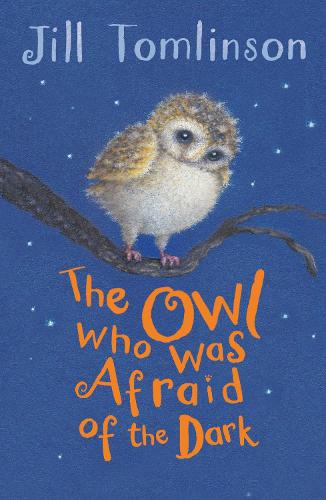 The Owl who was afraid of the Dark
-
A heart-warming classic full of animal antics by Jill Tomlinson. Plop, the Baby Barn Owl, is like every Barn Owl there ever was, except for one thing - he is afraid of the dark. "Dark is nasty" he says and so he won't go hunting with his parents. Mrs Barn Owl sends him down from his nest-hole to ask about the dark and he meets a little boy waiting for the fireworks to begin, an old lady, a scout out camping, a girl who tells him about Father Christmas, a man with a telescope and a black cat who takes him exploring. He realizes that through these encounters that dark is super after all. Filled with gentle humour and comfort, Jill Tomlinson's animal stories have been enjoyed by children who want to snuggle down with a good read for decades. This edition of The Owl Who Was Afraid of the Dark is beautifully illustrated by Paul Howard.
The Fox and the Ghost King by Michael Morpurg
o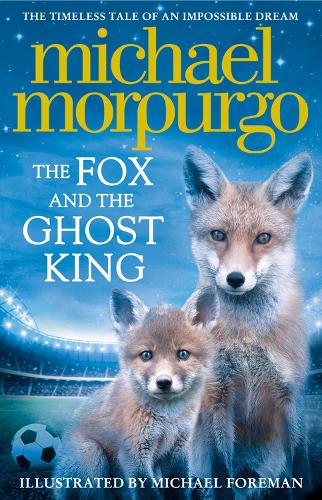 Every fox in the whole town, in the whole country just about, is a football fan...And we all have an impossible dream.
In a cosy den under a garden shed lives a family of foxes. They love to watch football - all foxes do. But their favourite team keeps losing and losing, and it seems like things will never look up.
That is, until Daddy Fox finds the ghost of a king, buried underneath a car park. A king who wishes only to be free.
"Release me," says the Ghost King, "and I can do anything. Just tell me your greatest wish."
For these football-loving foxes, might everything be about to change...?
Top ten books for 9 -12 Year olds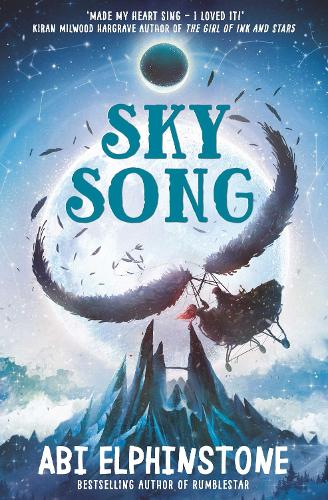 Sky Song - Abi Elphinstone
`Once an adventure digs its claws in, there is not an awful lot you can do about it. Especially when magic is involved . . .'
In the snowy kingdom of Erkenwald, whales glide between icebergs, wolves hunt on the tundra and polar bears roam the glaciers. But the people of this land aren't so easy to find - because Erkenwald is ruled by an evil Ice Queen and the tribes must stay hidden or risk becoming her prisoners at Winterfang Palace.
Join Eska, a girl who breaks free from a cursed music box, and Flint, a boy whose inventions could change the fate of Erkenwald forever, as they journey to the Never Cliffs and beyond in search of an ancient, almost forgotten, song with the power to force the Ice Queen back.
This is a story about an eagle huntress, an inventor and an organ made of icicles. But it is also a story about belonging, even at the very edges of our world...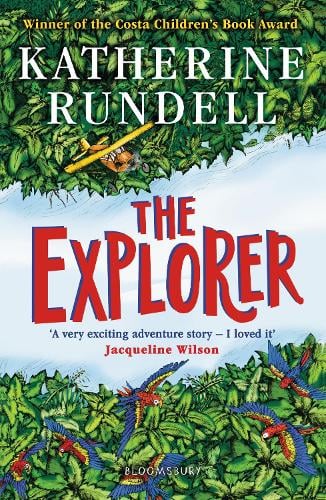 The Explorer - Katherine Rundell
Like a man-made magic wish the airplane began to rise.

The boy sitting in the cockpit gripped his seat and held his breath as the plane roared and climbed into the arms of the sky.
From his seat in the tiny aeroplane, Fred watches as the mysteries of the Amazon jungle pass by below him.
He has always dreamed of becoming an explorer, of making history and of reading his name amongst the lists of great discoveries. If only he could land and look about him.
As the plane crashes into the canopy, Fred is suddenly left without a choice.
He and the three other children may be alive, but the jungle is a vast, untamed place. With no hope of rescue, the chance of getting home feels impossibly small. Except, it seems, someone has been there before them...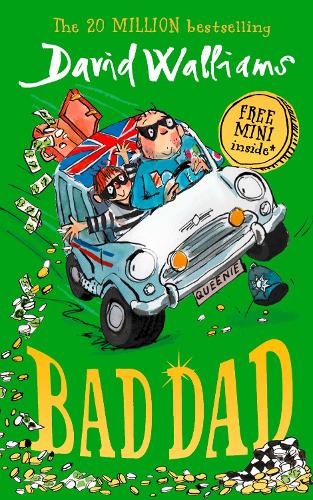 Dads come in all sorts of shapes and sizes.
There are fat ones and thin ones, tall ones and short ones.
There are young ones and old ones, clever ones and stupid ones.
There are silly ones and serious ones, loud ones and quiet ones.
Of course, there are good dads, and bad dads . . .
A high-speed cops and robbers adventure with heart and soul about a father and son taking on the villainous Mr Big - and winning!
This riches-to-rags story will have you on the edge of your seat and howling with laughter!
Bad Dad is a fast and furious, heart-warming story of a father and son on an adventure - and a thrilling mission to break an innocent man into prison!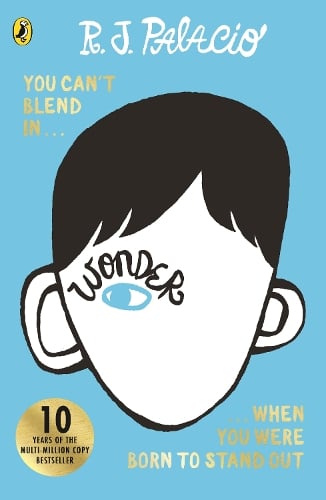 Wonder - R J Palacio
I know I'm not an ordinary kid. I mean, sure, I do ordinary things. I eat ice-cream. I ride my bike. I play ball. I have an Xbox. Stuff like that makes me ordinary. I guess. And I feel ordinary. Inside. But I know ordinary kids don't make other ordinary kids run away screaming in playgrounds. I know ordinary kids don't get stared at wherever they go.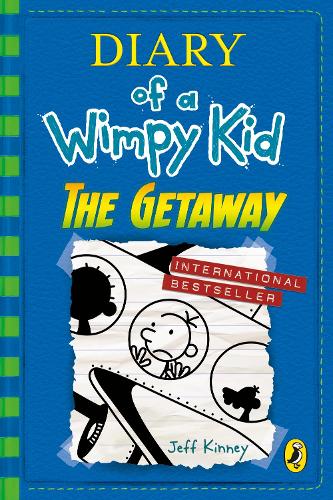 Diary of a Wimpy Kid-The Getaway - Jeff Kinney
It was supposed to be a relaxing family vacation but with the Heffleys things rarely go to plan!
To escape the stress of the holidays, the Heffleys decide to get out of town and go to a resort instead of celebrating Christmas at home. But what's billed as a stress-free vacation quickly becomes a holiday nightmare.
The funniest books you'll EVER read.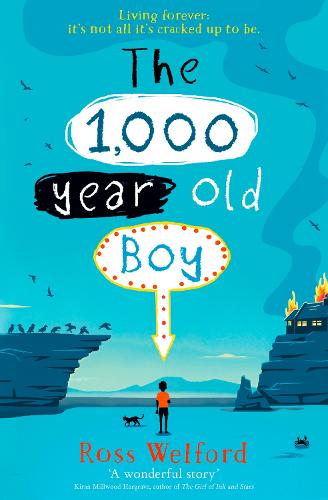 The 1000 Year old boy - Ross Welford
There are stories about people who want to live forever.
This is not one of those stories.
This is a story about someone who wants to stop...
Alfie Monk is like any other nearly teenage boy - except he's 1,000 years old and can remember the last Viking invasion of England.
Obviously no one believes him.
So when everything Alfie knows and loves is destroyed in a fire, and the modern world comes crashing in, Alfie embarks on a mission to find friendship, acceptance, and a different way to live...
... which means finding a way to make sure he will eventually die.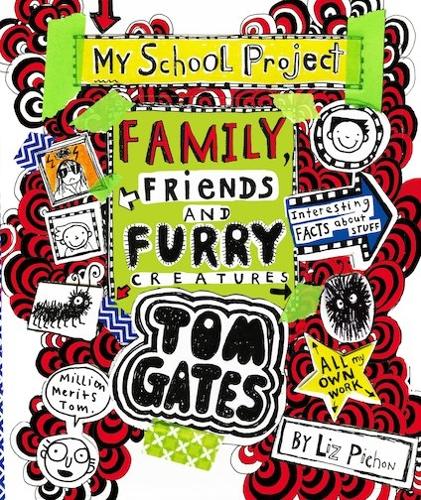 Tom Gates Family, Friends and Furry Creatures -Liz Pichon
In the next hilarious illustrated instalment of Tom Gates, Mr Fullerman has a class assignment: a family tree! Tom's ready to learn all about the Gates family, his friends and a furry creature (or two!). But just what *is* that squeaking sound coming from Tom's shoes?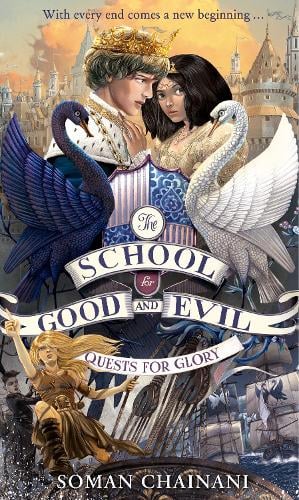 Quests for Glory - The School for Good and Evil 4 -Soman Chainani
The first book in a second School for Good and Evil trilogy. Join your favourite students from the School for Good and Evil as they begin a new era and set off on their quests in the Endless Woods
With every end comes a new beginning.
Before they can graduate, the students at the school for Good and Evil must complete their Quests for Glory. The quests are both dangerous and unpredictable, and the stakes are high: success brings eternal adoration, and failure means obscurity forever. If Good and Evil can't find a way to work together, can either side survive?
Agatha, Tedros and Sophie are back in this action-packed fourth adventure in the School for Good and Evil series.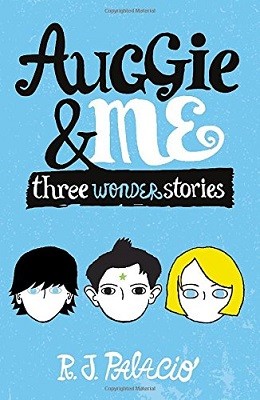 Auggie & Me - R J Palacio
Wonder tells the story of Auggie Pullman: an ordinary boy with an extraordinary face, whose first year at school changed the lives and the perspectives of everyone around him.
Auggie & Me is a new side to the Wonder story: three new chapters from three different characters - bully Julian, oldest friend Christopher and classmate Charlotte - giving an insight into how Auggie has touched their own lives.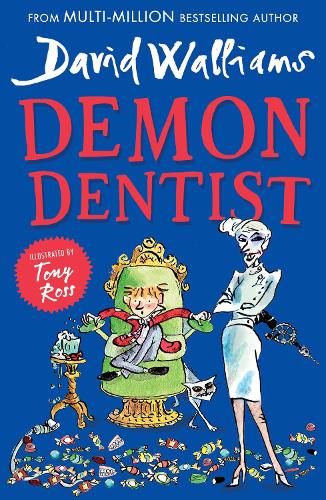 Demon Dentist- David Williams
The latest jaw-achingly funny, number-one bestselling novel from David Walliams - now out in paperback. Make your appointment if you dare...
Darkness had come to the town. Strange things were happening in the dead of night. Children would put a tooth under their pillow for the tooth fairy, but in the morning they would wake up to find... a dead slug; a live spider; hundreds of earwigs creeping and crawling beneath their pillow.
Evil was at work. But who or what was behind it...?
Online Reading
Whilst we all like to have a book to hold to be able to share with others the content and pictures, often children seem more interested in their tablet or computer. We can now do both by reading on line, Below are some websites that offer reading on line, some also have games related to the book or text that they are reading.
Wordless Books
Do you remember learning to read when the books were just pictures? You used the pictures to imagine what might be happening. Wordless books are pictures where you can look at them over and over again making your own stories up, changing what is happening each time. Click here for the list of wordless books suggested by The Centre for Literacy in Primary Education.