We are proud to Park and Stride!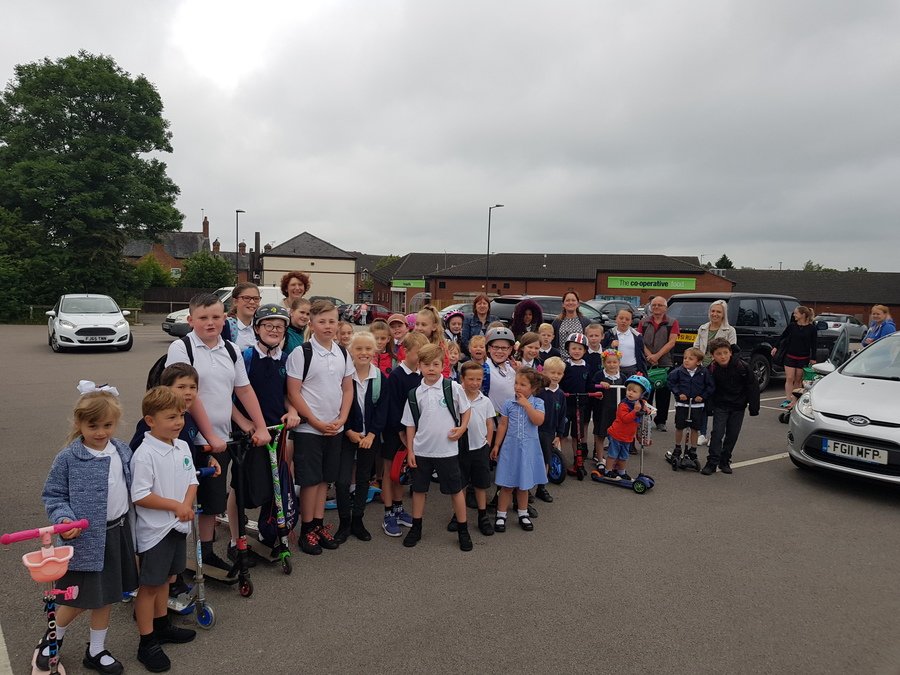 On Monday 11th June we promoted our Park and Stride initiative where parents who drive their children to school are encouraged to park in the COOP car park and walk the rest of the way to school. We met at 8.35am in the COOP and walked together.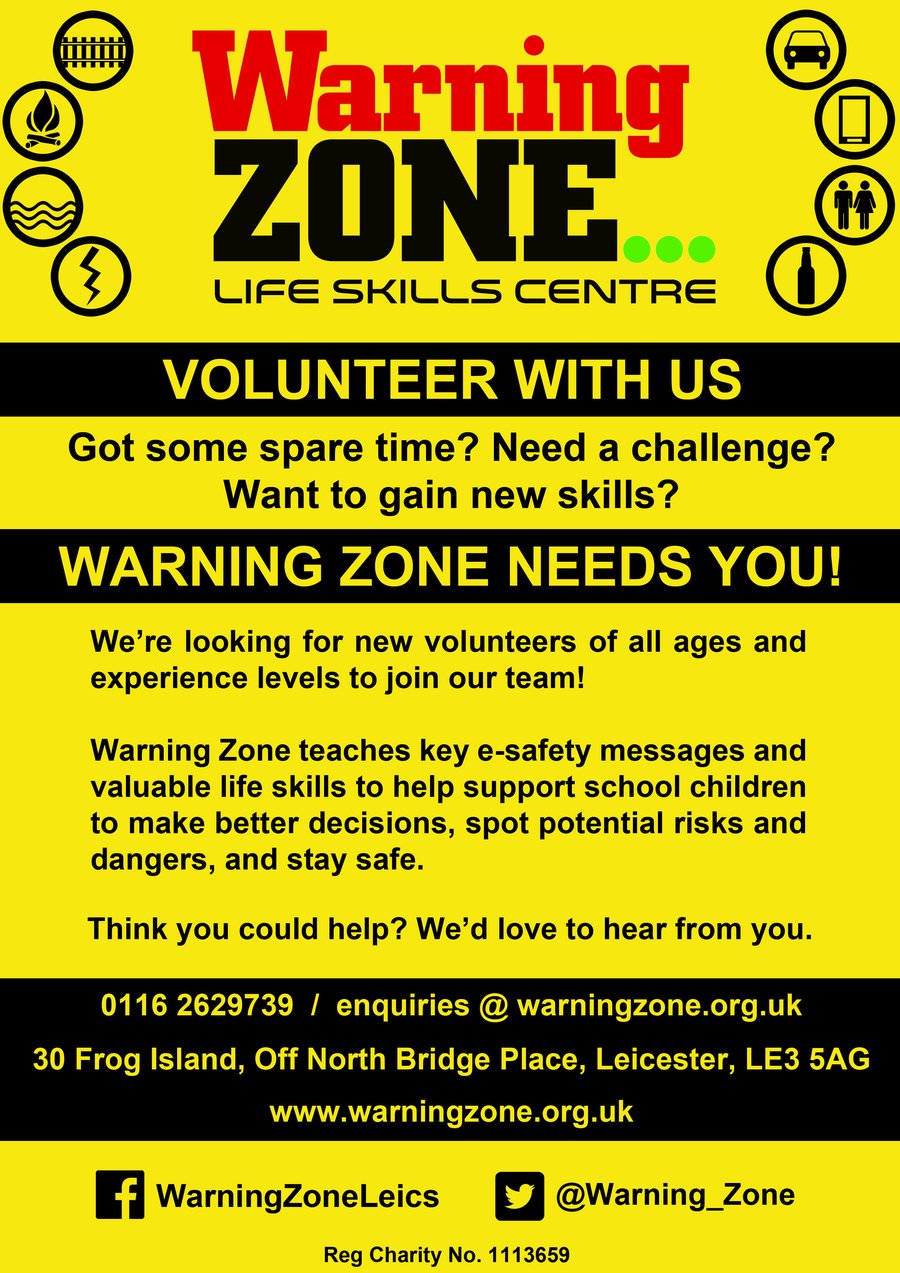 Each year Mr Crumpler from Frisby Small Solicitors offers a competition to decorate their office windows for the Christmas period. This year the children were asked to design a poster for Christmas, the winners of the competition are pictured below with their fantastic prizes. A huge thank you for all who entered. if you walk along Main Street in the village centre, have a look in the office windows to see if you can spot your poster.
Winners for KS1 - 1st Holly, 2nd Lana, 3rd Tisya Winners for KS2 - 1st Grace, 2nd Jamie, 3rd Faith.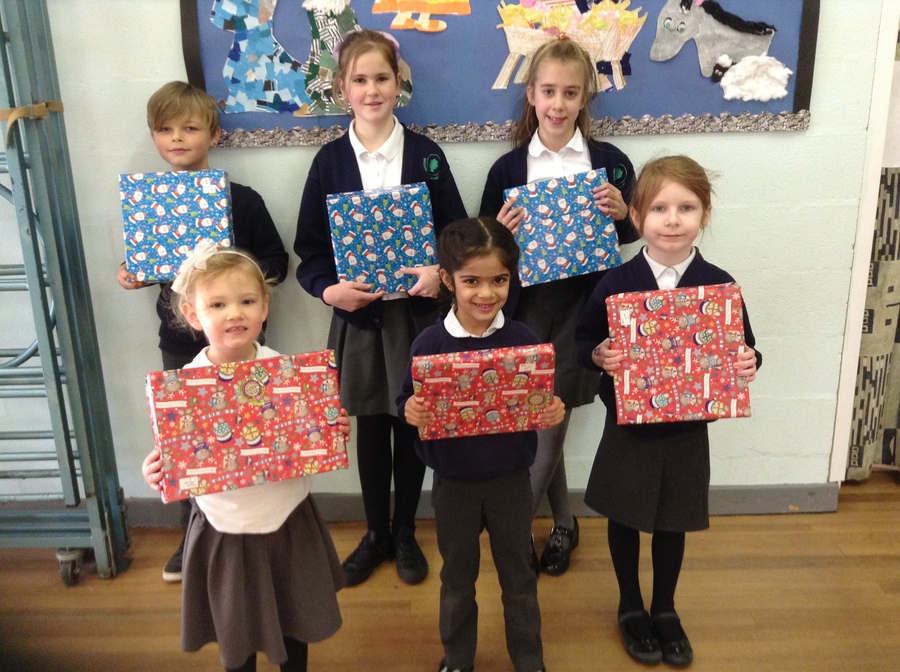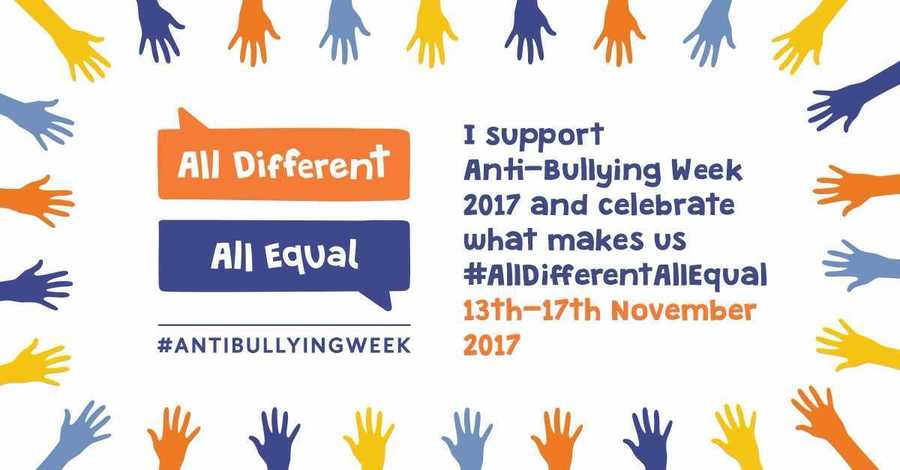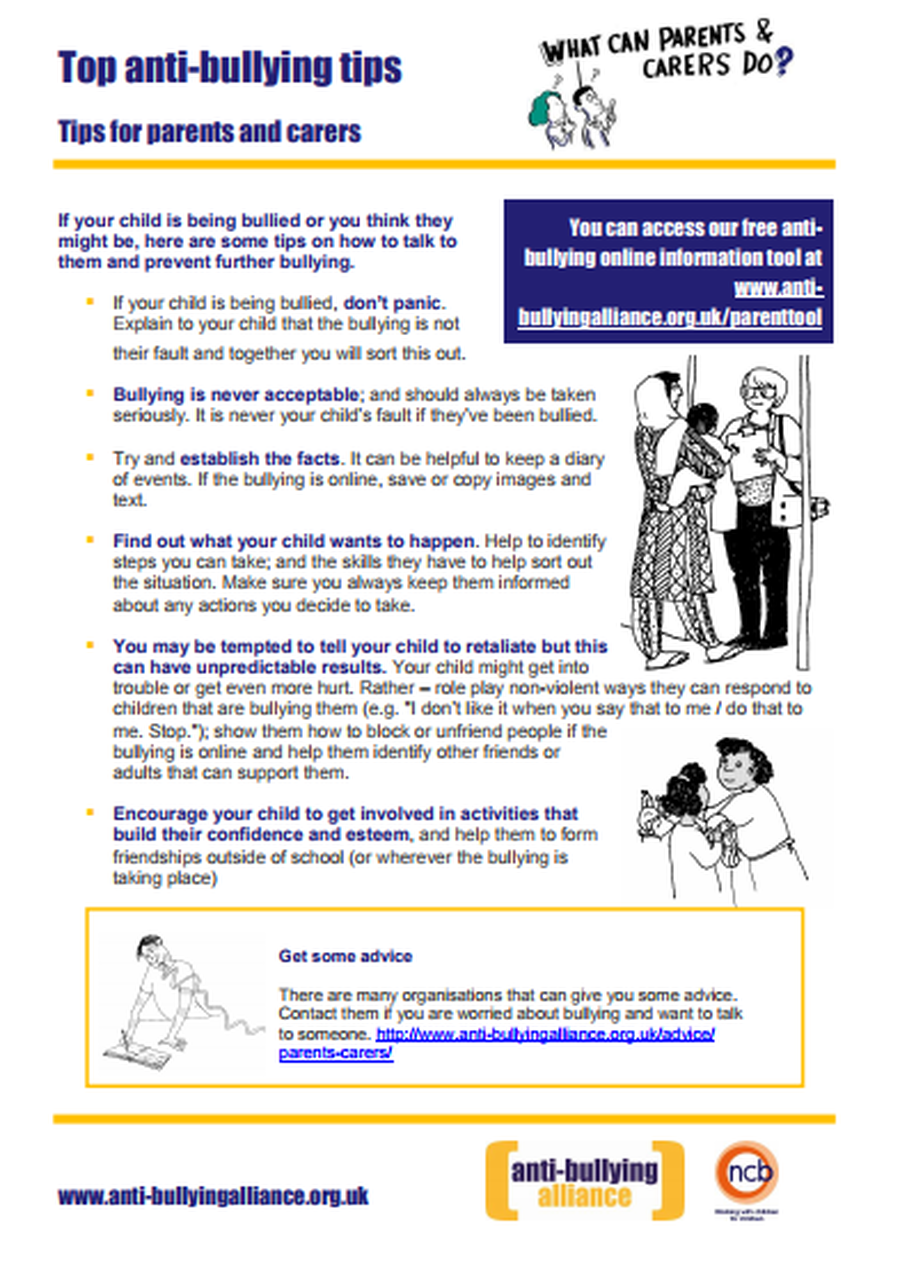 Following our Maths Meetings to Parents, please click below to view our Maths Calculation Methods Booklet and also the Powerpoint presentations from each of the meetings.
Calculation Methods Booklet.pdf
Please click below for some online maths games created by Woodlands Maths Zone
http://www.primaryhomeworkhelp.co.uk/maths/
First Time Admissions
Is your child or do you know someone who has a child due to start school Autumn 2018
REMEMBER:
You need to apply for your school place by the 15th January 2018 www.leics.gov.uk/online_application
Secondary School Admissions
Secondary school places
All parents of Year 6 children will need to apply for a place for their childs' Secondary school.
How to Apply
If your child is due to begin secondary school Autumn Term 2019, you will be able to apply September 2018 by clicking the link below: The deadline for applications is 31st October 2018
Leicestershire Optical Committee are keen to encourage parents to take their children to the Opticians where they can have a FREE NHS EYE TEST
It is important that those children with undetected vision problems are picked up as early as possible
The Leicestershire & Rutland Local Optometric Committee representing local opticians & optometrists have designed the Children's Eye Test leaflet for us to circulate to all parents. Please click the link below.
Focus on your Child's Eye Health
Healthy Together
Healthy Together – the new name for our 0-19 public health services (incorporating school nursing services) across Leicester, Leicestershire and Rutland. Below is a copy of a leaflet with details of how parents and carers, children and schools can access health advice and support.
Parents' Forum
What is a Parents' Forum?
A meeting in which parents, governors and staff can share and talk about matters of school interest.
What a Parents' Forum isn't…
It is not a place to discuss concerns about an individual child or member of staff.
Why a Parents' Forum?
We all want to provide the best possible outcomes for our children.
Aims of the Forum
To discuss school related issues.

To develop open communication and consultation between parents, staff and governors.

To listen to ideas

To seek views

Check we are meeting pupil / parent needs

To present information about general matters.
See our Calendar for dates and times of the next meeting.