Waste Week
The ECO committee have organised lots of activities for 'Waste Week' 19th - 23rd March
There will be a quiz in the KS2 play ground to help pupils all learn more about food and packaging waste. Entry forms are available from class ECO reps. There will be certificates for those who complete the quiz correctly, and a prize for one lucky winner.
All pupils are being asked to try and eat their lunch so no food is wasted. For

each day

pupils have a clean plate (or an empty lunchbox), they will receive a lucky raffle ticket. All tickets will be placed into a prize draw and the winner will receive a £50 voucher donated by & to spend at the n

ew

Turkish restaurant in the village. Our thanks to the restaurant for so generously donating this fantastic prize. The prize draw will take place after the Easter holiday.
There will be compost boxes on the dinner tables for the week so that apple cores, orange peel etc. ends up in our school compost bins and not in landfill.
The ECO Committee hopes that lots of pupils will choose to join in and support our Waste Week fun.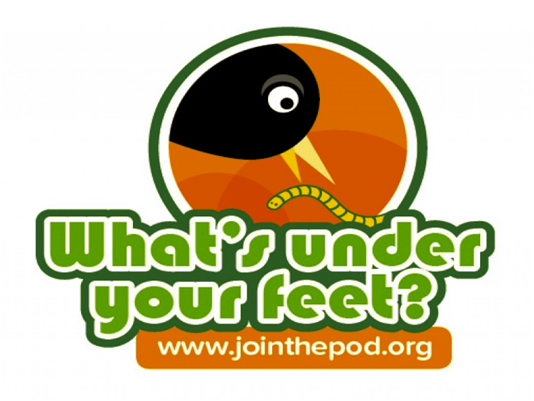 Many of Eco Committee got very muddy on Thursday 5th November when they took to the field to launch the Pod Campaign 'What's Under Your Feet?'
30cm squares of turf were dug out and any worms or other insects were counted. Most of the committee didn't mind handling soil or worms, and the field and all of the insects were put back before afternoon lessons began.
The following week year 3 and 4 Eco committee members stood quietly on the school playground bird watching with Mrs Gilbert. She'd brought her binoculars and telescope for them to use. No birds landed on our field during the 15 minute survey, however, a starling, magpie, pigeon, wood pigeon, crow and jackdaw all flew over.
This project is all part of a citizen science activity run in collaboration with the British Trust for Ornithology (BTO) to help investigate the impact climate change is having on birds across the UK throughout 2015/16. The information we found has been entered on a national data base, and we will need to repeat this whole activity in March and again in June.