School Clubs
Throughout the school year pupils at our school are given the opportunity to participate in various afterschool clubs. The majority of these are run by members of staff and volunteers at no cost to the children. Some of the sporting, afterschool clubs are run by qualified sports coaches and do require a termly payment.
Clubs generally run Monday to Friday from 3.15 pm to 4.00 pm unless otherwise stated.
Please click on the links below to see the range of activities on offer during the various school terms.
What's been happening in clubs.....
It was great to see that so many new year 1's wanted to come along and experience Art Club. Hopefully they have all enjoyed the last three weeks of being creative and produced pieces that they are proud of (the photographs certainly are evidence that this is the case!)
It's already very clear that at Orchard we have some talented young artists and we look forward to seeing them return next year.
Three weeks of Art Club for year 2s has seen them create their own dream catchers, wooden log owls (which were a real hoot to make) that could be used as door stops and paper plate snakes, foxes and cows.
We were pleased to see the return of some familiar faces from last years year 1s and also welcomed some new budding artists!
Gardening Club Autumn 2017
On returning to school after the summer holiday gardening club were amazed at how well the produce previously planted had actually grown.
On ripening some were given to Mrs Woodcock to use within the cooking sessions and also sold to parents by members of the club. Pretending to be sellers on a market stall was great fun.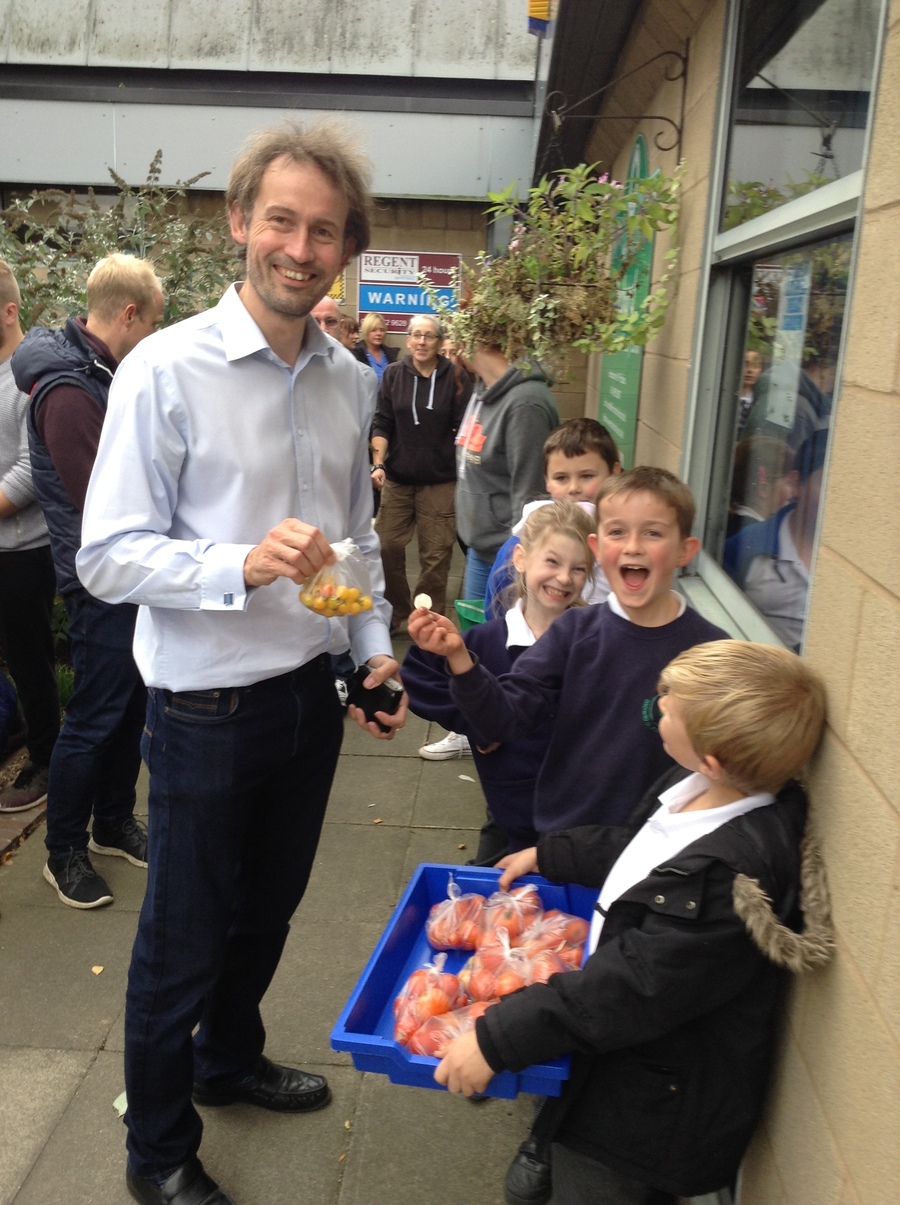 Proceeds from selling have enabled us to buy some bulbs that should flower and add colour around school next Spring time.

We have been busy tiding and digging the plots while thinking about and planning next years crops to be sown at the end of February.

We would like to thank all the parents who collected and donated the Sainsbury's vouchers as we have received some new equipment which will come in very handy next growing year!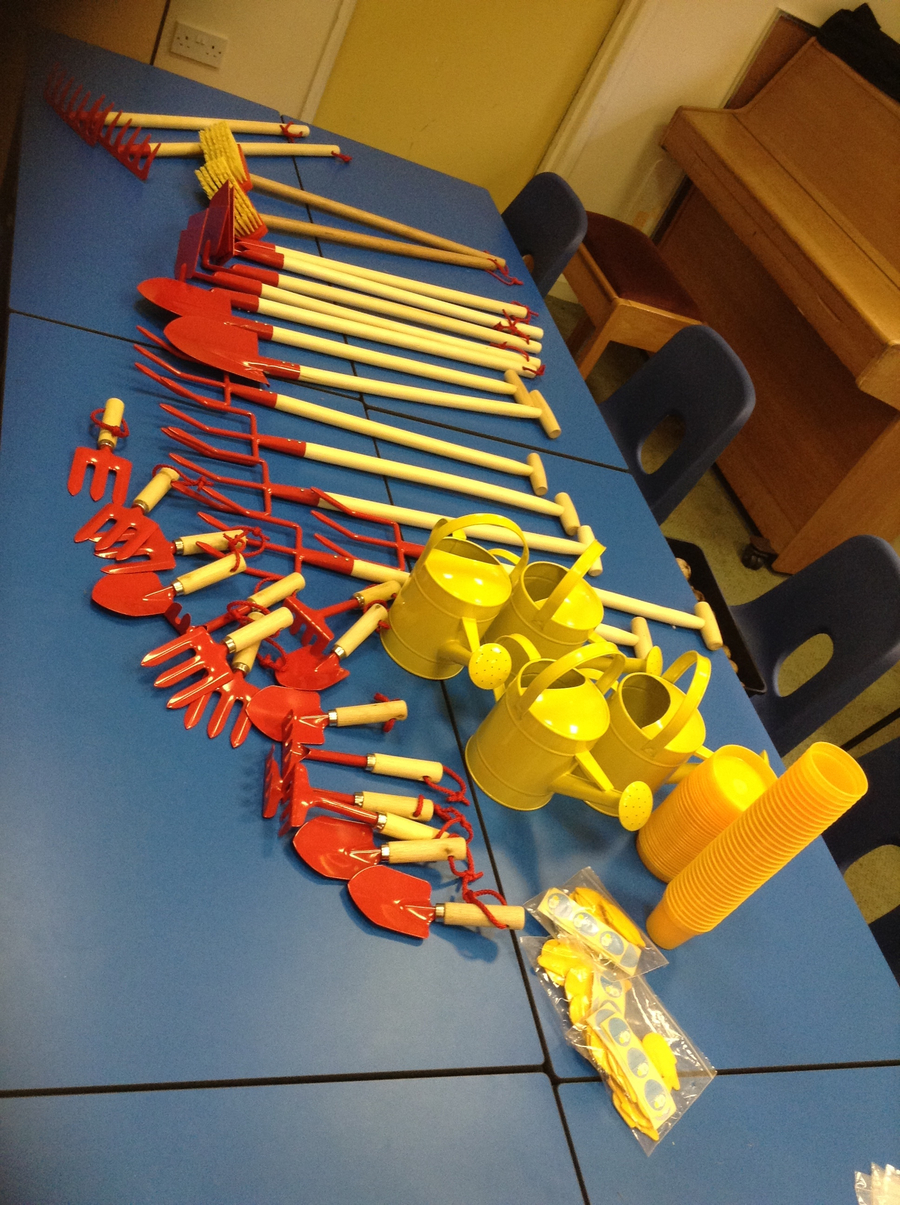 IT Club this term will use a variety of software we will be choosing from some of our all time favourites, Lego Digital Design, Pivot Animator, Sketch Up, we will also be asking the children for suggestions of their favourite on line activites.
Tech for Girls is based around the topic 'Investig8', this week the girls had to decide who had committed a crime based on the evidence and alibis provided.
ICT Club Autumn Term 2017
This half term Gardening Club have been kept busy not only sowing more seeds (both flowers and veggies) we've also had to keep on top of watering and weeding everything while trying to improve the space we have available.

We've made a new strawberry patch within the fruit garden area which (fingers crossed) will give us fruit next year!
We've gained the old chicken storage container which will free up space in the greenhouse enabling us to plant more. Tomatoes have been planted opposite the year 6 classroom so look out for fruits when you return to school in August.

Pumpkin seeds have been trialed too and are doing well! This is due to our fantastic scarecrow doing a good job of keeping the birds away!
We've also tried/tasted some of the produce we've grown including fresh peas, cooked potatoes, gooseberry muffins and gooseberry sauce.
Spring Term
During the last half term the group have planted seeds including peas, beans, potatoes and iceberg lettuce along with some herbs and flowers. These included some sweet pea seeds from last years plants that had been collected, dried and stored over the winter.
The existing rhubarb plant has also been dug up, divided and relocated within the fruit patch and also nearer the school making it easier to access.
The group have also worked hard collecting leaves to make their own leaf mulch, tidied planters to transplant flowering spring bulbs around school to add splashes of colour and planted a new hedge near the bottom gate to encourage the use of the path as access therefore avoiding cutting across the field.
The last week of Art Club for this half term and the group proved that spoons are not just for stirring!
They used wooden and plastic ones to make some wonderful puppets that they could use to make a play/show and tell a story.
Some of the group even made a whole family!
Have you heard the expression 'spitting feathers'? Well it was more like sticking feathers this week! With Spring around the corner and lots of birds reappearing the group made their own beautifully bright feathered friends.
An introduction to painting using alternative equipment to create texture/fur.
All had fun using a plastic fork to spread/drag a blob of white paint across paper.
Once the desired size was achieved, which is harder and takes longer than you think!
Cut out black shapes were used to transform these blobs into cool unique 'Pandas'.
After School Cookery Club Autumn 2016
This term, the year fours and their parents/carers attended our after school cookery club. They enjoyed making mincemeat muffins (a great alternative to the traditional mince pie) and a cheese & ham pasta bake. Any staff that were still in the school enjoyed the aromas coming from the school kitchen but were left feeling hungry, as nobody was willing to part with their goods and looked forward to taking them home to share with their family.
The children enjoyed cooking with their 'peers' and the adults enjoyed sharing the experience with their children. The club not only enables the children to expand on their knowledge already learnt in school but also allows them the opportunity to develop their kitchen skills and importantly 'life skills'.
All in all a 'Fun time' was had by all.
Click on the links below to see the Let's get cooking recipes