School Clubs
Throughout the school year pupils at our school are given the opportunity to participate in various afterschool clubs. The majority of these are run by members of staff and volunteers at no cost to the children. Some of the sporting, afterschool clubs are run by qualified sports coaches and do require a termly payment.
Clubs generally run Monday to Friday from 3.15 pm to 4.00 pm unless otherwise stated.
Please click on the links below to see the range of activities on offer during the various school terms.
What's been happening in clubs.....
See what's been happening over the summer holidays
Week 9
After making sure everything was watered we visited the Peace Garden to hang a disco ball and twizzle stick that have been kindly donated to school.

We picked all the gooseberries from the 2 bushes we have which will hopefully be used in cooking sessions next school year.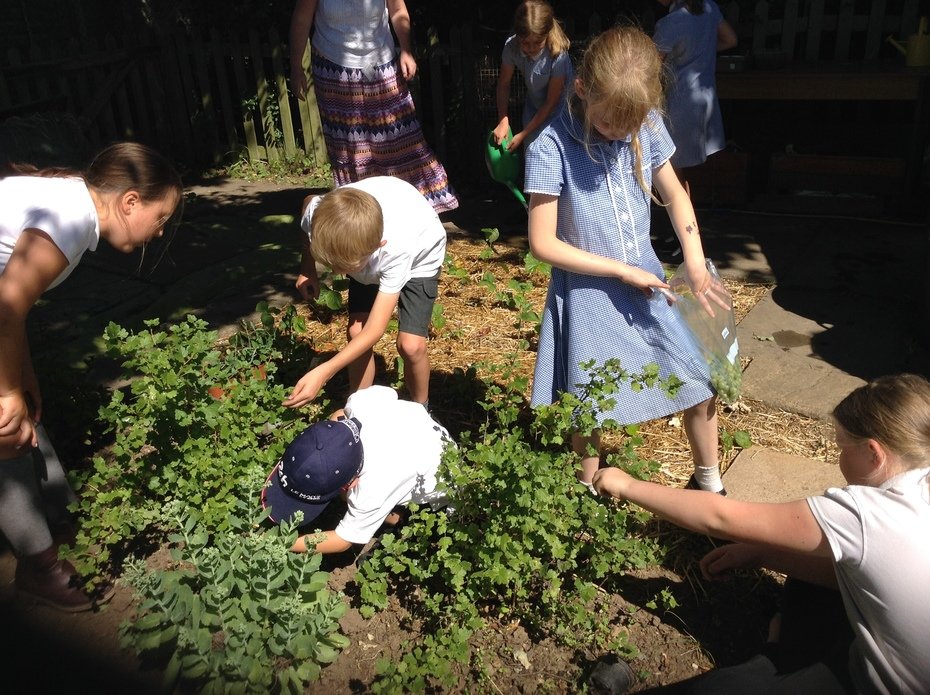 Then it was time to enjoy the strawberries produced with some cooling ice-cream and what we've named minty fizz!
Week 8
The strawberries are ripening well and hopefully we'll get to sample them on the last week of the club.
.Our peas are slowly climbing up the net and are starting to flower.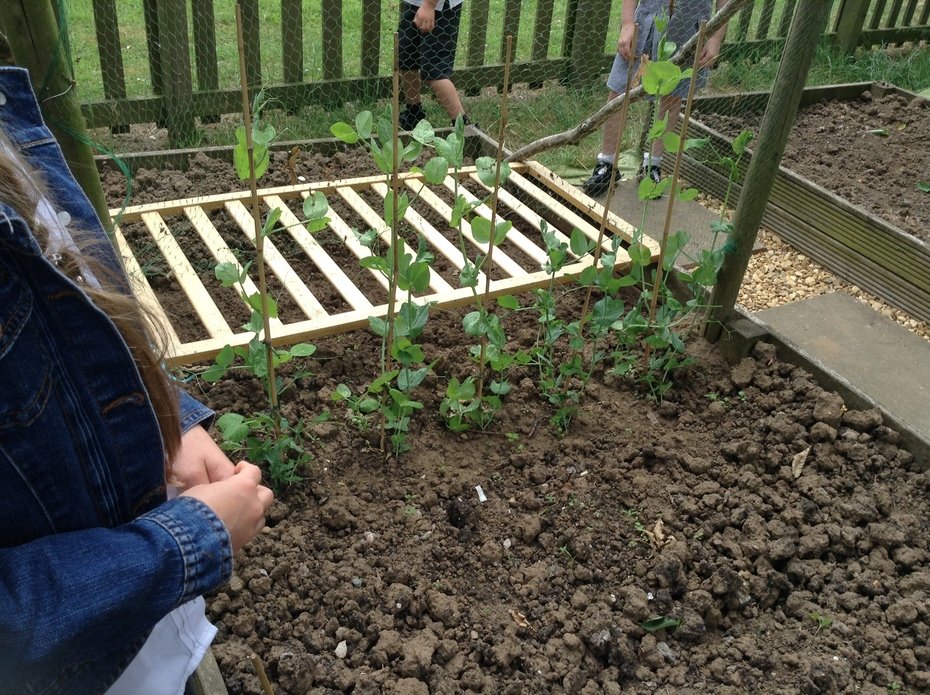 Some of us had great fun moving a large tractor tyre around the playground.

We also did a bit of tidying and watering in the Peace Garden.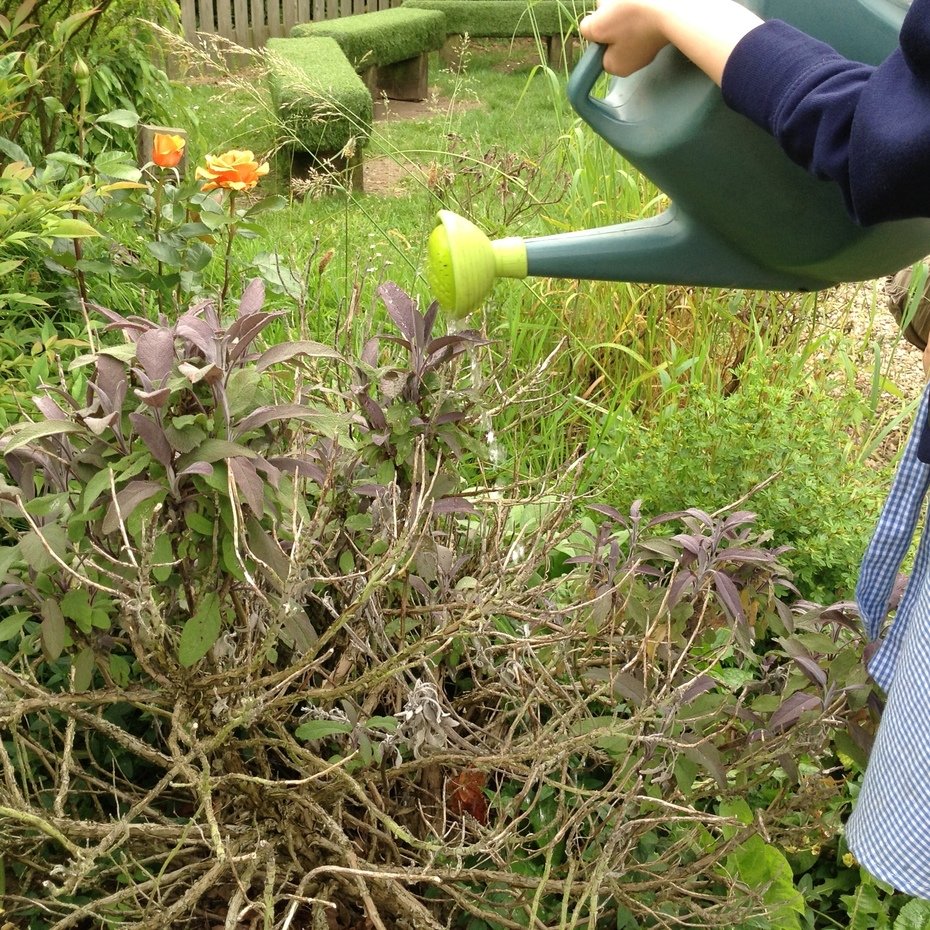 Week 7
We have created a pumpkin patch.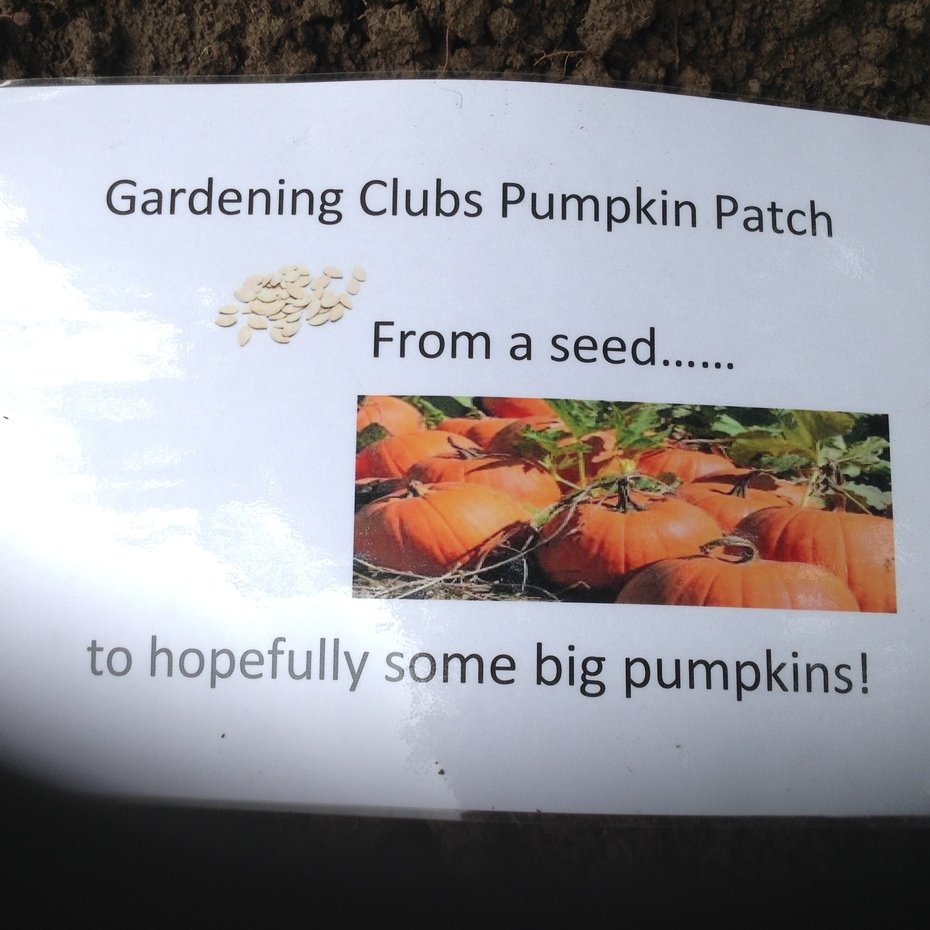 The flowers that we produced from a seedhead by scattering them in the bed at the end of last August are looking great!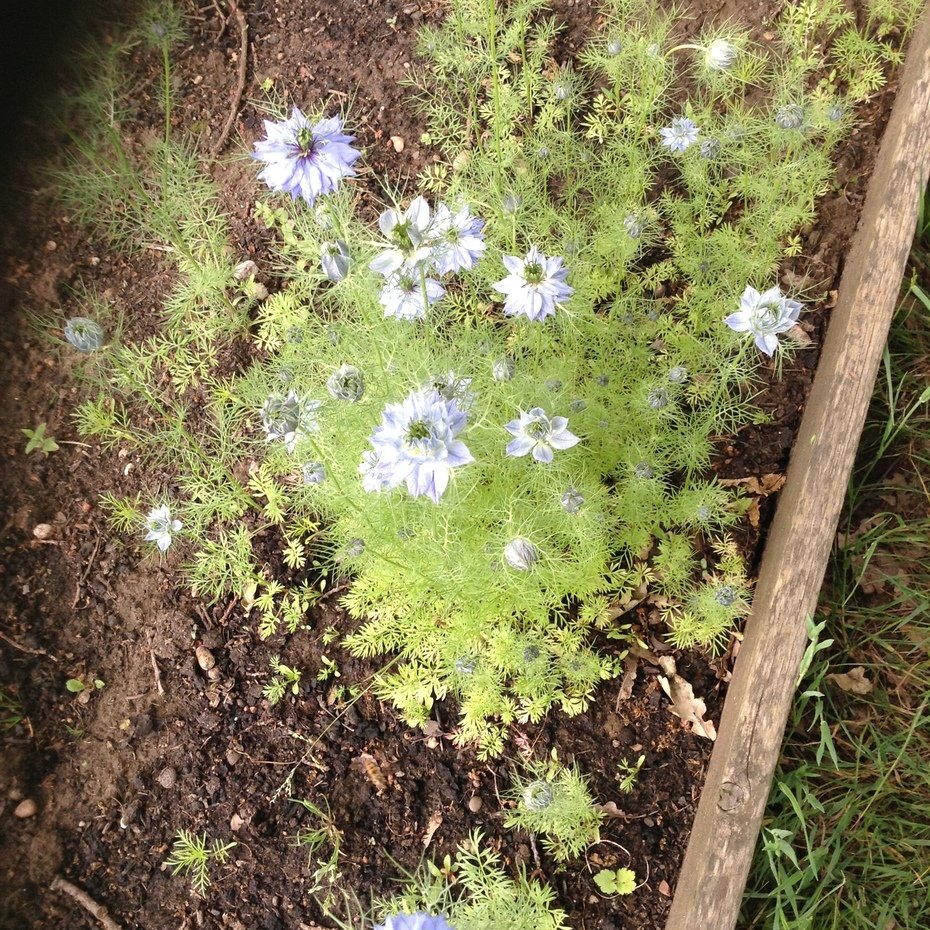 The sweet peas are coming along nicely and we've even picked some to put in the staff room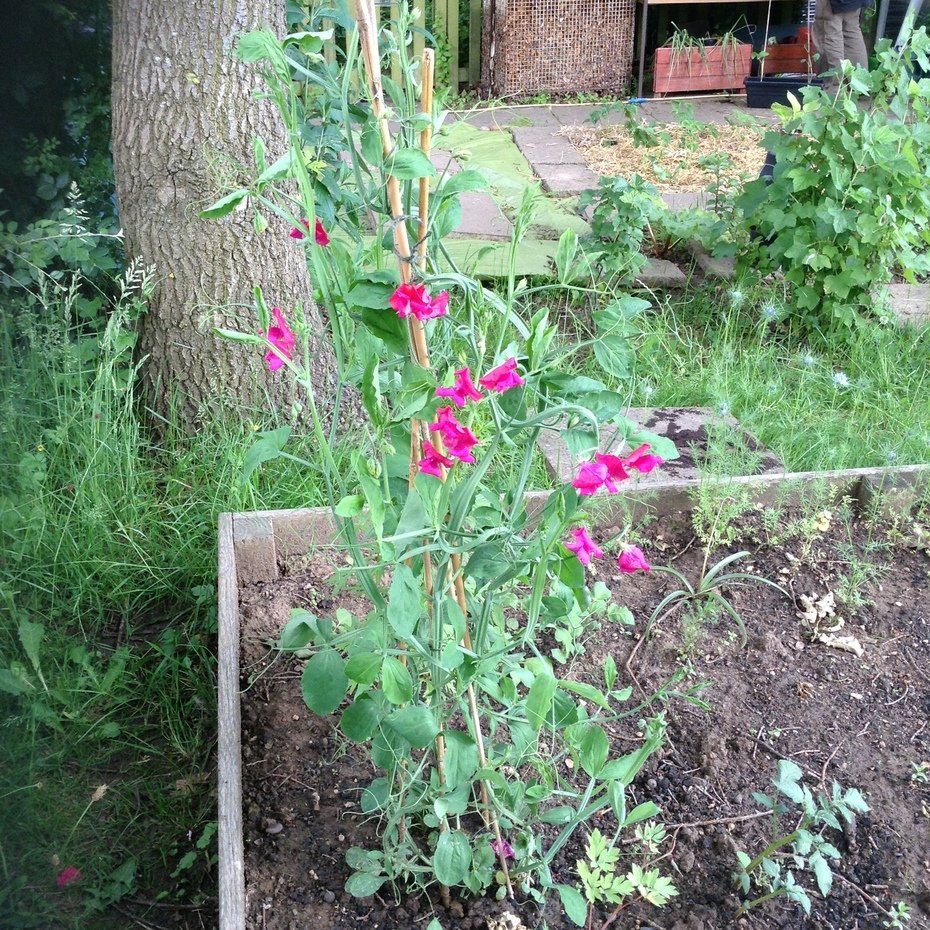 and the gladioli bulbs are already coming up!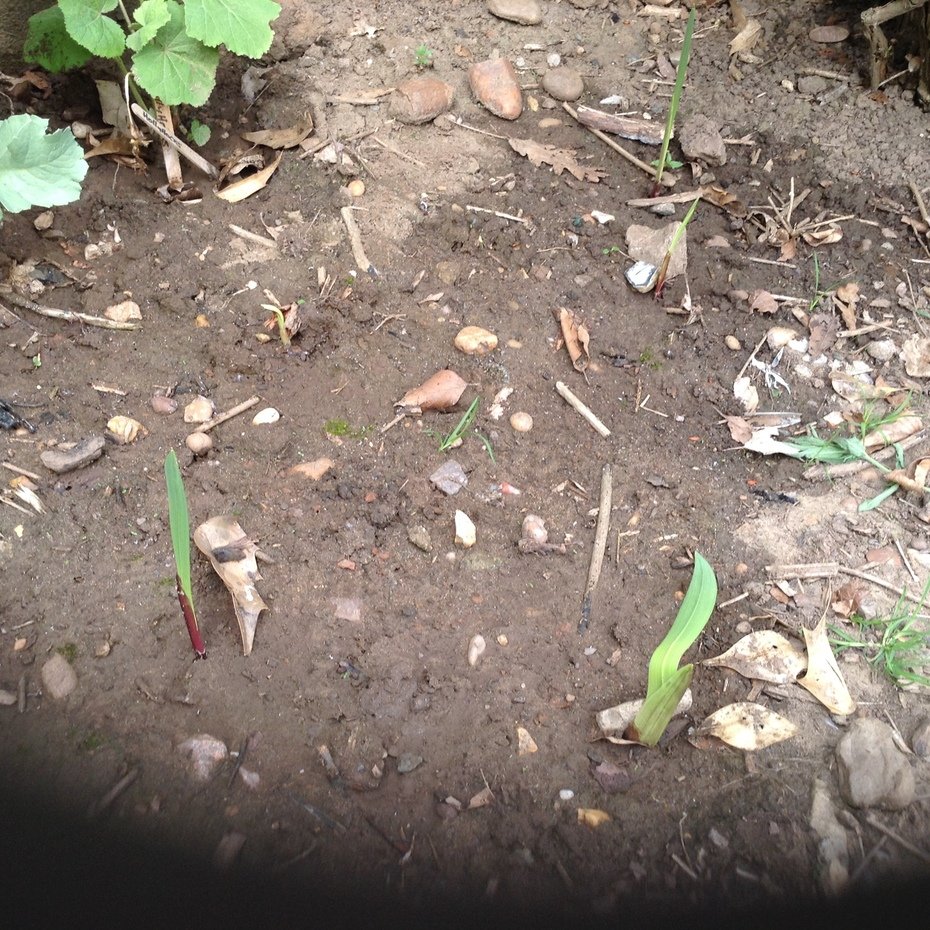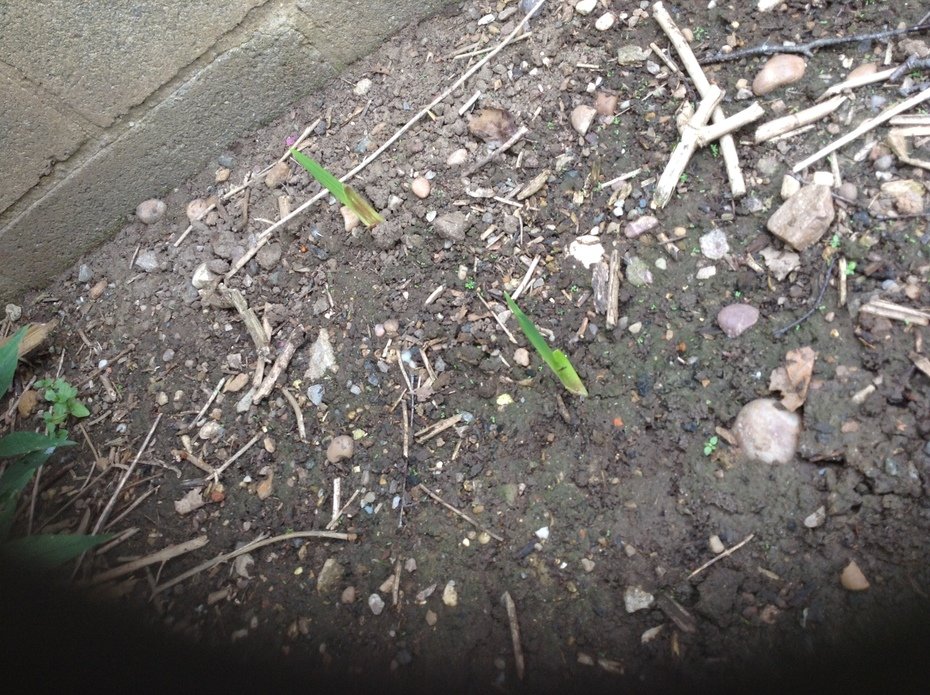 Only 1 sunflower from the group survived the dreaded slugs and someone was very pleased about that.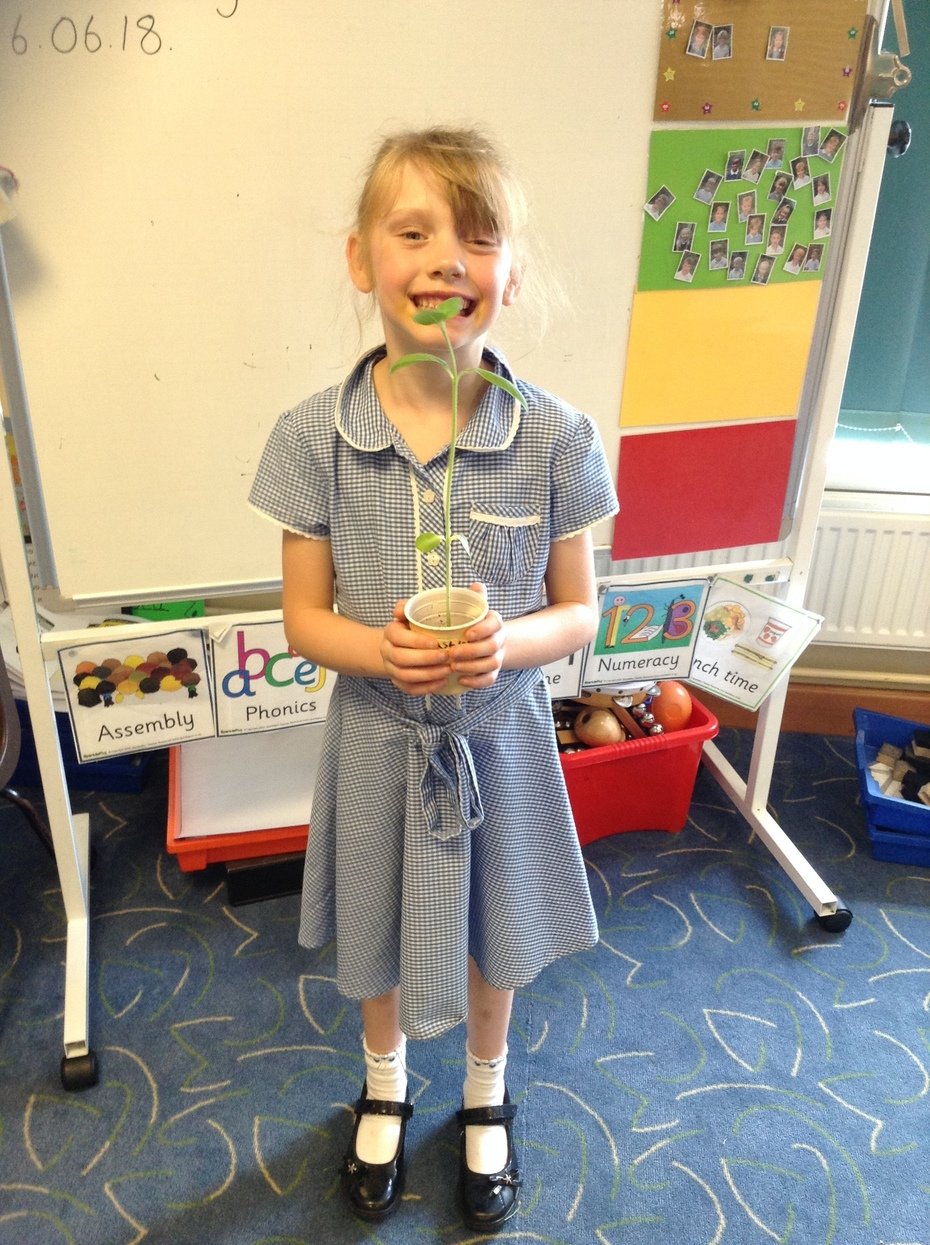 Week 6
The first job this week was to give everything a good watering as the weather has been quite warm.
Then we pulled up the carrots that had been sown in late Autumn. As you can see they were a bit small!
Water was added to a bag of compacted compost which will expand before we plant some more tomatoes in it.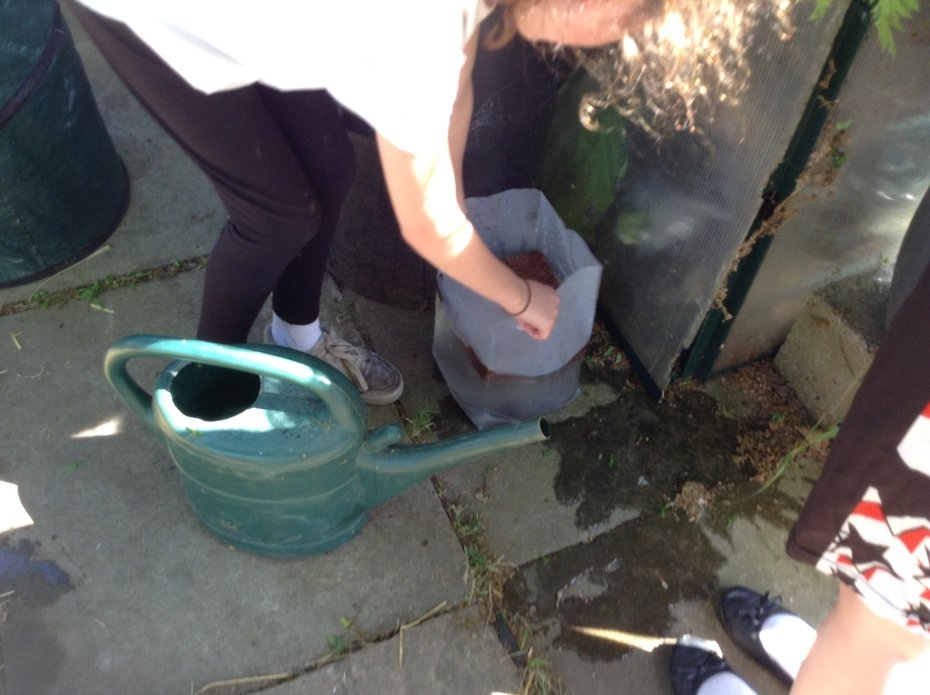 Some of the group went to tidy up the kitchen garden so we can place some troughs and also plant straight into the ground. We will be testing and making comparisons where which produce grow best
We also planted fennel, cabbage, 2 varieties of carrots and rhubarb chard.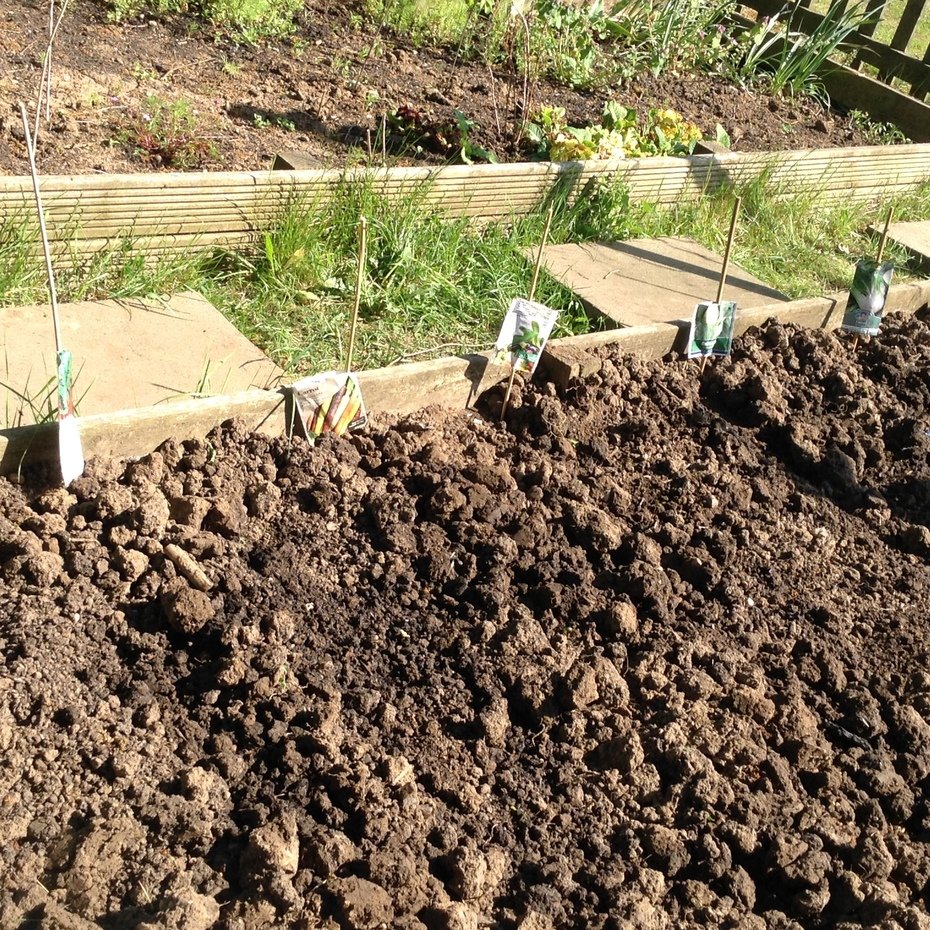 Here are some photos showing how the plot is evolving.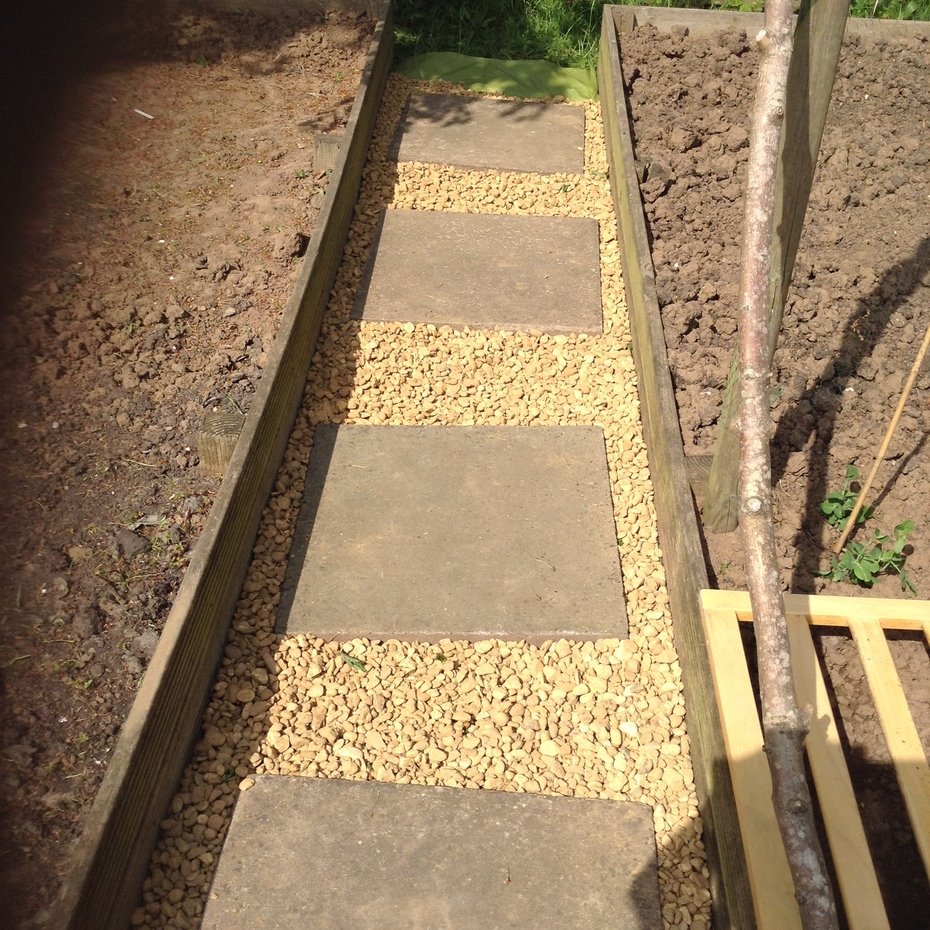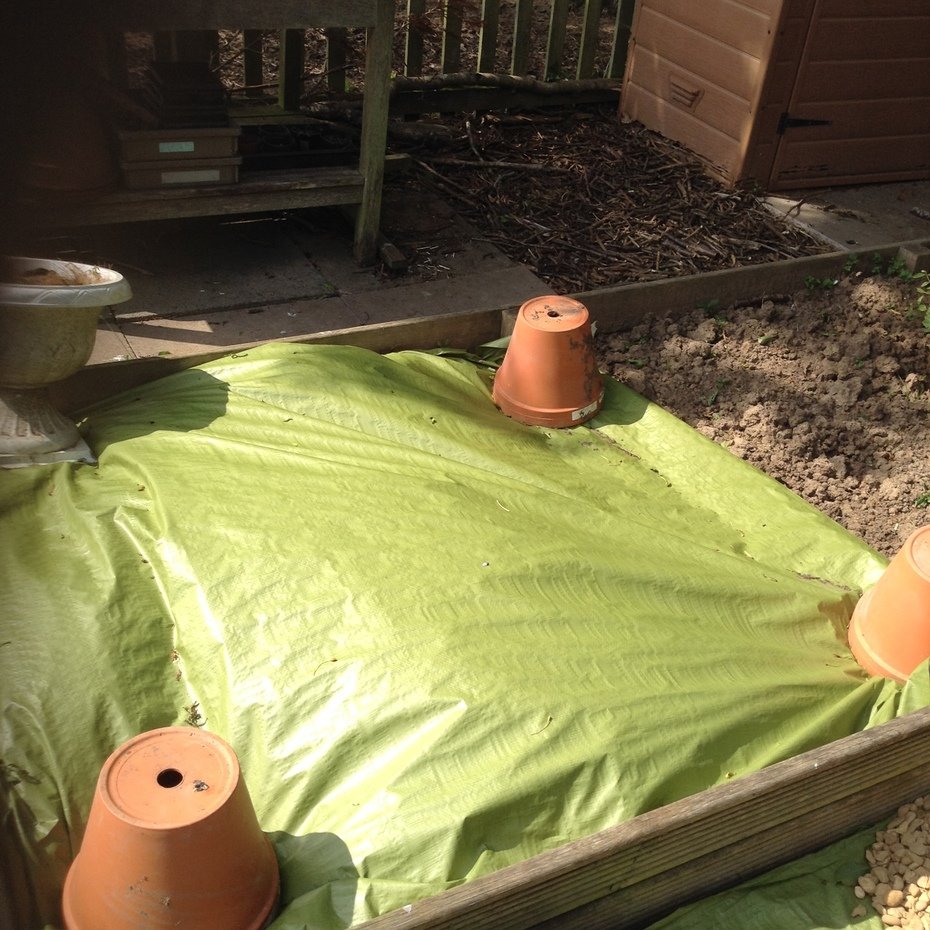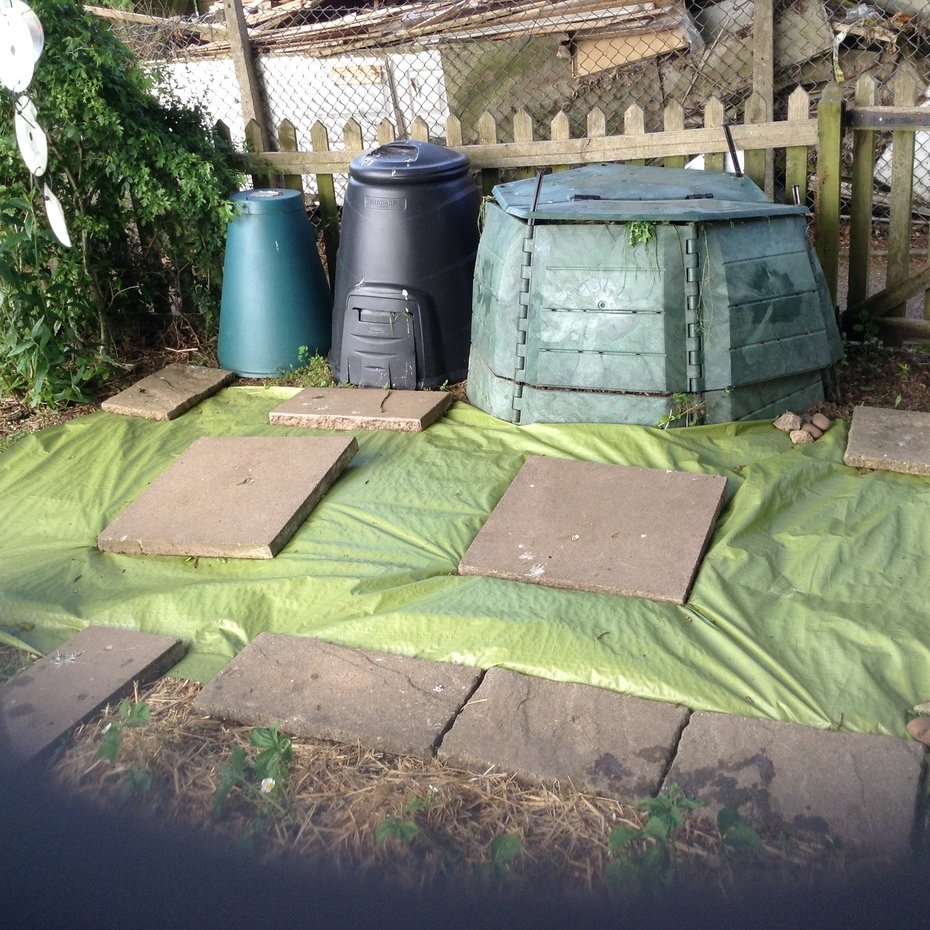 Constructed path. Weed Control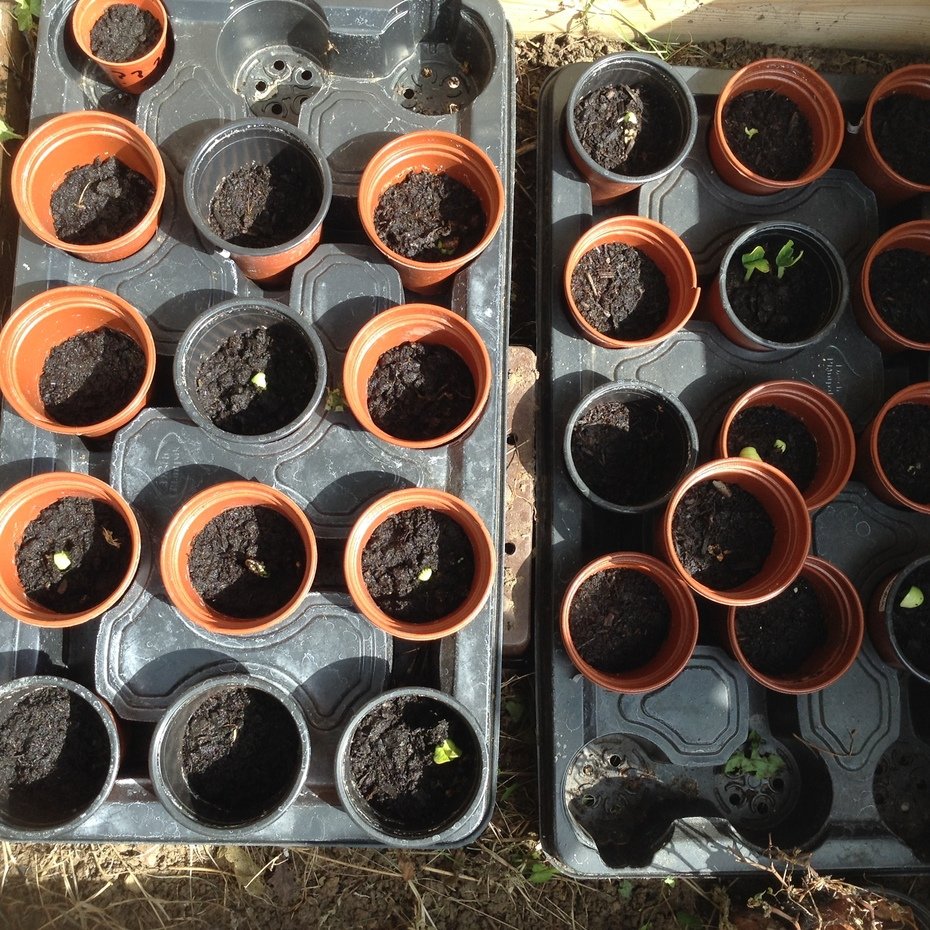 Pumpkin seeds starting to sprout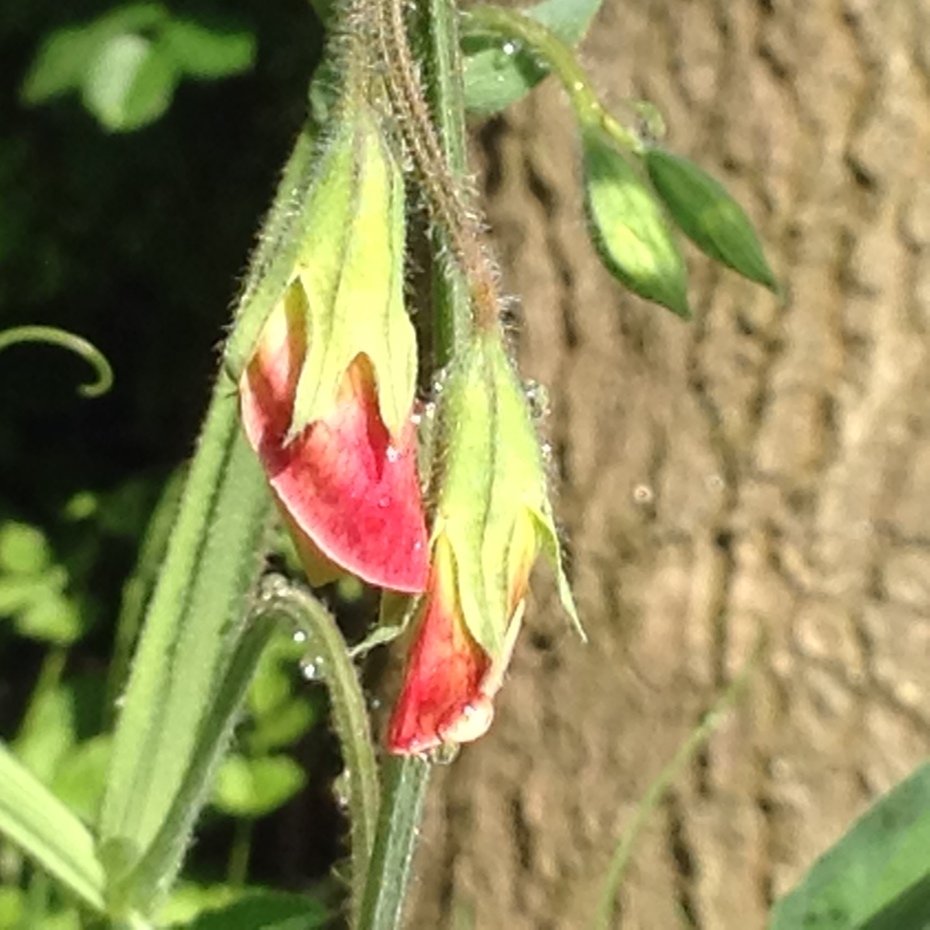 First flowers on the Sweet Peas.
Week 5
This week we have planted Pumpkin, Runner Bean, Marigolds and Larkspur seeds.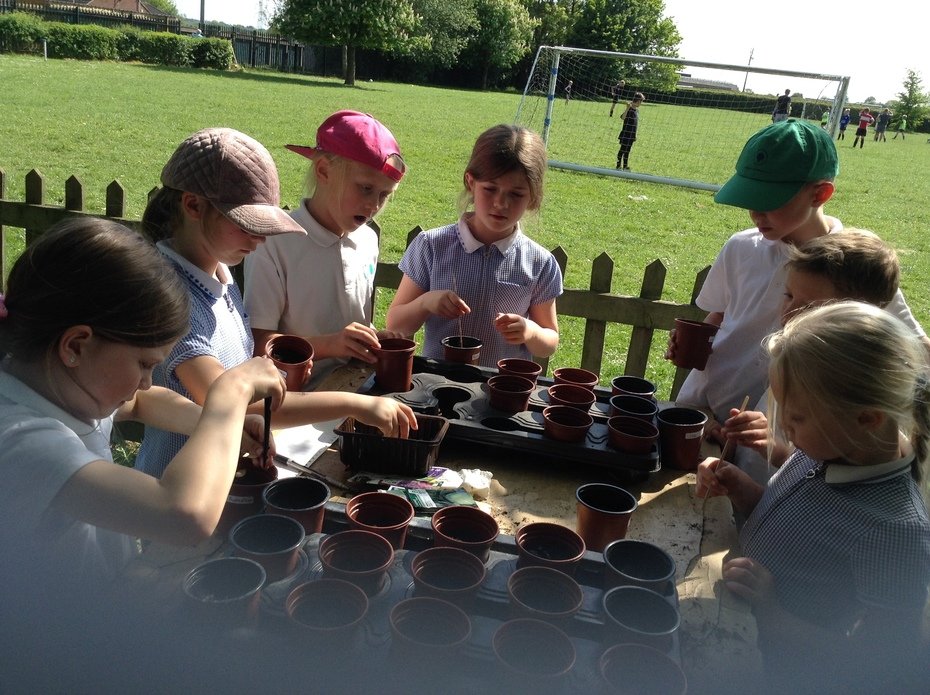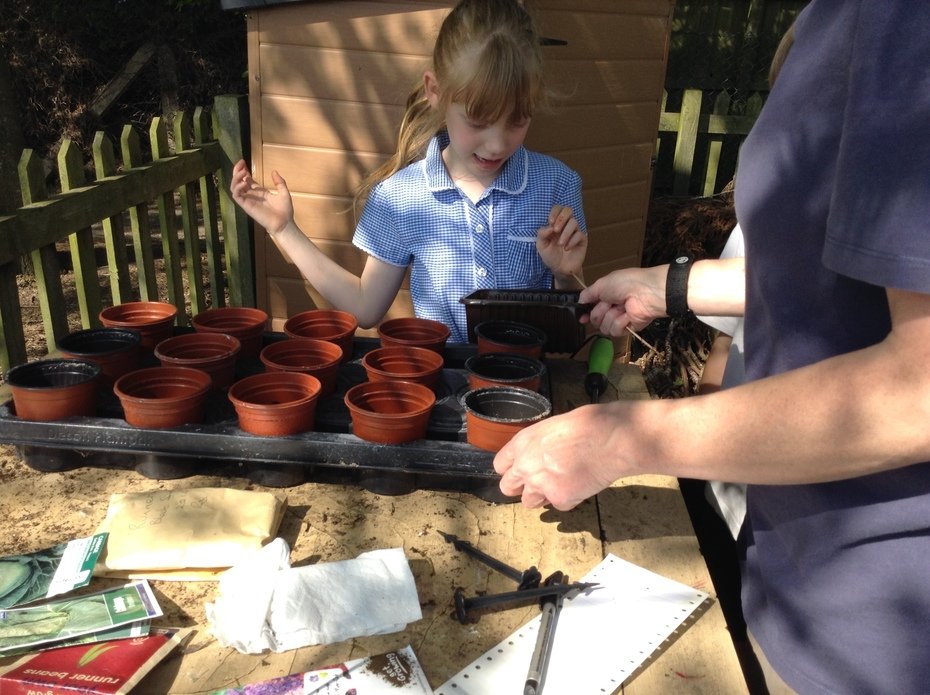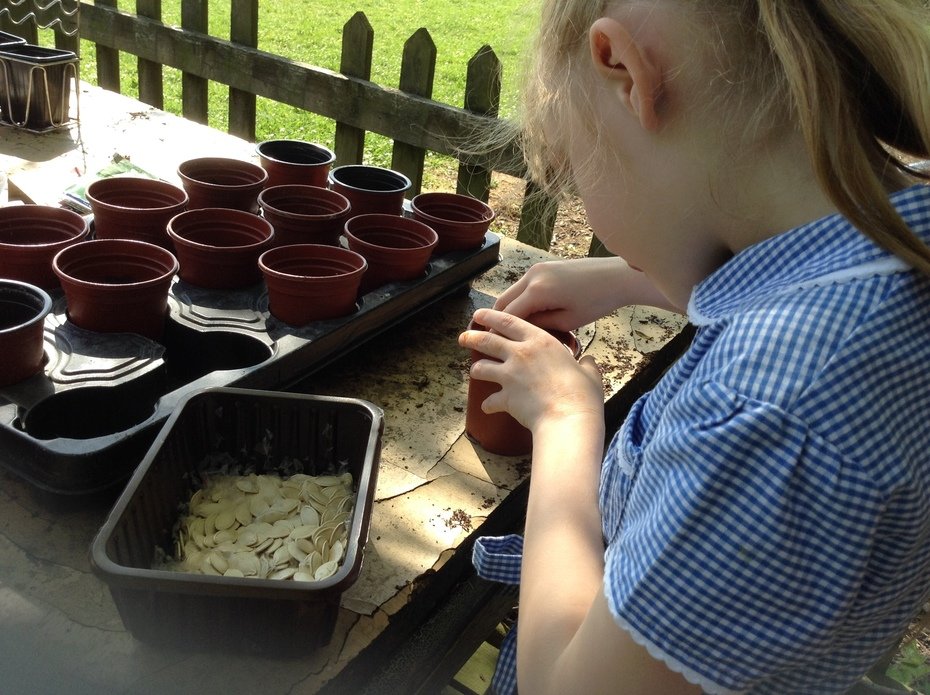 We've placed around our strawberry plants to protect any fruit as its produced.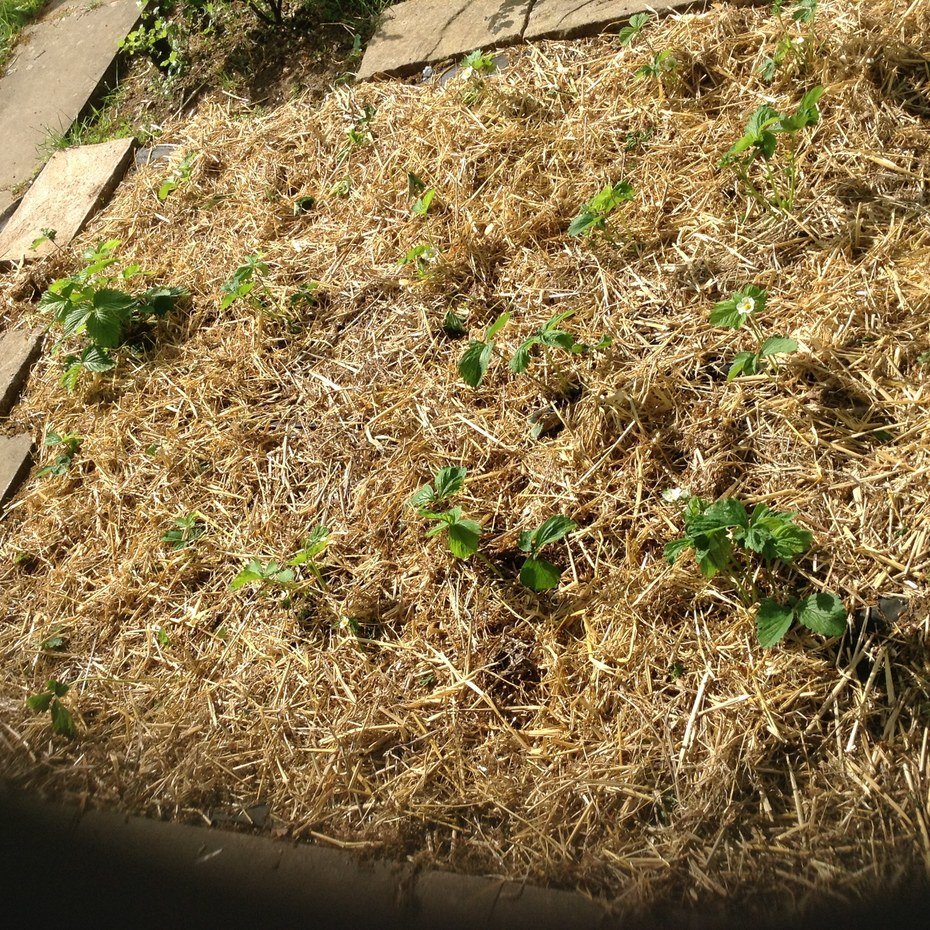 Keeping the weeds down is a constant battle that the group enjoy tackling.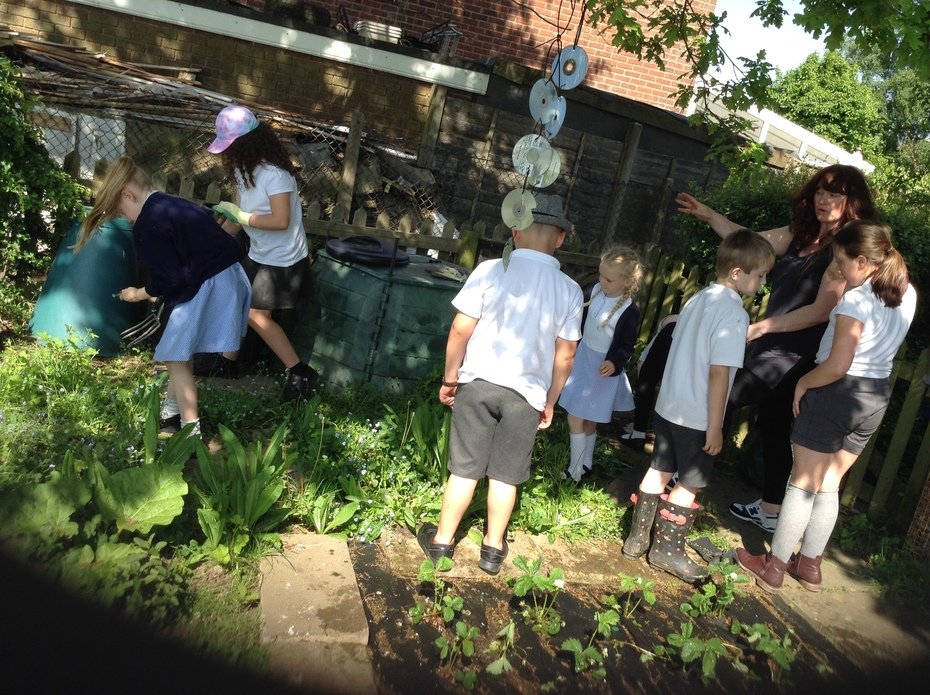 We've added some mint and strawberrys to our kitchen garden too!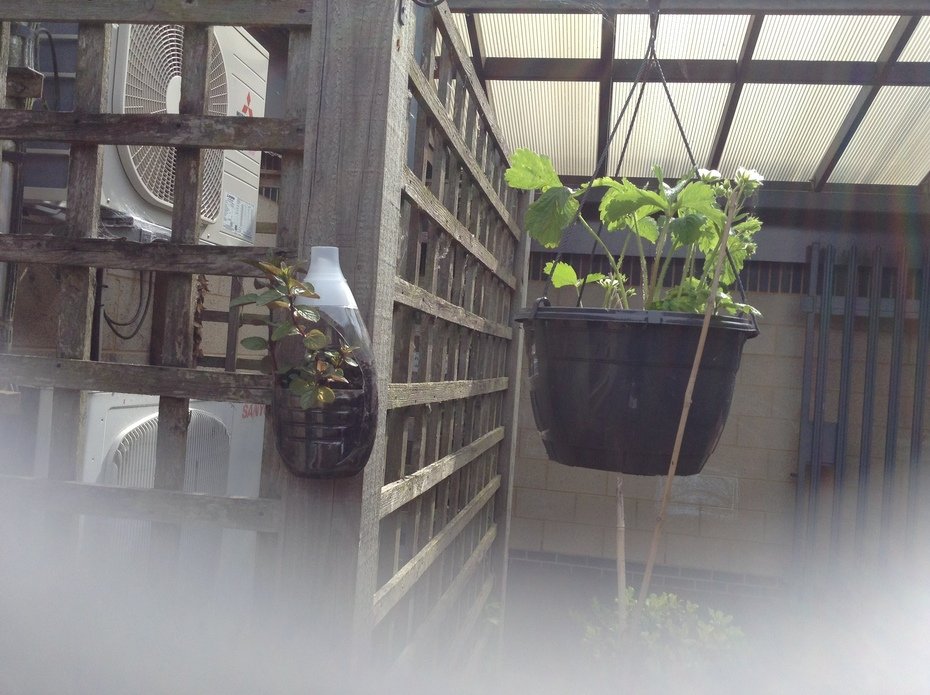 Constructing new paths between the beds is going to be our focus for a few weeks to come.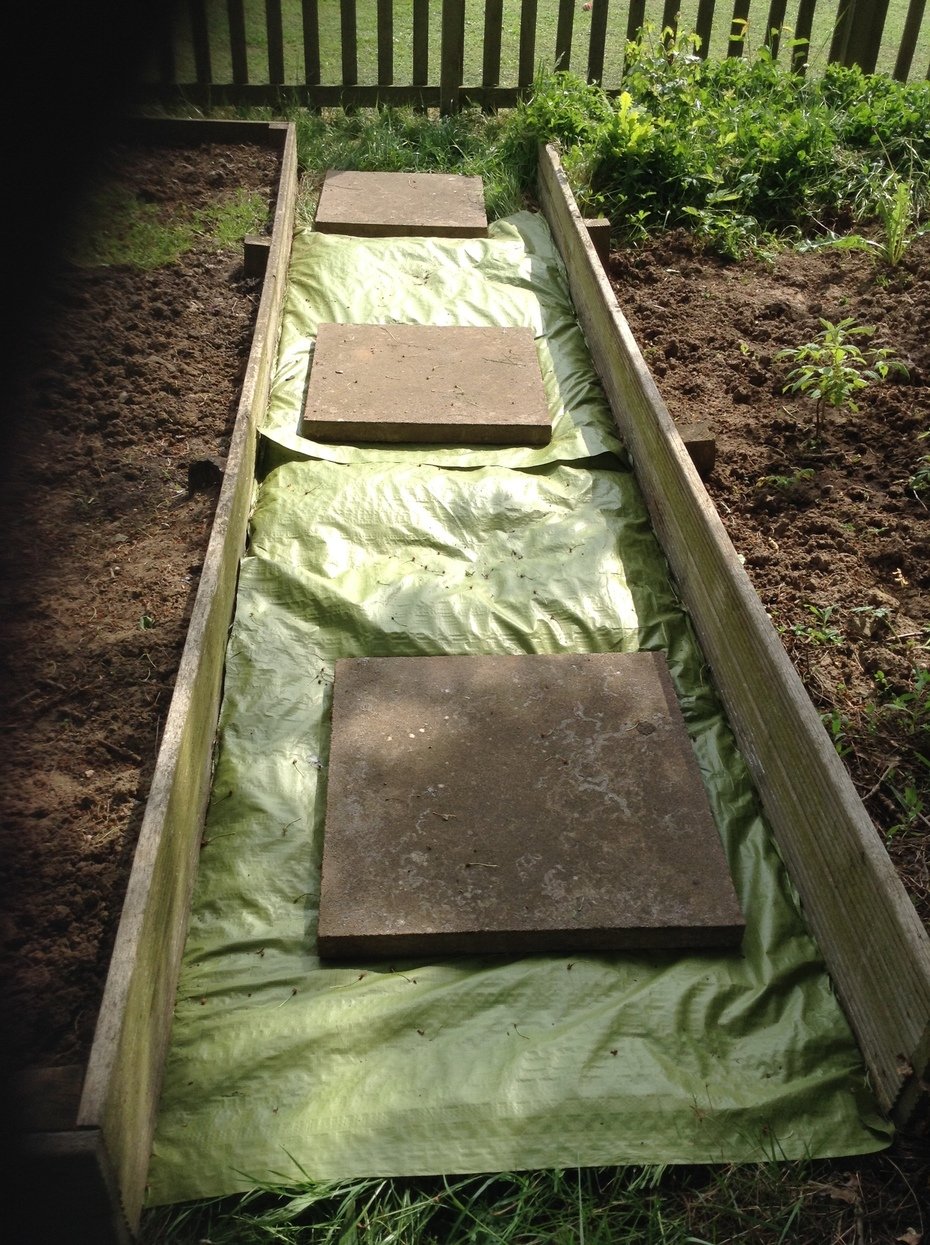 Some Gladioli bulbs have also been planted near our Hollyhocks and should come up in the Autumn Term when we return after the Summer Holiday!
Week 4
Grace brought back in her sweet pea from week 1 and just look at how its grown already!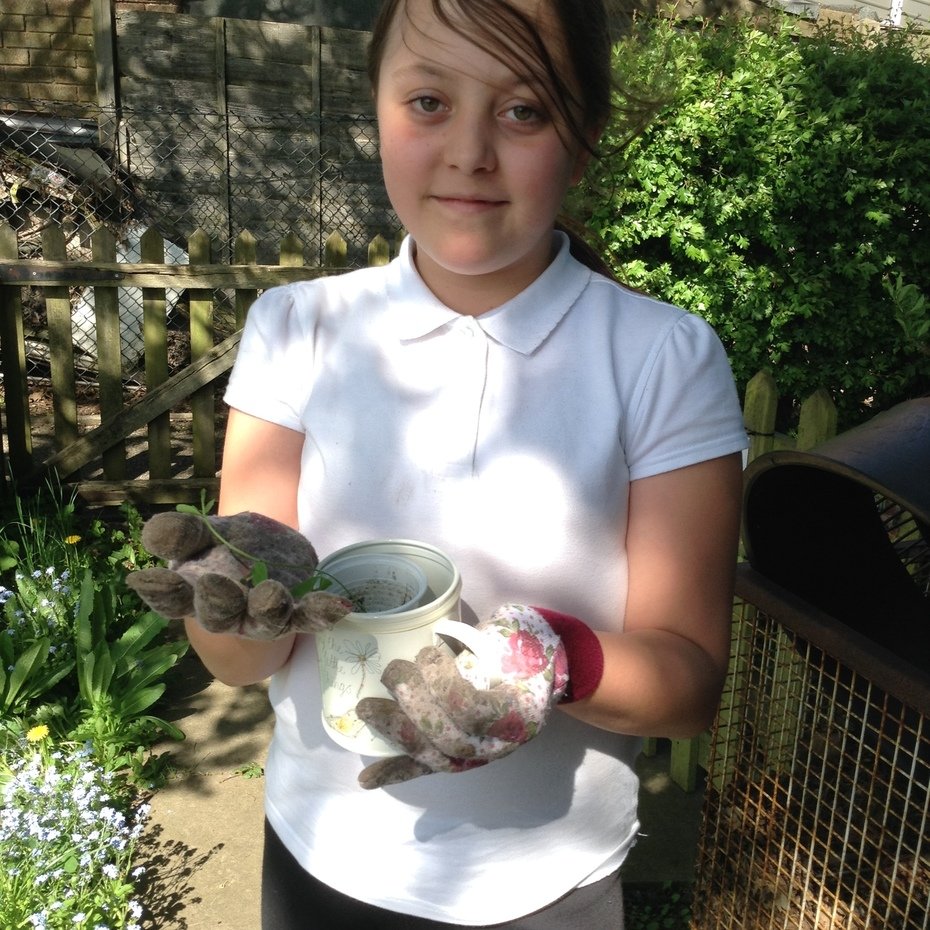 It's time to plant out our tomatoes (we're hoping they're as successful as last years.)
Some have been put in the year 1/2 playground and in the kitchen garden we are creating opposite the hall.
We also picked some of the rhubarb for use in cooking sessions.
Everyone was given a tomato plant to take home to put in their garden.
Week 3
Thankfully the weather was dry this week so everybody worked hard to try and get the remaining beds weeded ready to plant lots of salad and veg in the coming weeks.
We added a new plant in the flower bed (bleeding heart)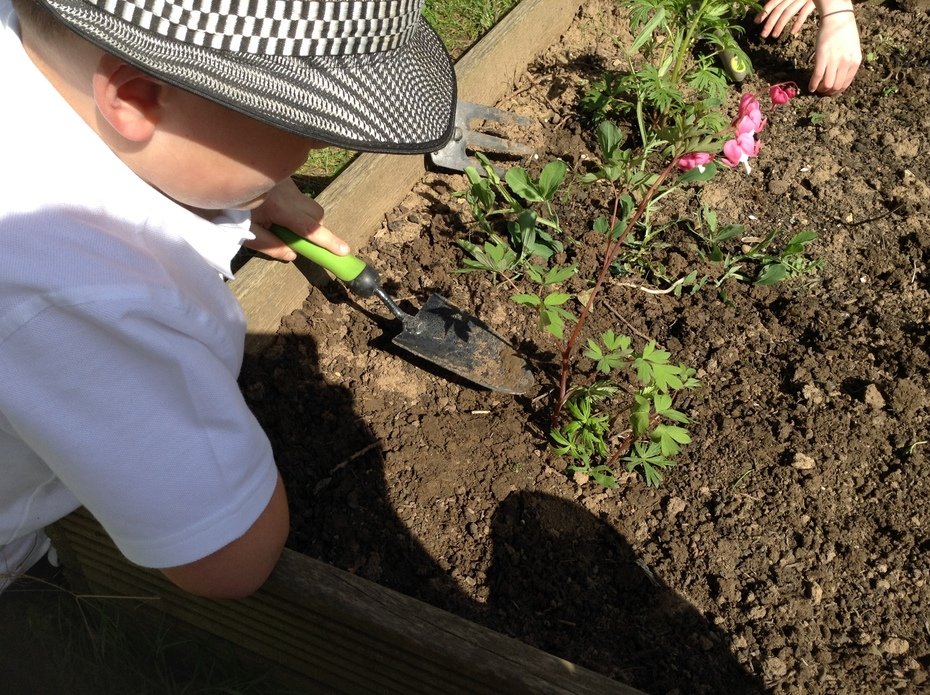 and also some raspberry runners donated to the group ( hopefully we will have fruit this year!
Week 2
With lots of jobs to be done the wet weather didn't stop us planting out the Hollyhocks that we had sown in August (as a bit of an experiment) and over-wintered in the greenhouse. Hopefully they will flourish and flower later in the year .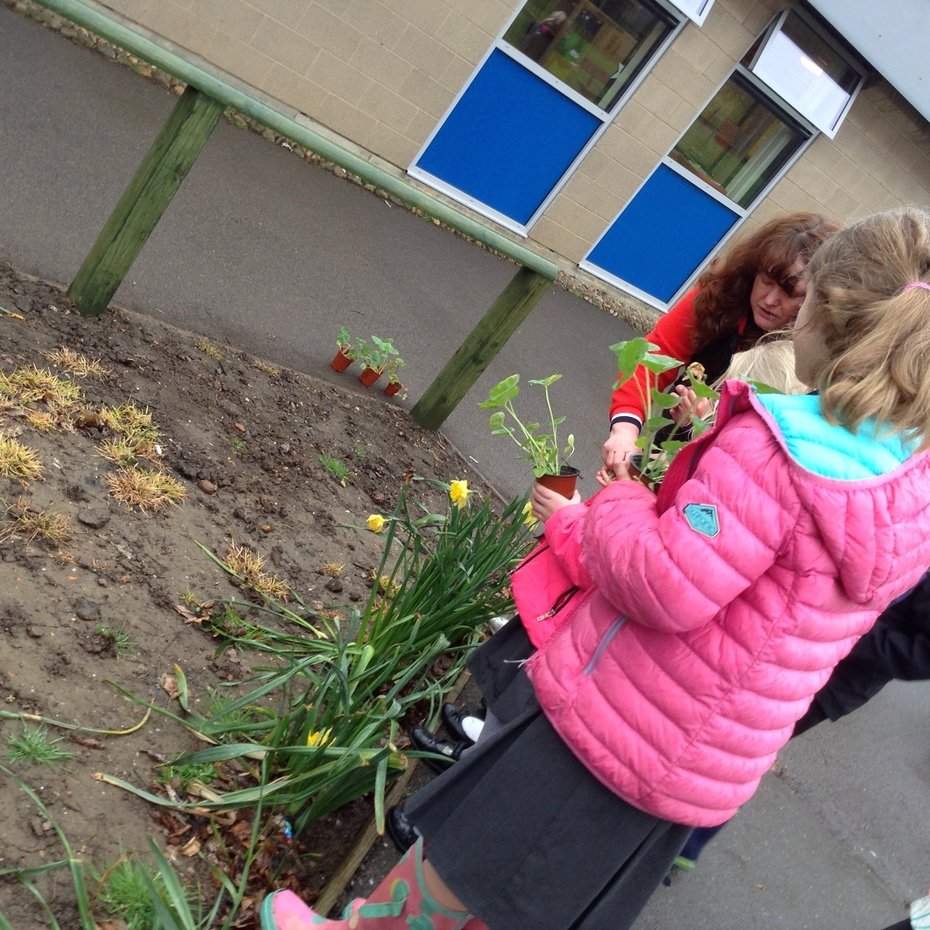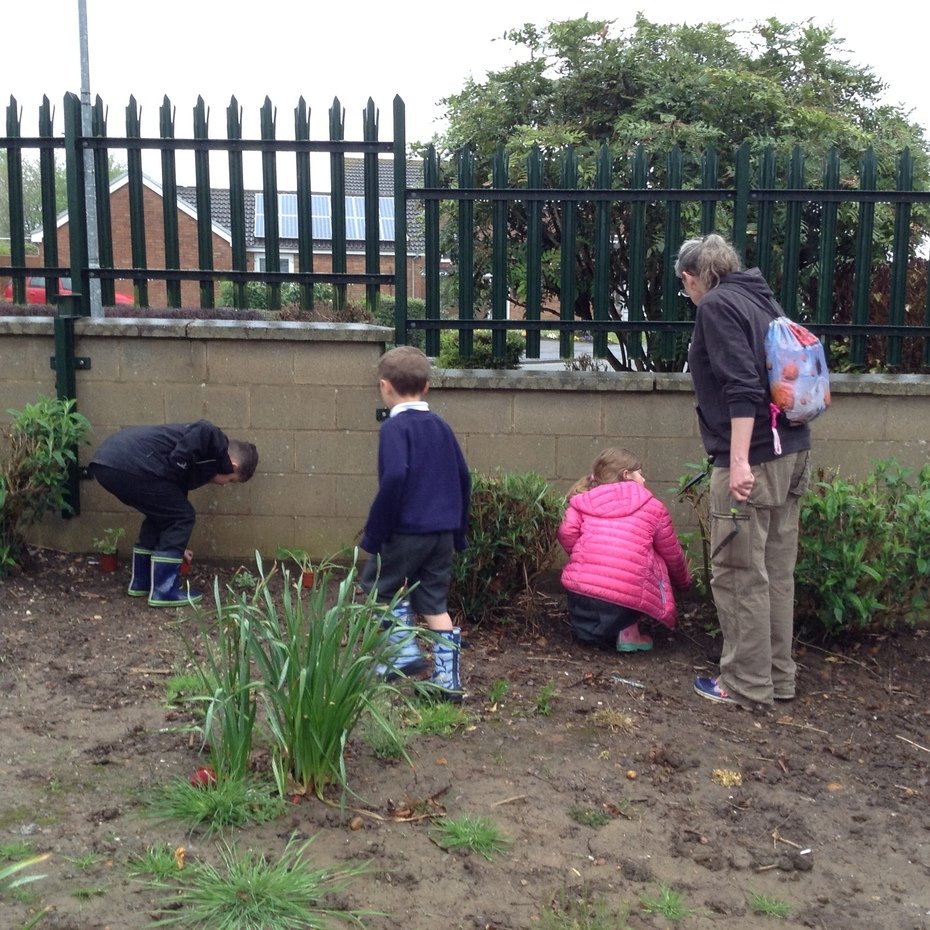 We also added more flowers to the planters near the outdoor shelter.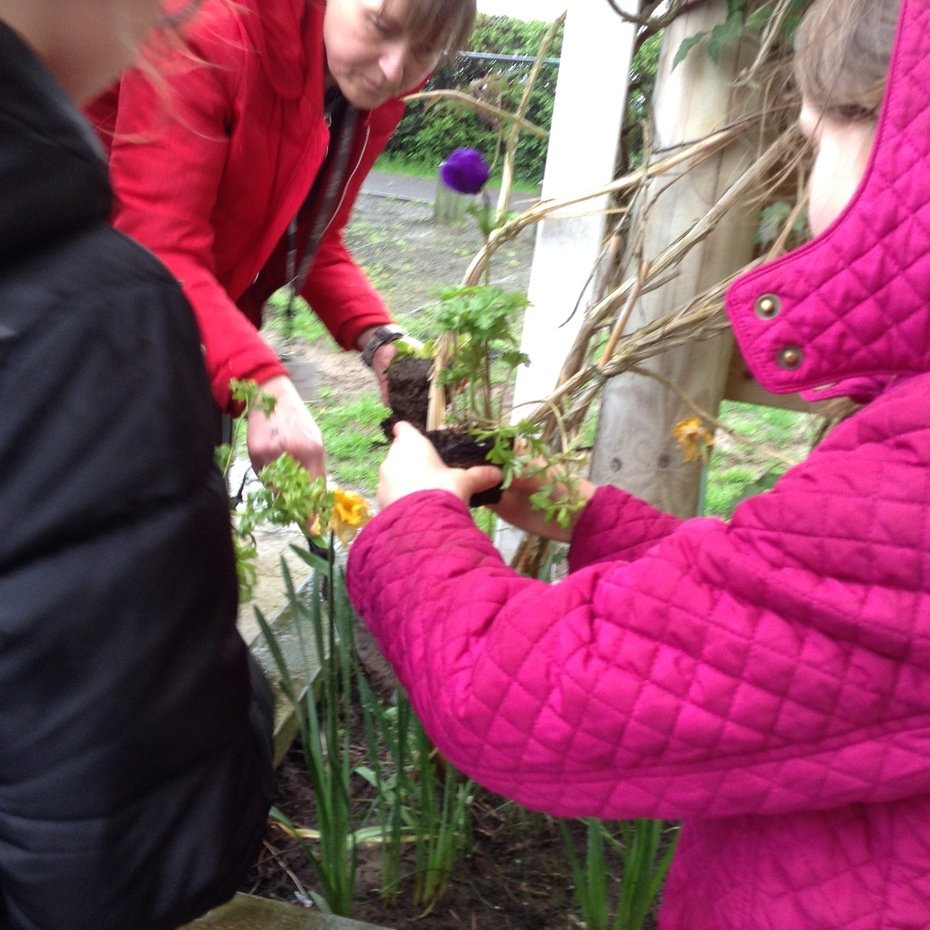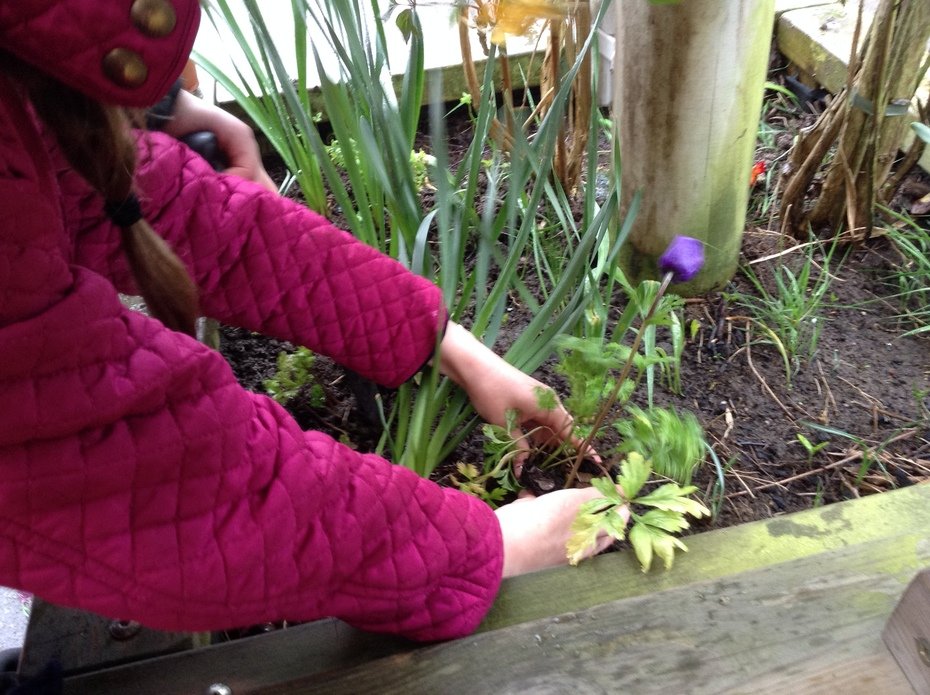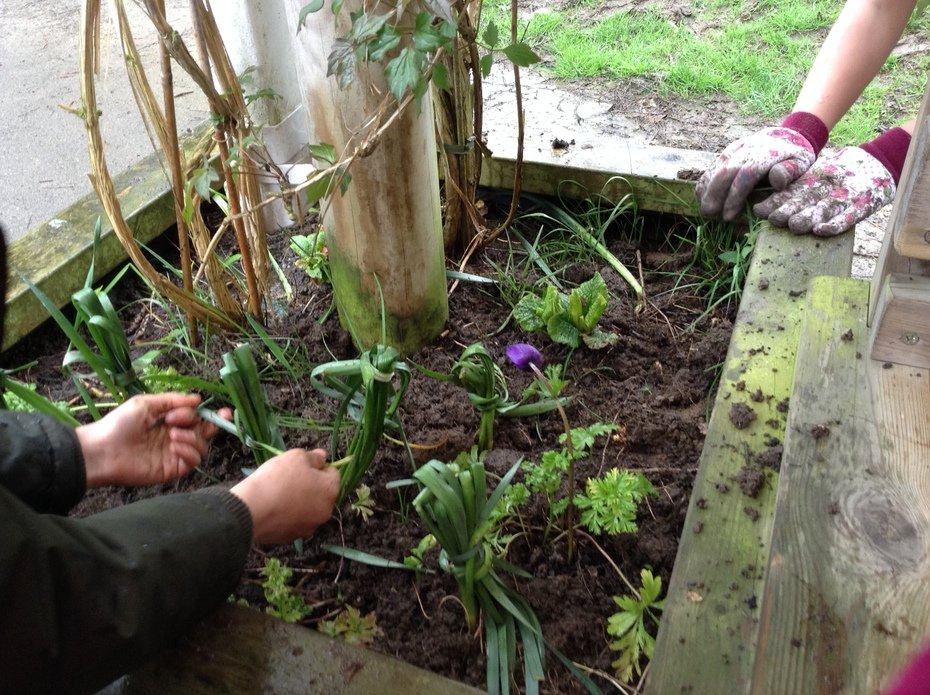 Some climbing and standard peas were sown in pots, which when germinated, will be transfered into one of the beds in a few weeks.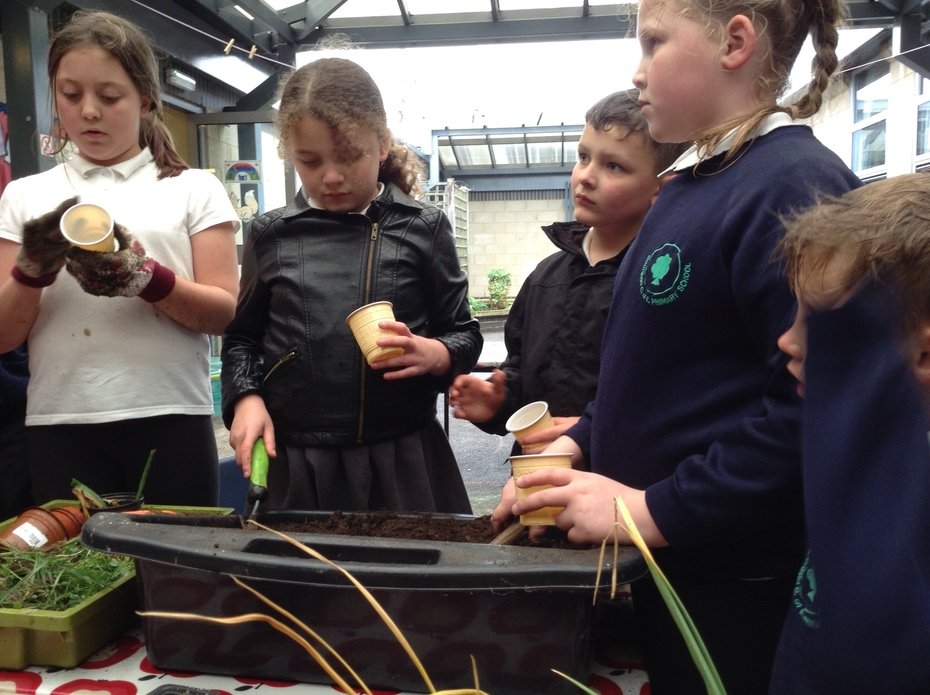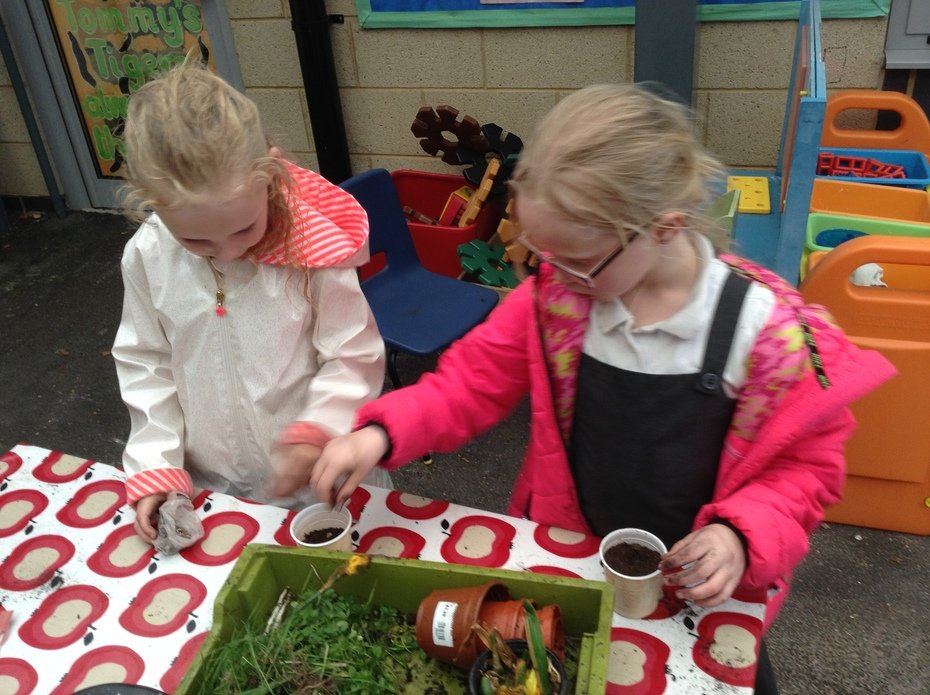 Week 1
Spring has sprung and the bulbs the club planted back in October have appeared and added colour around the school.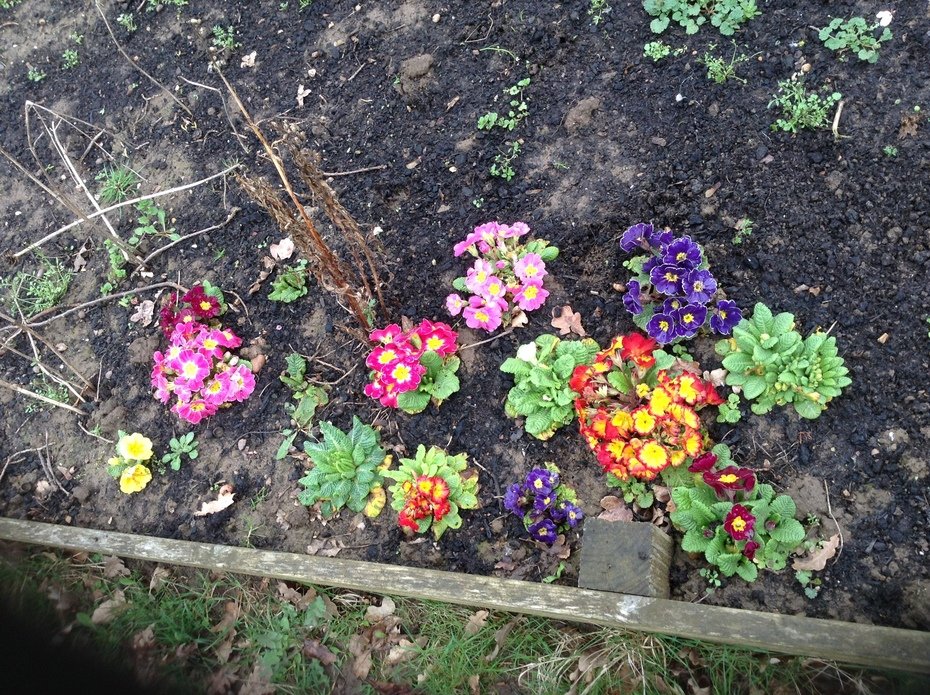 All the rhubarb divided last year is well established and regrowing along with all the plants in the fruit area.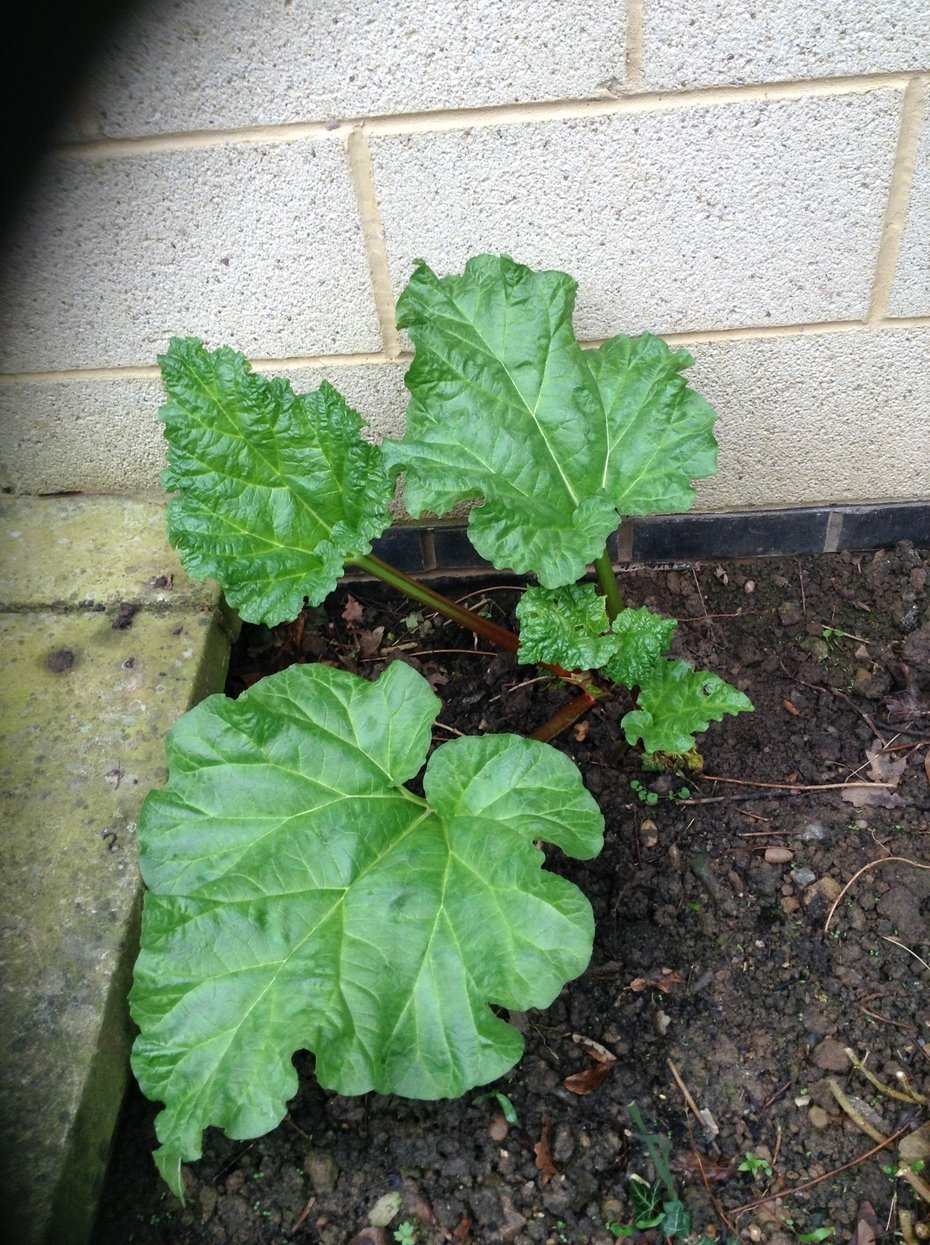 It's now time to get the beds ready.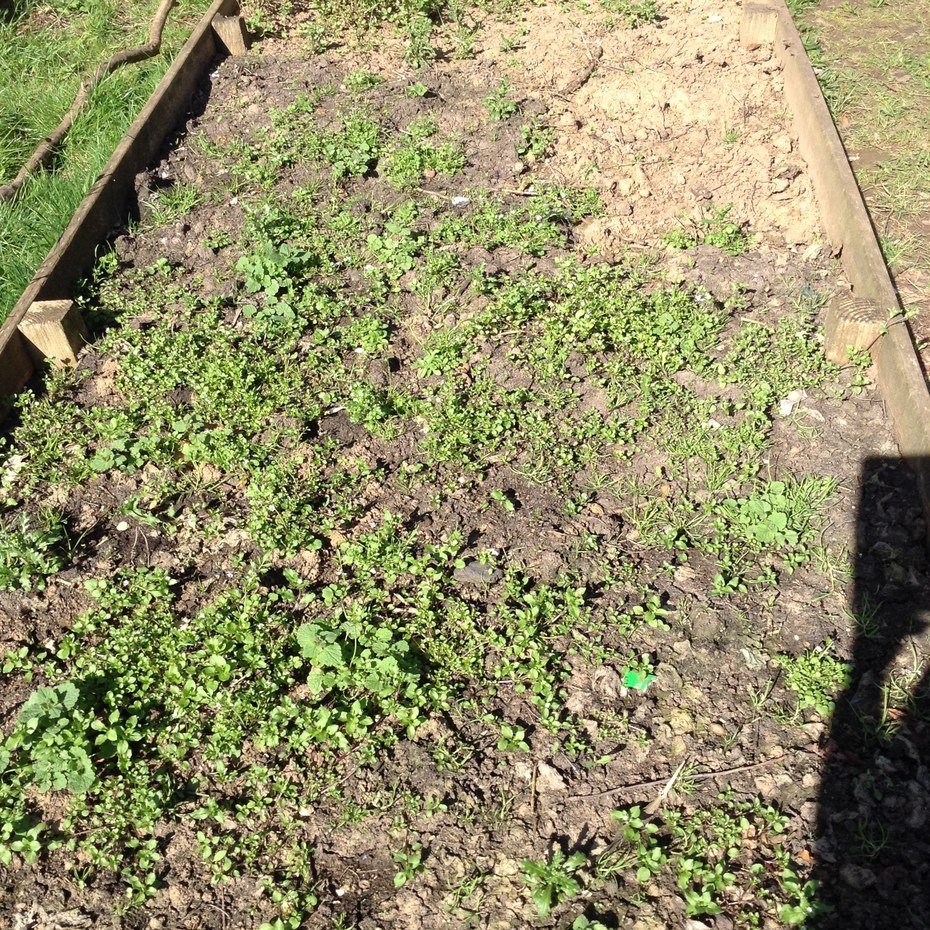 The group did a great job of weeding.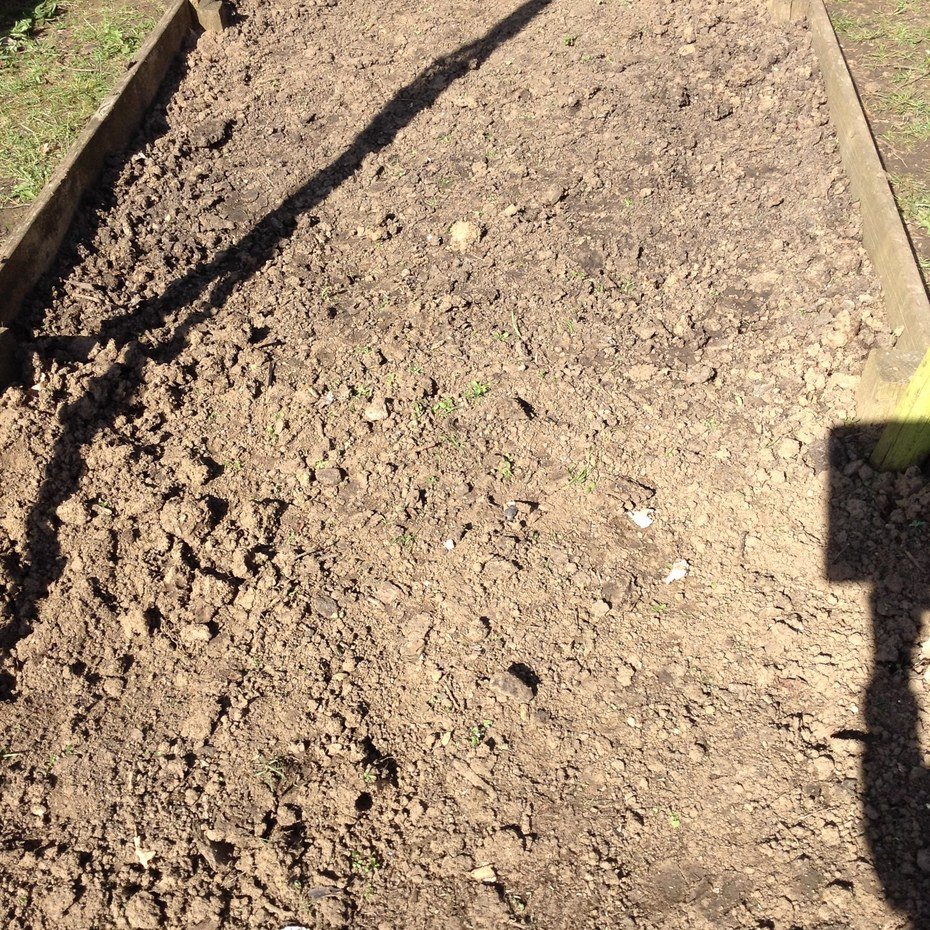 Then a good dig over and it's all ready for planting.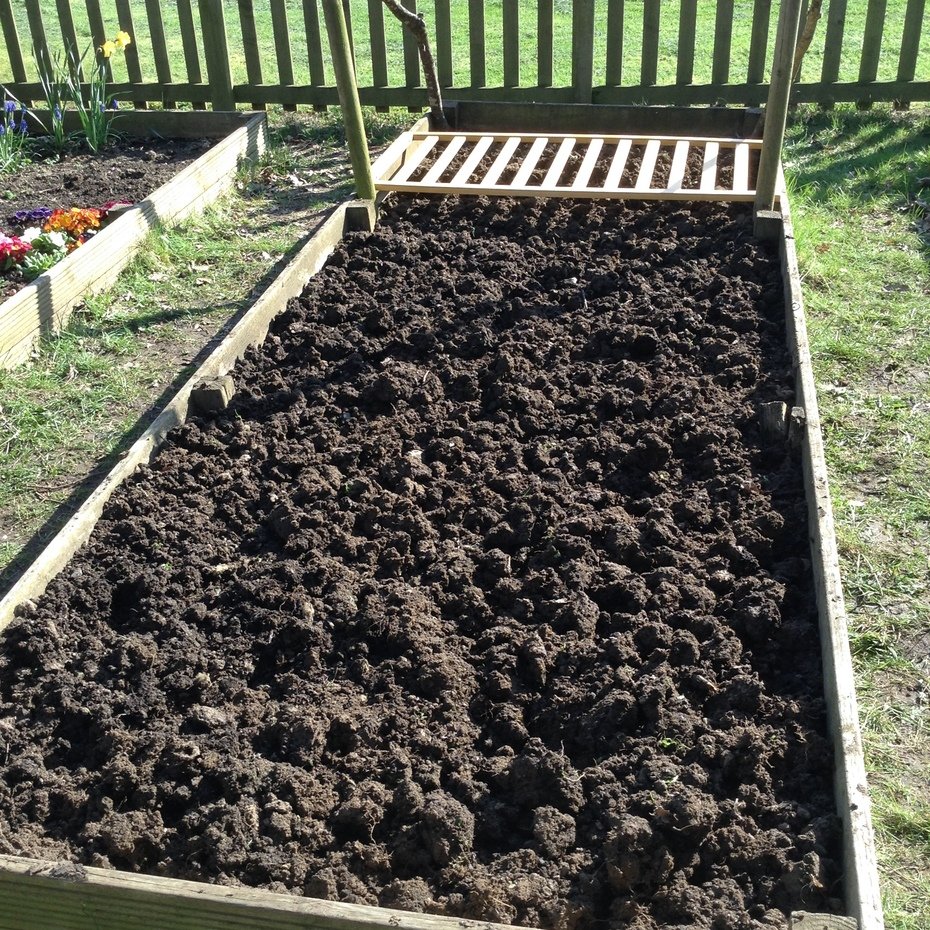 This week we have planted Sweetpeas, Broad Beans and some Large White French Beans.
Cupcake Flowers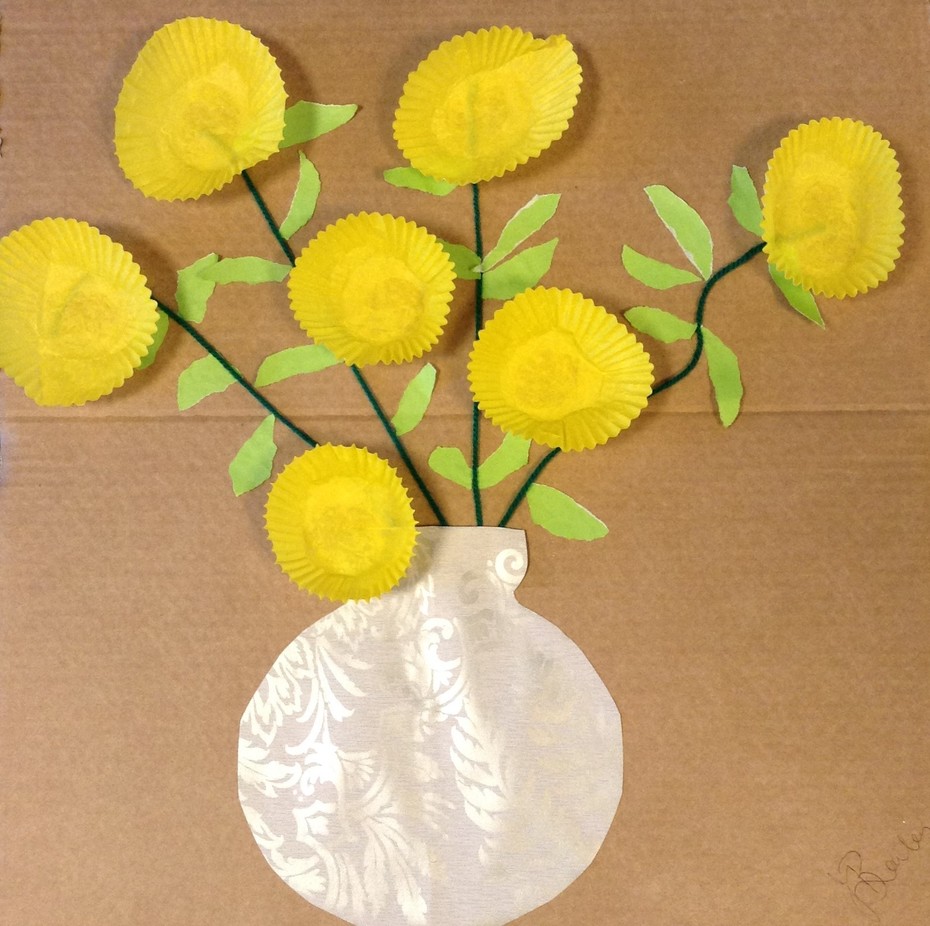 An activity that previously proved successful used again with outstanding results from all!
The photos definitely speak for themselves.
Year 2 Bird Feeders
The last session for the Year 2's and in line with the big bird watch to educate and encourage the children into thinking about wildlife it was all about feeding the birds.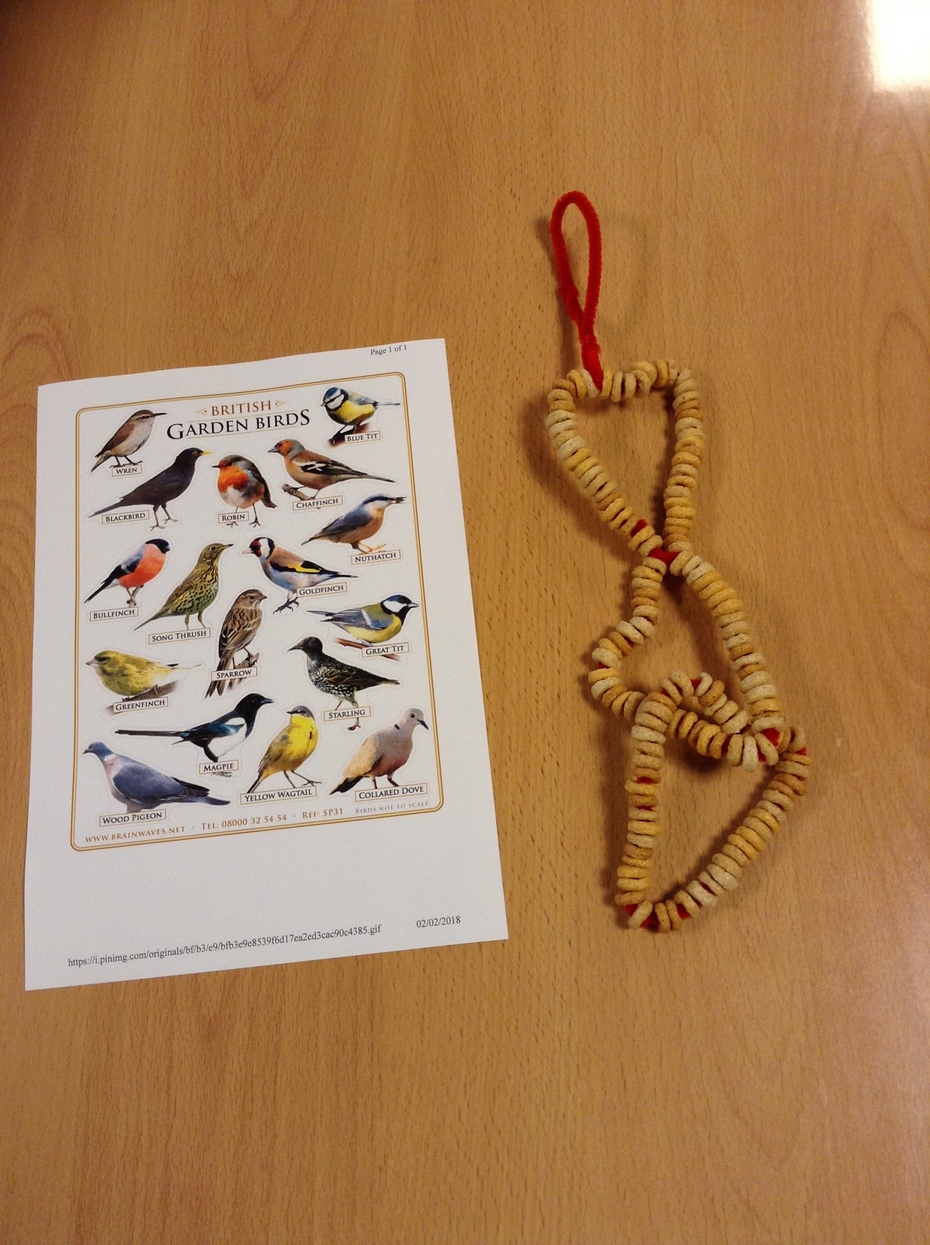 Feeders were made using a number of pipe cleaners threaded with cereal hoops.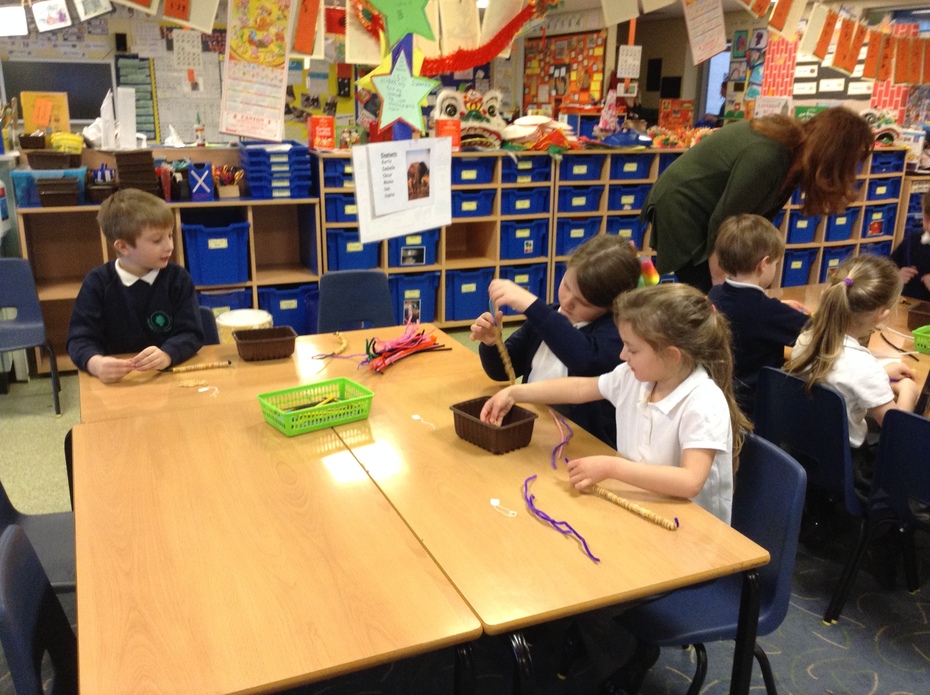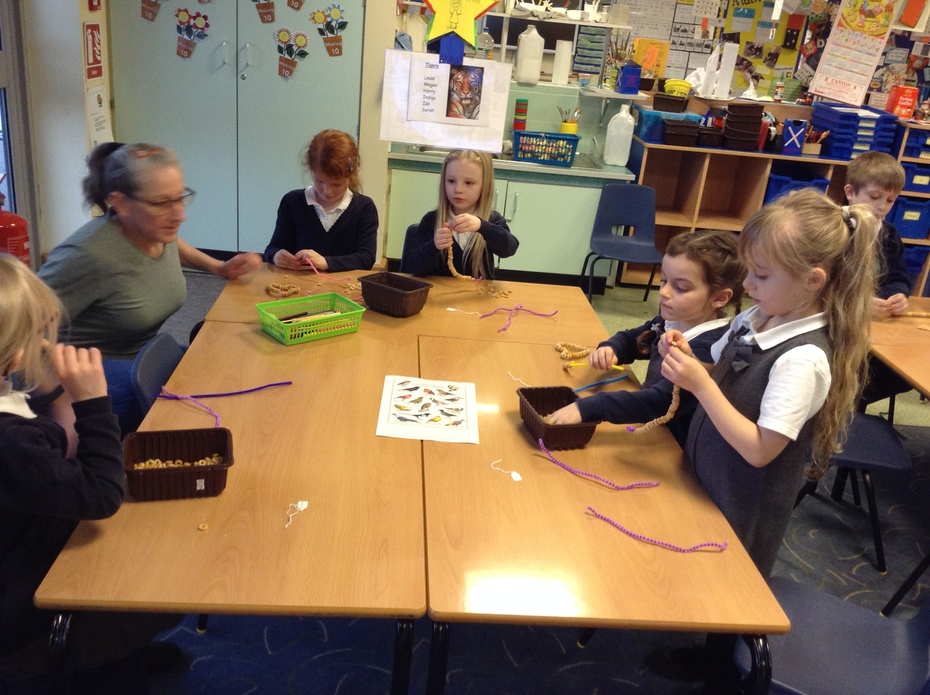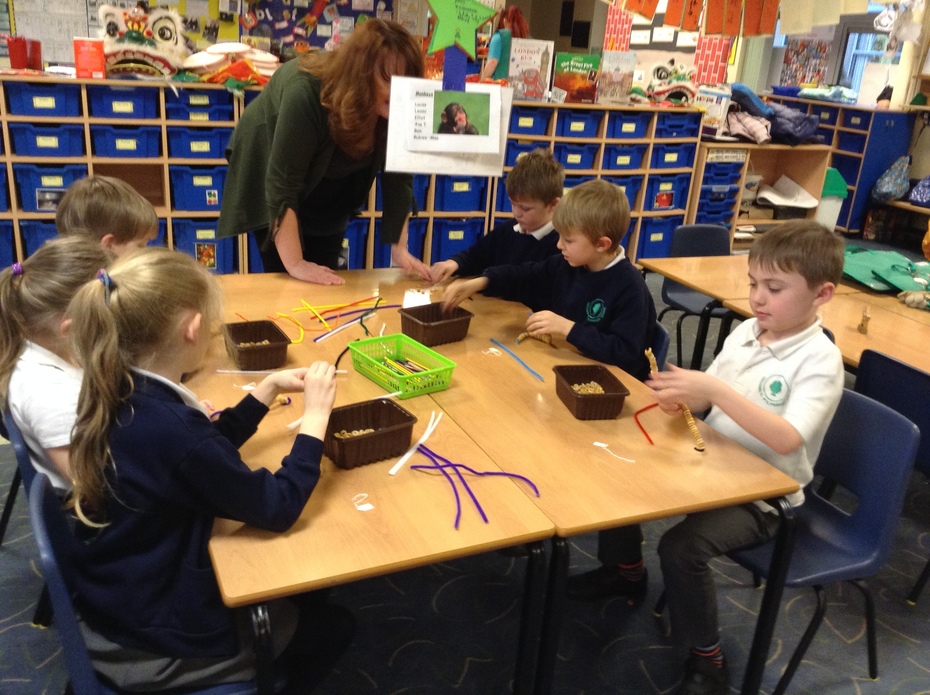 Then they were attached/connected together before shaping into circles or hearts.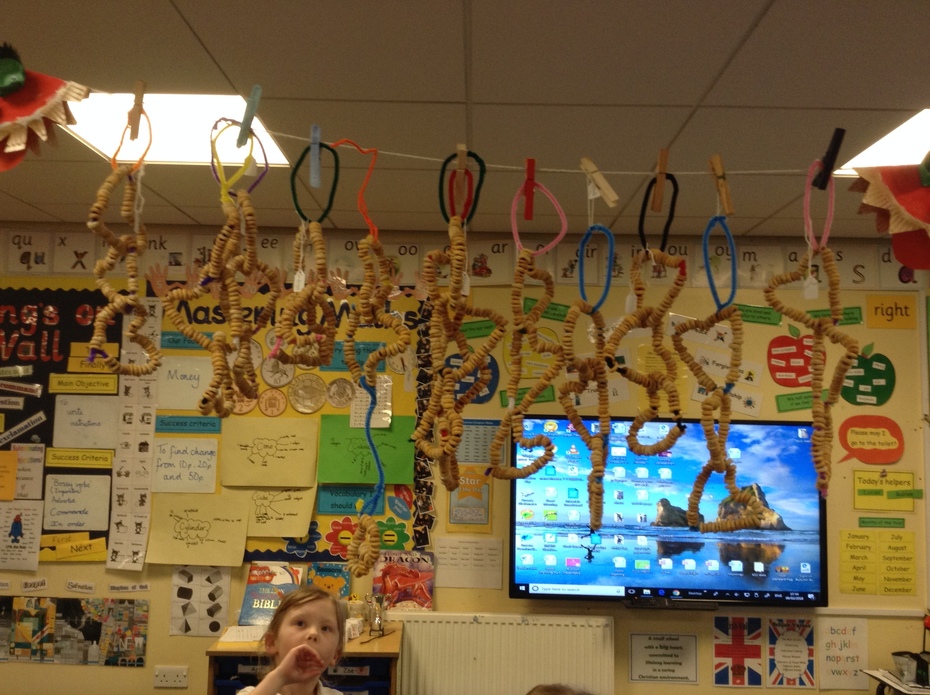 This week activity was all about cutting, tearing, gluing and sticking.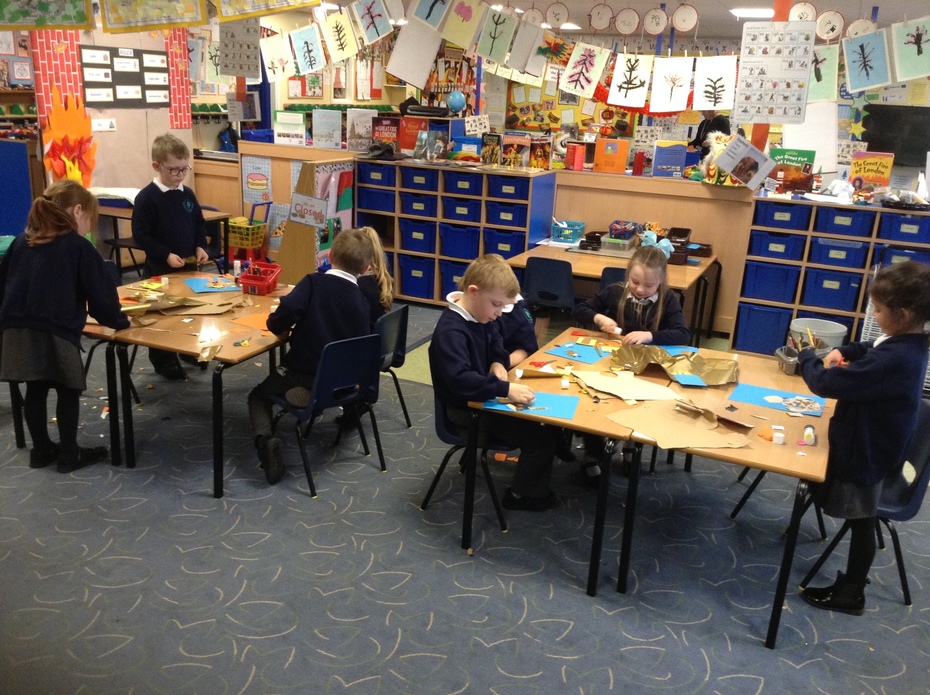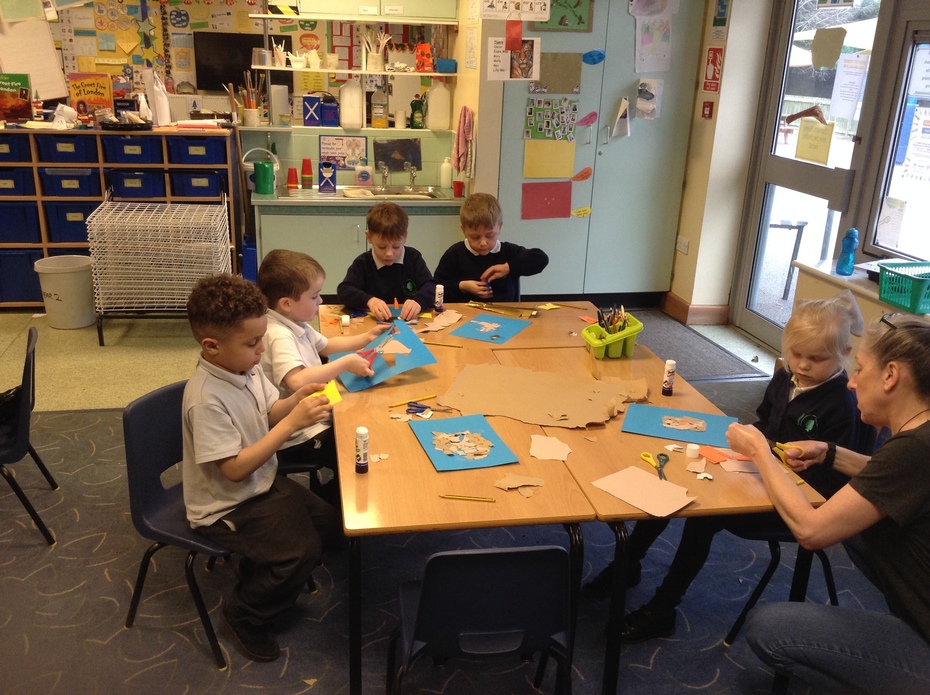 The group were shown an example of what they could achieve then given the resources and encouraged to make their own interpretations.
These are the results which i'm sure you'll agree are all very individual and unique!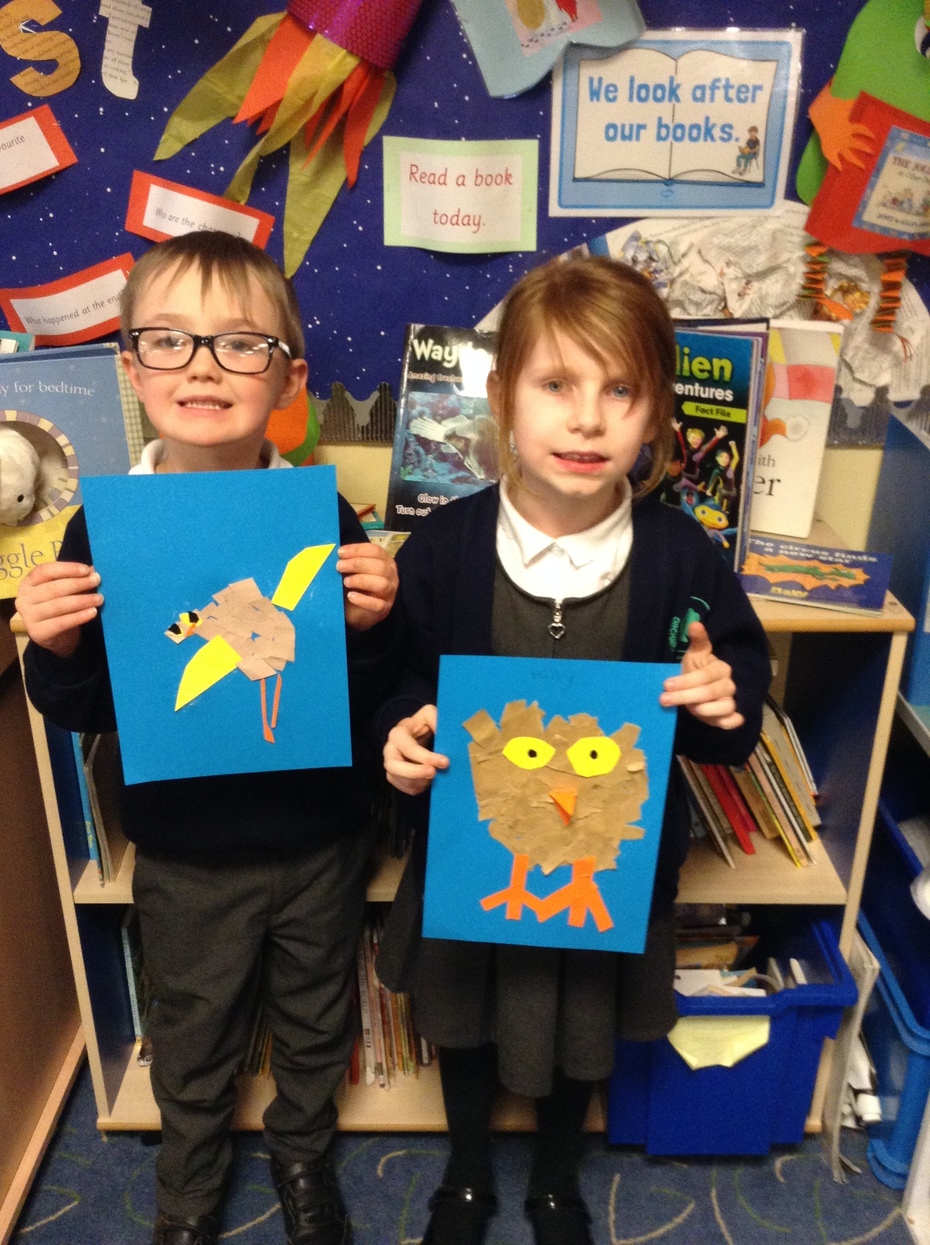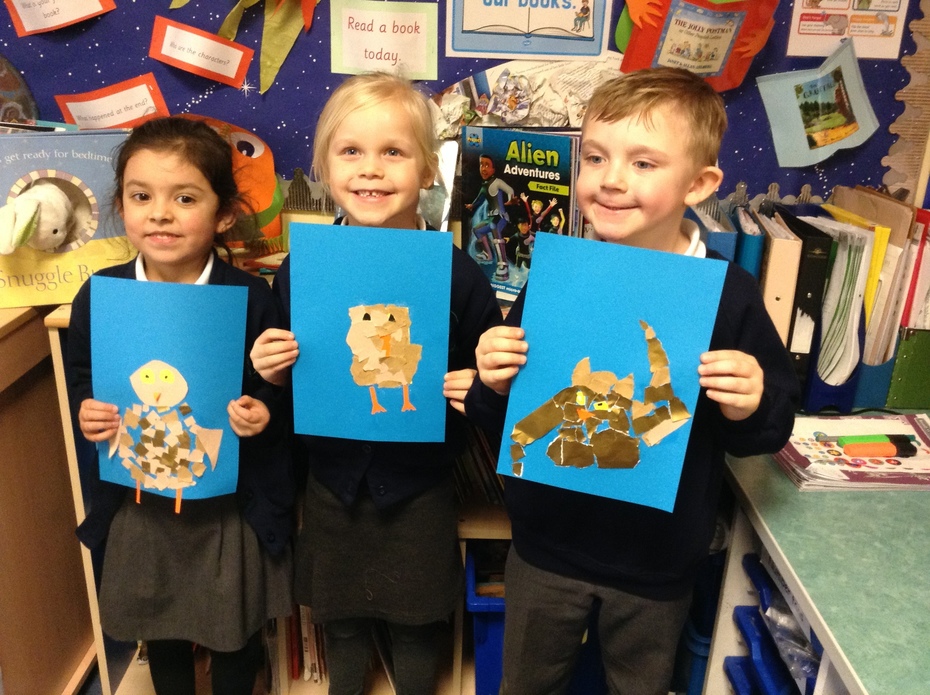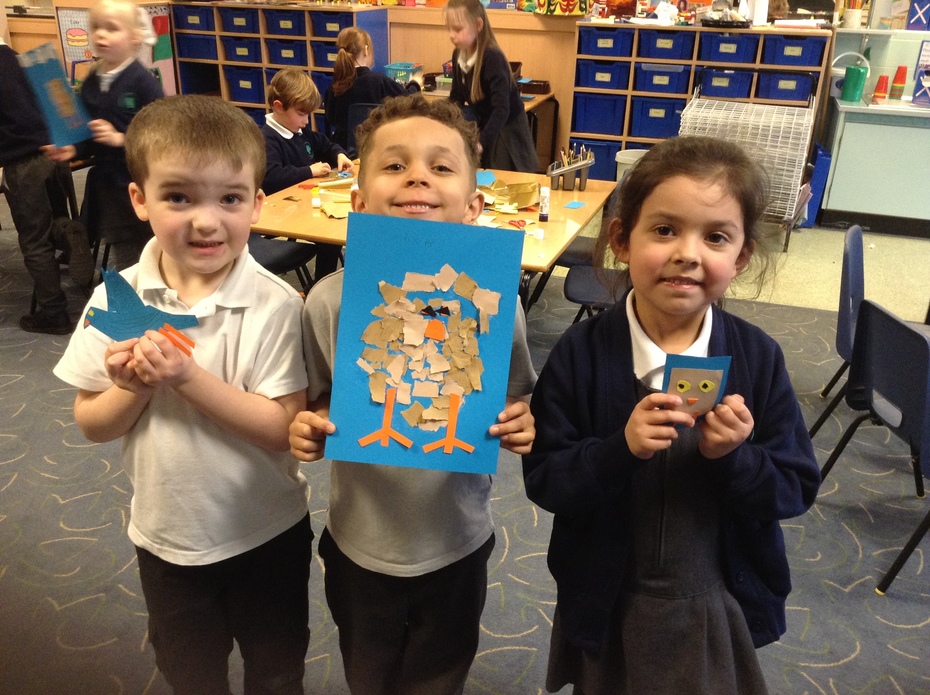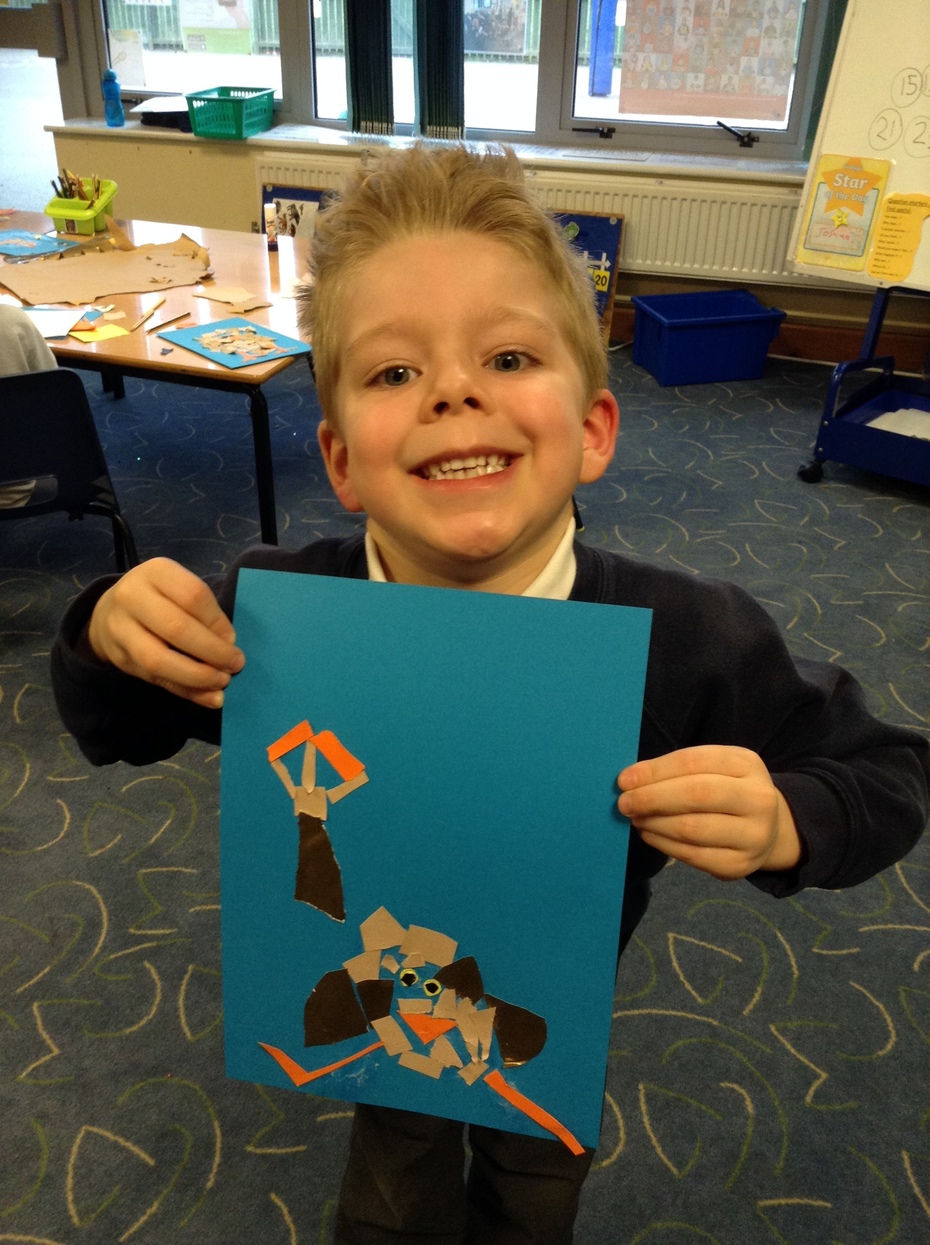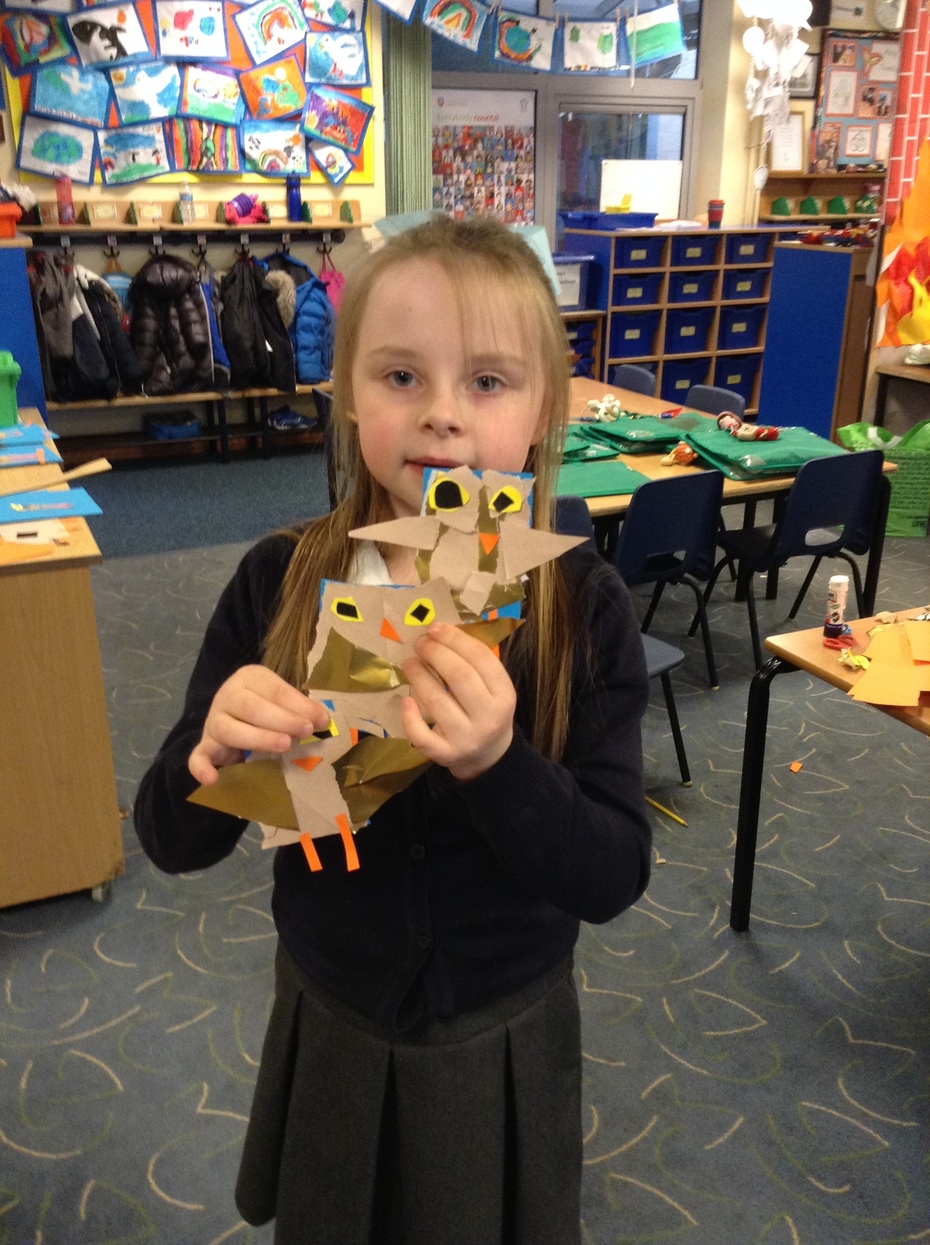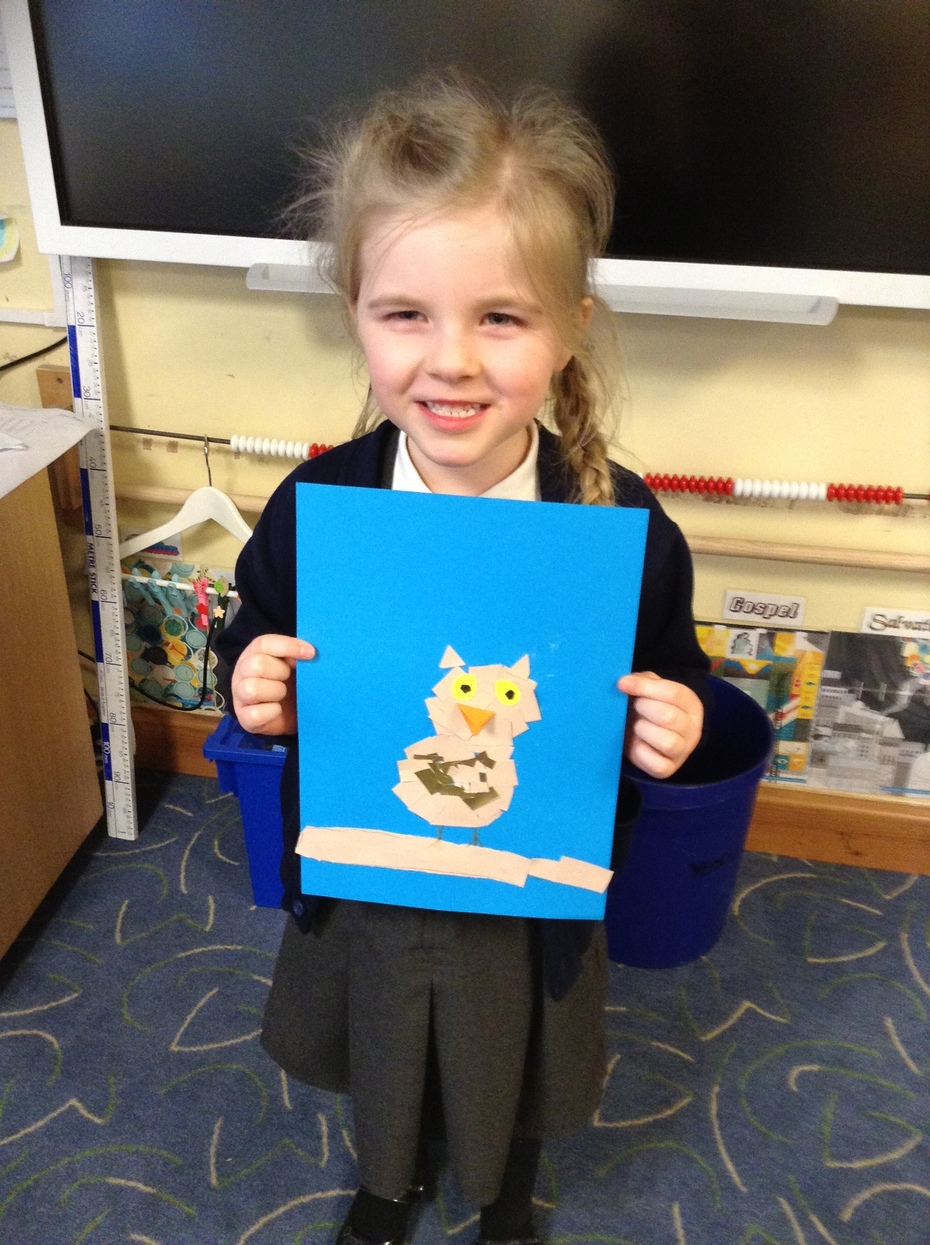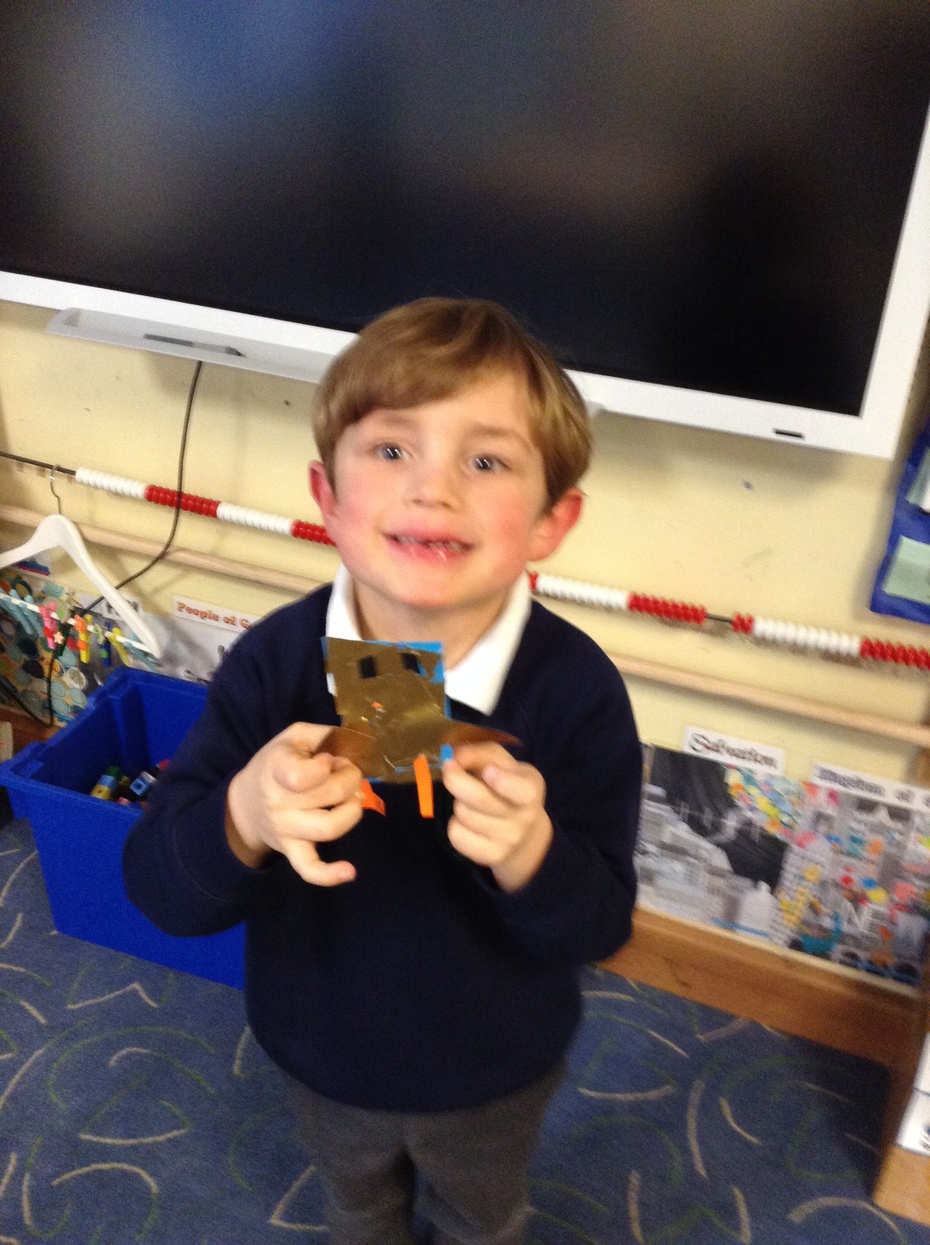 Paper folding, or to give it its technical term, Origami (originating from Japan.)

All the group showed fantastic focus and determination while enjoying this activity.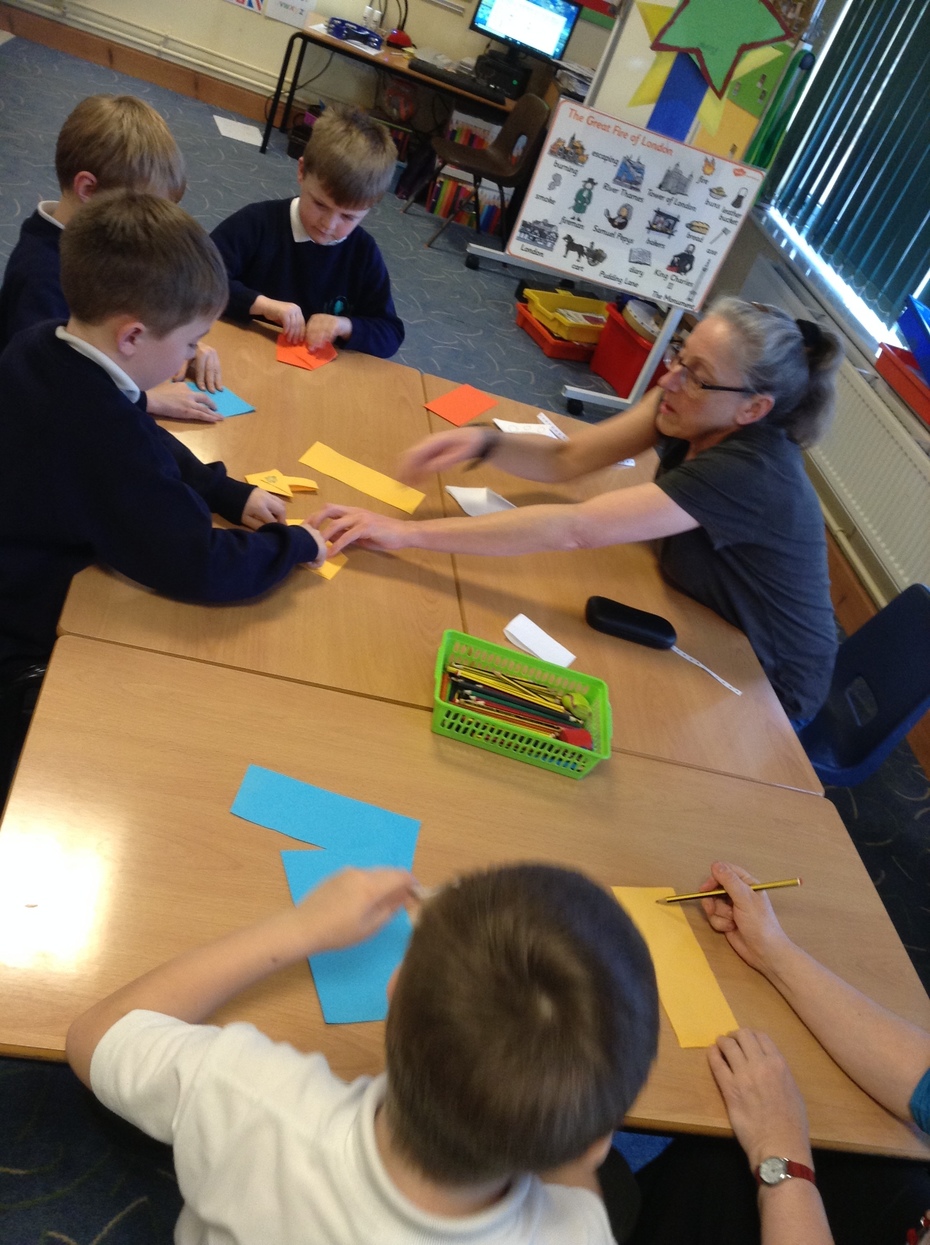 Making a variety of amimals (cats, dogs,foxes) we even had Filbert and his brother!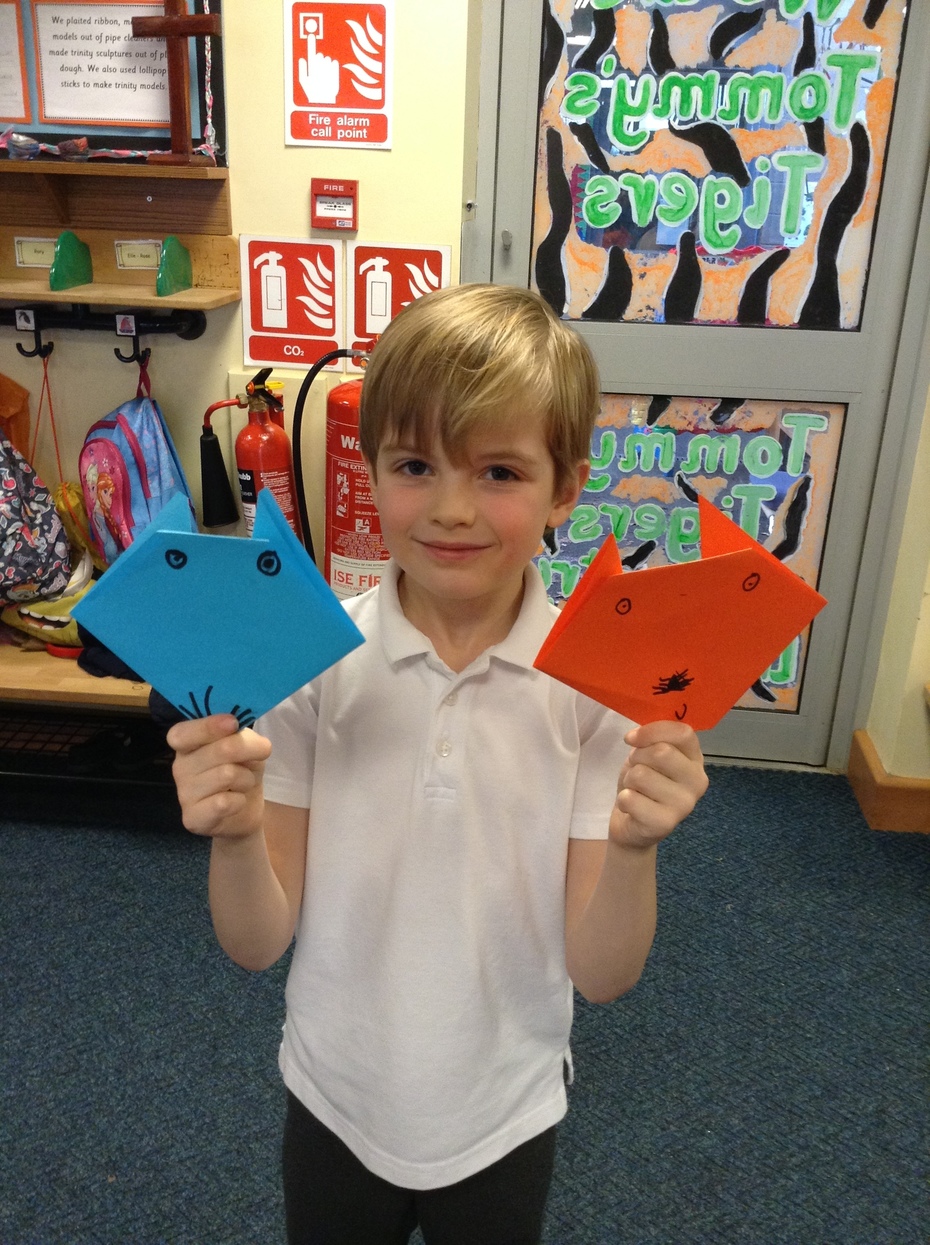 Some decided to make beautiful baskets and carefully cut out petals to make flowers to fill them!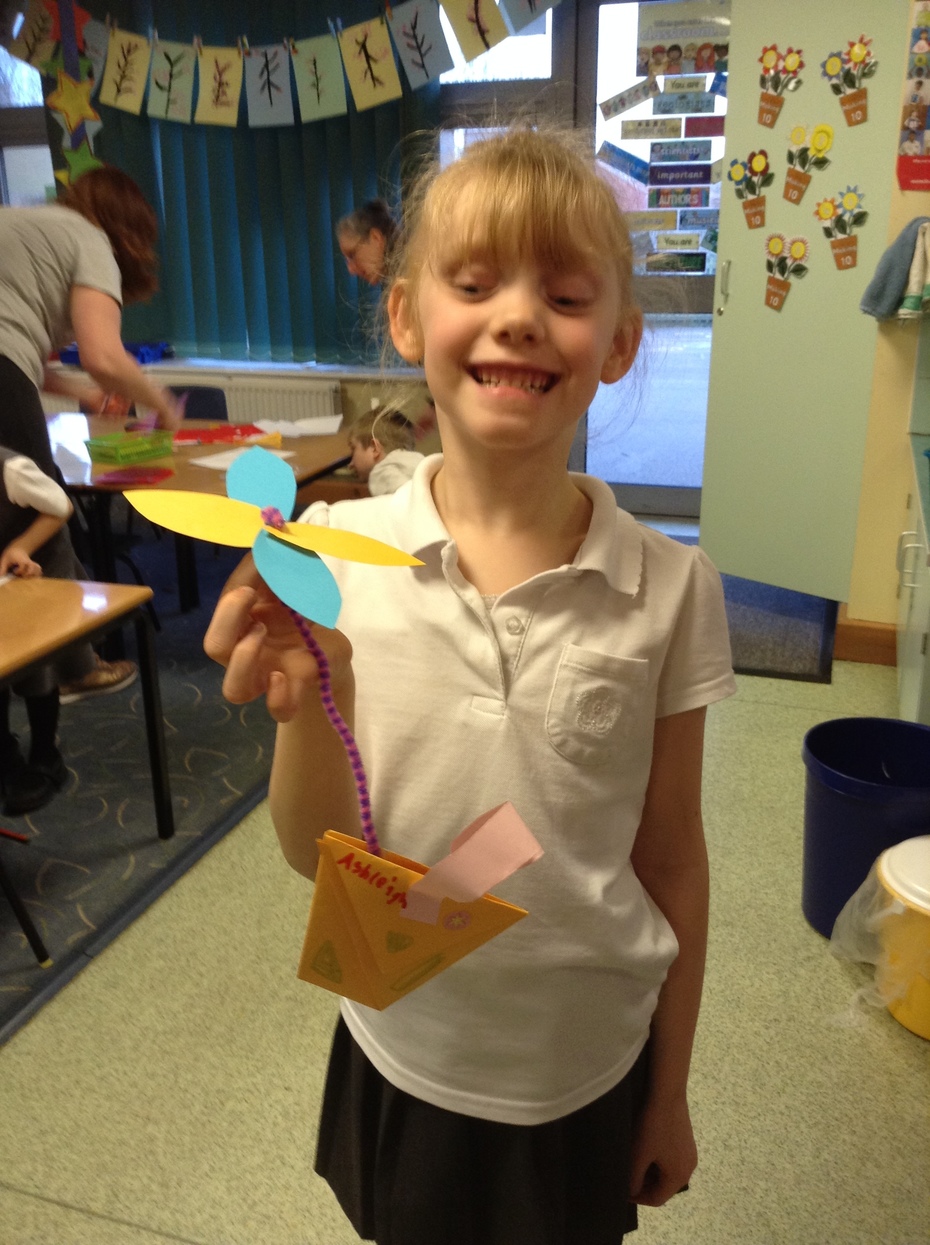 Great to see an increase in the number of Year 2's who want to attend Art Club for this half term!
Week 1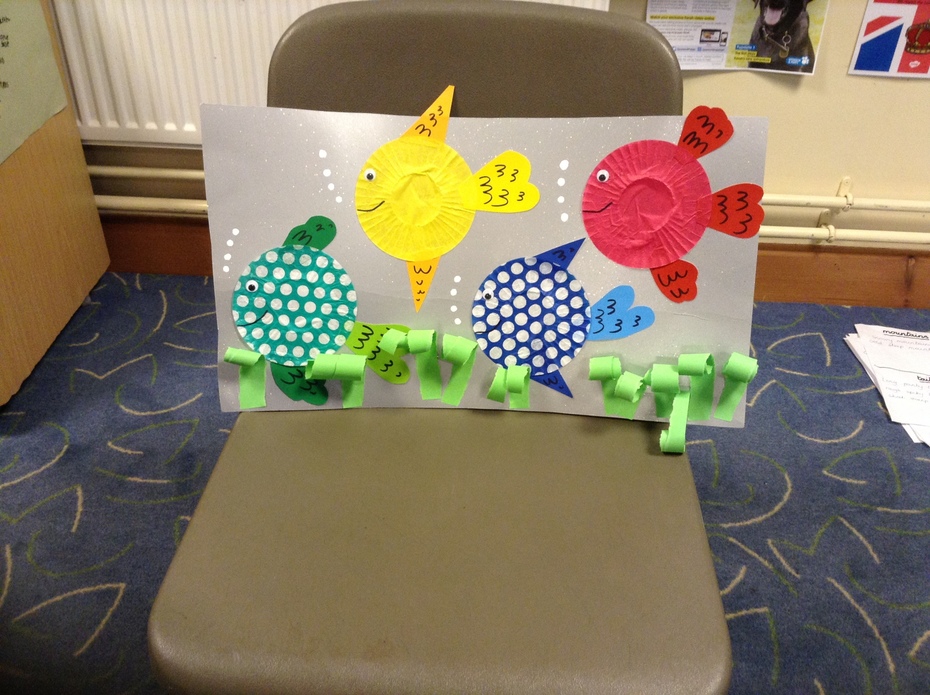 Example of what they could achieve individually.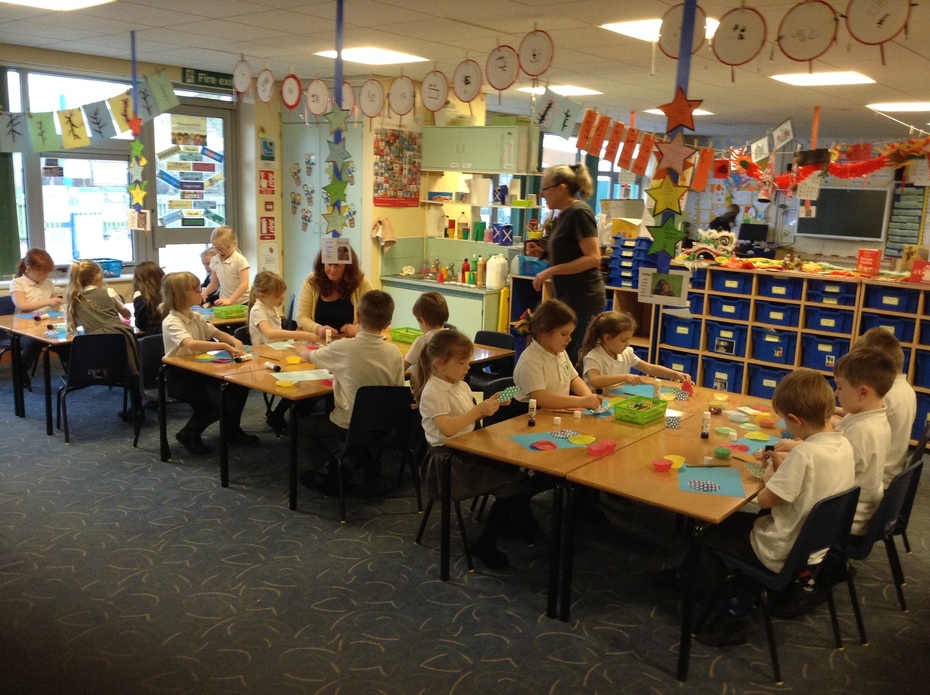 1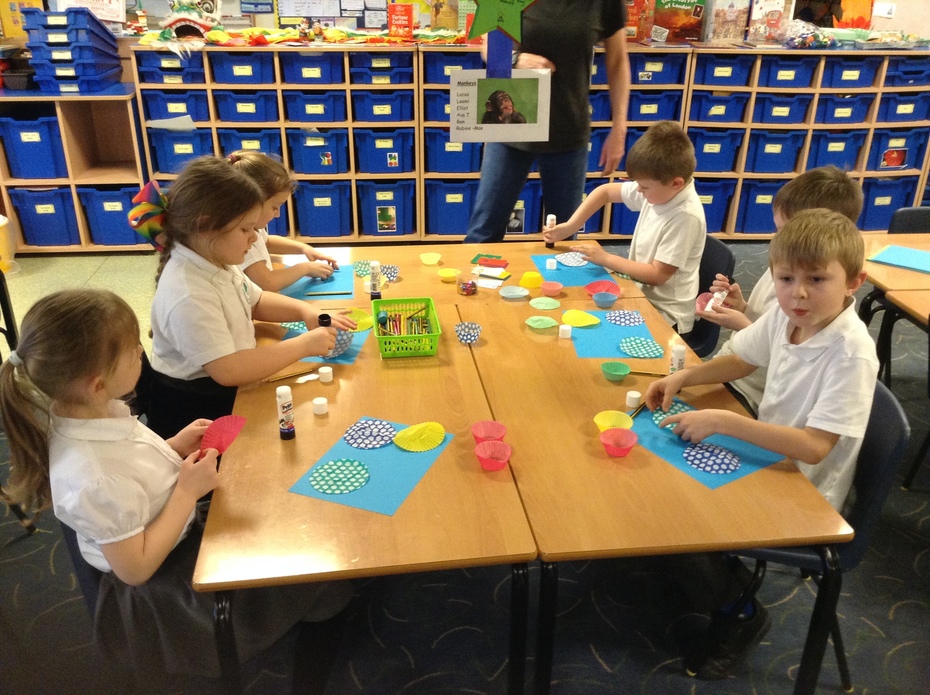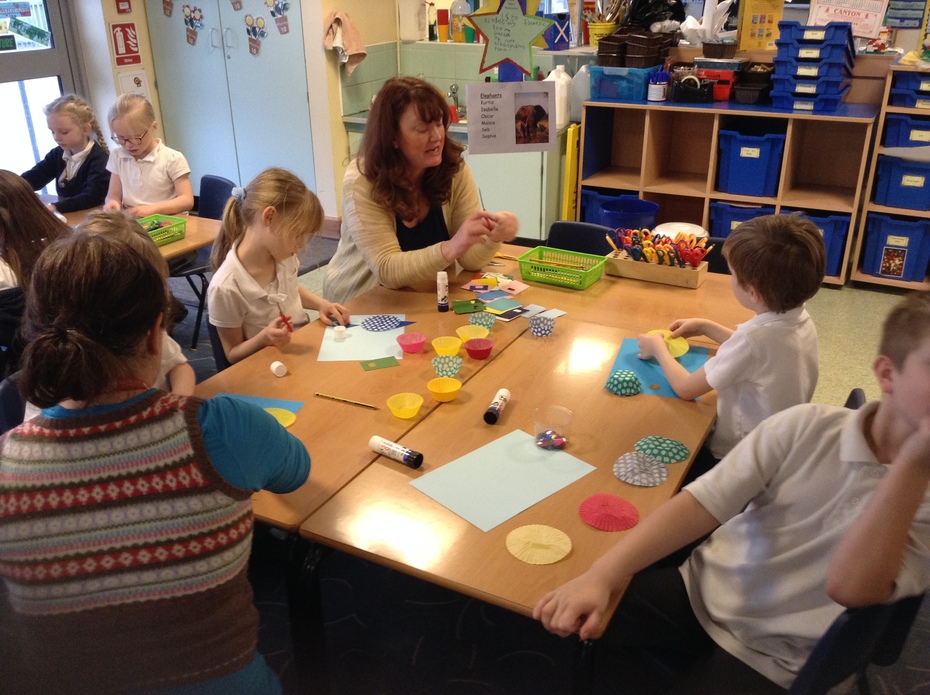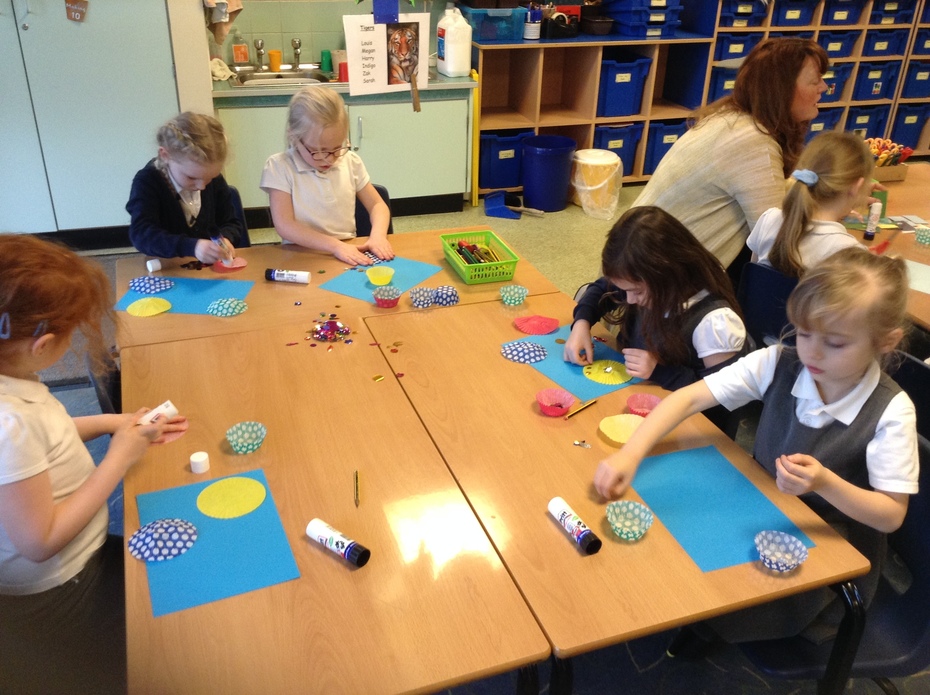 Then the light bulb moment!

The creation of a bright and colourful aquarium!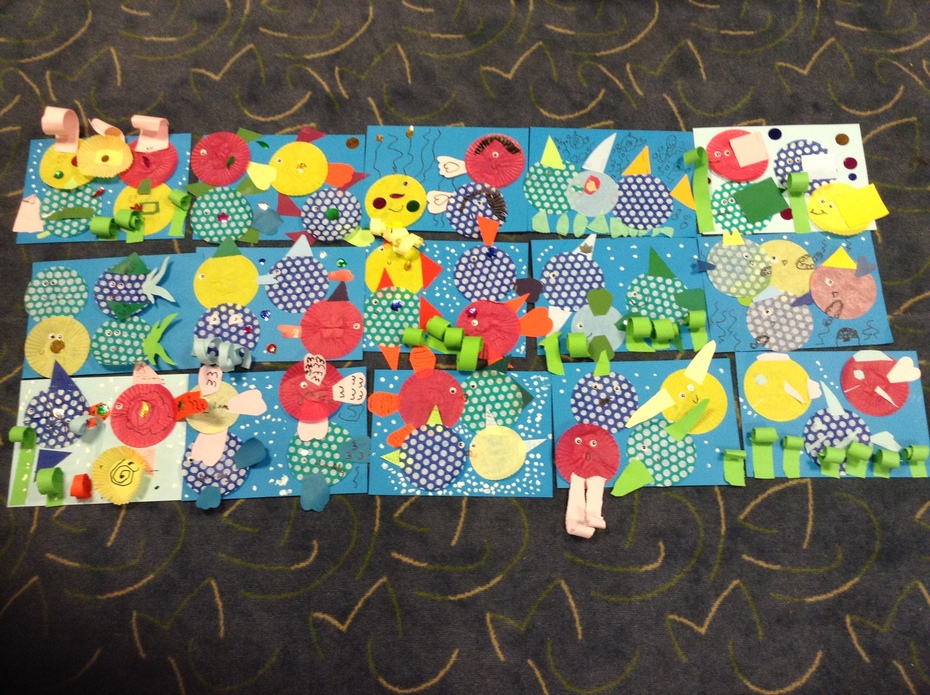 Can you spot your creation within the aquarium?
It was great to see that so many new year 1's wanted to come along and experience Art Club. Hopefully they have all enjoyed the last three weeks of being creative and produced pieces that they are proud of (the photographs certainly are evidence that this is the case!)
It's already very clear that at Orchard we have some talented young artists and we look forward to seeing them return next year.