Reading
Book of the Month - October 2019
If you have read the 'Book of the Month' maybe you could write a book review and have it featured here on our website.... House points are available to those that are published. Any book reviews should be forwarded to the school office with the title Book of the Month.
Congratulations to the winners of the Christmas Reading competition.
Thank you all for entering.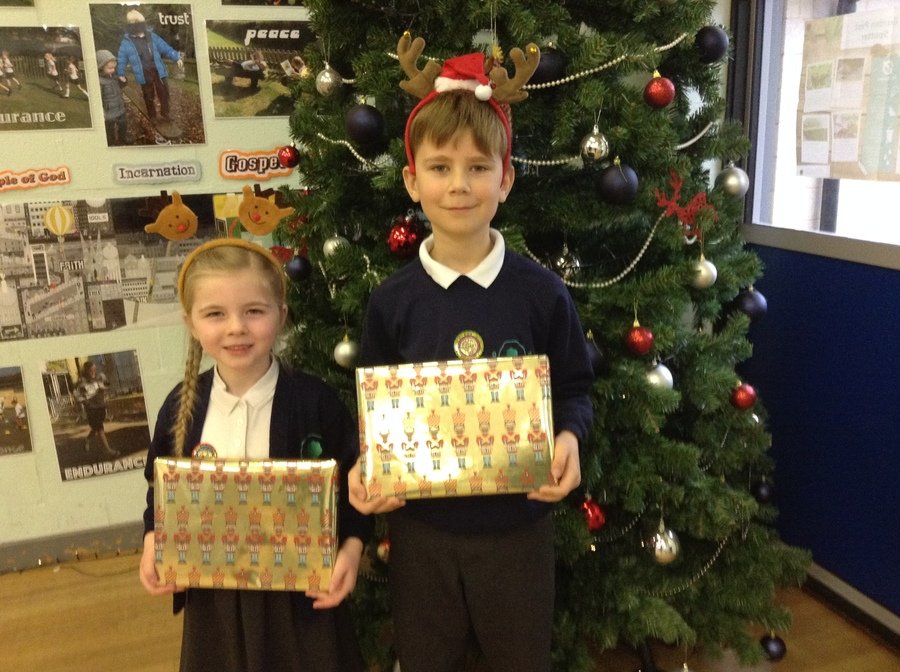 Reading Information for Parents
Your child's reading experience is much more than the reading book which comes home from school. Reading is happening all the time in a classroom and in the school. It is taught in specific reading and English lessons, but children are practising and using their 'reading' constantly across all subjects too.
At Orchard we ask that parents support this work that is done in the classroom as it can make a dramatic difference to a child's achievement within school. Try to read at least 3 x a week with your child. Children who have a signed reading record 3 x in a week receive a reading token, 5 x a week and they receive 2 tokens. These tokens are then collected and 5 are drawn out at the end of each term for those children to receive a book token. At the end of the year there is an additional prize which includes a family cinema ticket or family day out passes.
Top tips for reading with your child at home, including:
Make time to read- even if it is only for ten minutes (Daily is better)

Choose different types of books

Take turns to read

Talk about the book- asking your child questions

Pay attention to the language

Enjoy reading
Learning To Read At Orchard
Children learn to read in different ways and at different ages. The first part of a child's journey towards being a successful reader starts when the child is a baby and is listening to stories and rhymes. This encourages a love of language and stories and develops the child's vocabulary and understanding of language as they start to become familiar with what words mean and what they look like.
A vital first stage of a child's development as a reader is to be able to 'read' pictures and to determine what is happening or to predict what might happen from the pictures in a book. As this skill develops, children become able to use their grammatical skills to listen to words within a sentence and to make sense of what they can hear. This is an important tool for the young reader as it enables them to make sensible guesses at unknown words within a sentence and to continue to read for meaning without being stopped in their tracks.
Teaching Phonics at Orchard
We ensure that all children in our Foundation Stage, year 1 and those in year 2 who have failed the Year 1 phonics are taught phonic skills through Read Write Inc. This develops the child's ability to tackle unknown words within a text by blending the phonemes (sounds) within the word. These phonic skills also enable a child to work out the phonemes they will need to use when they are writing words.
The phonic lessons are structured to ensure that children are first able to identify letters and to say the sound those letters make. Once children are confident with saying the single letter sounds and blending them to create words, they then start to learn the common digraphs (where two letters go together to create a new phoneme such as sh), trigraphs (where three letters create a new phoneme such as igh) and spelling patterns that we use within the English language.
Reading in Years 2-6
Children in Year 2 and Key Stage 2 will continue their reading journey through individual reading, small group guided reading session and as part of daily English lessons
Orchard Reading key aims
At Orchard, the key objectives in our phonic, reading and writing lessons are that children are taught to:.
love books and enjoy listening to stories, poems and rhymes

read and write letter-sound correspondences quickly

decode effortlessly, spell and handwrite easily

comprehend what they read

read with fluency and expression

write confidently using oral rehearsal

work effectively with a partner or within a group to articulate their learning at every step
Please find below the Powerpoint presentation from our Phonics meetings
Top Ten Books for 5 - 8 Year olds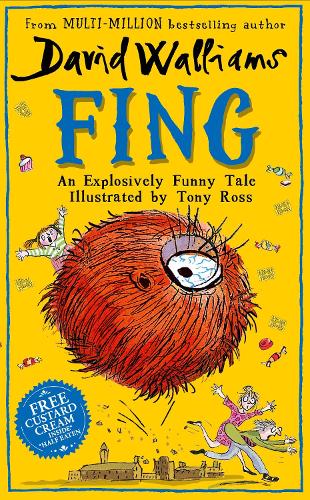 Meet the Meeks!
Myrtle Meek has everything she could possibly want. But everything isn't enough. She wants more, more, more! When Myrtle declares she wants a FING, there's only one problem… What is a FING?
Mr and Mrs Meek will do anything to keep their darling daughter happy, even visit the spooky library vaults to delve into the dusty pages of the mysterious Monsterpedia. Their desperate quest leads to the depths of the jungliest jungle where the rarest creatures can be found. But will they ever find a FING?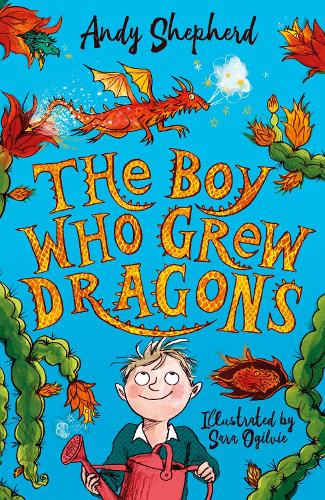 The Boy who grew Dragons - Andy Shepherd
When Tomas discovers a strange old tree at the bottom of his grandad's garden, he doesn't think much of it. But he takes the funny fruit from the tree back into the house - and gets the shock and delight of his life when a tiny dragon hatches!
The tree is a dragonfruit tree, and Tomas has got his very own dragon, Flicker.
Tomas soon finds out that life with Flicker is great fun, but also very ... unpredictable. Yes, dragons are wonderful, but they also set fire to your toothbrush and leave your pants hanging from the TV aerial.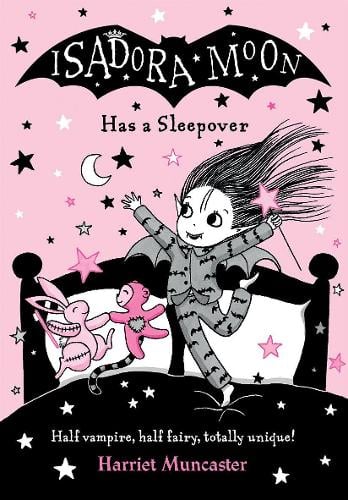 Isadora Moon has a sleepover - Harriet Muncaster
Isadora Moon is special because she's different. Her mum is a fairy and her dad is a vampire and she's a bit of both. When Isadora is invited to stay at her friend Zoe's house she's so excited - she hasn't been to a sleepover before! There will be midnight feasts, and staying up all night, it's going to be so much fun! And while she's there, Isadora and Zoe are going to work on their cake for a baking competition at school. But will they be able to resist adding a sprinkling of magic to their creation...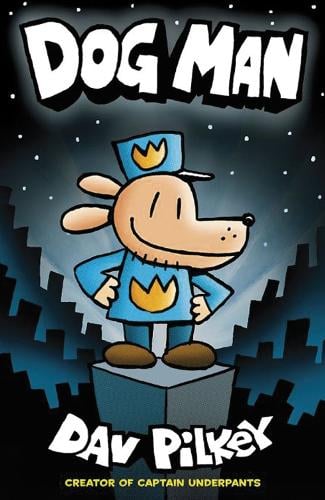 George and Harold (the co-stars of the enormously popular
Captain Underpants
series) are in big trouble again!
Their mean principal, Mr Krupp, has had it with their comic books. But the boys aren't giving up, and they decide to create an all-new epic novel about a subject they've never tackled before!
Dr Dilbert Dinkle started his career as an ordinary, everyday evil genius/inventor/bank robber. But when he awakens one day transformed into a walking, talking puddle of pee, he vows to destroy every toilet in town.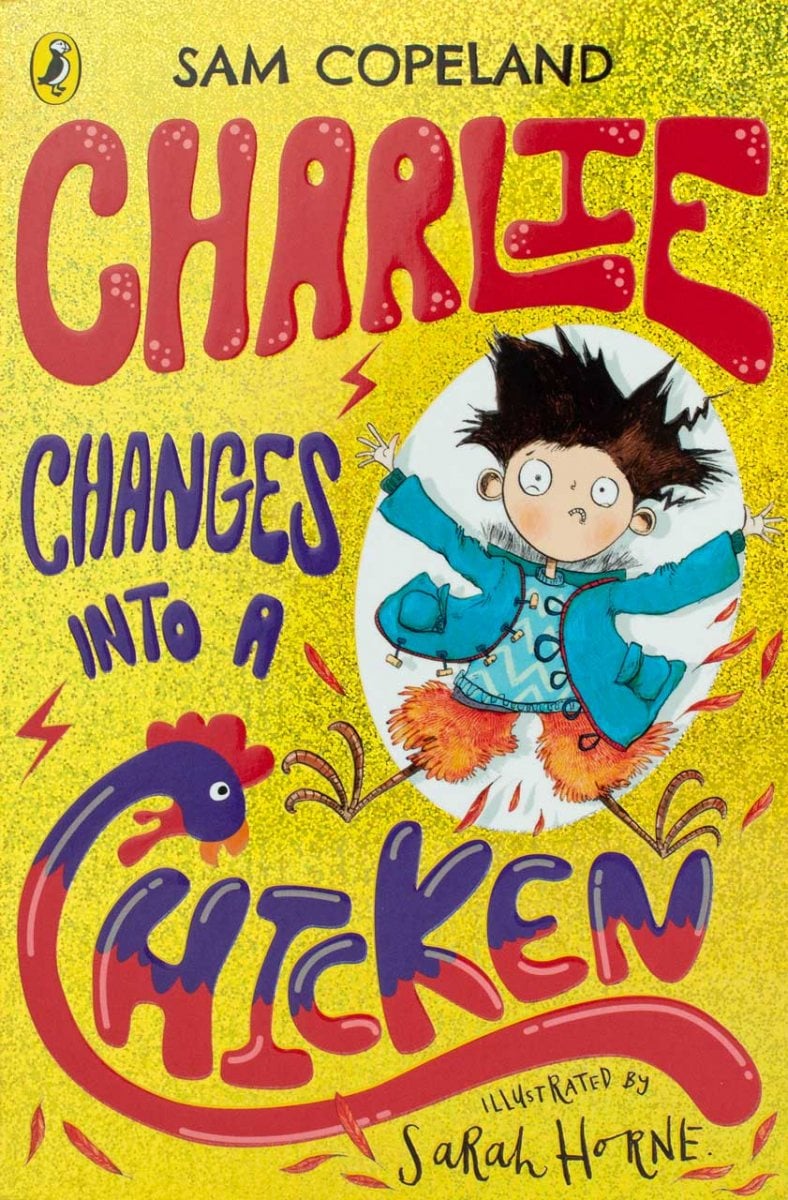 Charlie changes in a chicken - Sam Copeland
Charlie McGuffin tries to be an optimist, but in reality he's a bit of a worrier.
Some of the things Charlie is worried about:
His brother (who is in hospital)
Their very panicked parents
Unwanted attention from the school bully
The fact that he's started turning into animals!
Even though every kid wants a superhero power, Charlie isn't keen on turning into a pigeon in the middle of the school play.
But what happens if he does? Will he get sent away for Science to deal with? Will his parents crack under the extra stress?
With the help of his three best friends, Charlie needs to find a way of dealing with his crazy new power - and fast!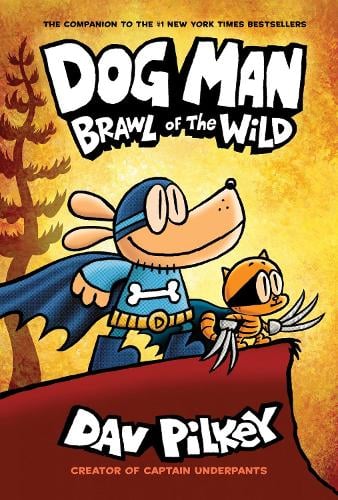 Dog Man Brawl of the Wild - Dav Pilkey
Howl with laughter with the SIXTH book in the hilarious full-colour, illustrated series, Dog Man, from the creator of Captain Underpants! Is Dog Man bad to the bone? The heroic hound is sent to the pound for a crime he didn't commit! While his pals work to prove his innocence, Dog Man struggles to find his place among dogs and people. Being a part of both worlds, will he ever fully fit in with one? Dav Pilkey's wildly popular Dog Man series appeals to readers of all ages and explores universally positive themes, including empathy, kindness, persistence, and the importance of being true to one's self.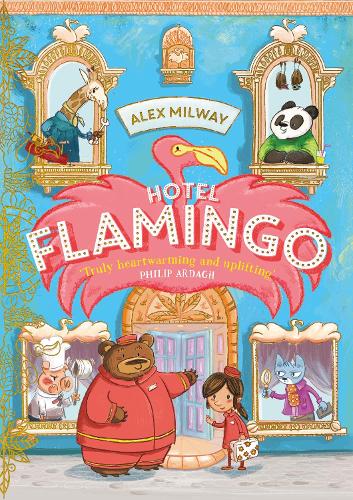 Hotel Flaming - Alex Milway
An enchanting new series for fans of OTTOLINE, CLAUDE and VIOLET AND THE PEARL OF THE ORIENT 'Truly heartwarming and uplifting. I'd love to book a room there myself' Philip Ardagh 'Hotel Flamingo is bursting with charm, friendship and fabulous characters!' Laura Ellen Anderson 'Five stars for Hotel Flamingo!' Harriet Whitehorn 'A delightfully sunny new series' Polly Faber 'Crammed full of characterful animal illustrations with accents of zinging pink, this flamboyant early chapter book is a splendid, unpreachy testament to the power of hard work' Guardian When young Anna inherits a dilapidated once-grand hotel from her Great Aunt Mathilde, she's determined to restore it to its former glory. But this is no ordinary hotel - all of her staff and guests are animals! Anna soon rises to the challenge. Whether it's a flamingo, a penguin or a hippo knocking at the door, Anna is ready to welcome them all - with the help of her trusty sidekicks T Bear the doorman, Squeak the friendly elevator mouse, and Lemmy the lemur receptionist ... As she soon finds out, though, running an animal hotel is no easy task. Can Anna make Hotel Flamingo a success once more?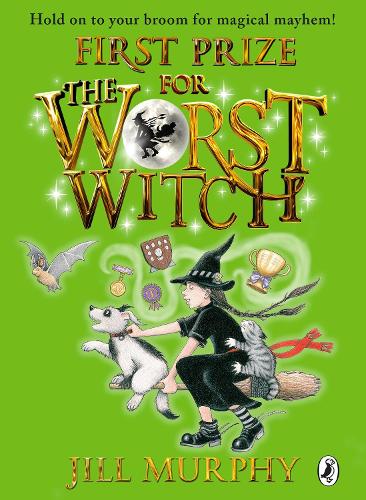 First Prize for The Worst Witch - Jill Murphy
I am a hopeless case - everything I do always does go wrong in the end.
Mildred Hubble may be the worst witch at Miss Cackle's Academy for Witches, but she's the best friend you'll ever have.
Summer term has started at Miss Cackle's Academy, and somehow the disaster-prone Mildred has made it to Year Four.
Even though everyone knows her as the Worst Witch in the School, she's secretly set her sights on winning the school's highest honour.
Yes, Mildred wants to be Head Girl!
Can she stay out of trouble and prove to everyone that even the worst witch can turn her fortunes around? Not if her arch-enemy Ethel Hallow has anything to do with it...
The Worst Witch - Jill Murphy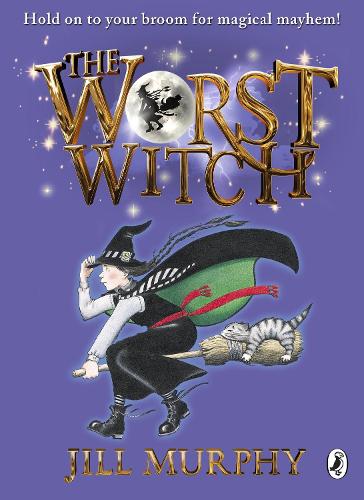 Hold on to your broomstick for magical mayhem!
Mildred Hubble is a trainee at Miss Cackle's Academy for Witches, but she's making an awful mess of it. She keeps getting her spells wrong and crashing her broomstick. And when she turns Ethel, the teacher's pet into her worst enemy, chaos ensues...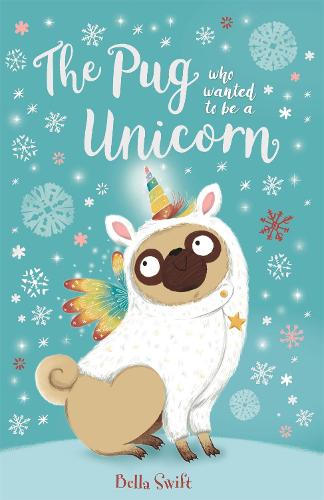 The Pug who wanted to a Unicorn - Bella Swift
When she's abandoned just before Christmas, Peggy the pug puppy is taken in by a foster family with a unicorn-mad little girl named Chloe. Her older brother, Finn, doesn't little dogs. And Chloe wants a unicorn for Christmas, not a puppy. Believing that anything is possible, Peggy decides that she will somehow turn into a unicorn to make her new friends happy. All she needs is a long silky mane, a glowing horn, and the ability to do magic! Easy-peasy, right?
But all of Peggy's attempts to turn into a unicorn go hilariously wrong. From knocking over the Christmas tree to getting lost in the snow and accidentally stealing the show at the nativity play, Peggy remains a pug. How will she ever find a forever home if she can't change who she is
Top ten books for 9 -12 Year olds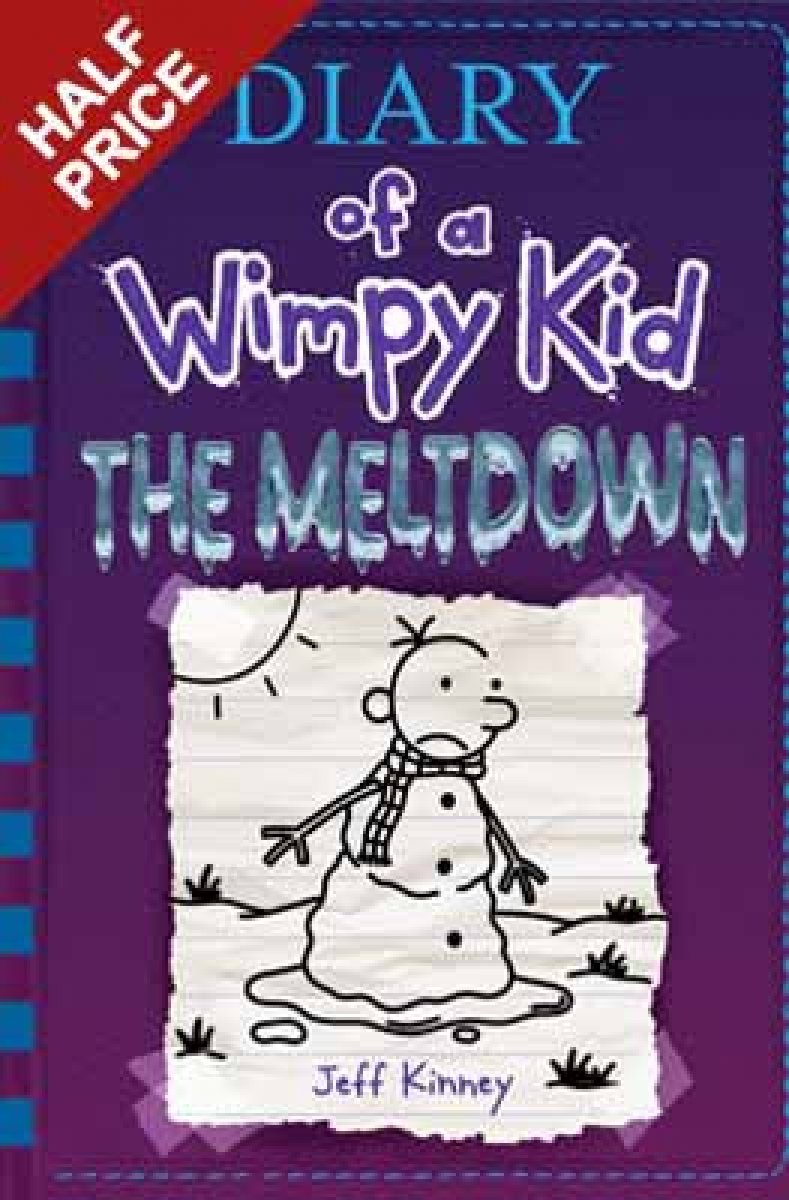 Diary of a Wimpey Kid - The Meltdown by Jeff Kinney
Hold on to your hats, Wimpy Kid fans, because the 13th book in the phenomenal, bestselling Diary of a Wimpy Kid series is coming, and it's going to be a (super-wintry) blast.
When a sudden cold snap closes Greg Heffley's middle school, the neighbourhood becomes a battleground.
As everyone takes sides, alliances are formed, betrayals emerge and it turns out that their winter wonderland might just be about to turn into a full-blown winter war. The ice forts are built, the snowballs are ready, let the battle commence!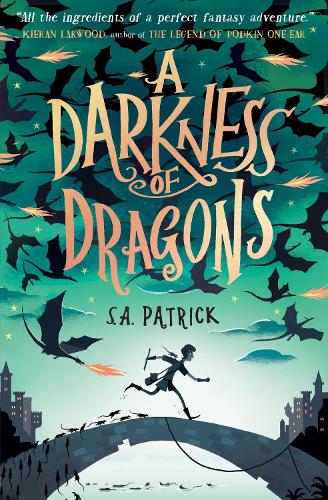 A Darkness of Dragons - S A Patrick
Ten years on after the dreaded Piper of Hamelyn incident, young Piper Patch Brightwater finds himself on the run from a prison sentence for innocently playing a forbidden spell.
Accompanied by Wren, a girl cursed to live as a rat, and Barver, the fire-breathing dracogriff, the fleeing Patch suddenly finds himself pitched against the malevolence of the Piper himself.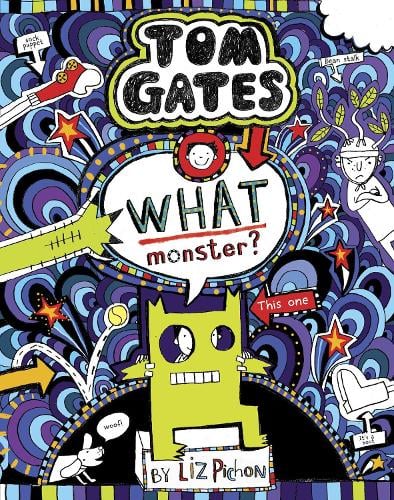 Tom Gates What Monster? by Liz Pichon
This book contains: - MONSTERS - MYSTERY - A MUSIC FESTIVAL - MISSING stuff - ME and Marcus (Not necessarily in THAT order). AND a very strict supply teacher - but don't let that put you off!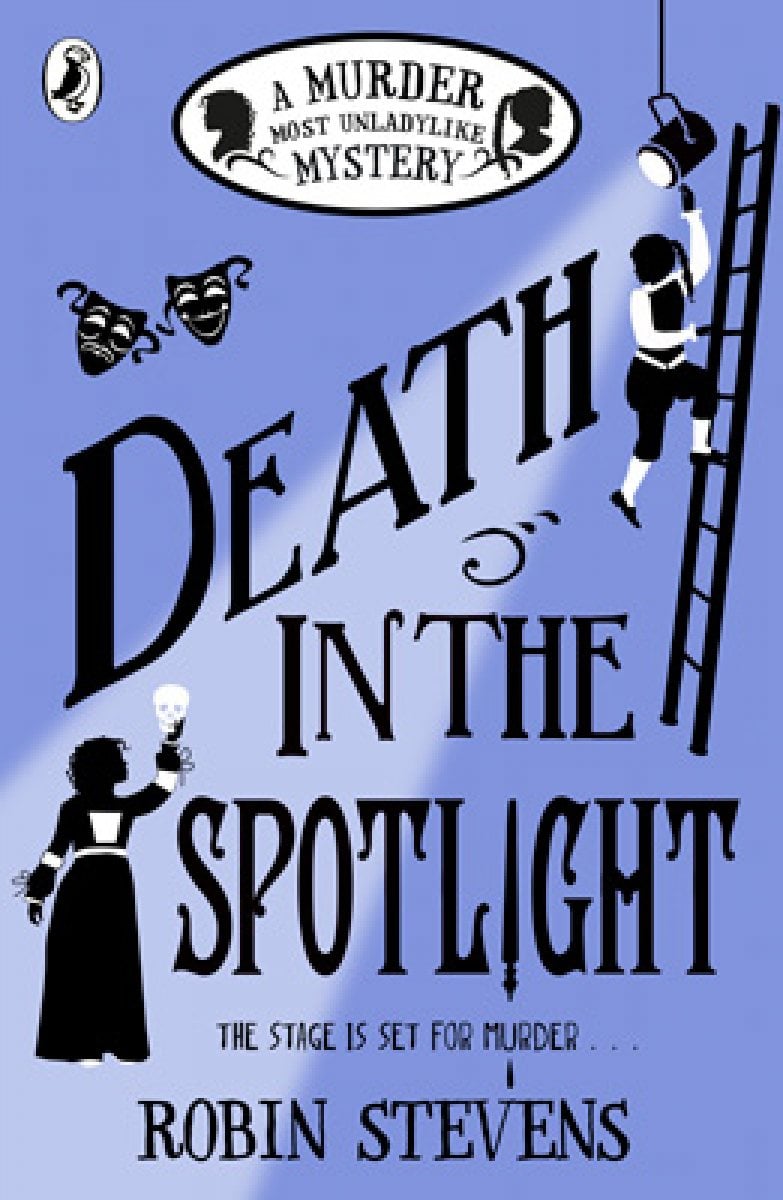 Death in the Spotlight by Robin Stevens
Someone will take their final bow...
Fresh from their adventure in Hong Kong, Hazel Wong and Daisy Wells are off to the Rue Theatre in London to face an entirely new challenge: acting. But danger has a nasty habit of catching up with the Detective Society, and it soon becomes clear that there is trouble afoot at the Rue.
Jealousy, threats and horrible pranks quickly spiral out of control – and then a body is found. Now Hazel and Daisy must take centre stage and solve the crime... before the murderer strikes again.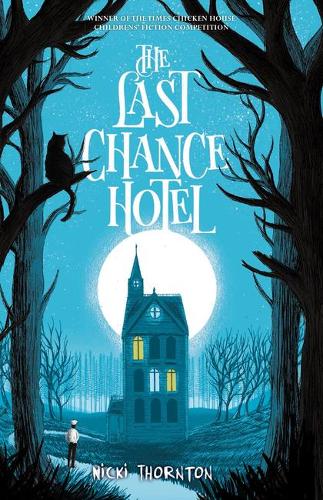 The Last Chance Hotel by Nicki Thornton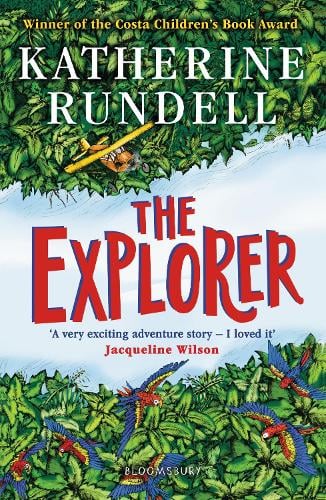 The Explorer - Katherine Rundell
Like a man-made magic wish the airplane began to rise.

The boy sitting in the cockpit gripped his seat and held his breath as the plane roared and climbed into the arms of the sky.
From his seat in the tiny aeroplane, Fred watches as the mysteries of the Amazon jungle pass by below him.
He has always dreamed of becoming an explorer, of making history and of reading his name amongst the lists of great discoveries. If only he could land and look about him.
As the plane crashes into the canopy, Fred is suddenly left without a choice.
He and the three other children may be alive, but the jungle is a vast, untamed place. With no hope of rescue, the chance of getting home feels impossibly small. Except, it seems, someone has been there before them...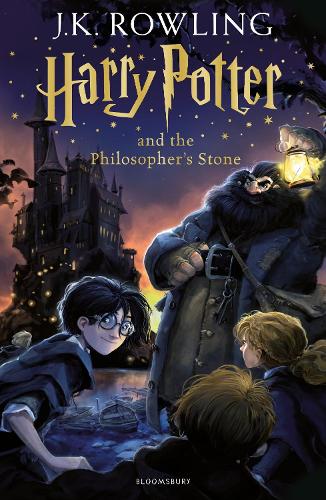 Harry Potter and the Philosophers Stone by J K Rowling
Life isn't much fun at number four Privet Drive, at least not for Harry Potter, living under the stairs in a cupboard full of spiders, but all of that is about to change. On the eve of Harry's eleventh birthday the letters start arriving; letters written in emerald green ink on yellowing parchment with an unmistakable letter H on purple wax seals. Because Harry Potter is no ordinary boy, he is the boy who lived, the wizard whose name everyone in the magical world knows and he has a place at Hogwarts School of Witchcraft and Wizardry. An incredible adventure is about to begin and life for Harry Potter will never be the same again.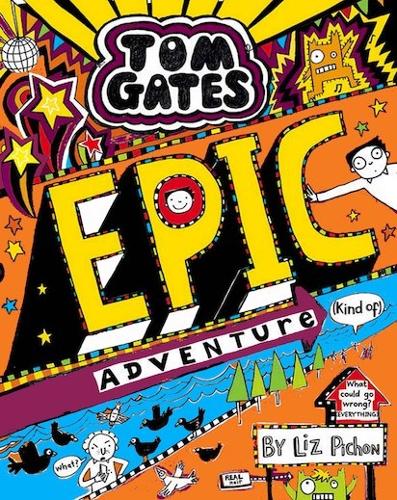 Tom Gates Epic Adventure by Liz Pichon
The brand new hilarious and fully-illustrated installment of the bestselling Tom Gates series! Having two sets of grandparents is turning out to be very good for me. The Wrinklies are keen on giving presents AND they're planning a family outing which is going to be EPIC! Even Delia wants to come. (I can always ignore her.)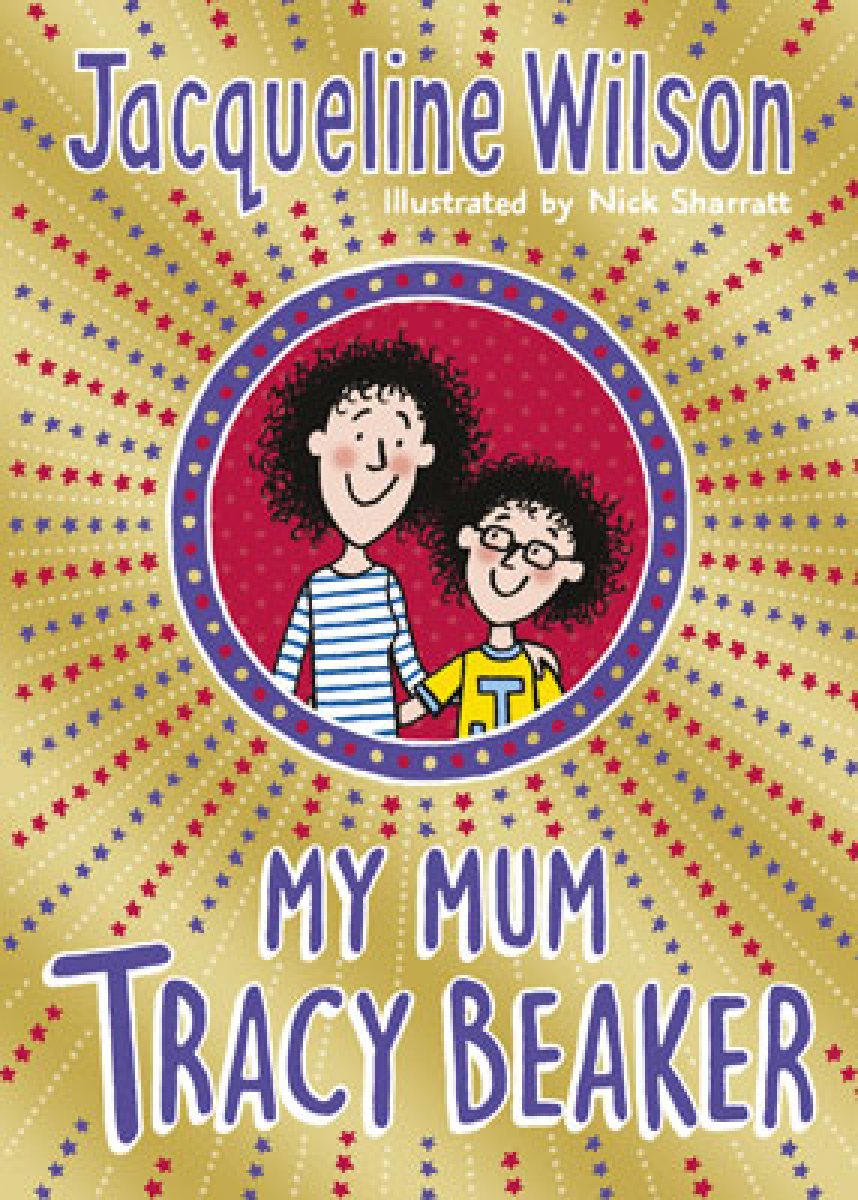 My Mum Tracy Beaker by Jacqueline Wilson
Have you ever wondered what happened to Tracy Beaker?
She's a mum now - and it's her daughter Jess who's telling the story. Jess looks like a mini version of her mum - but she's not quite as fiery. Well, not often.
Jess and Tracy are living a hand-to-mouth existence on a tough housing estate, but Tracy meets up with someone from her past and their whole lives are turned upside down...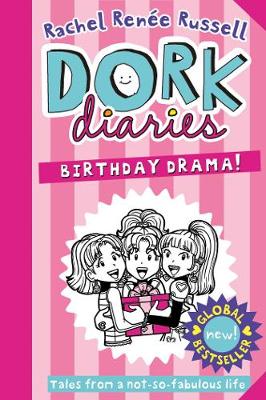 Dork Diaries Birthday Drama by Rachel Renee Russell
OMG! Nikki's birthday party is going to be beyond awesome! Her BFFs are planning a SUPERcool pool party, with a cake, a DJ, and the perfect invitations. Organizing a big party for one hundred people is easy, right? UMMM wrong!
Online Reading
Whilst we all like to have a book to hold to be able to share with others the content and pictures, often children seem more interested in their tablet or computer. We can now do both by reading on line, Below are some websites that offer reading on line, some also have games related to the book or text that they are reading.
Wordless Books
Do you remember learning to read when the books were just pictures? You used the pictures to imagine what might be happening. Wordless books are pictures where you can look at them over and over again making your own stories up, changing what is happening each time. Click here for the list of wordless books suggested by The Centre for Literacy in Primary Education.