School Clubs
Throughout the school year pupils at our school are given the opportunity to participate in various afterschool clubs. The majority of these are run by members of staff and volunteers at no cost to the children. Some of the sporting, afterschool clubs are run by qualified sports coaches and do require a termly payment.
Clubs generally run Monday to Friday from 3.15 pm to 4.00 pm unless otherwise stated.
Please click on the links below to see the range of activities on offer during the various school terms.
What's been happening in clubs.....
Gardening Club Summer Term
Our last week of the club so we had a few jobs to complete.
Firstly, as the weather has been hot and dry, everything needed a good watering.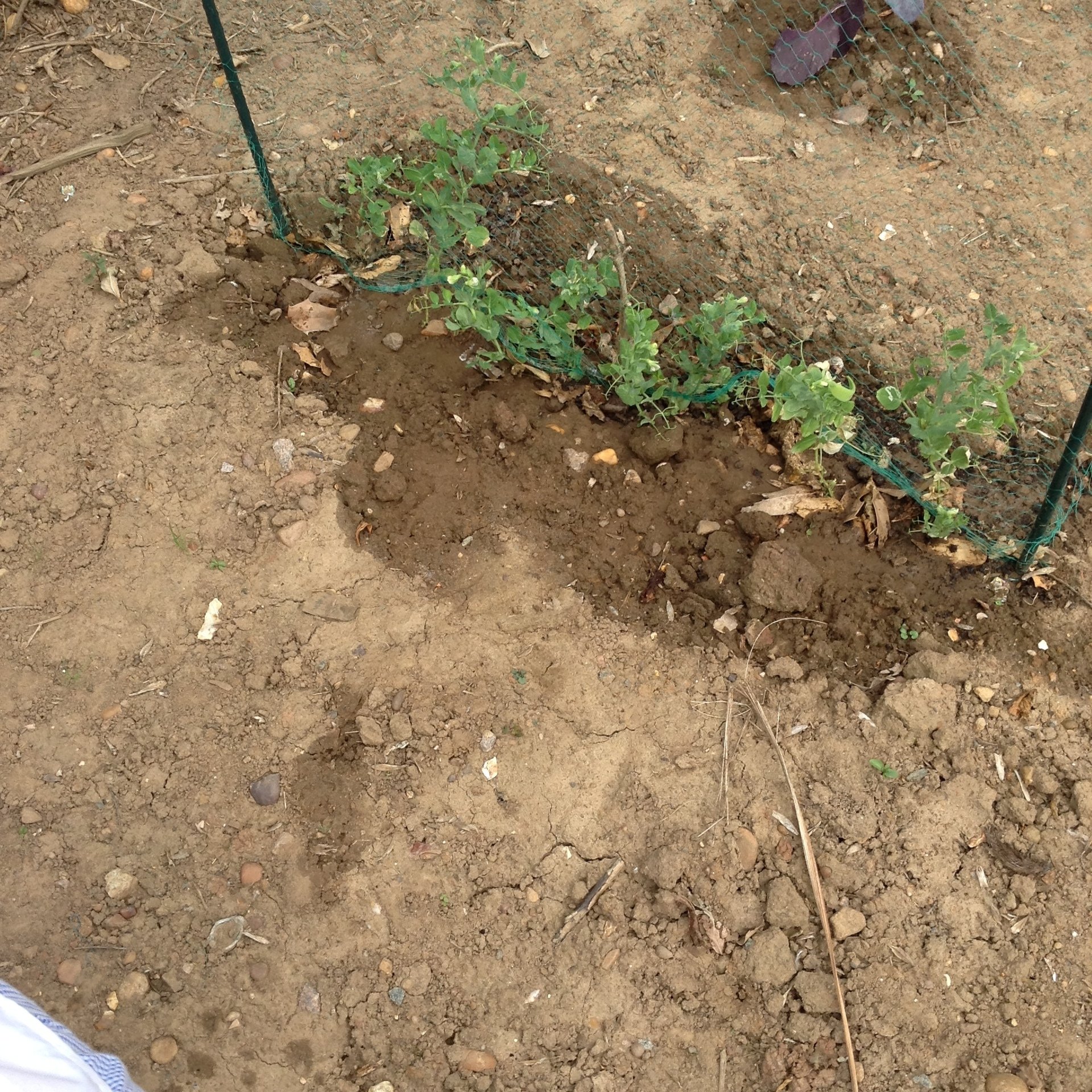 Then we had more sunflowers to plant out.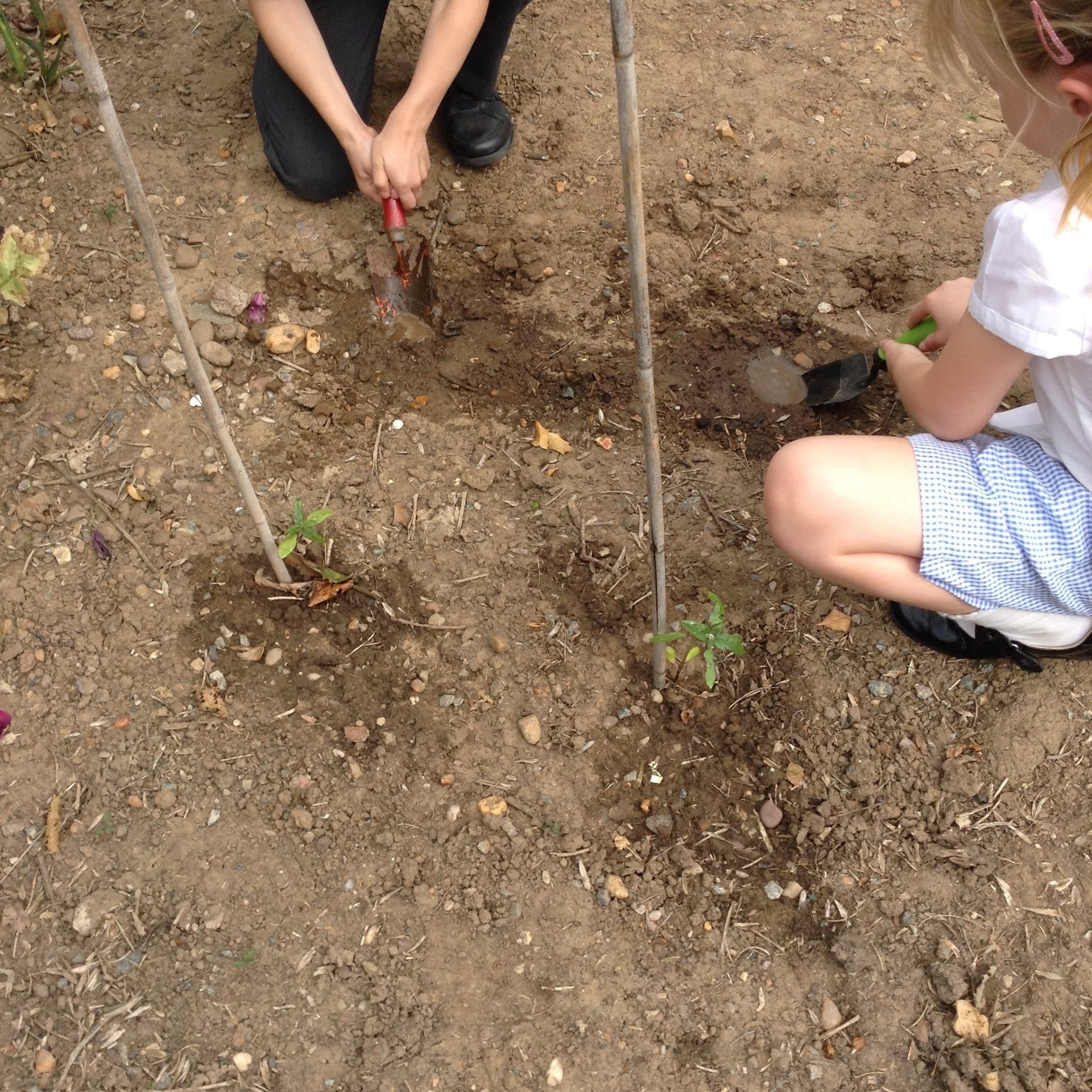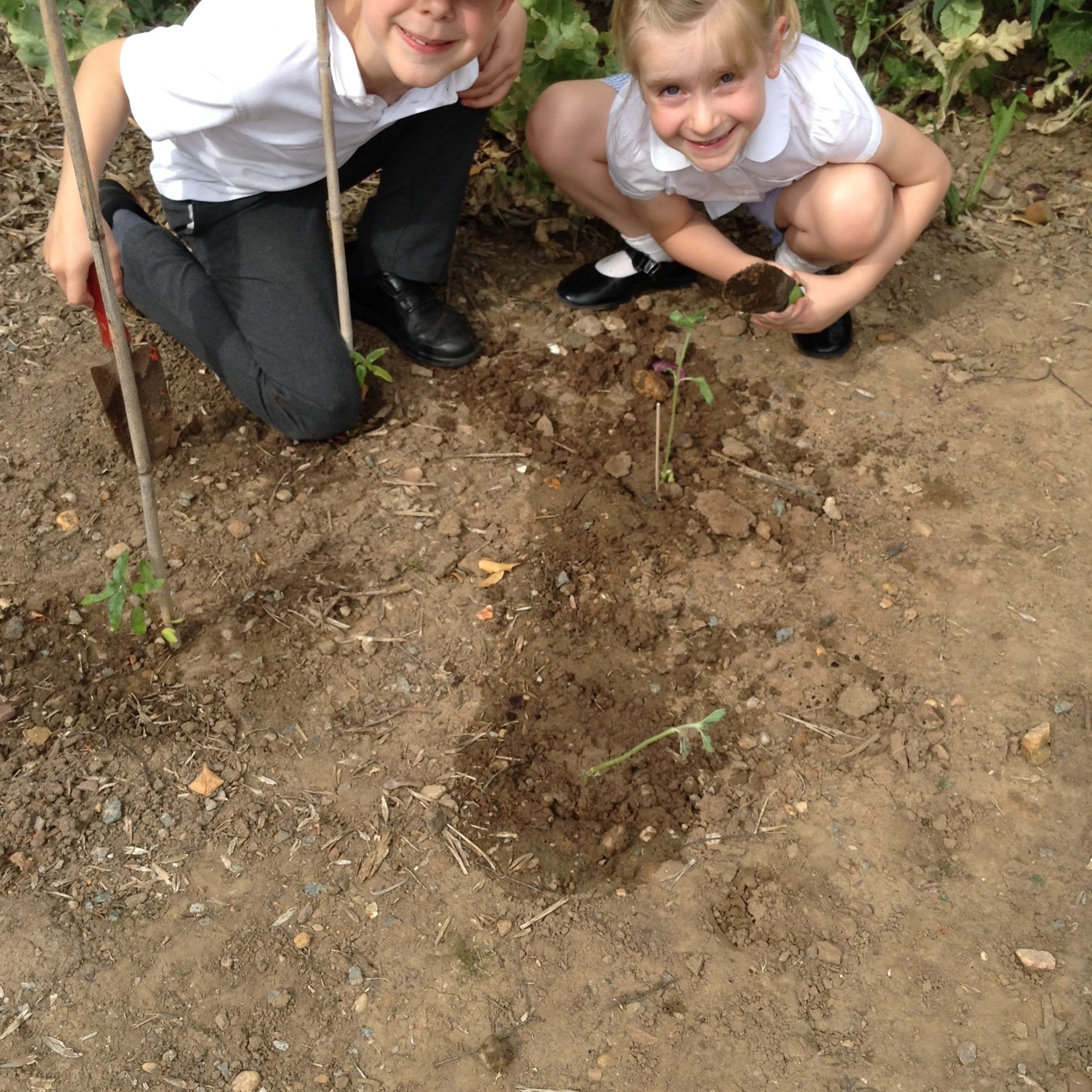 Next we added more onions to the space garden so we have a continuous supply in the Autumn.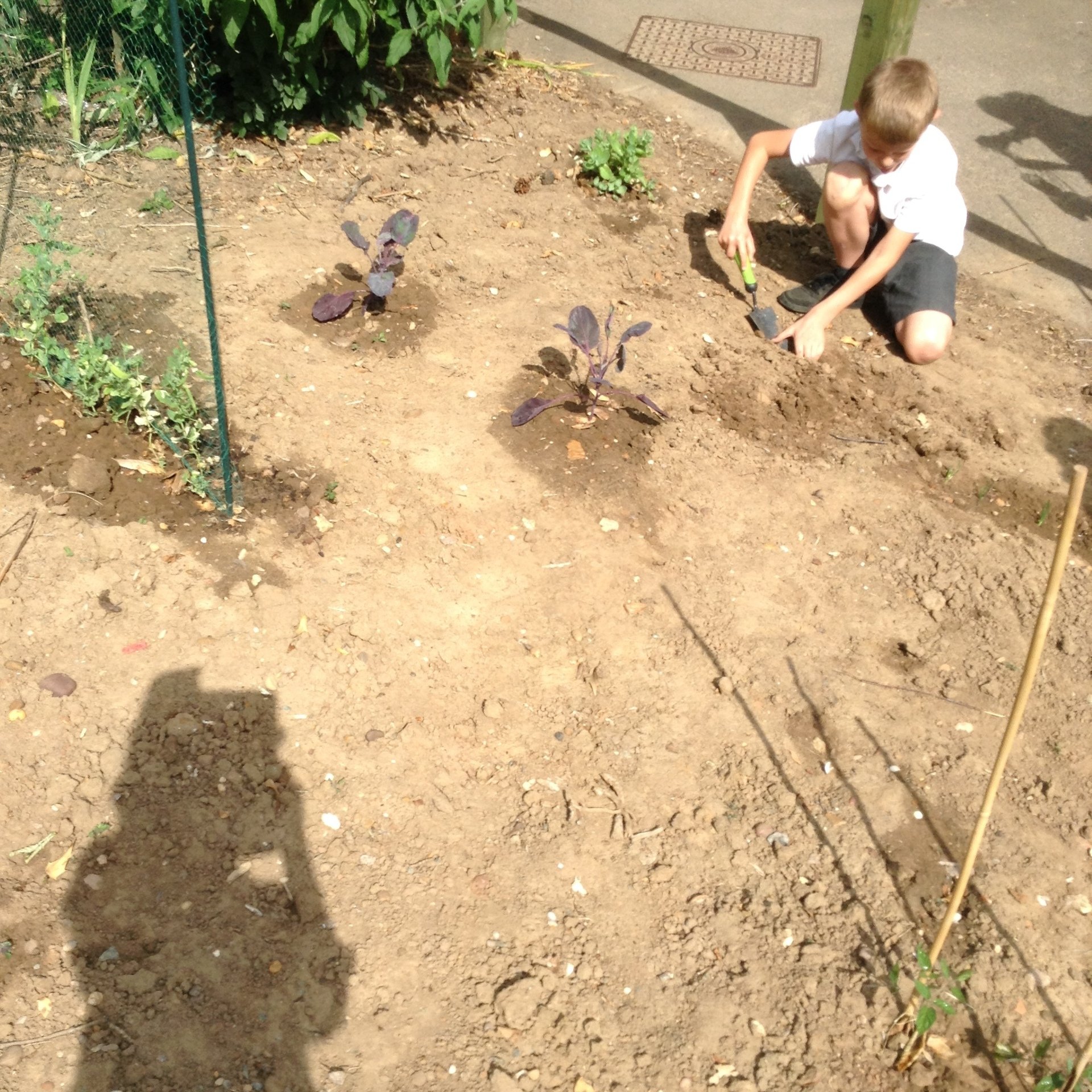 After that, we transferred some seedlings into hanging bottle planters, as we have lots of yellow cherry tomato plants popping up which have self seeded from last year.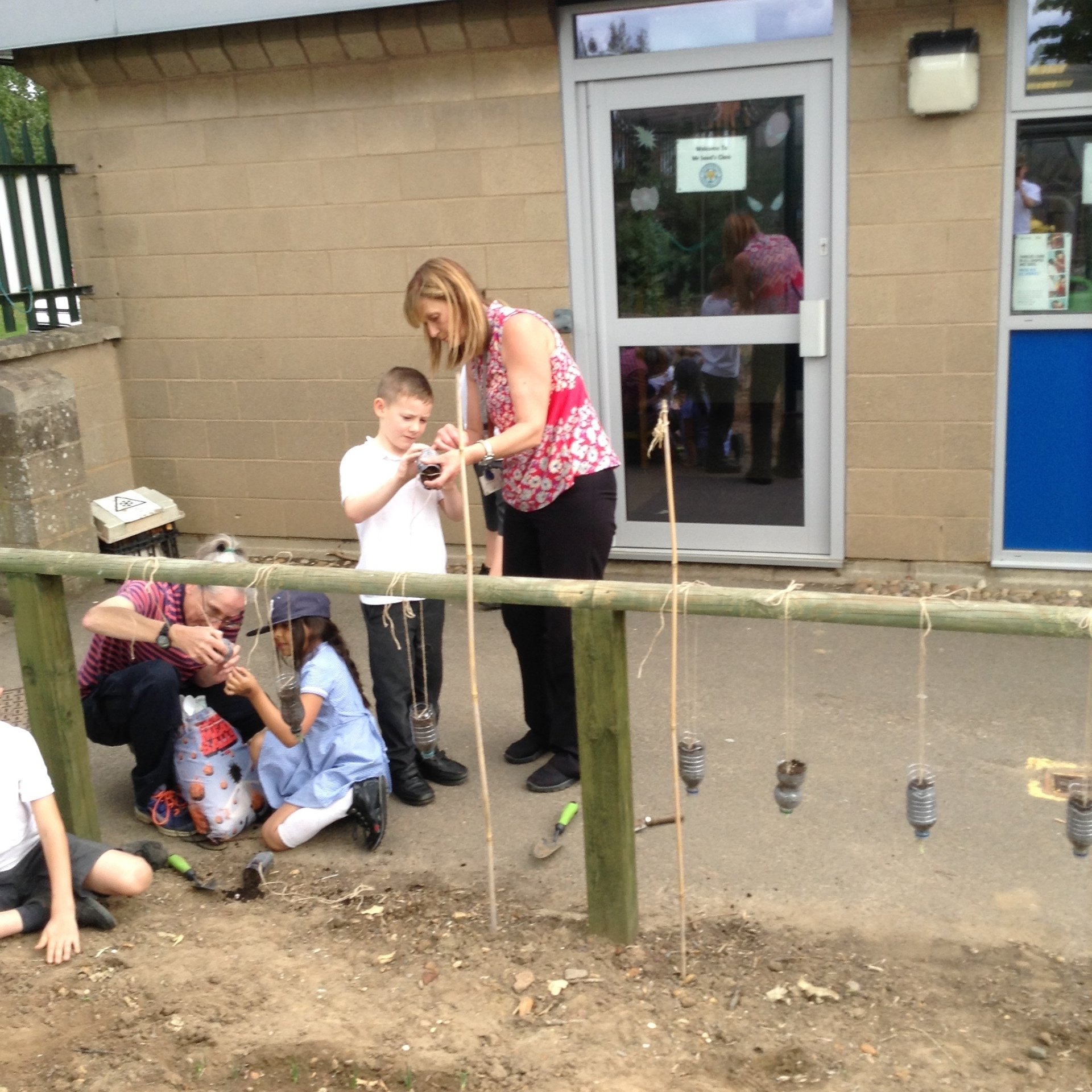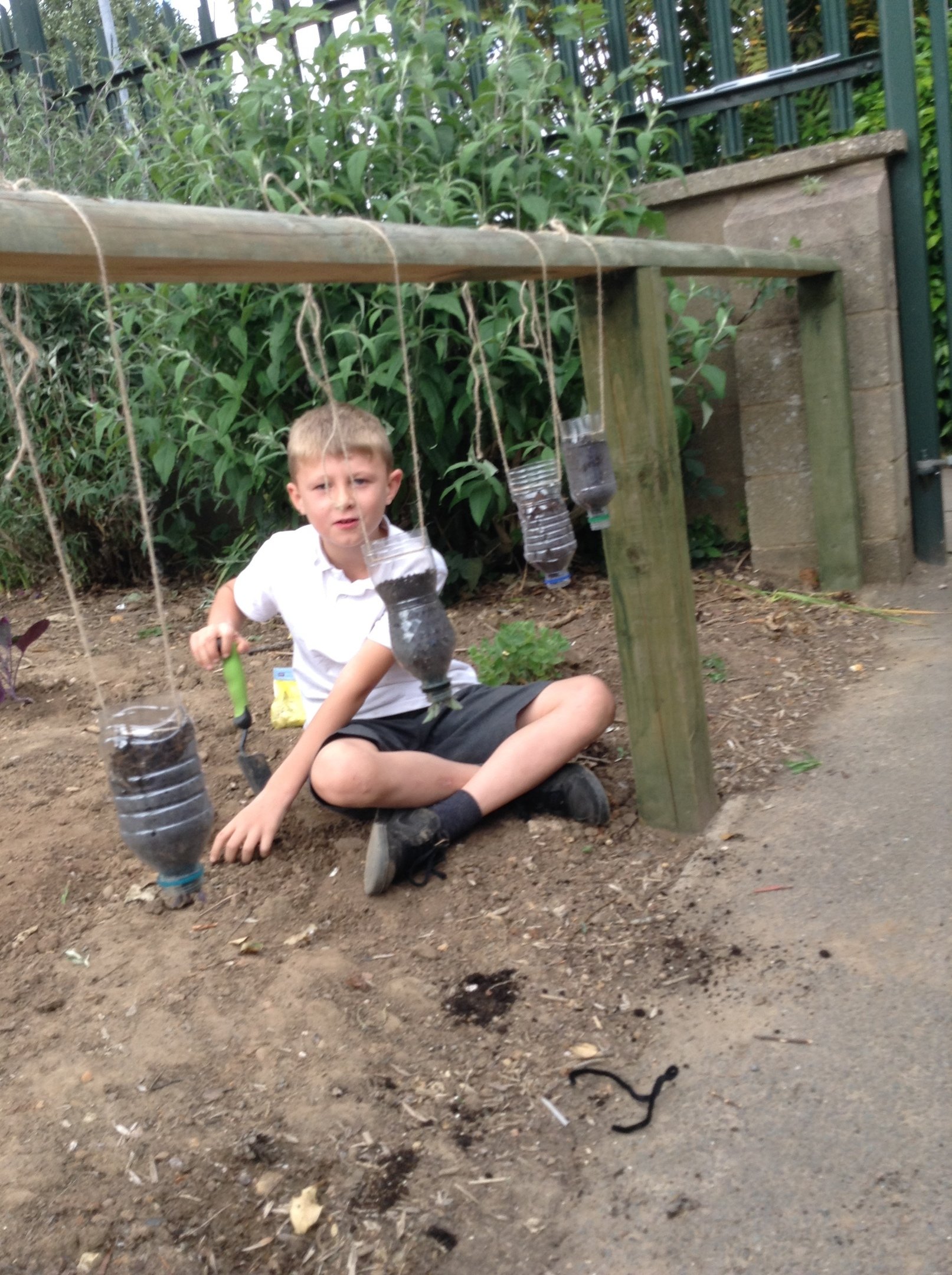 We decided to have a look at the fruit composter to see what's happening. There were lots of flies and it was very smelly!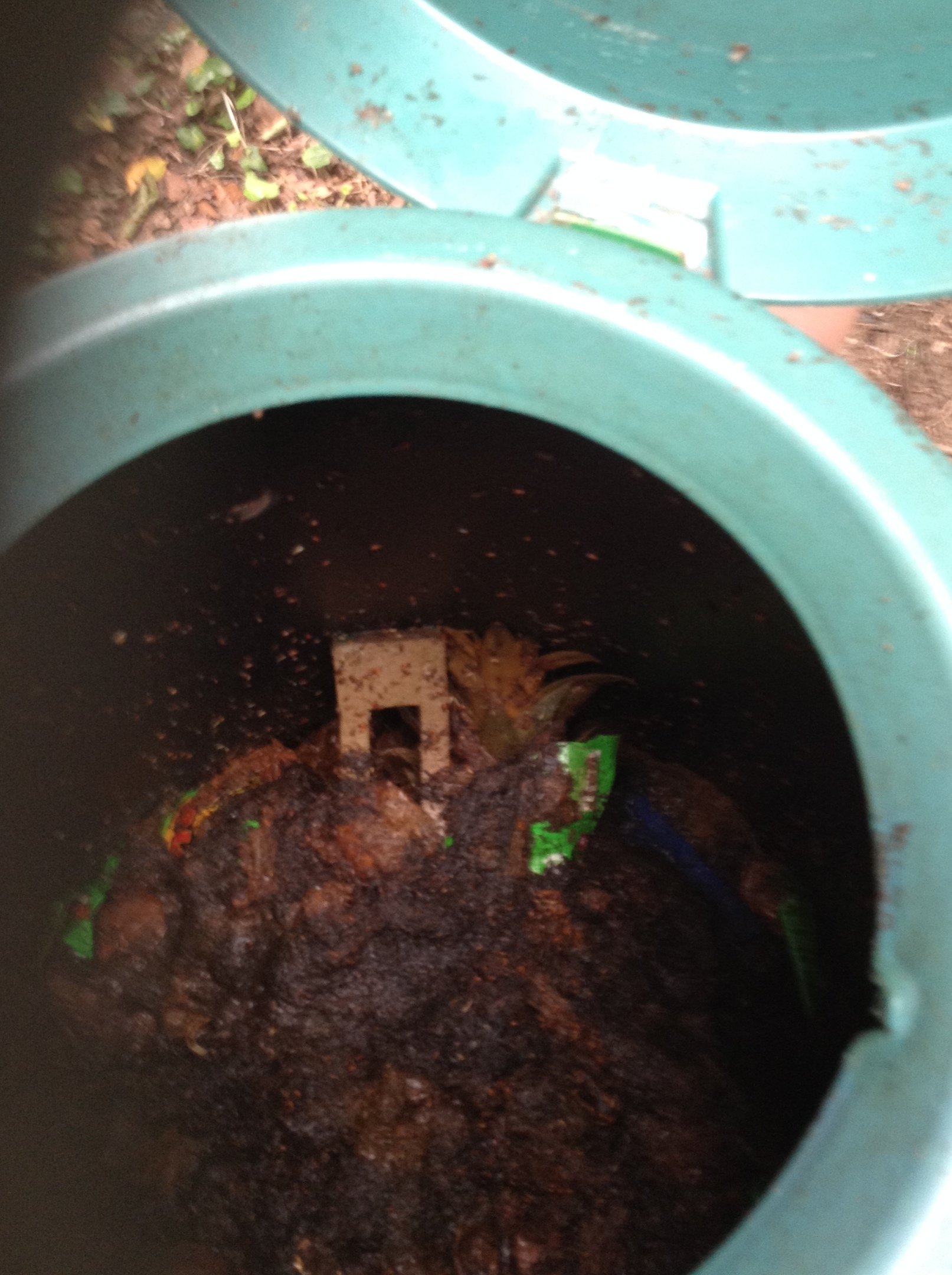 Finally, upon realising, we have a cherry tree bearing fruit within the KS2 playground we proceeded to pick some of the abundant ripening fruit.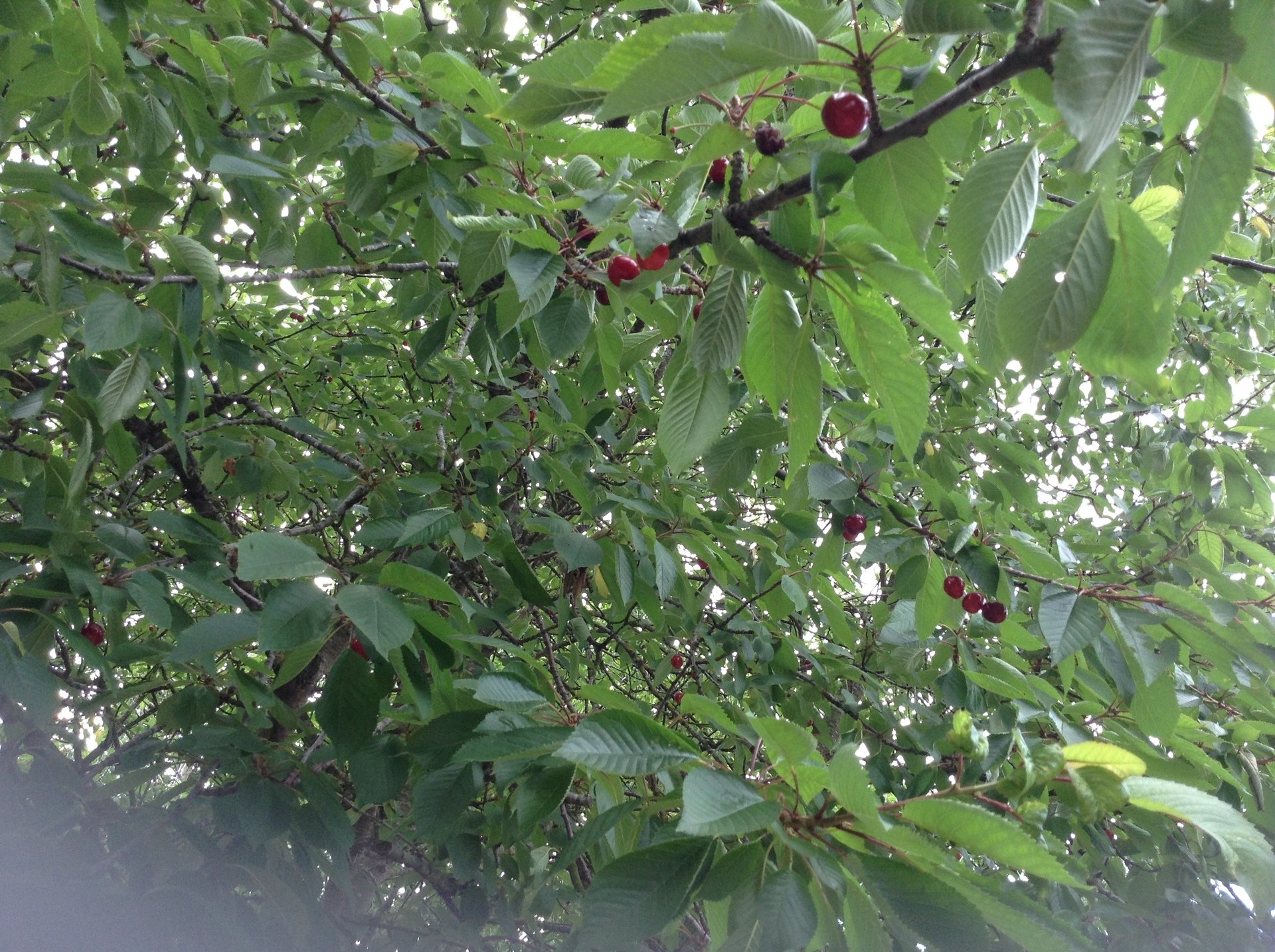 24th June 2019
First job, yet again more weeding. It's amazing how quickly they grow!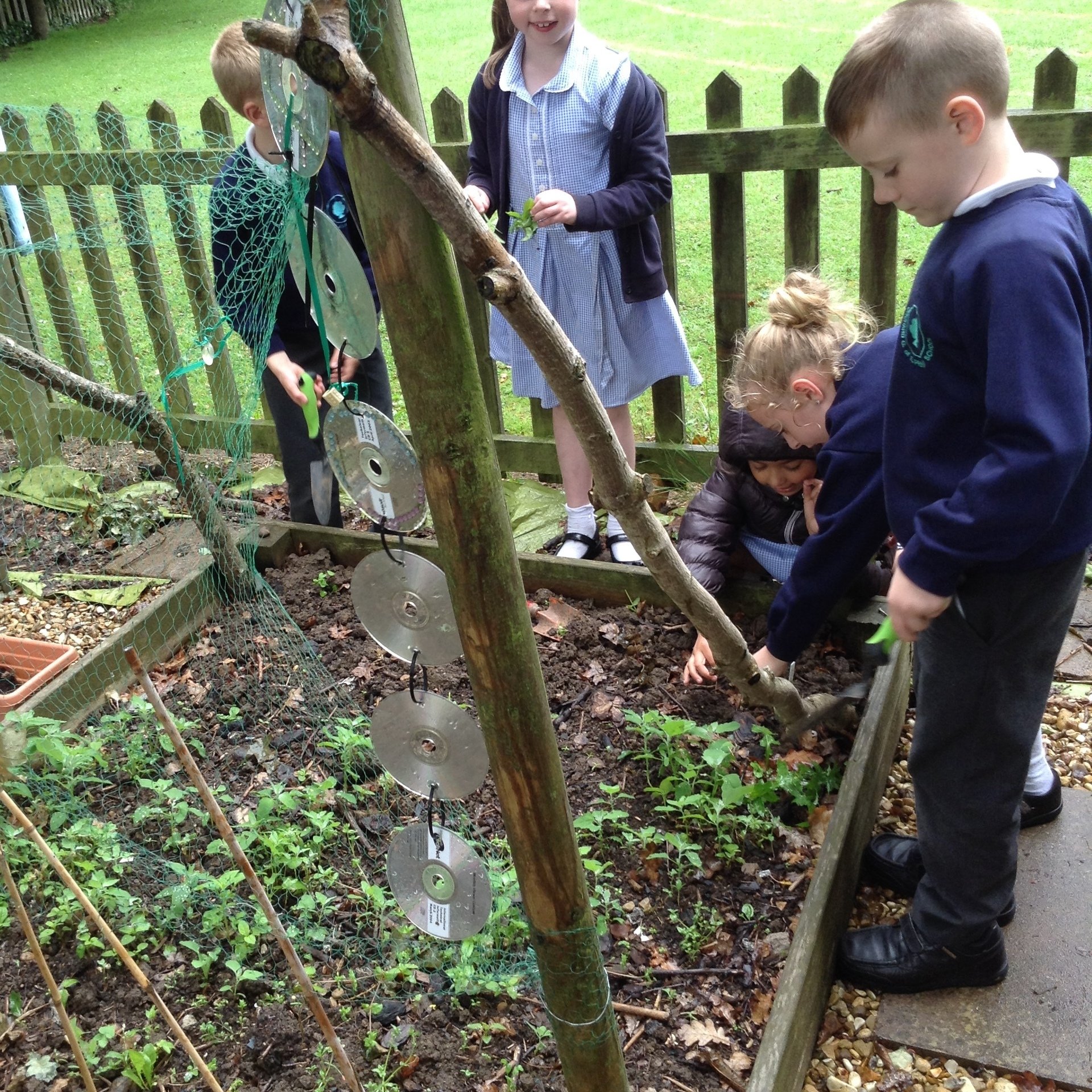 Then a good look round the plot.
We have our first raspberries!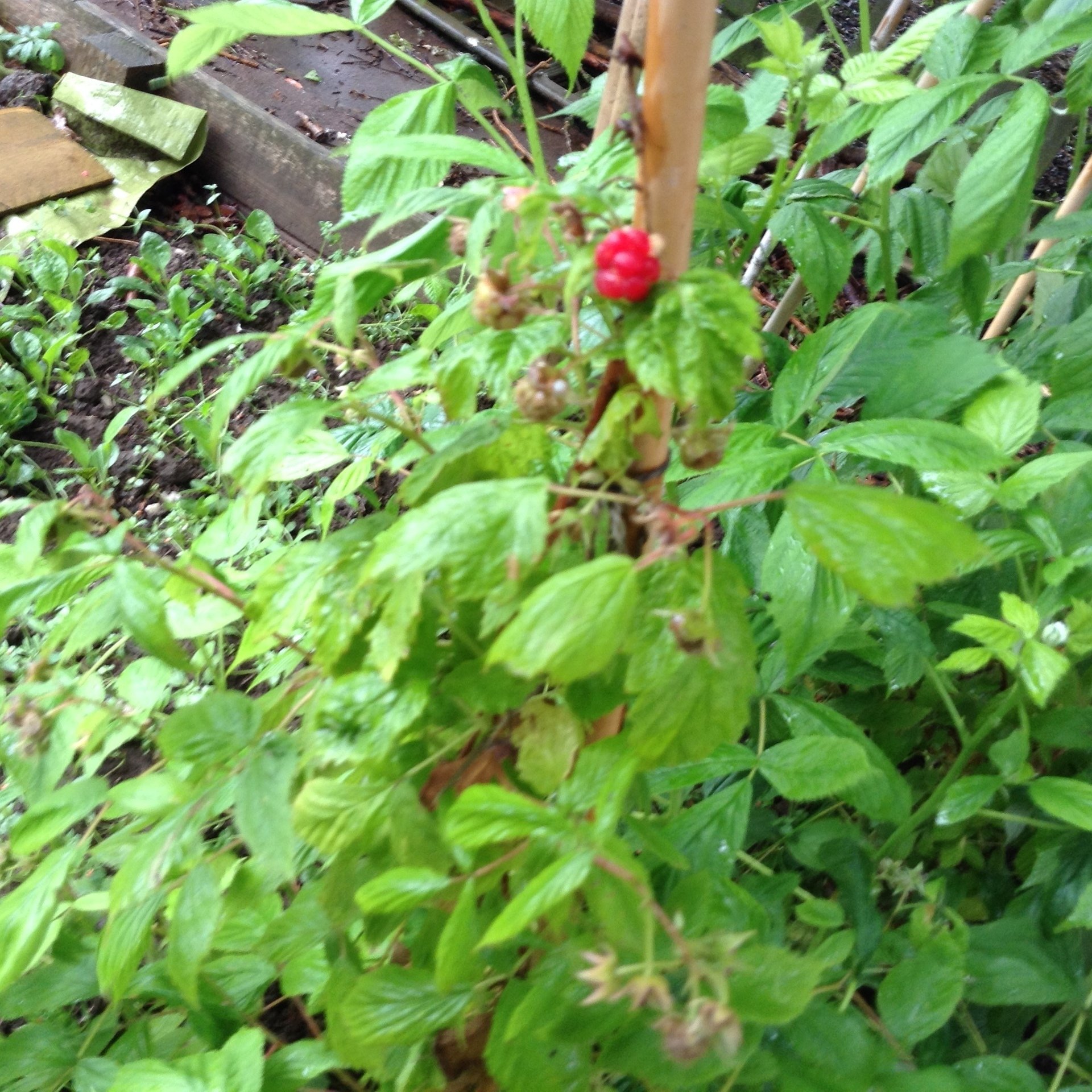 Flowers on our pumpkins!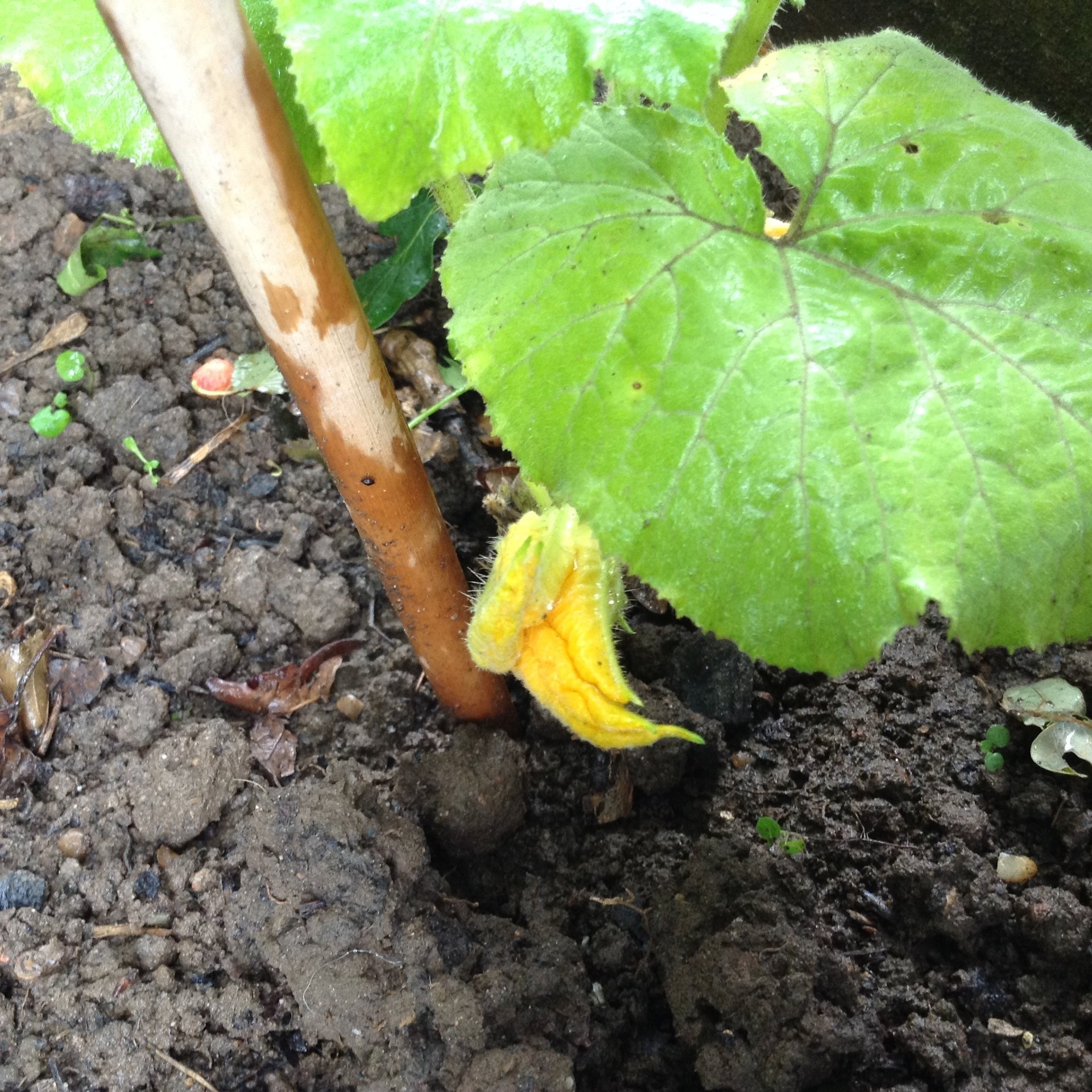 We left the winter cabbage plants to go to seed so have loads of pods!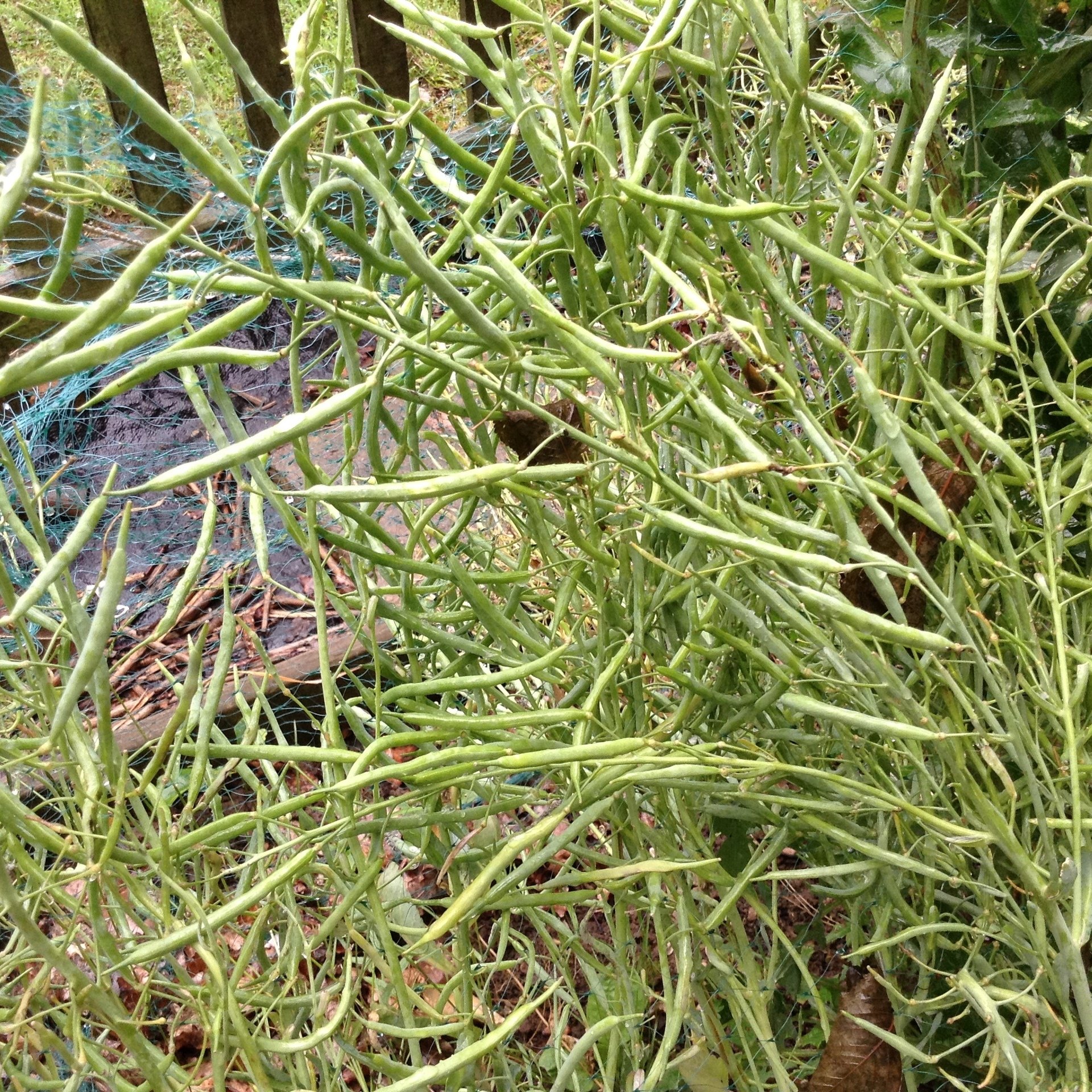 More strawberries ripening!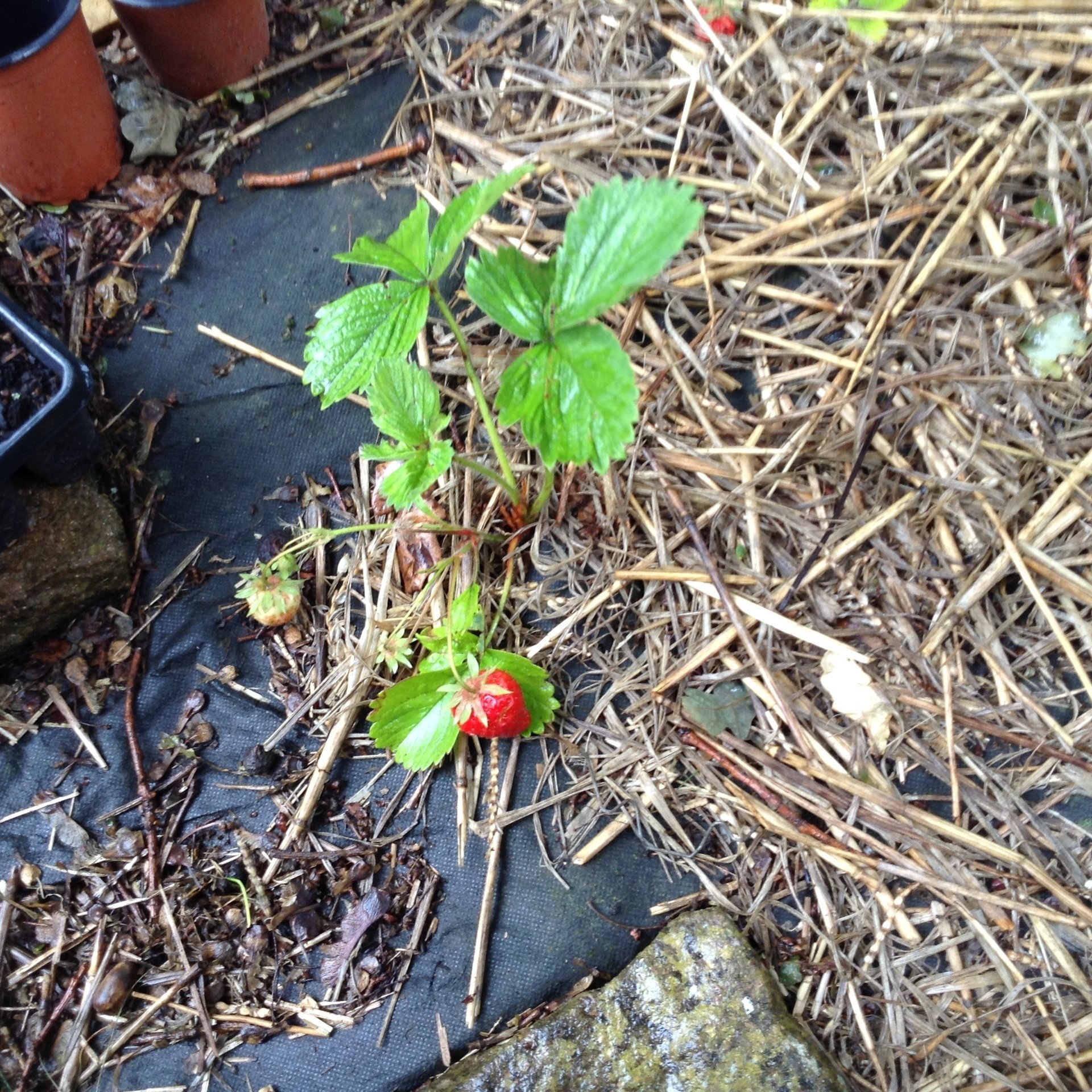 Which were eagerly sampled!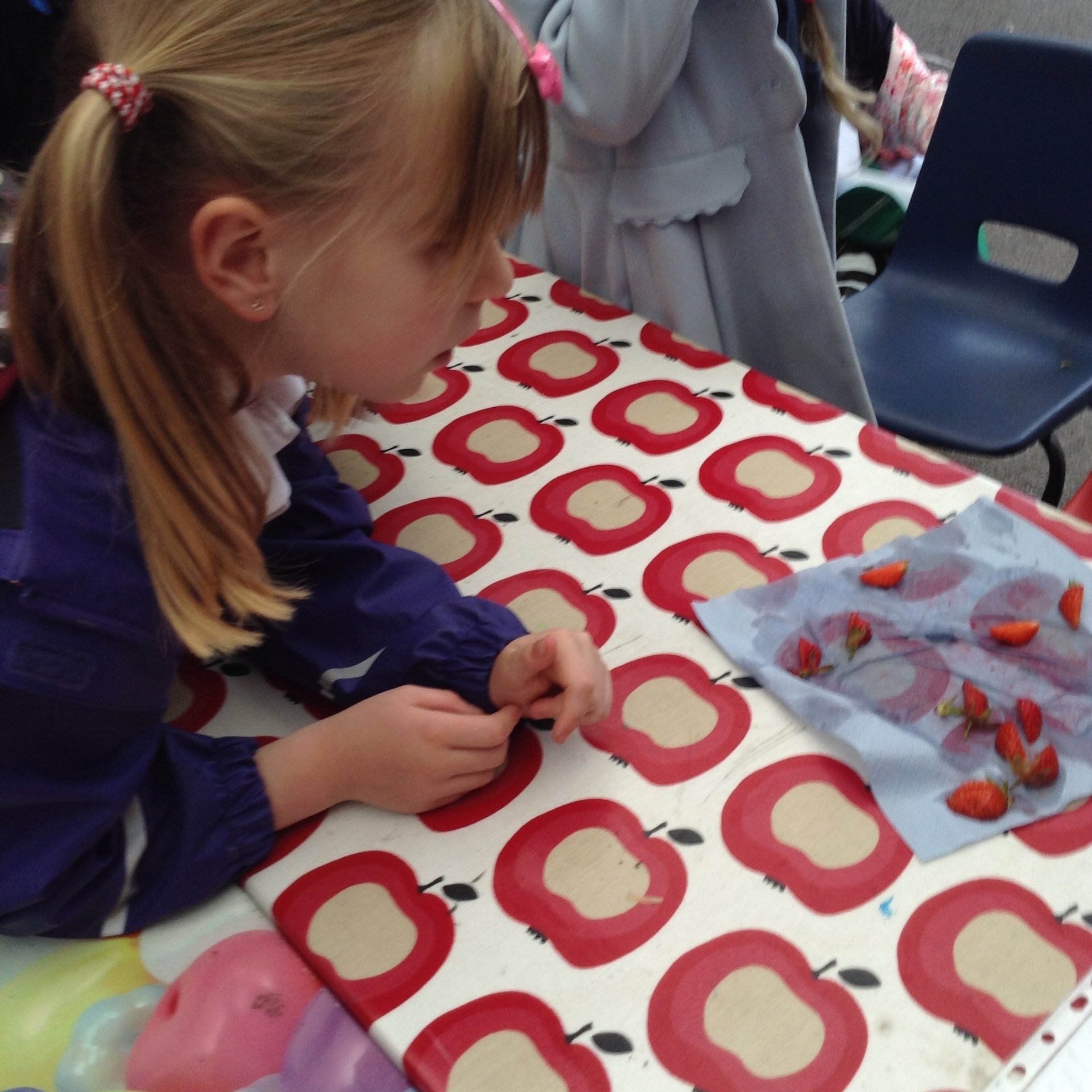 Our Hosta plant has flowered!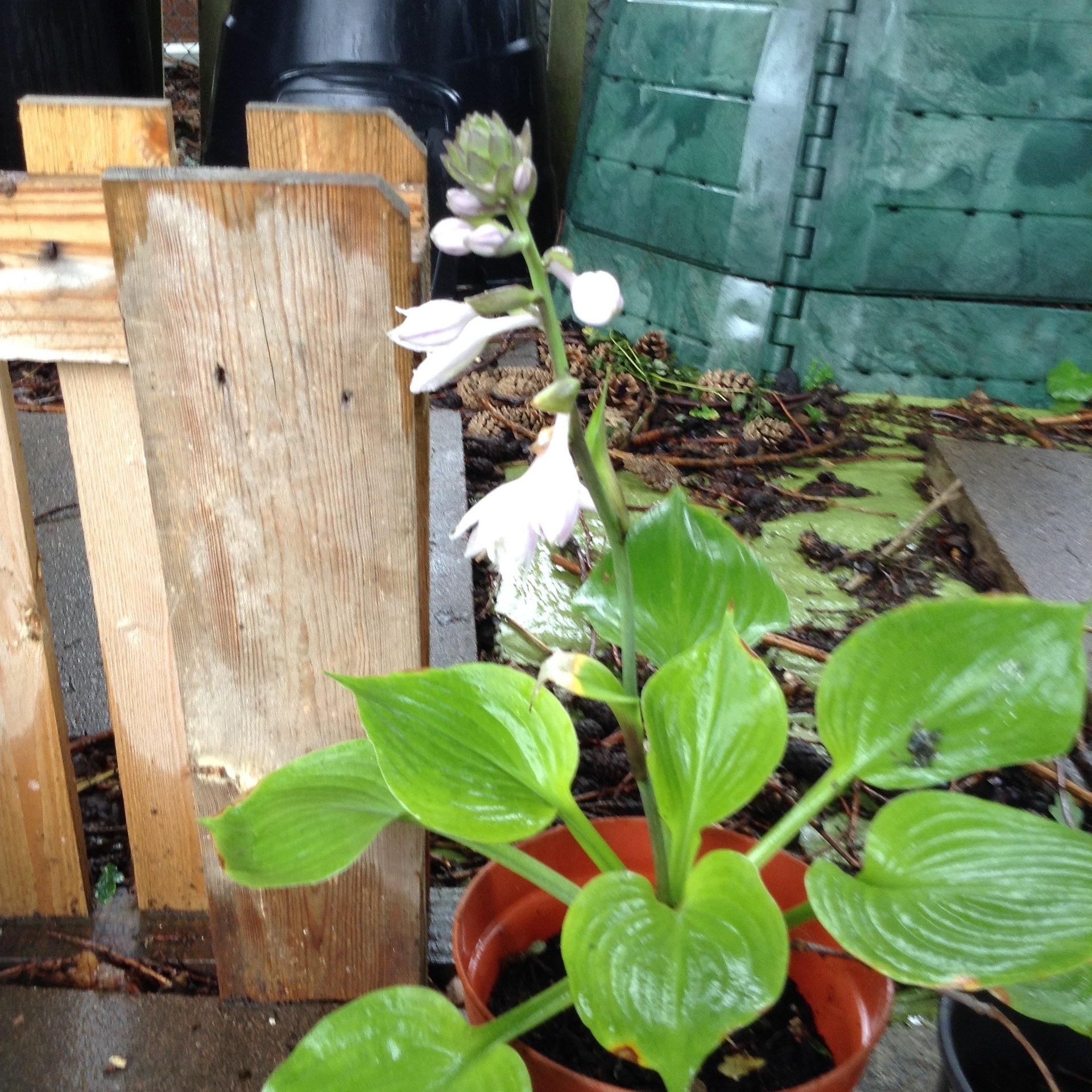 After all that we just had time to plant out sunflowers, tomatoes and beans to climb up the tree again in the KS1 playground!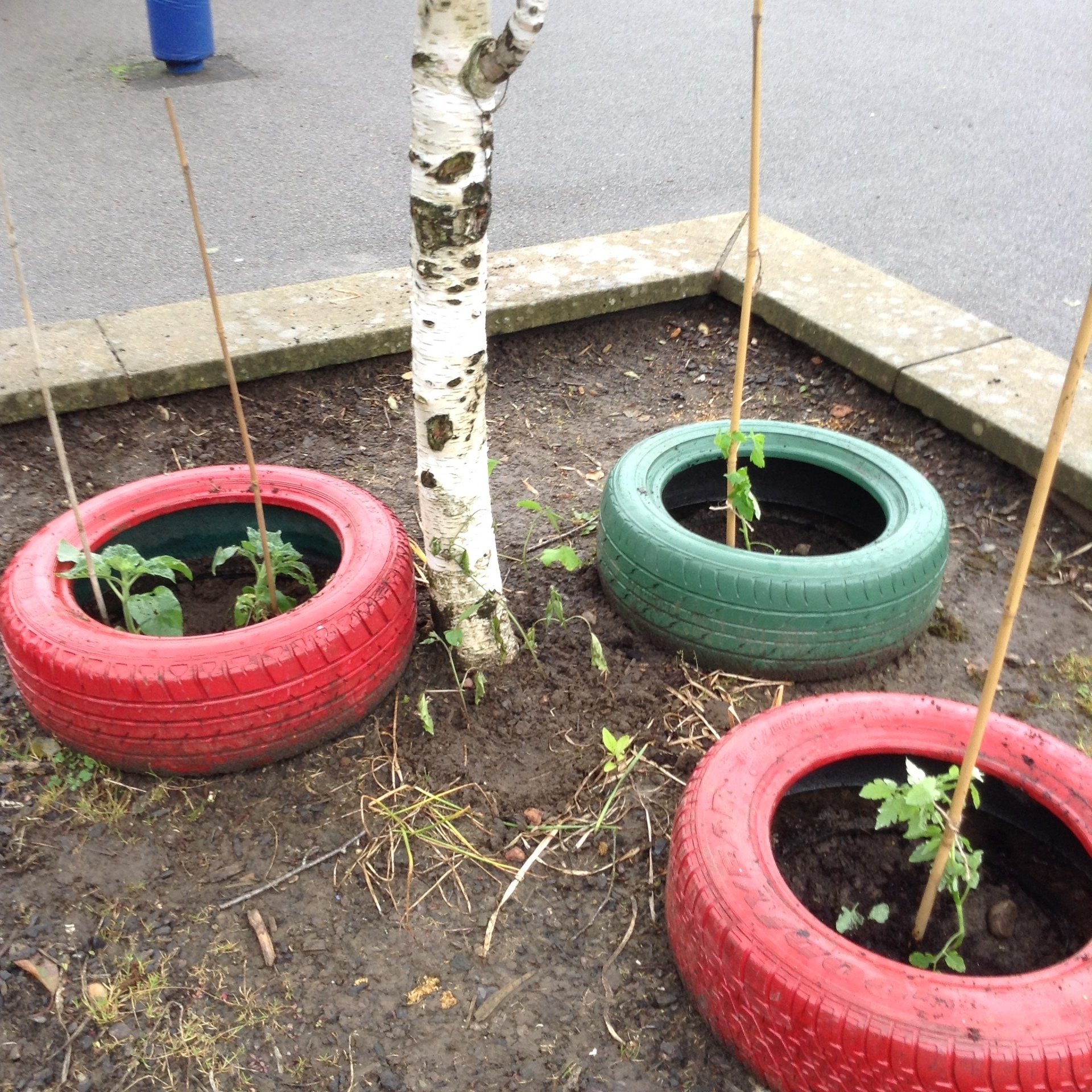 11.06.19
An extremely wet day which didn't stop the club from going ahead!
A quick walk down to the plot to check on the progress of plants/seedlings previously sown and also those well established shrubs which are beginning to fruit.


Can you identify whats growing from the photos?
Ants had set up home in one of our planting trays and we could clearly see how they had burrowed through the soil in all directions making tunnels!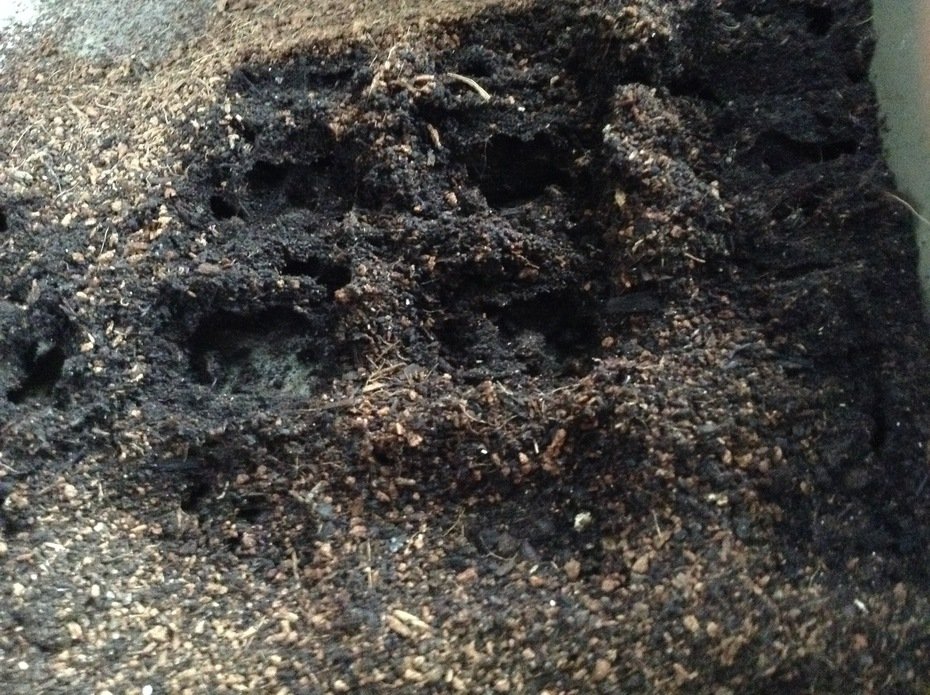 Our flower bed is coming along and at the moment has lots of love in a mist which hopefully we will be able to transfer around the school grounds.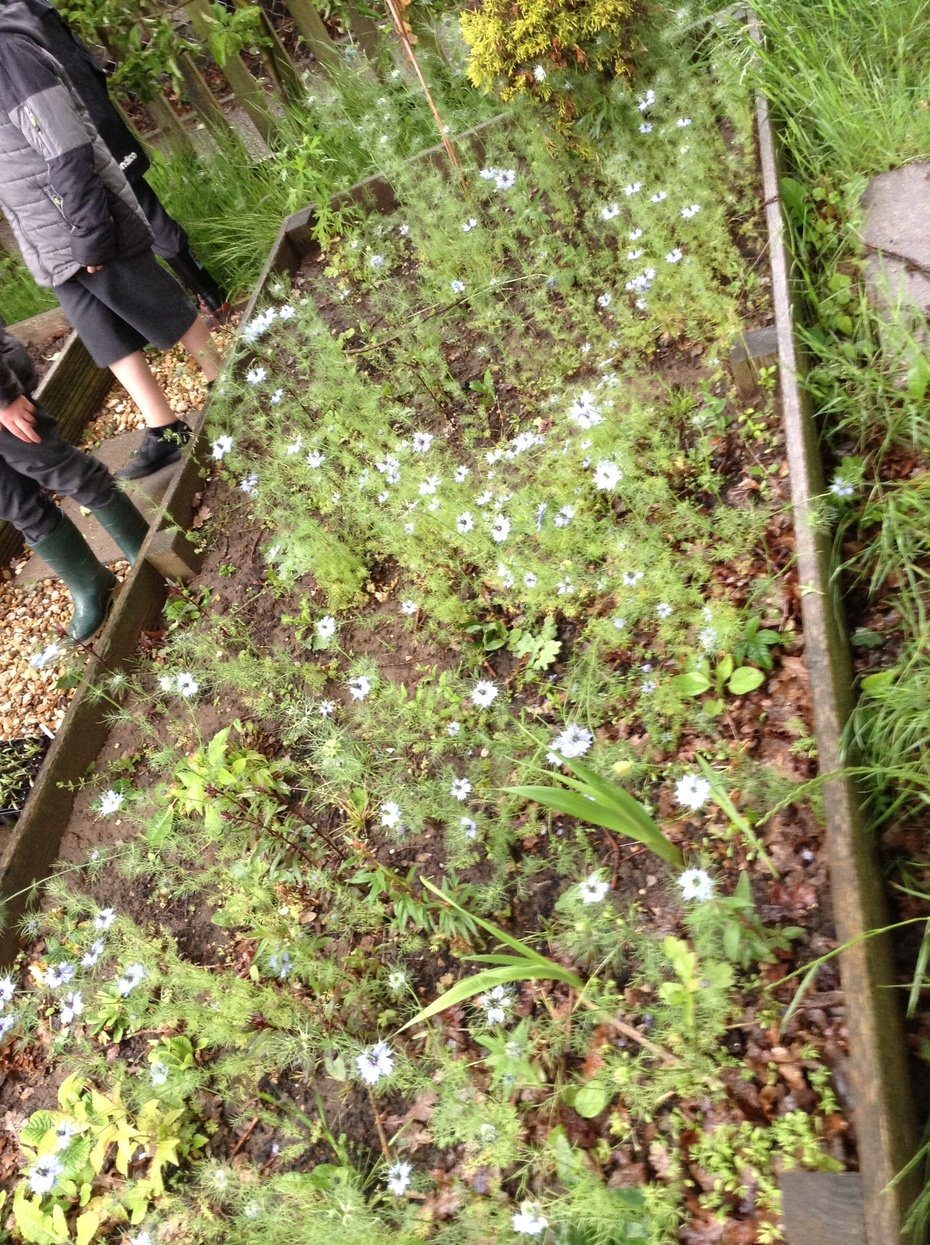 We even have seed heads already!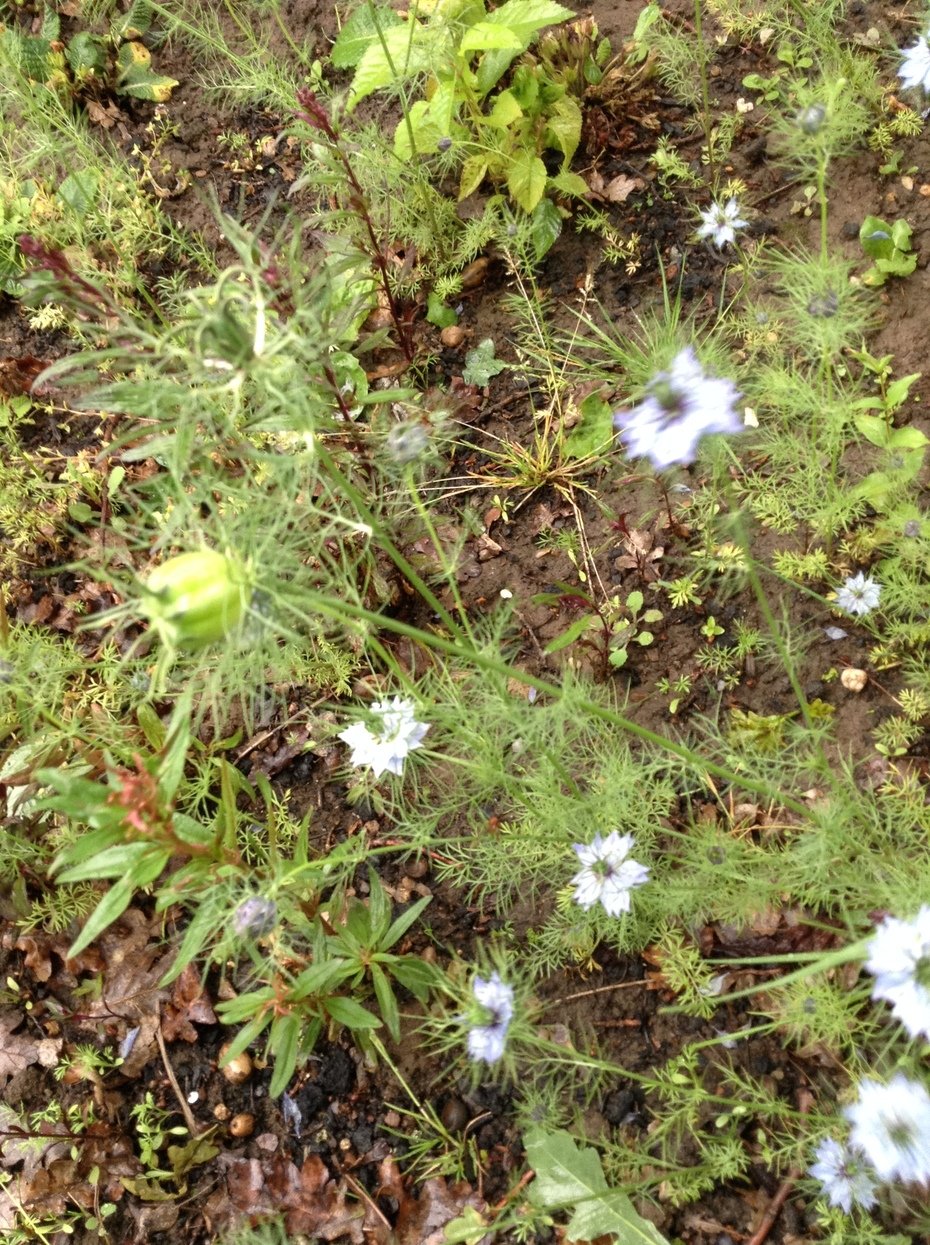 We have been lucky and received three books from the Don Hanson Charitable Foundation through the RHS.



During the session some of the group chose to create their own spectacular plants while others made plant labels for us to use or tiny spoon scarecrows for themselves to take home.


24th May 2019
Just a few photos of ideas/ things we've been working on around the school grounds.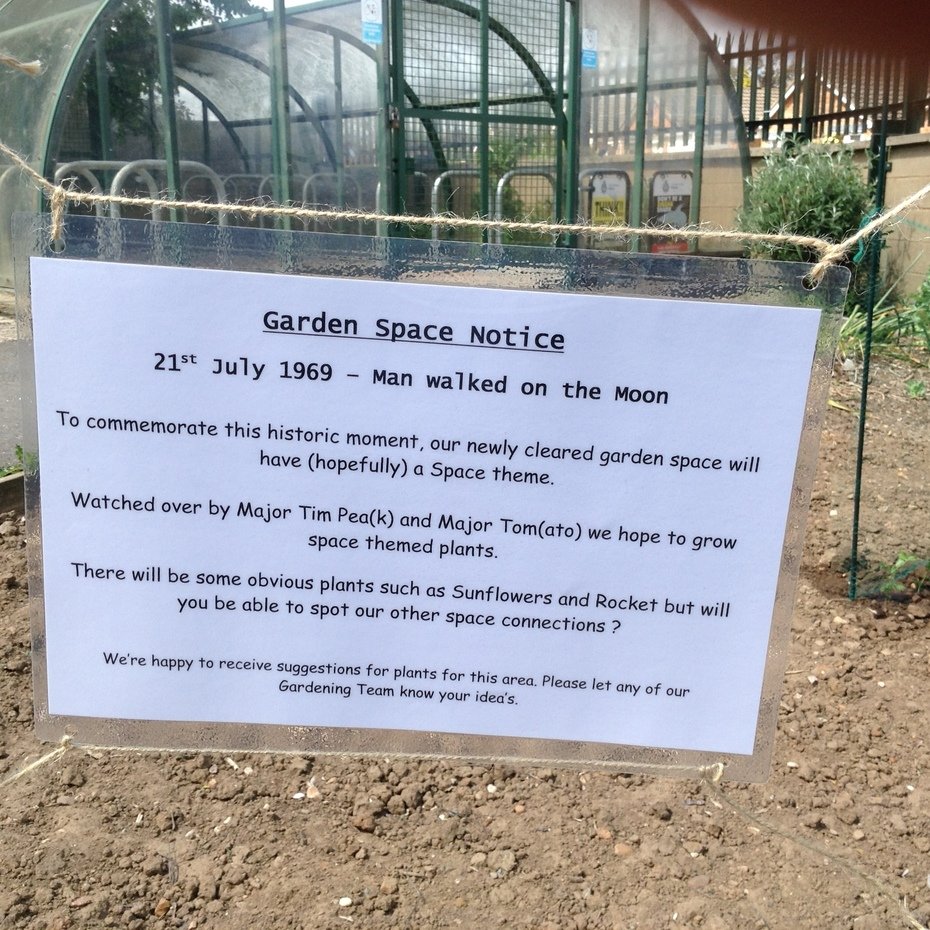 Notice explains what this area is being used for.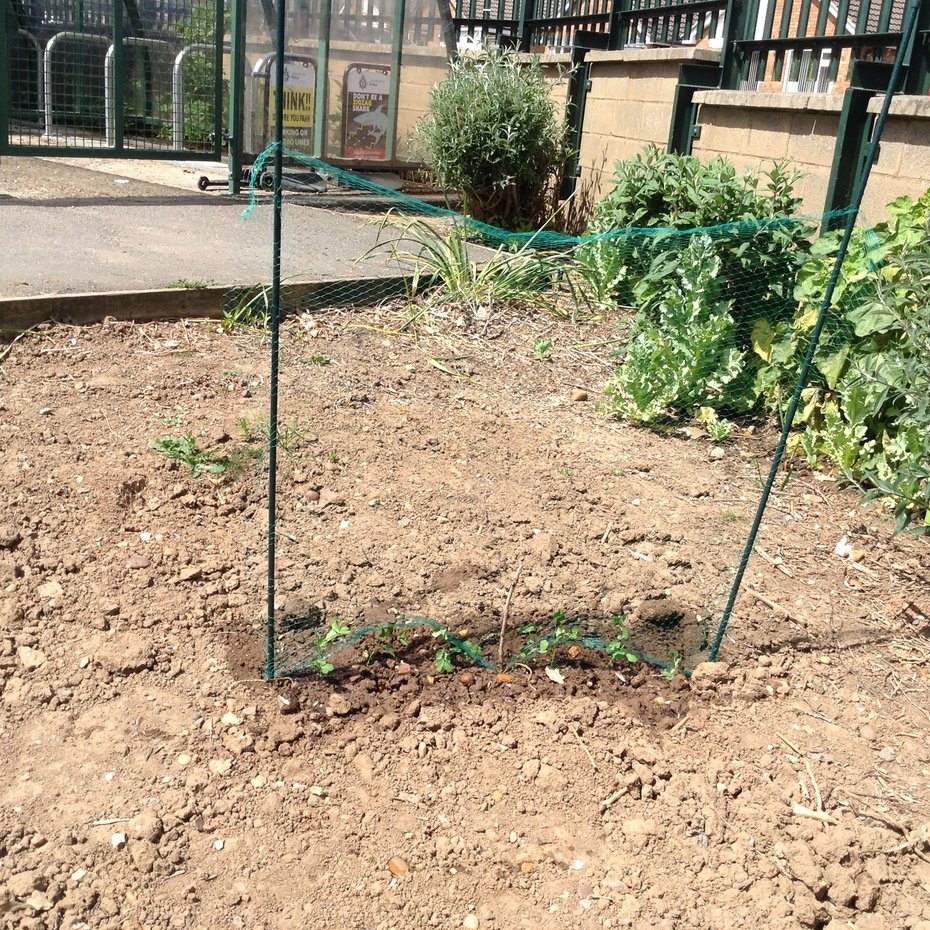 Starting planting.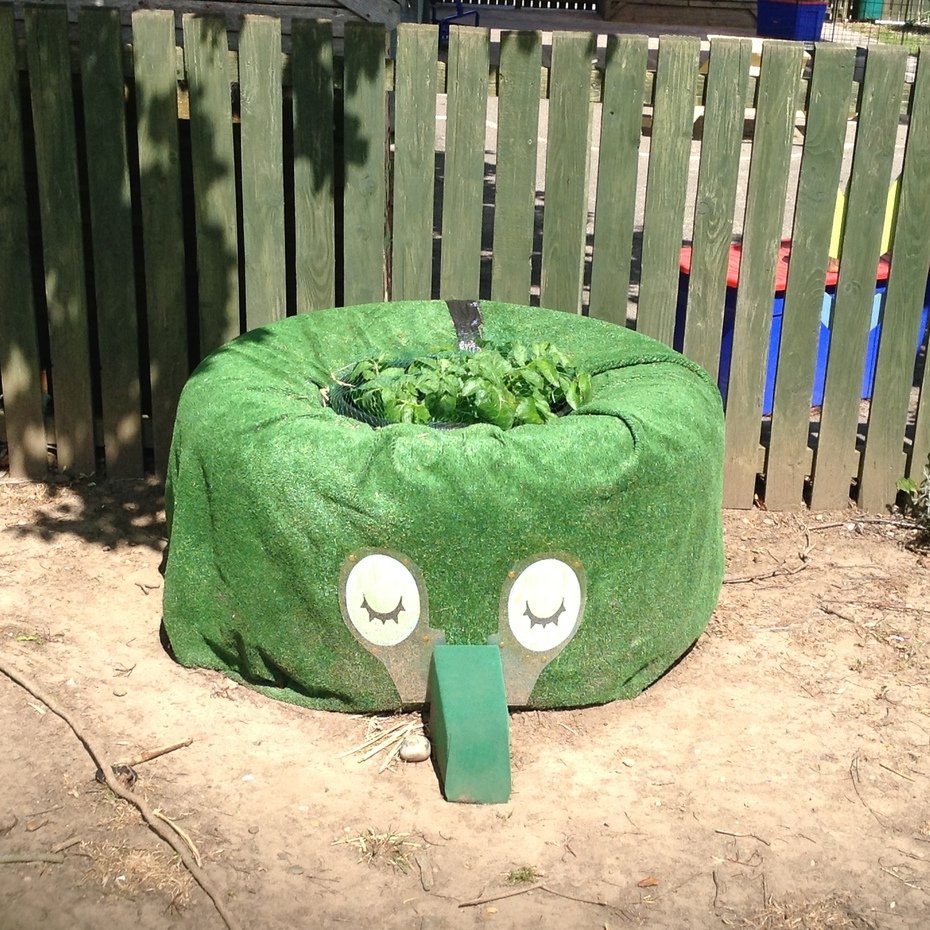 Sleeping Dragon containing potatoes and corn.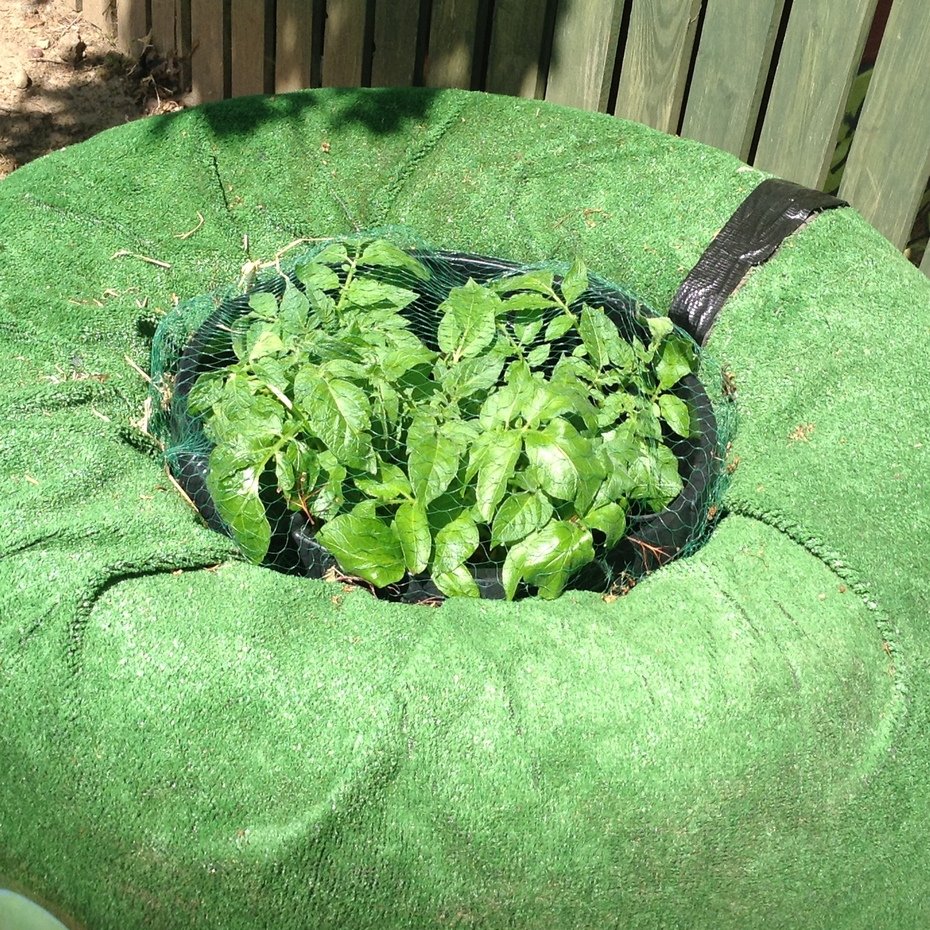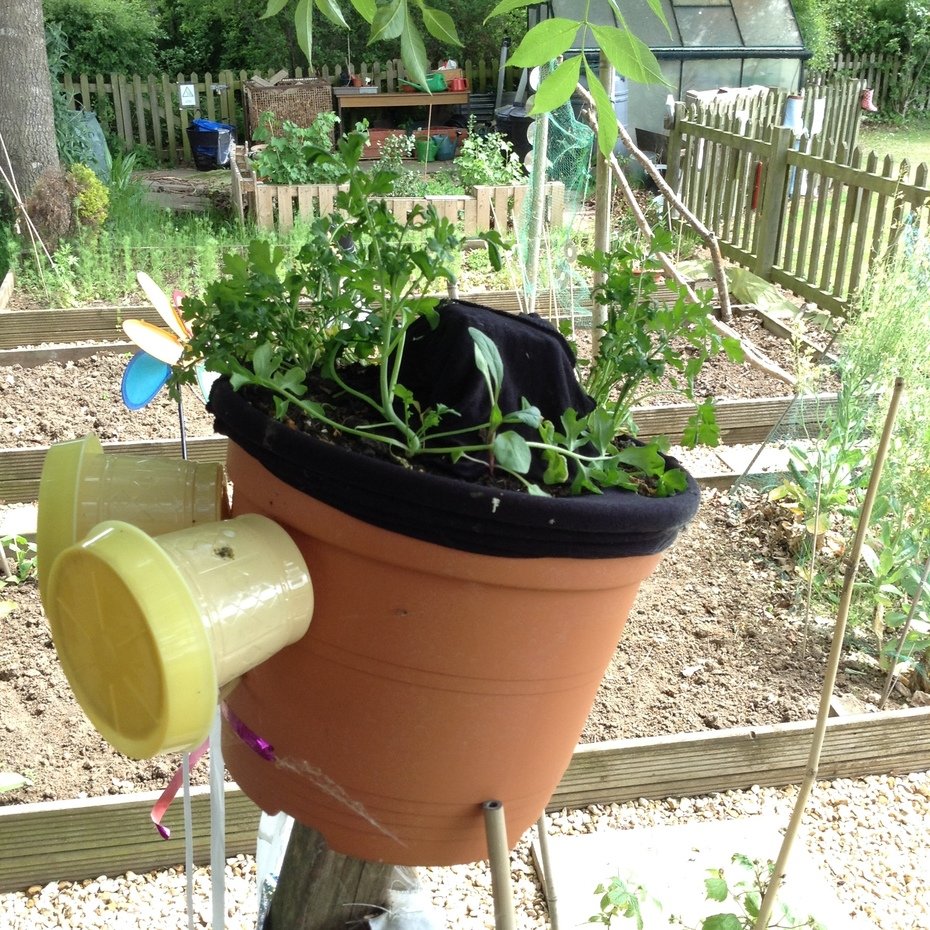 Pupils creation now containing a variety of herb hair.


21st May 2019
More planting, weeding and clearing a bed of last seasons crops!
14th May 2019
Sixteen members for this terms club; some new, which is always good to see and some returning which is even better as it shows they have enjoyed the previous experiences of gardening.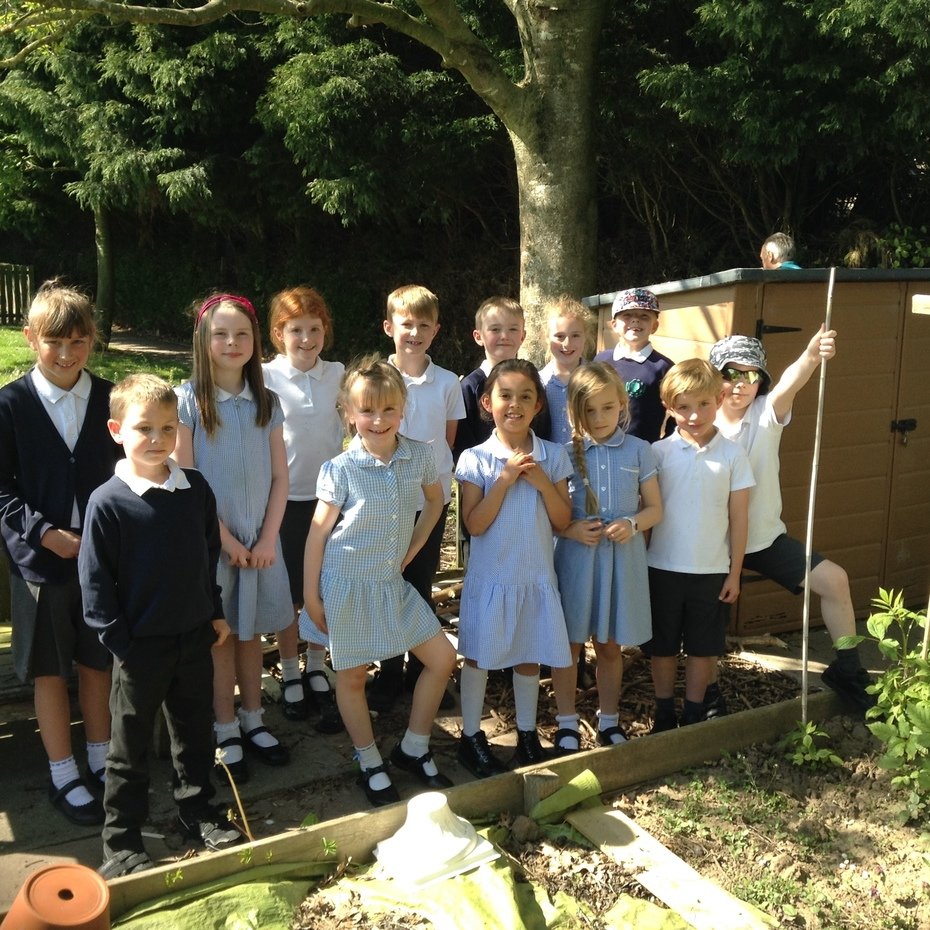 Sadly 3 members are missing but hopefully we'll snap a photo of them next week.
First job, to have a good look around the plot and decide what we are going to grow this season.
Peas are a firm favourite closely followed by climbing beans. We saved some of last years crops and dried them out to sow this year.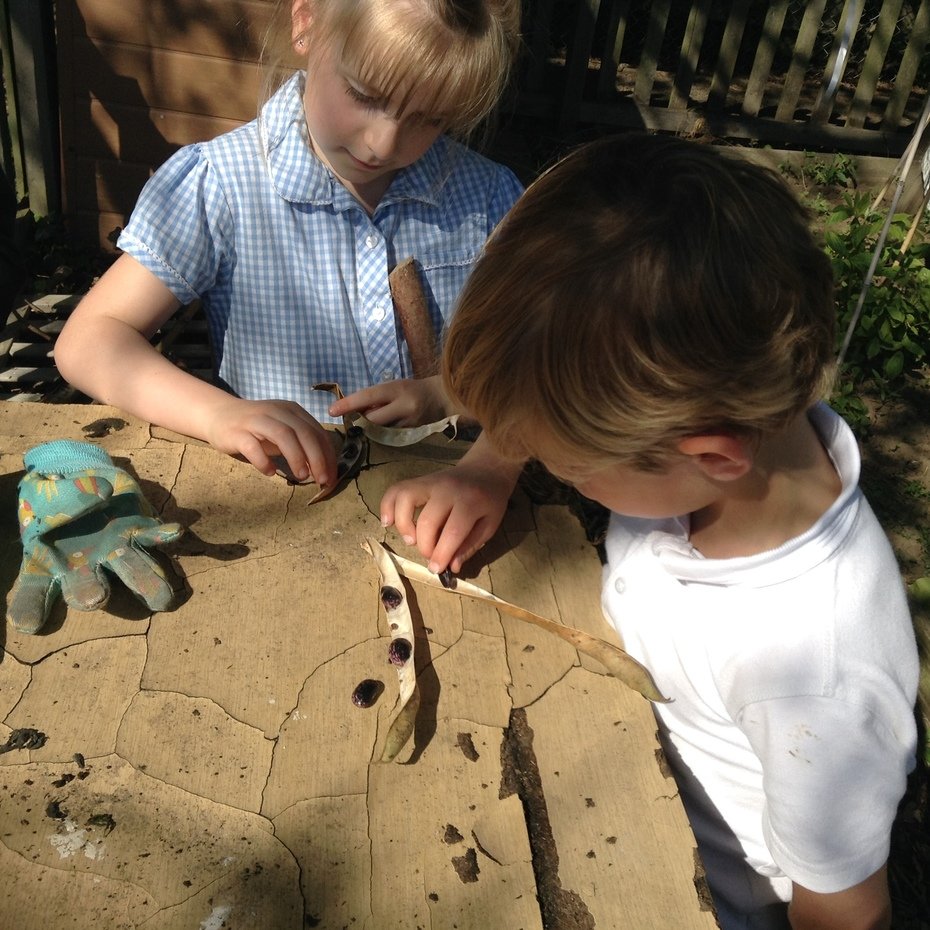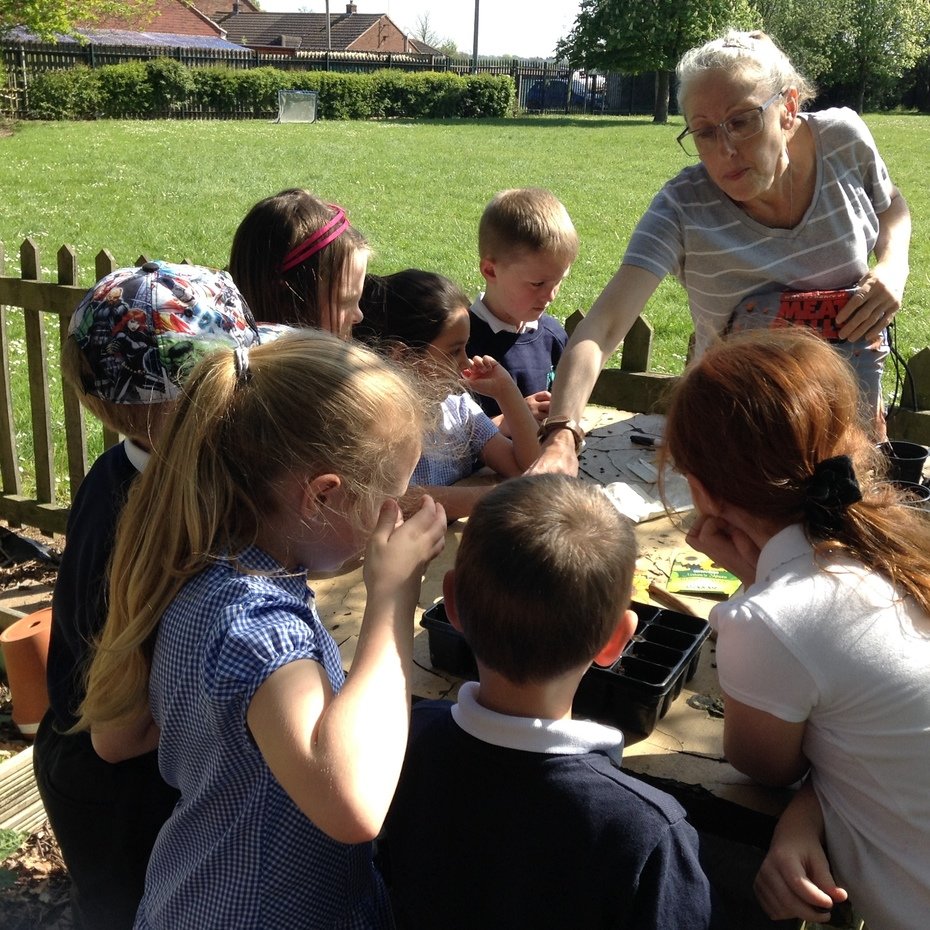 Weeding is a must before planting anything directly into the ground so we set to work!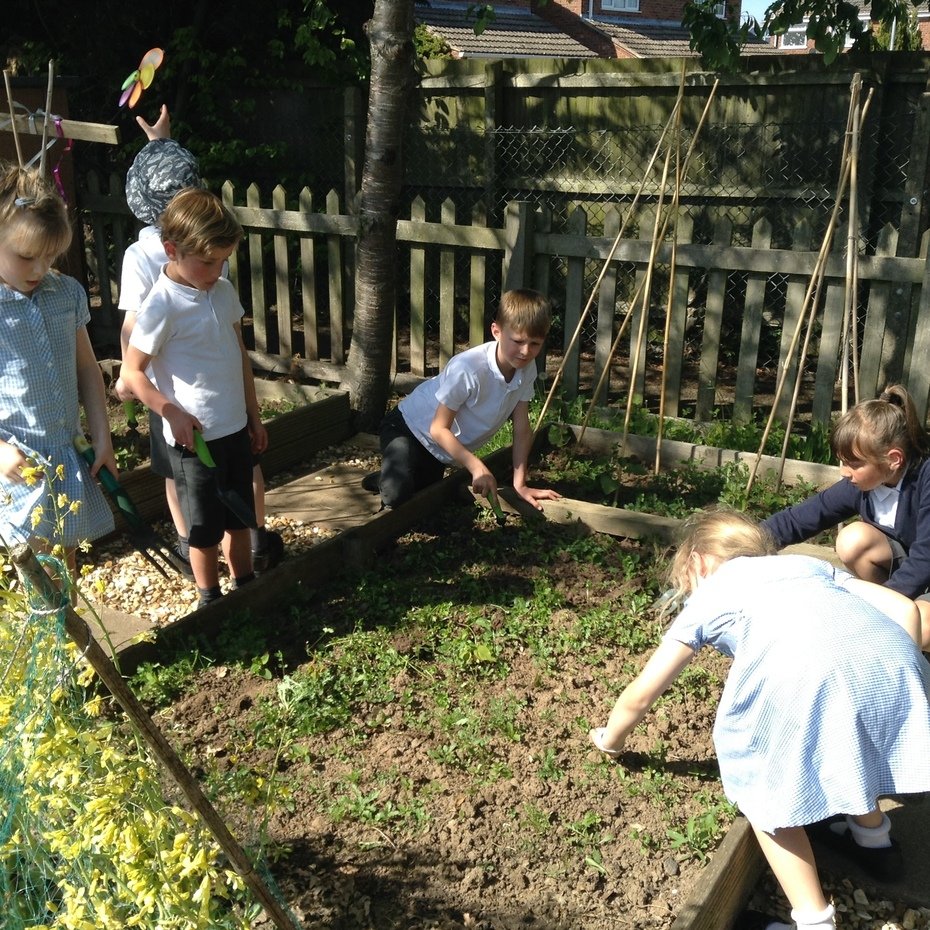 Radish are good to sow as they germinate quickly and are usually ready to eat within three weeks.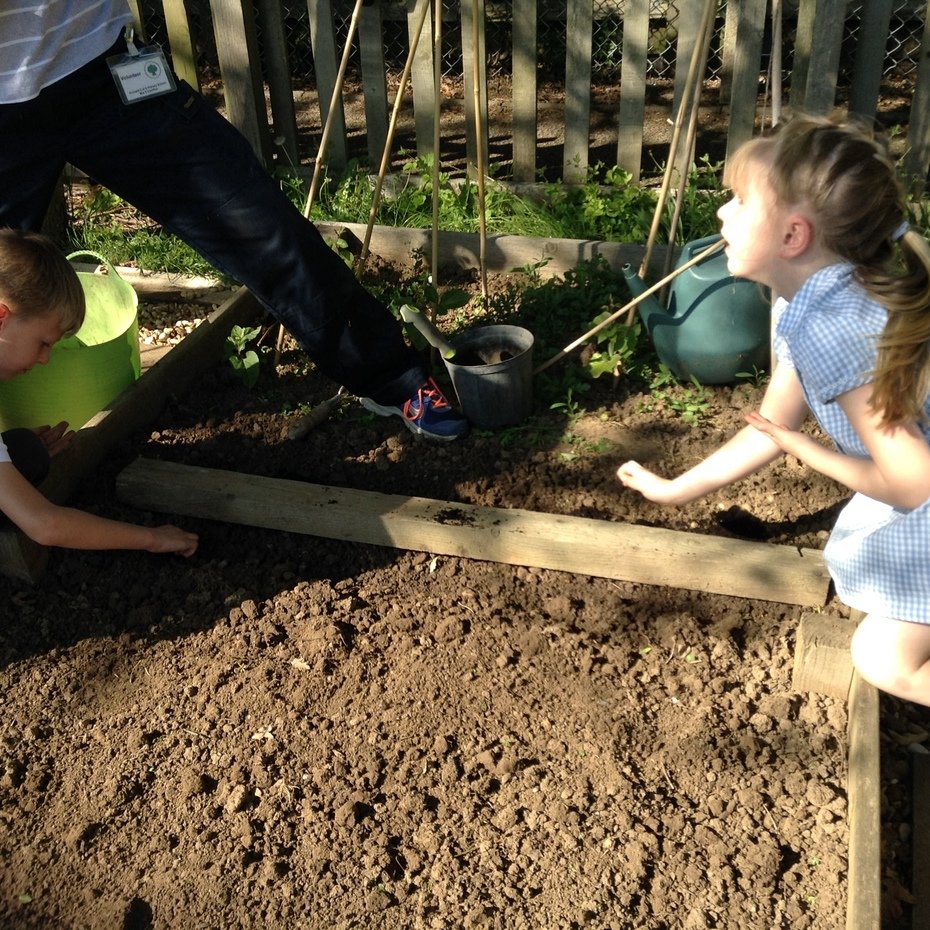 Hopefully after half term the group will get to sample some!
26th March 2019
Transplanting was the word of this weeks club as we looked at moving plants from different areas (the plot and the peace garden where there are an abundance of flowers) to fill/add colour to the planters in the KS2 playground.




After doing this we added a bag of topsoil and gave them a good watering!
One of the mini scarecrows has been placed in the peace garden at the request of one of the clubs members.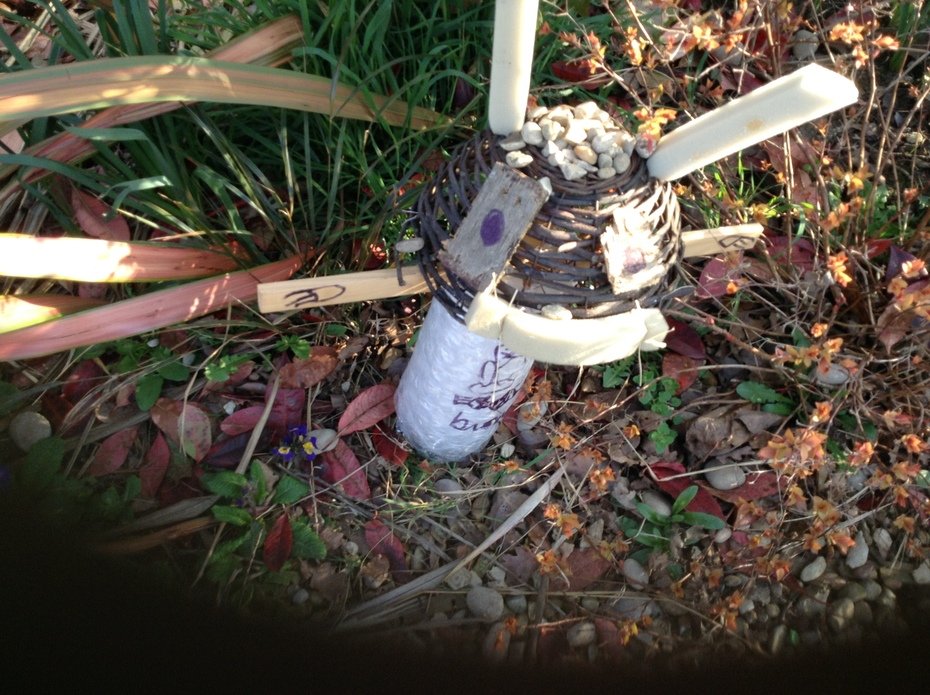 Another larger one, designed on a previous week, has now been made and erected by the raspberry canes in one of the beds, ready to keep the birds away from the fruit we will hopefully produce later in the season.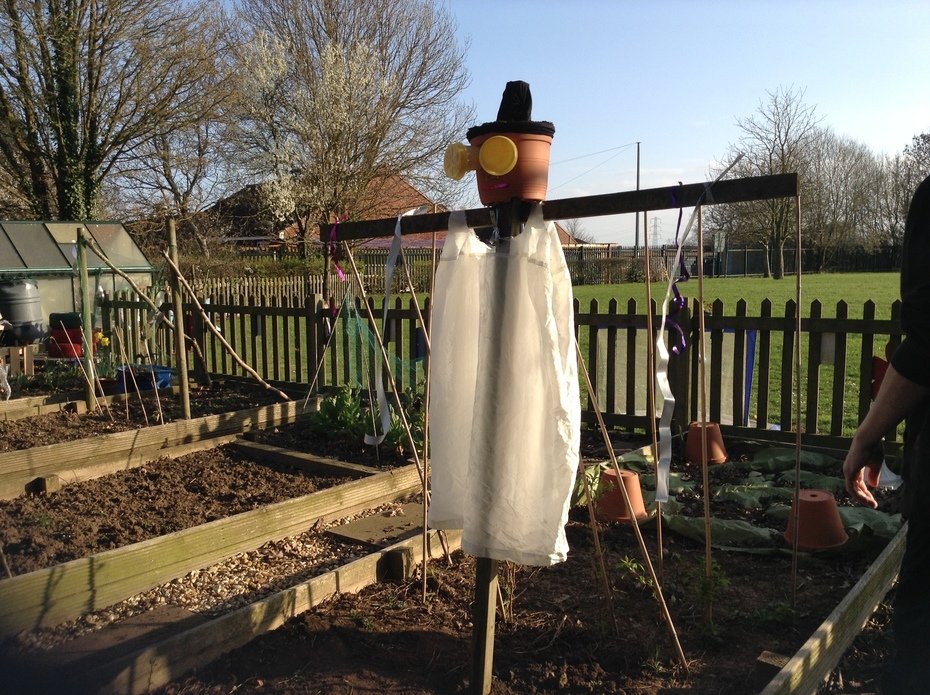 As this is the last week of the club and we already have a good crop of rhubarb growing, some of the group decided they would like to take some home to try!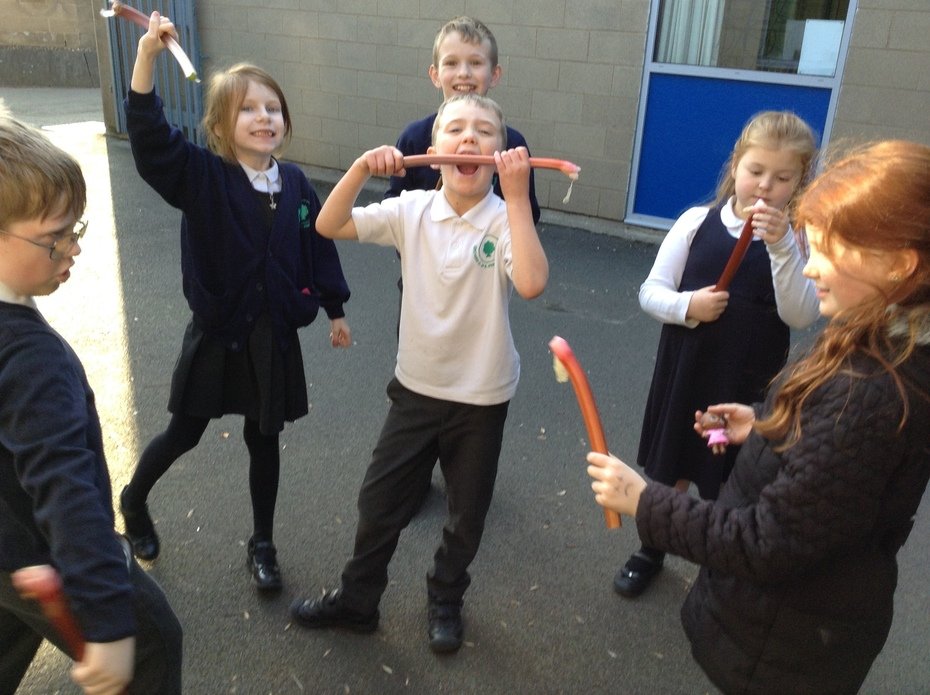 19th March
This week we looked at growing a new plant from a cutting as some of the group love the smell of the mint we have down on the plot.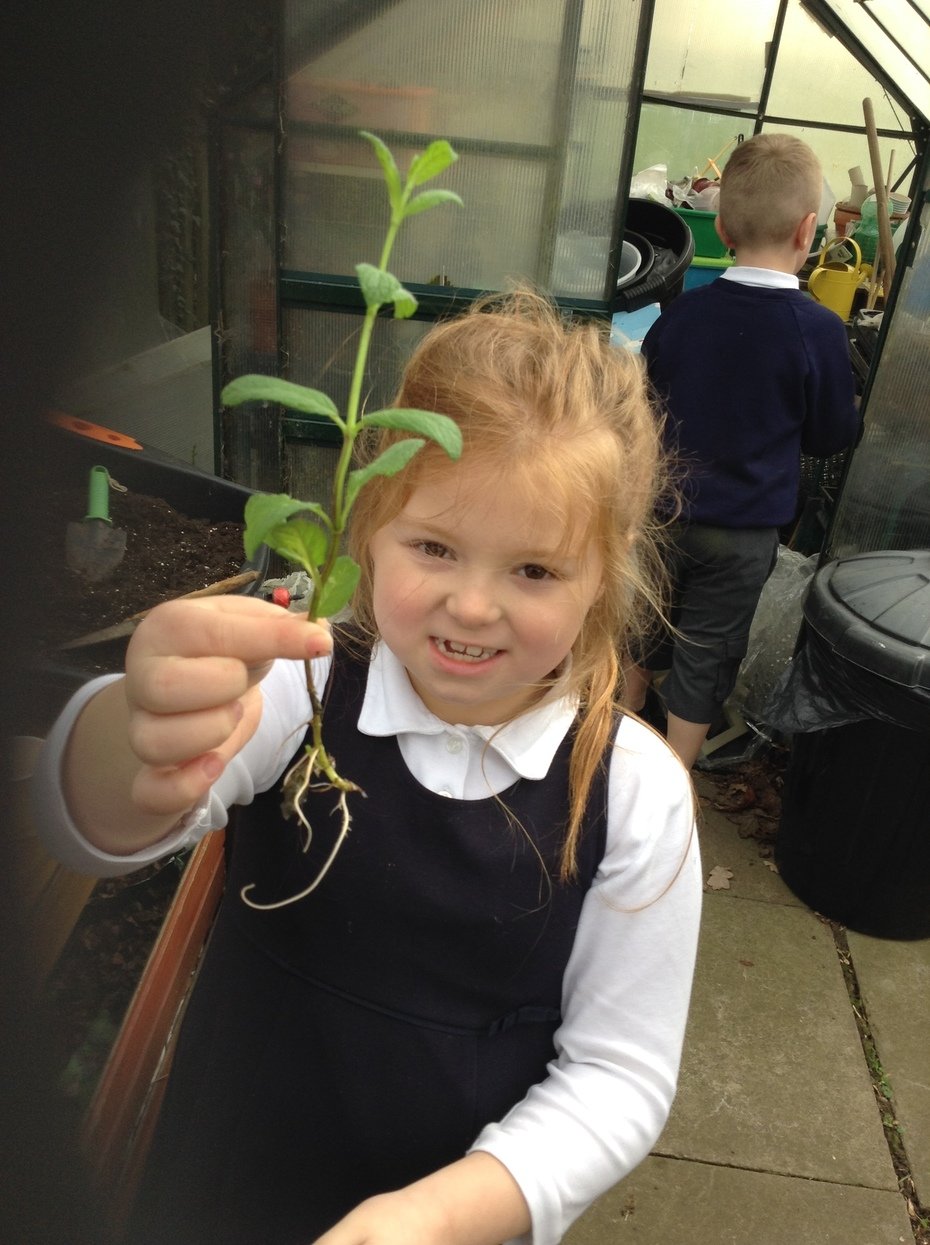 The cuttings were taken and placed in a glass jar with a small amount of water. After a few days roots began to appear. These can then be potted on.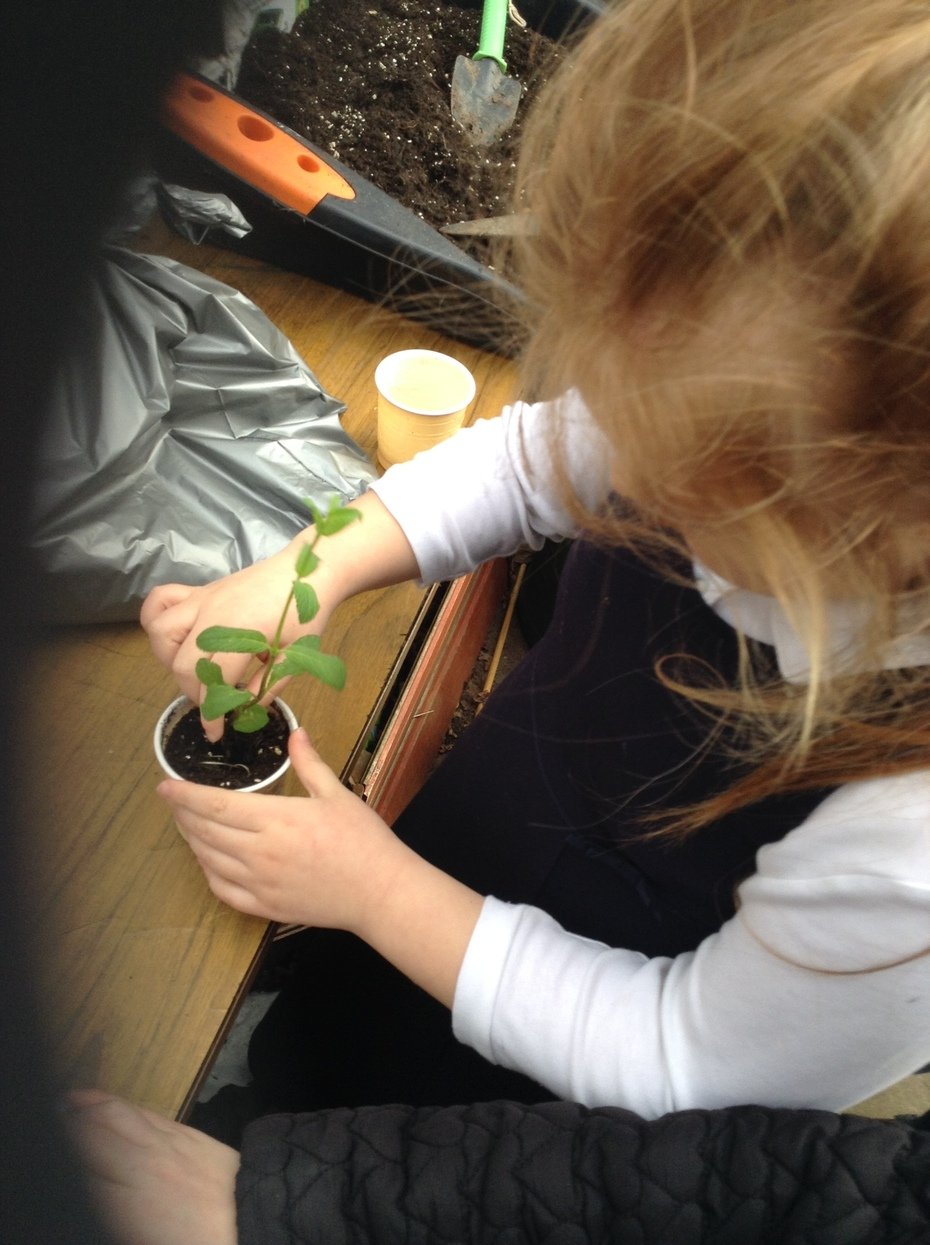 Some of the group were given the task of re weeding part of a bed.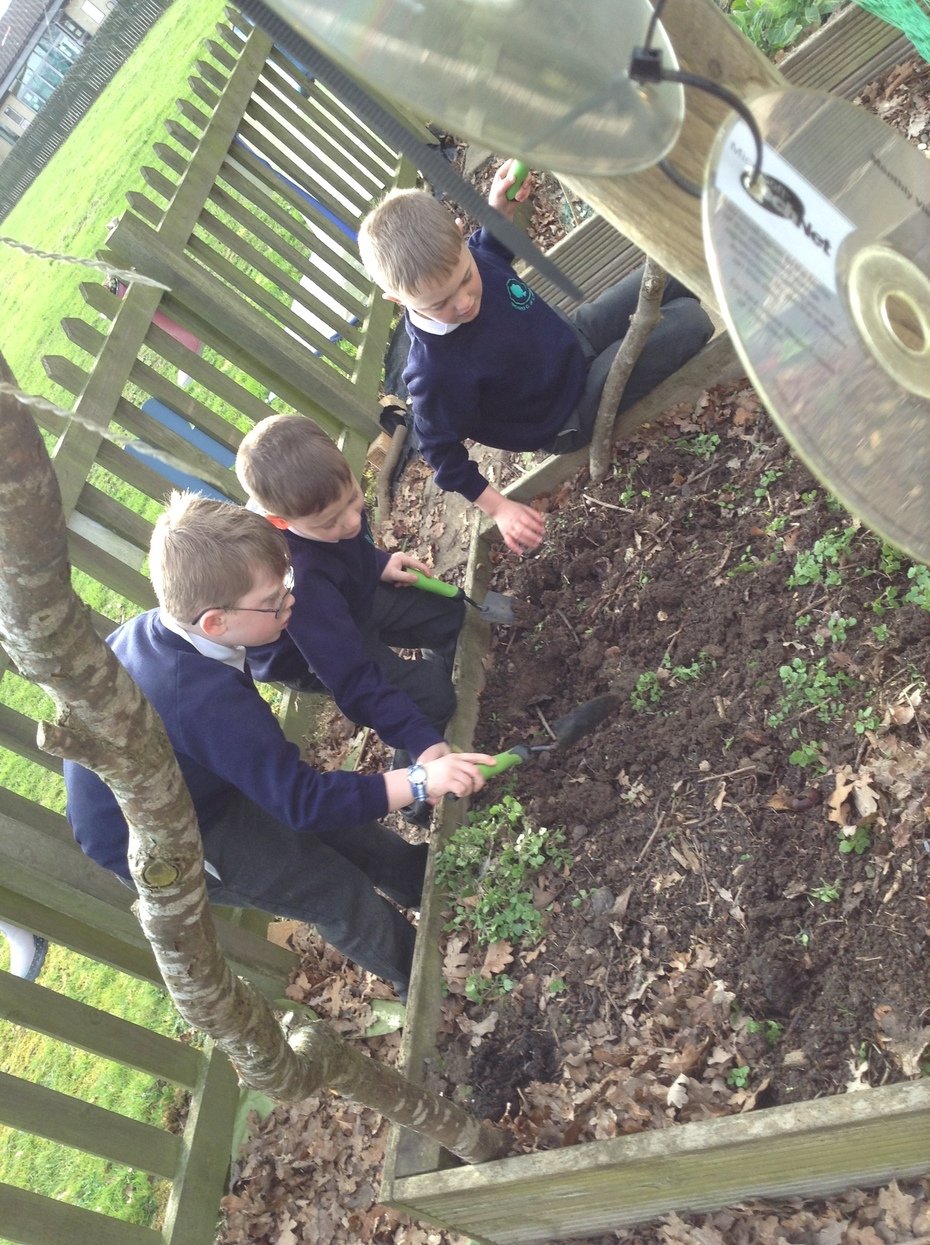 While others chose to make miniature scarecrows.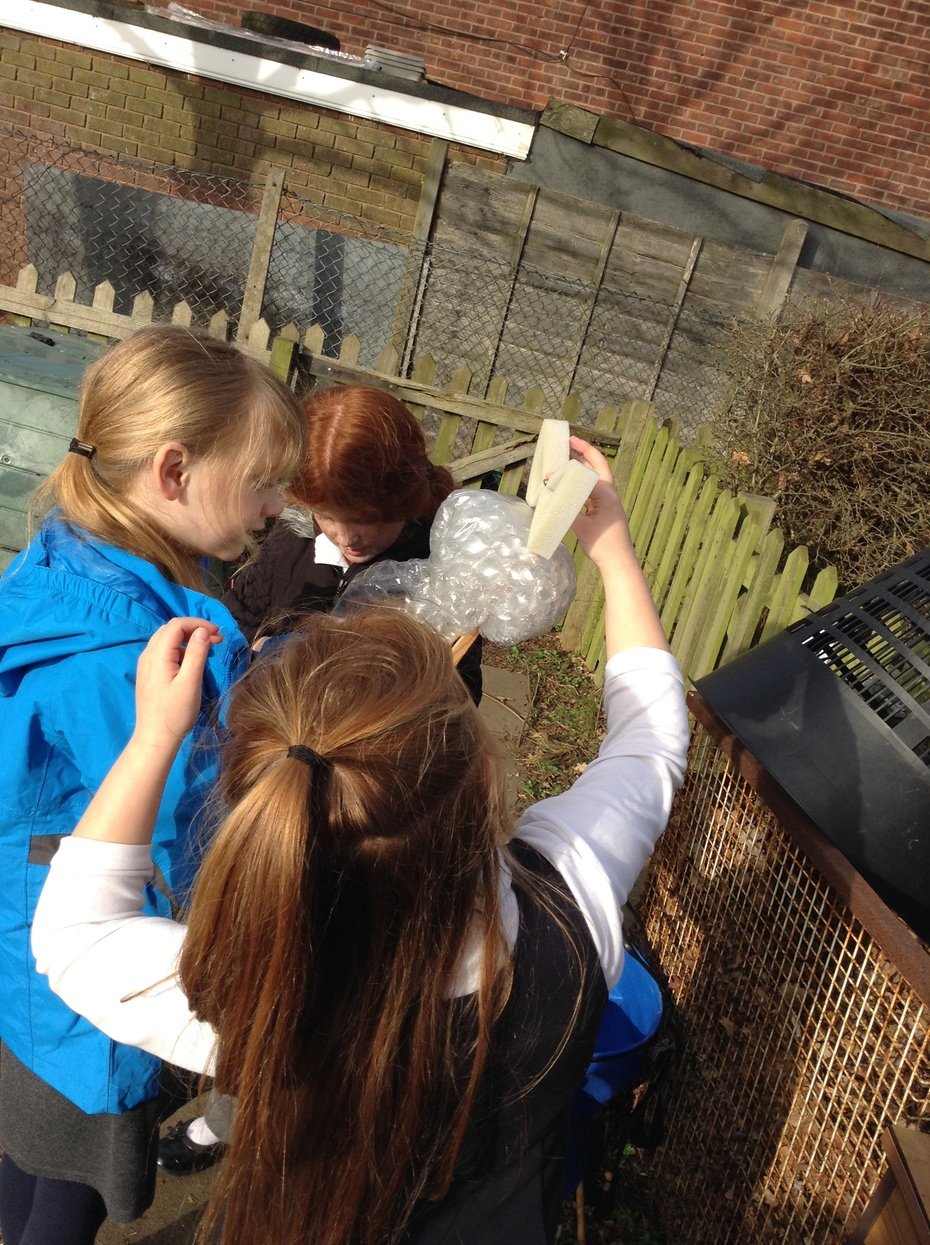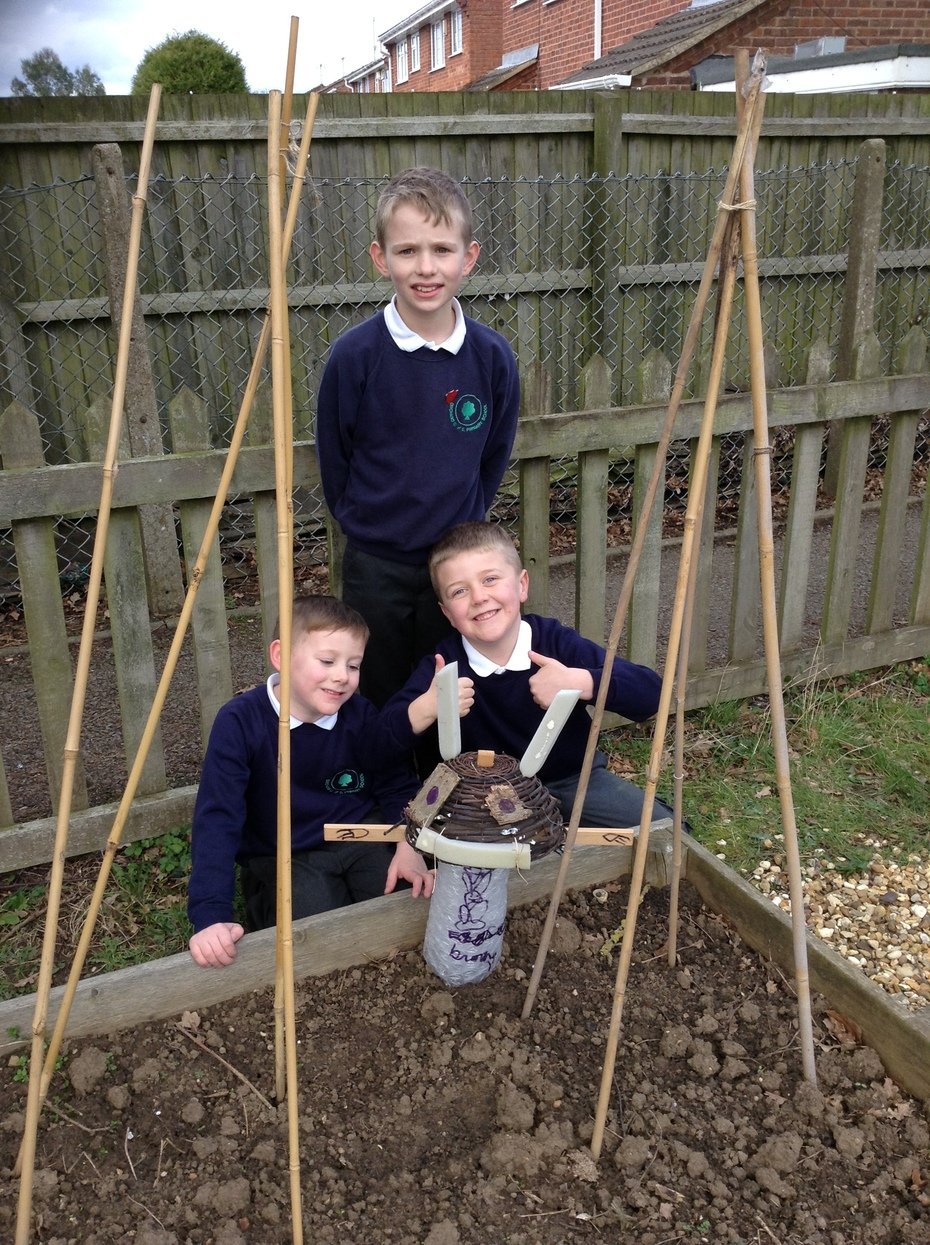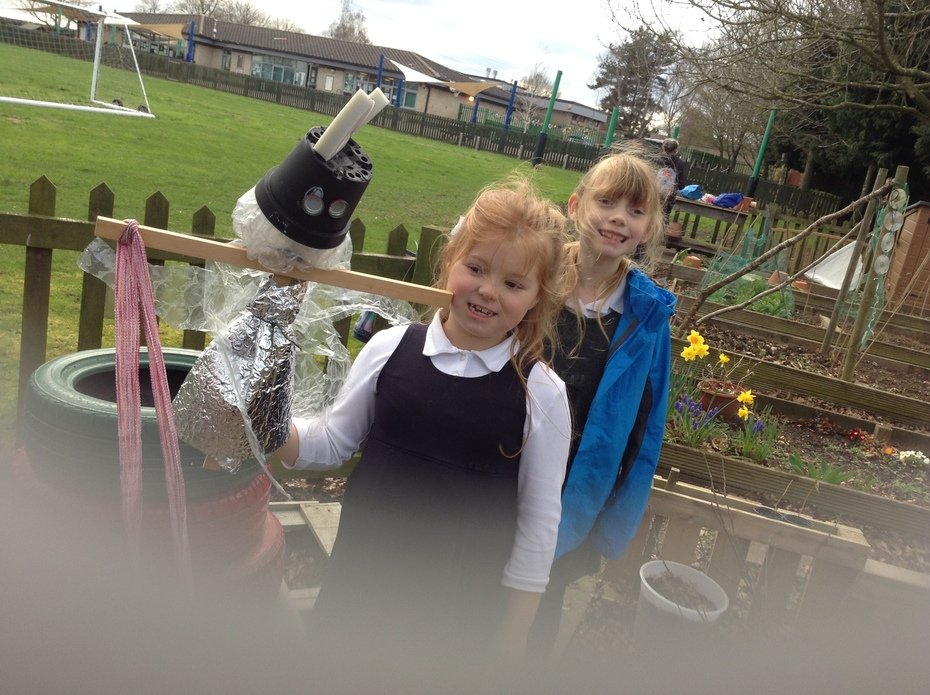 Look out for them around the school grounds!
12th March
Sadly the rain came down heavily for most of the day so after watering last weeks sown seeds which are being kept in the green house it was decided that the group would either design a scarecrow or make a poster. They were shown examples to get ideas.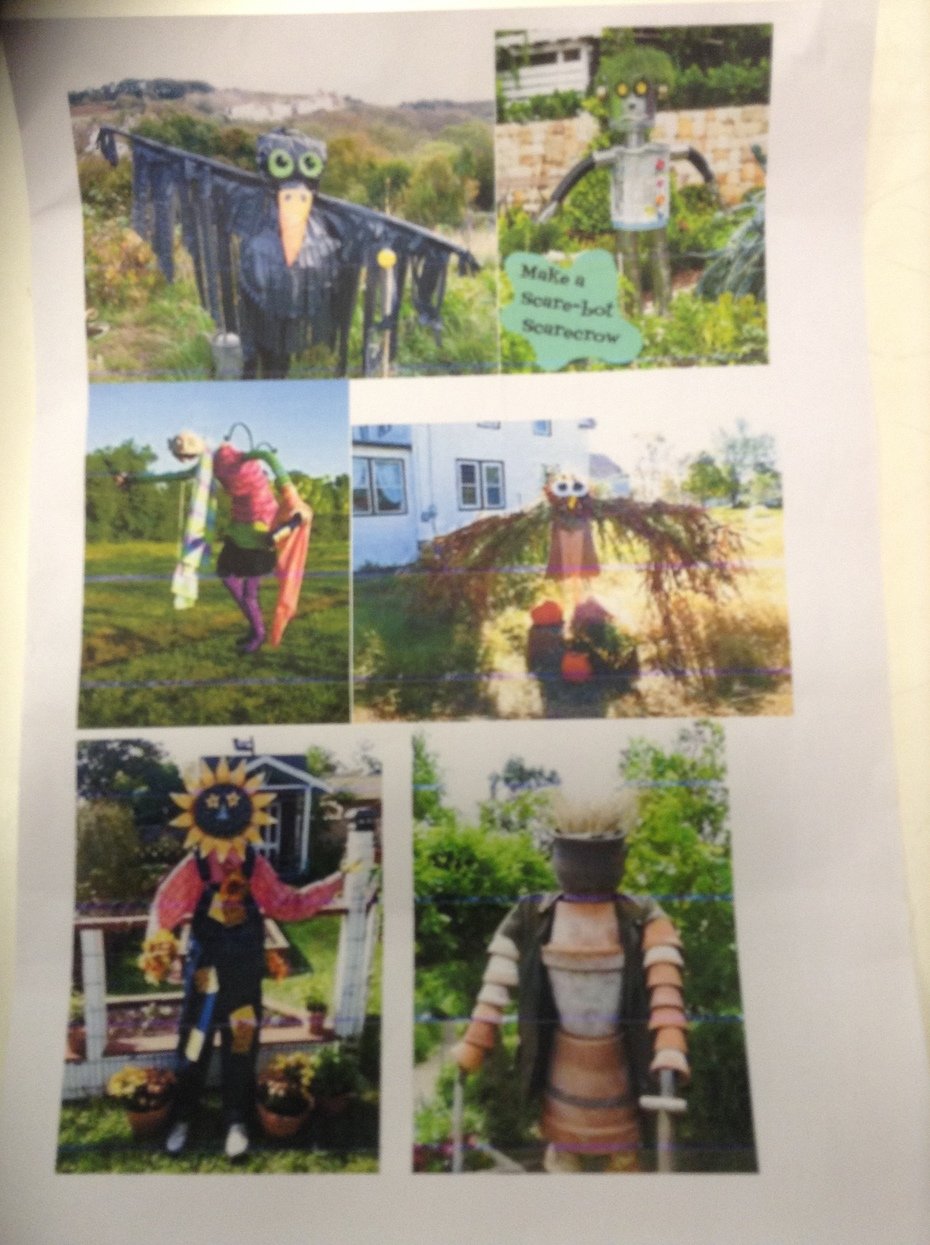 Then they set to work being creative.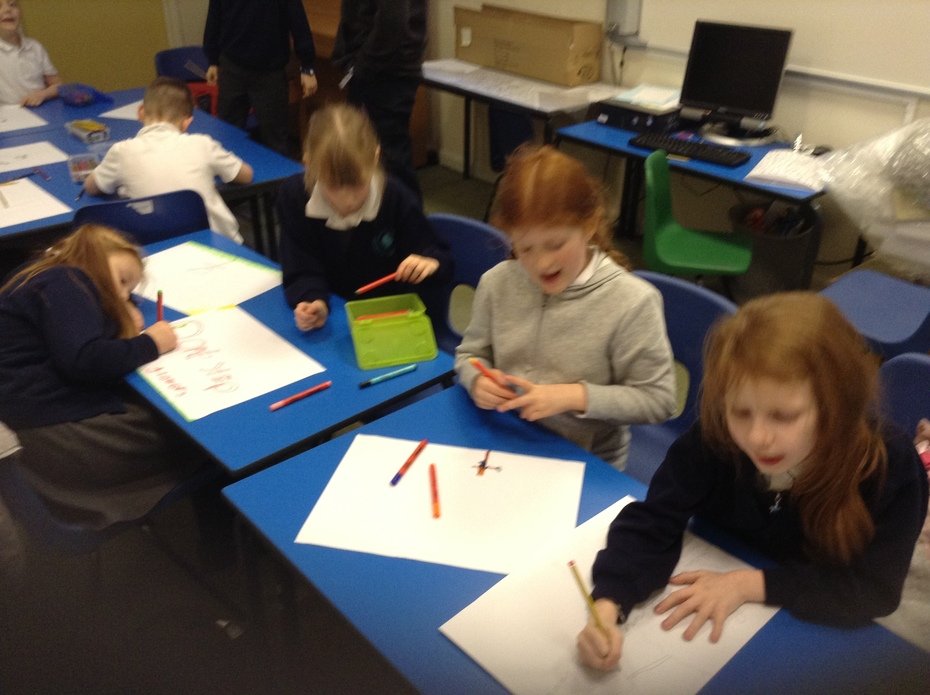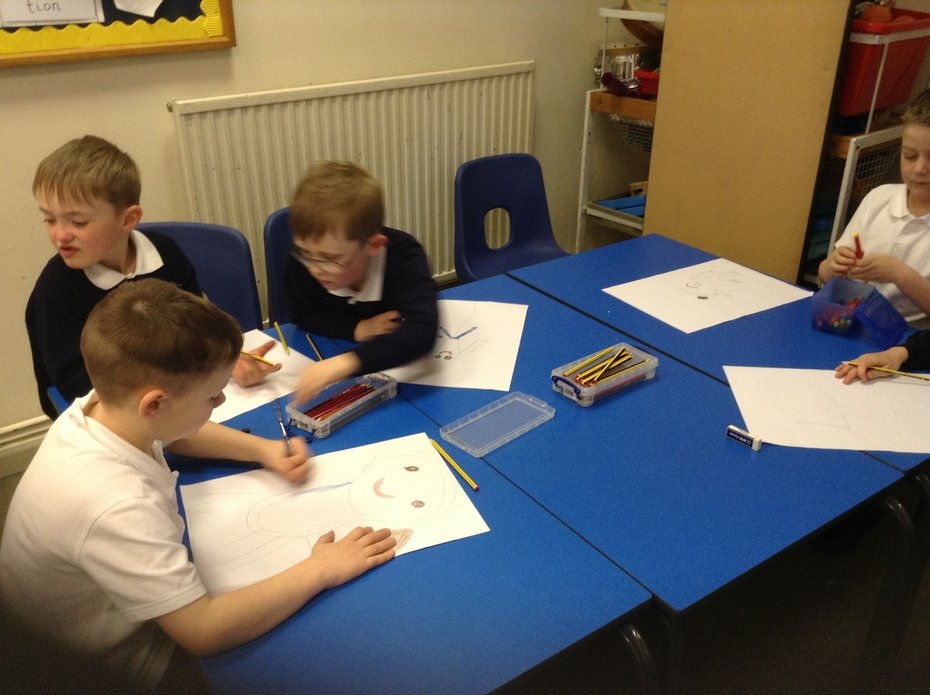 These are the finished designs for scarecrows.

These are posters which will be laminated and put up outside.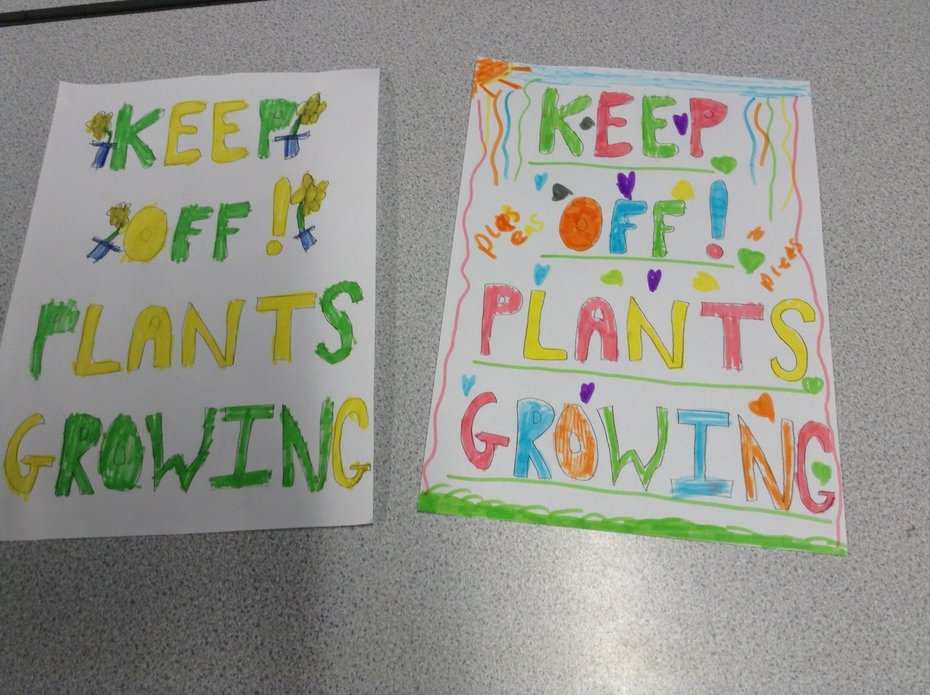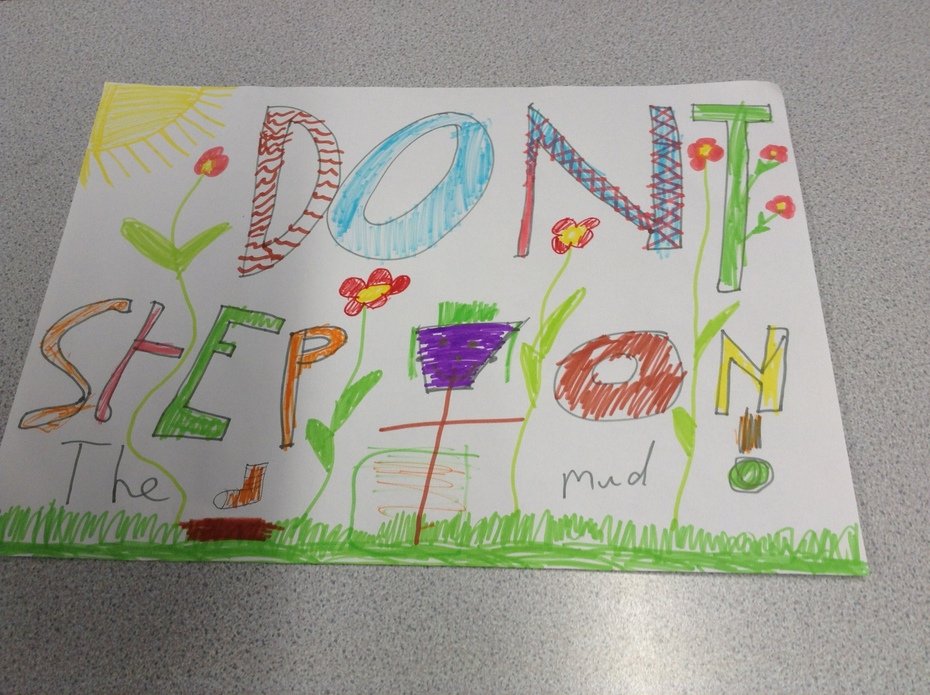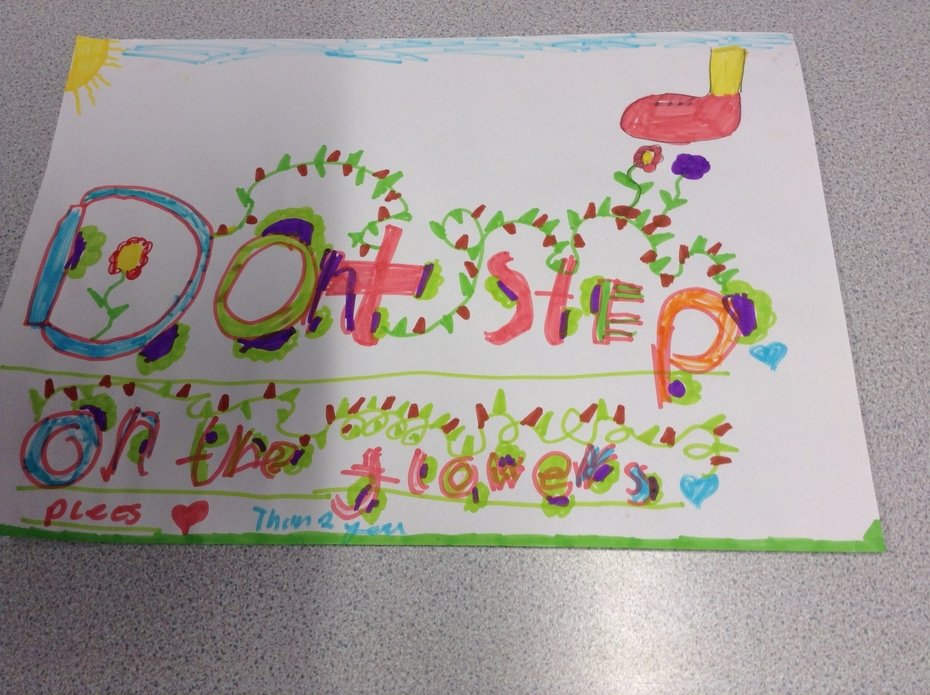 Hopefully these will make pupils aware of growing areas and encourage them to follow the instruction/requests.
5th March
This week we decided to split into two groups. Each group were given jobs/tasks to complete.
Group one had to choose vegetable and flower seeds to sow. These will be kept in the greenhouse until they become established seedlings before being planted out into one of the beds.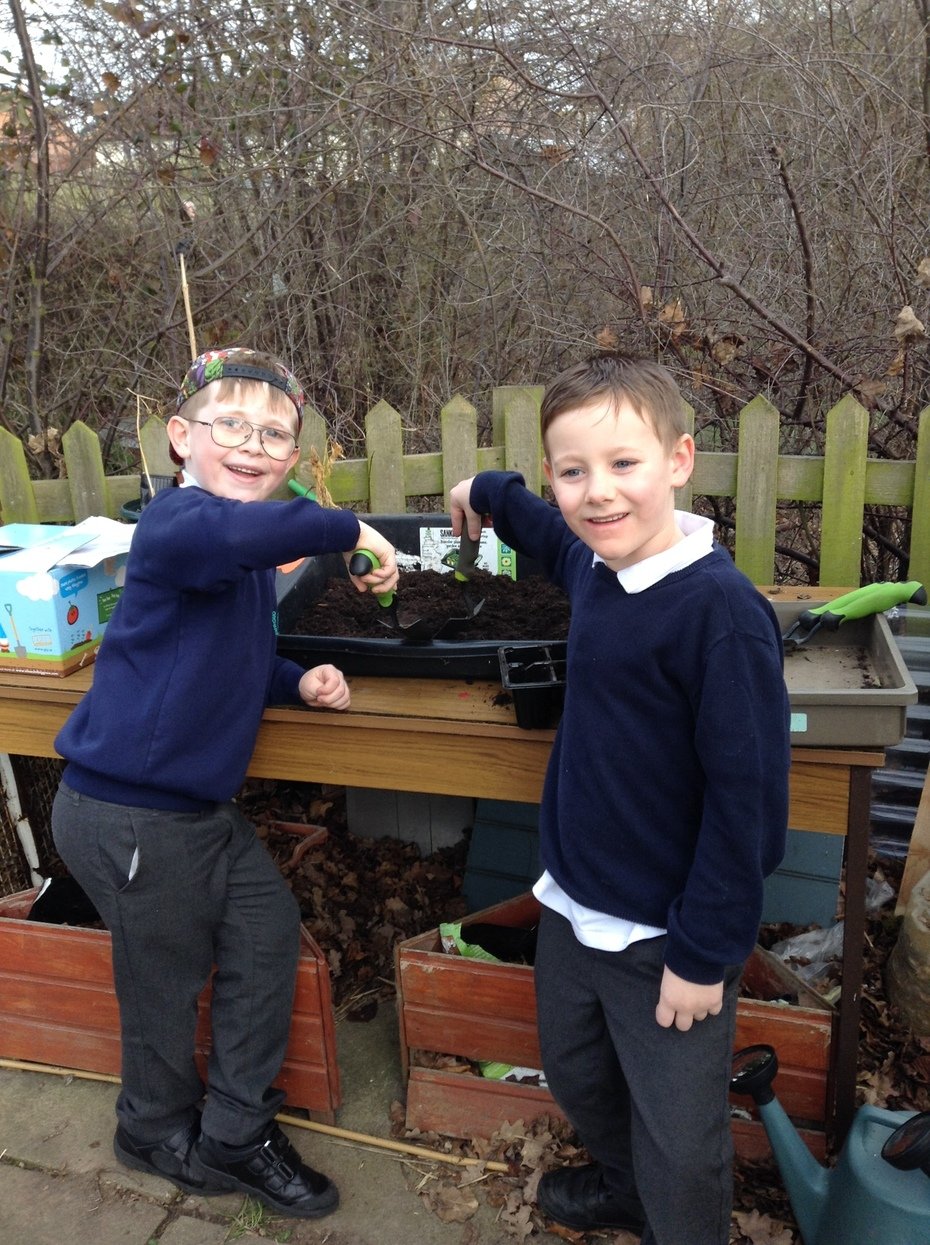 Then there were the hundreds or possibly thousands of leaves to collect up which had fallen from the Oak trees inside the plot. A job the boys particularly enjoyed.


The girls constructed two wig-wams ready for when we plant this years runner beans.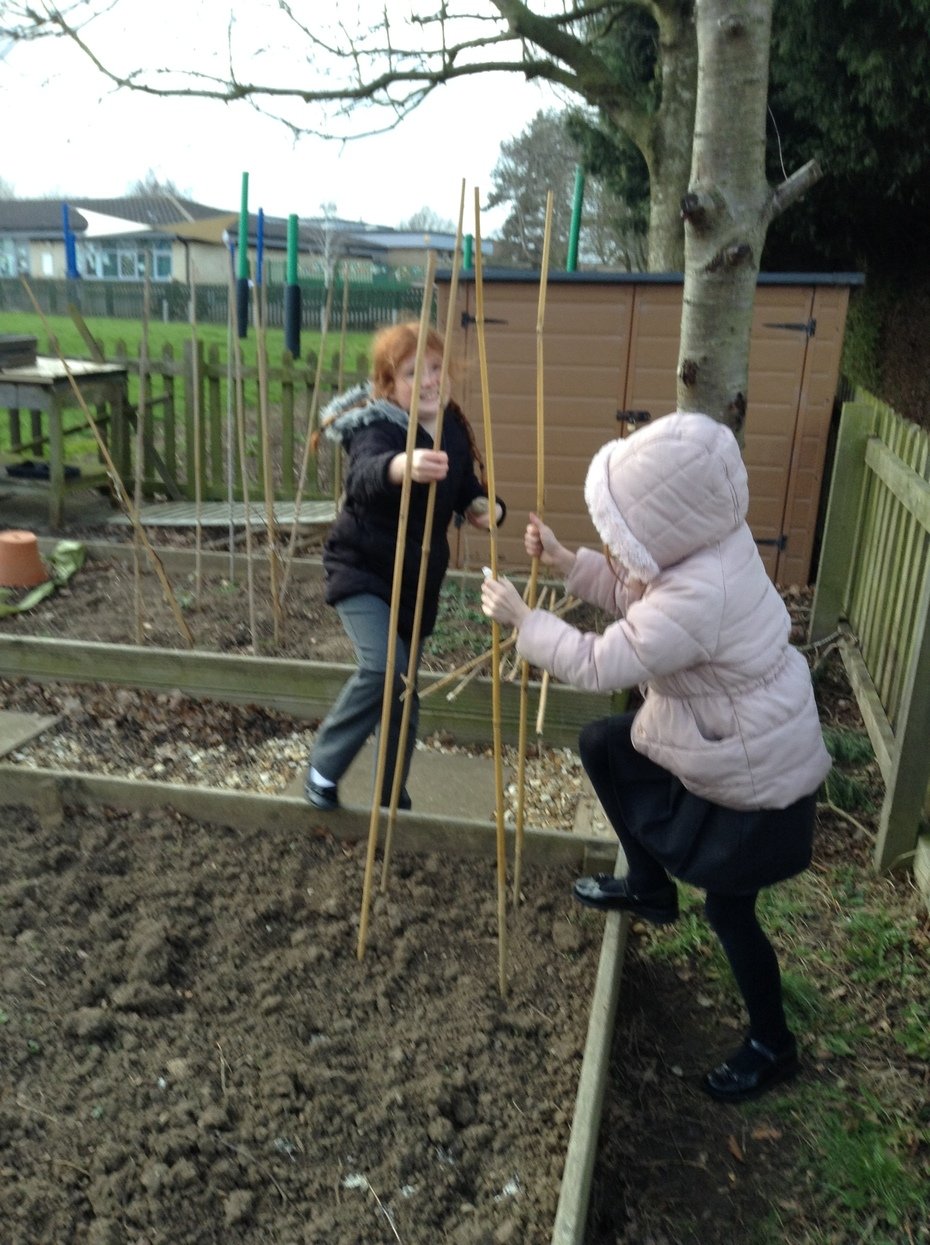 We will be doing some experimental planting using compost versus natures soil and comparing the results. Looking at plant health and size of crop.
Group two were given the task of tidying the kitchen garden area.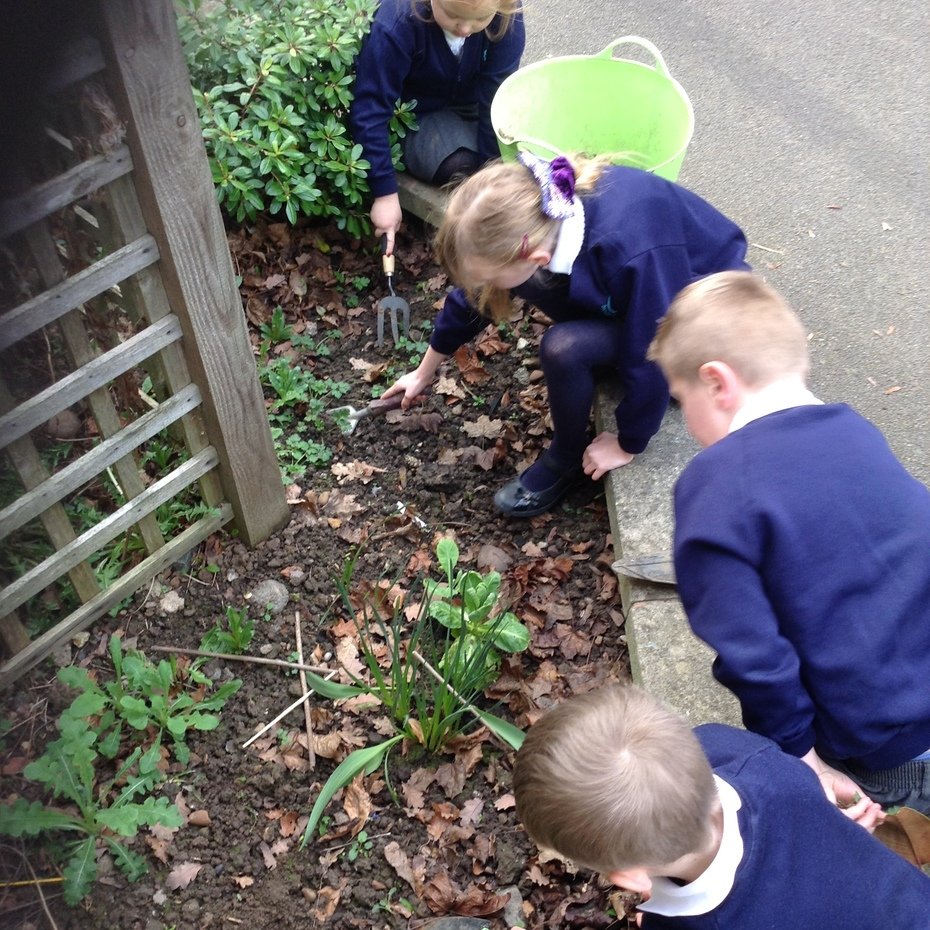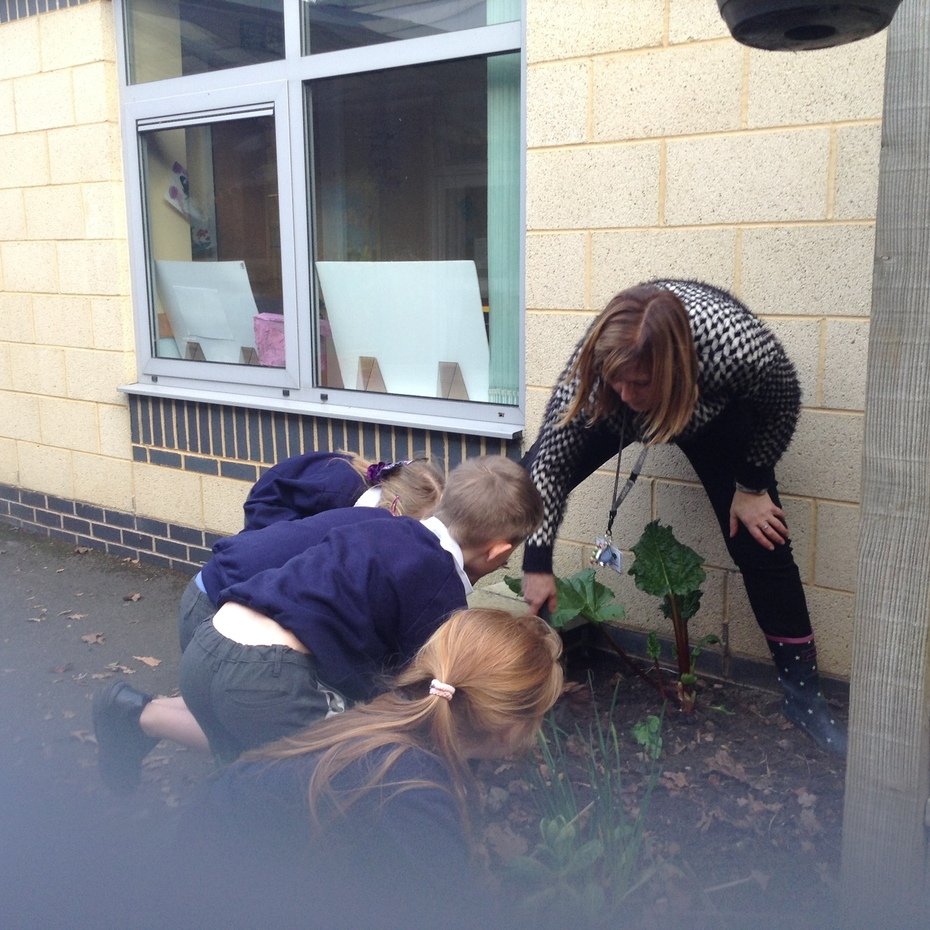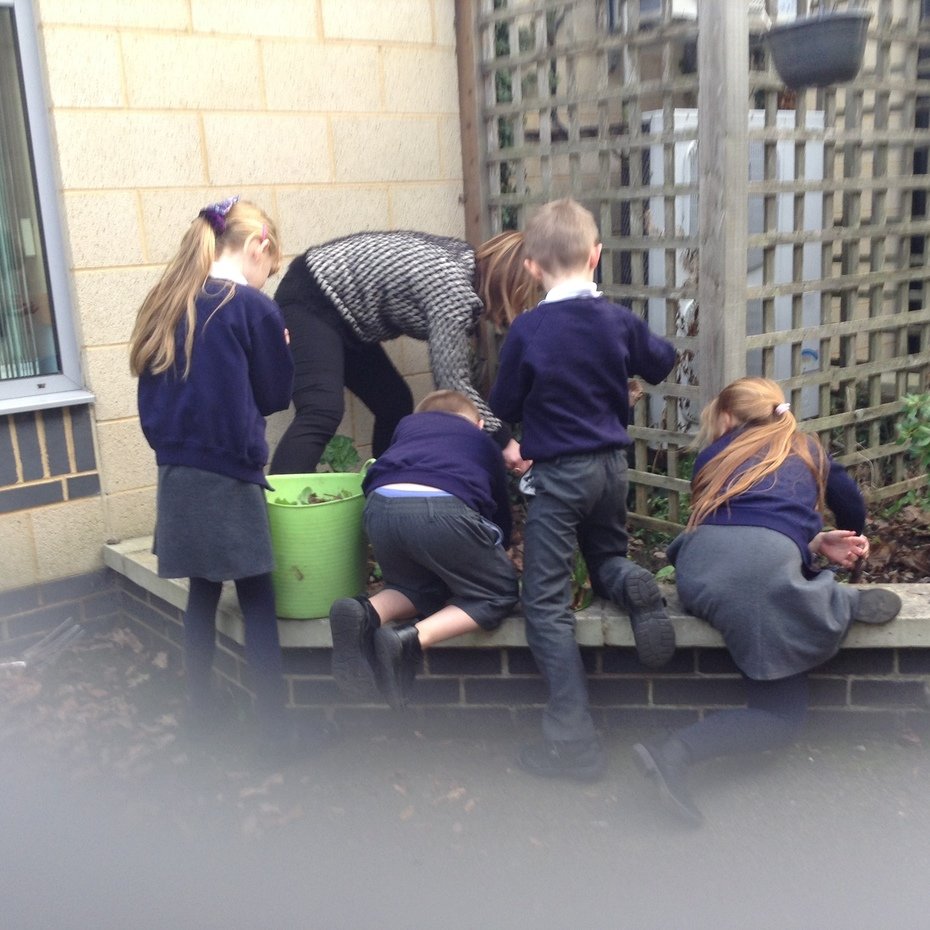 We disturbed a large caterpillar buried in the soil.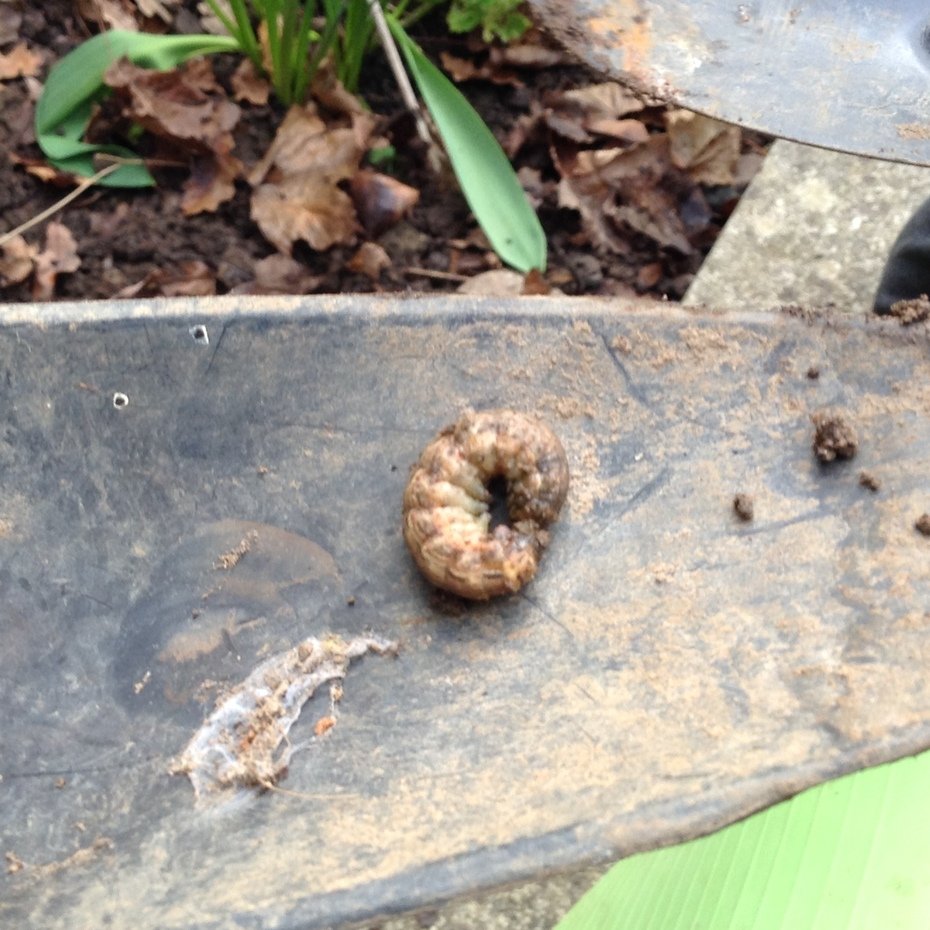 After having a good look at it we carefully placed it back in the soil.
We also found/pulled up lots of sprouting seed pods, the winged fruit, from the Sycamore tree (children stick them on their noses or call them helicopters) in the playground which had been blown by the wind on to the soil.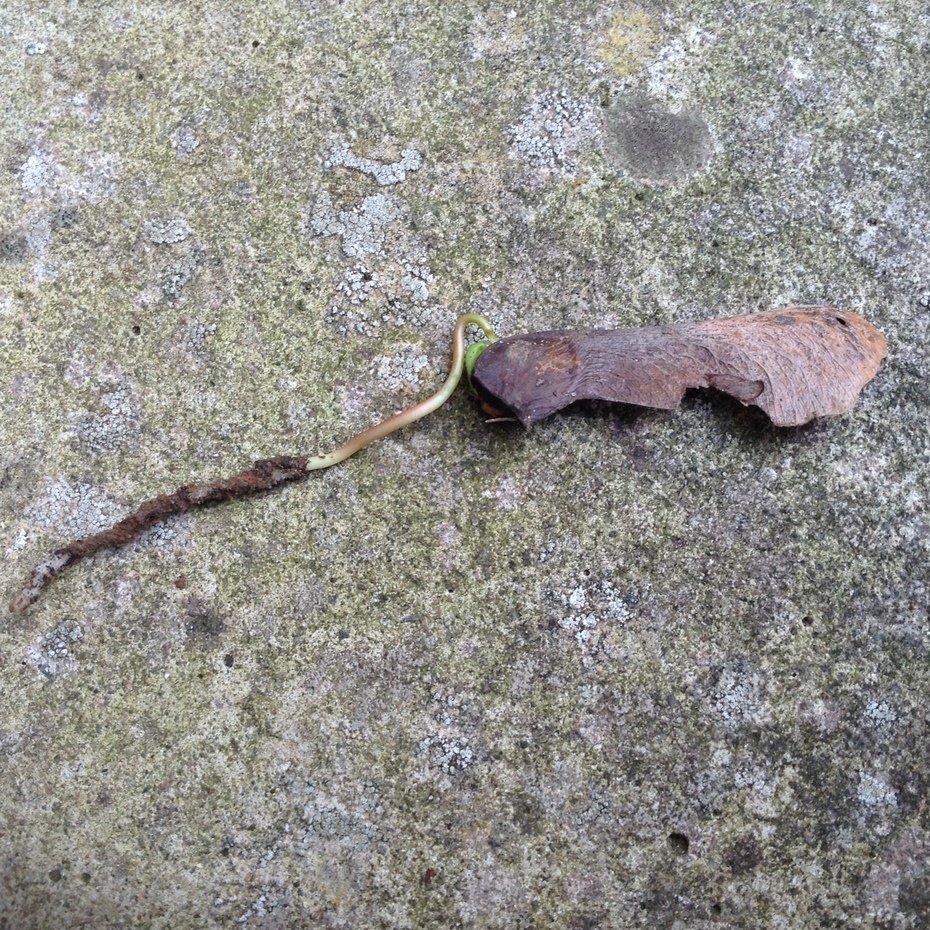 Then it was on to the next job.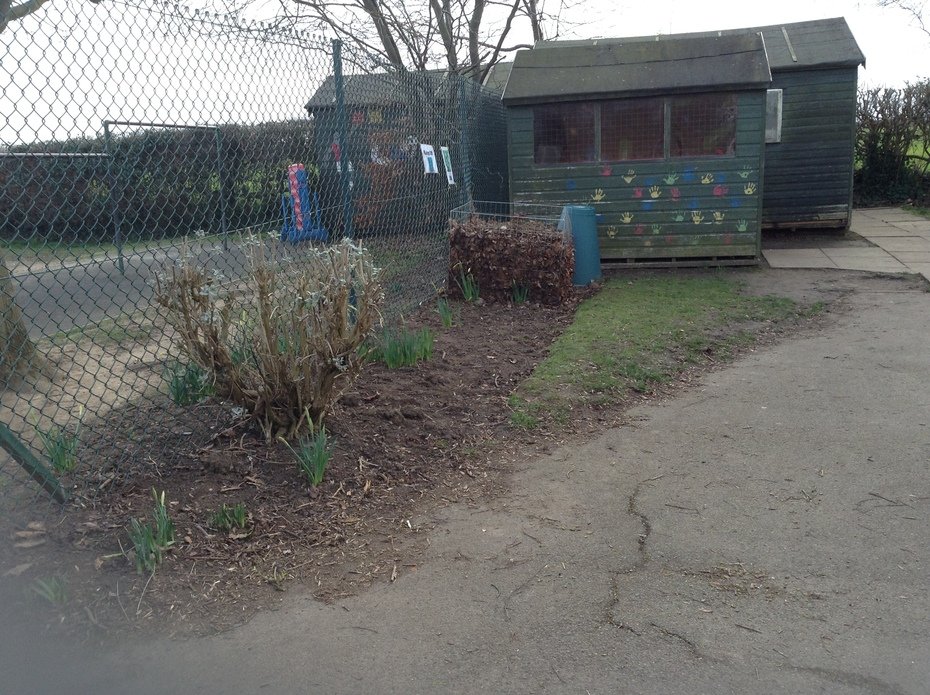 An area in the KS2 playground which the group felt needed tidying up.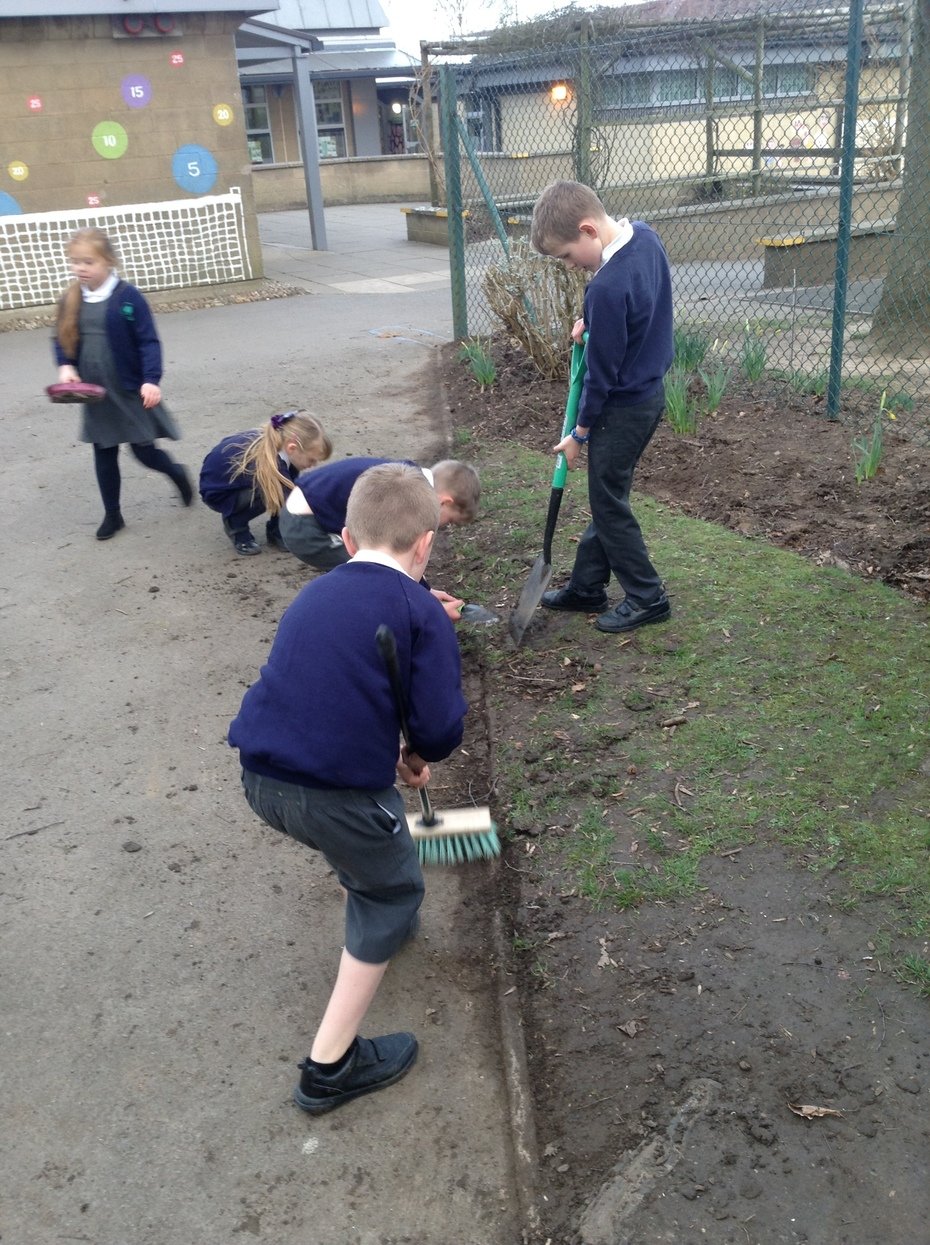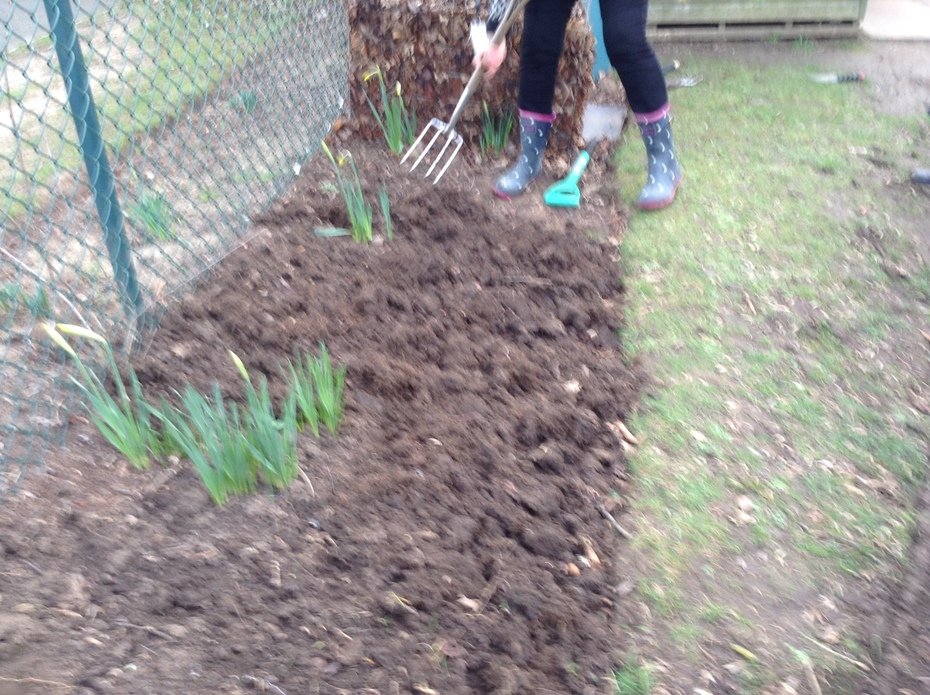 We set to work re edging, defining and digging over the garden/soil space so that later in the season we can either plant vegetables or sweet peas up against the wire fence.
We think we did a fantastic job and have made a huge improvement.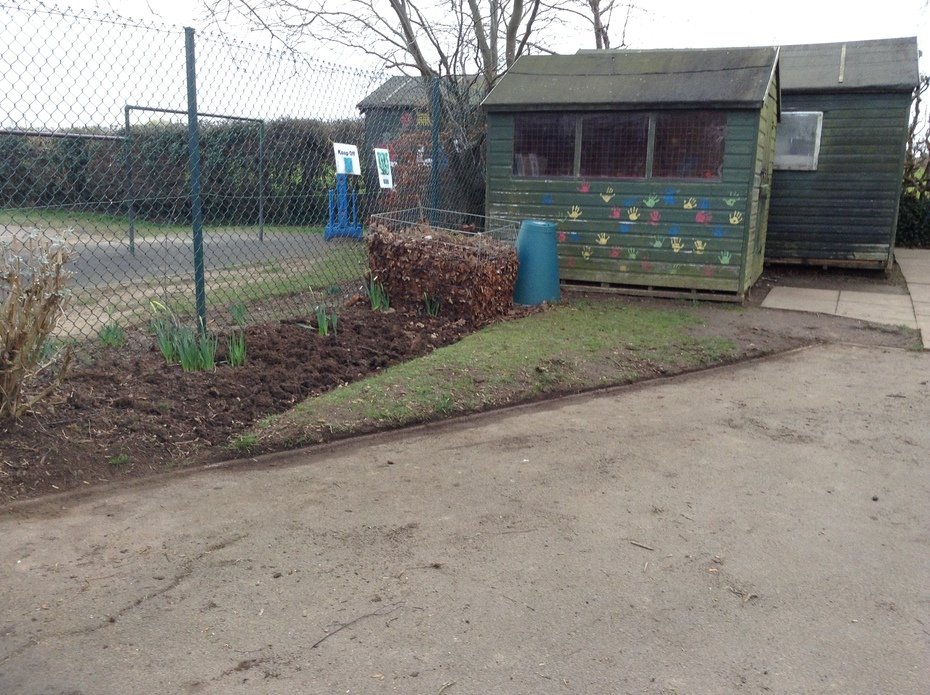 What do you think?
26th February
A new growing season with a new member and some returning ones.
The first job was to have a look around the grounds and spot/identify all the spring flowers starting to emerge.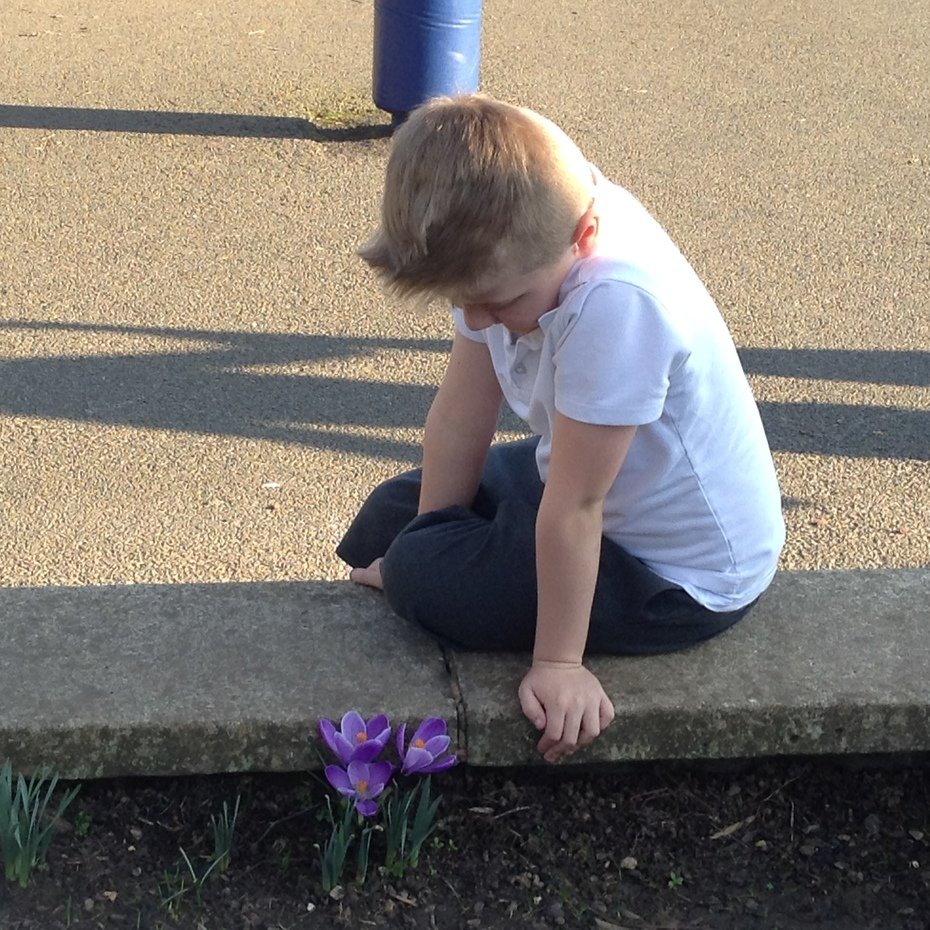 Then off down to the plot where we found lots more from bulbs planted in August.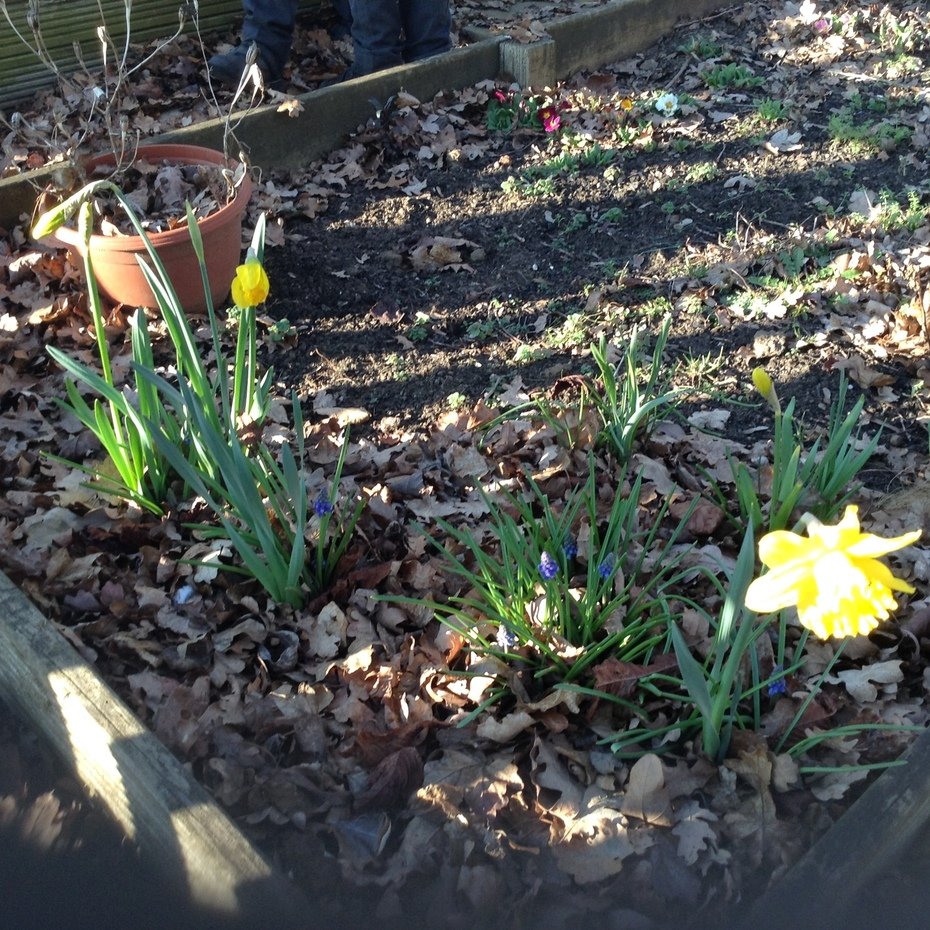 We also found the Carrots, Rhubarb Chard and Cabbages still going strong despite the cold,
wet weather we've experienced during the Winter months.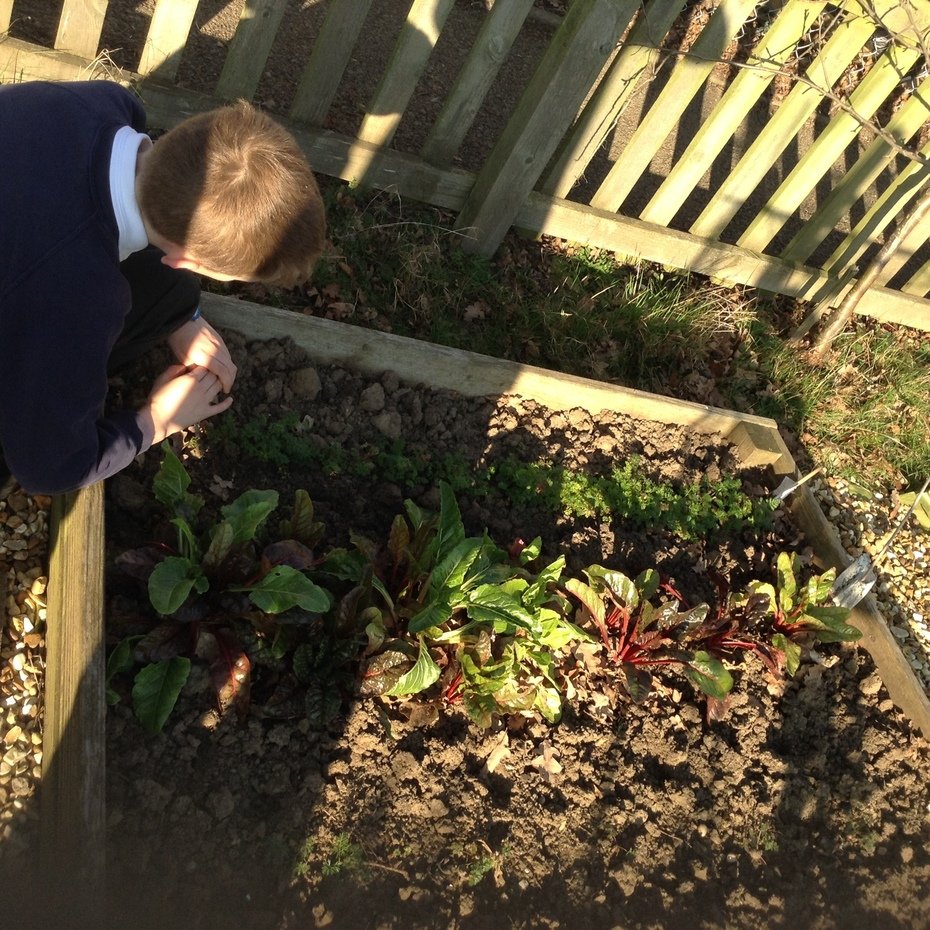 It was decided to pull up one solitary Parsnip to see how successful it had been.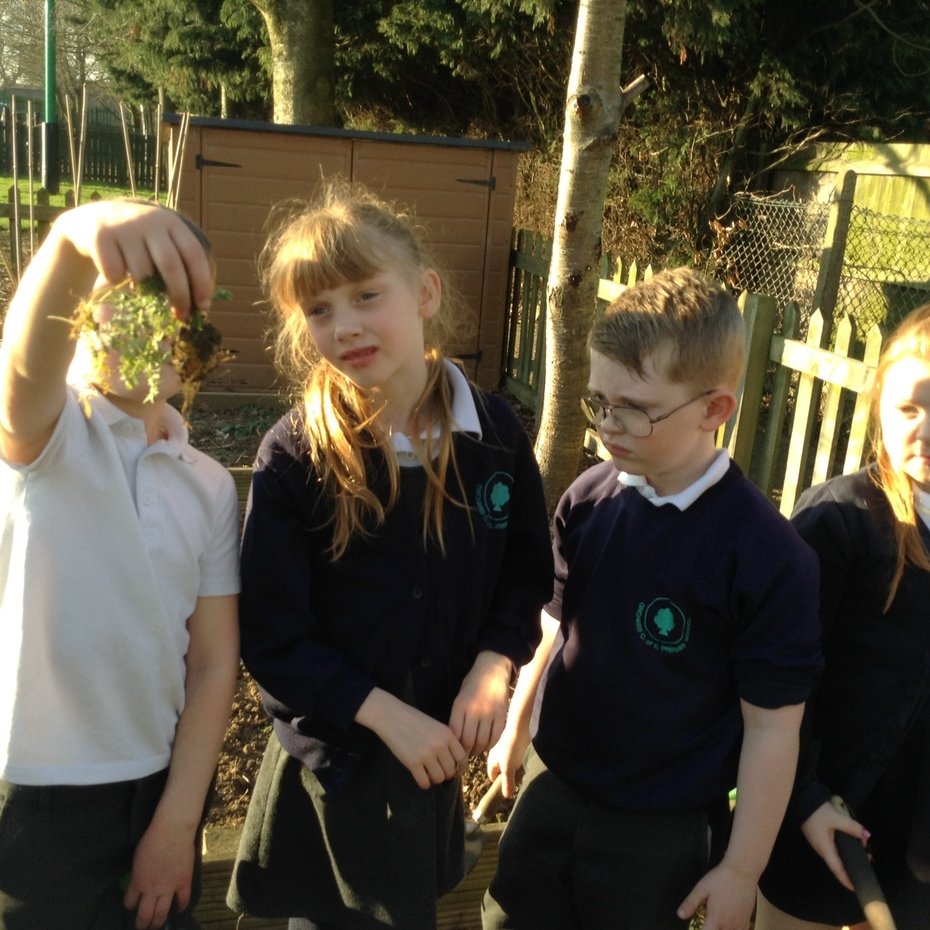 After that there was a third of one bed to weed.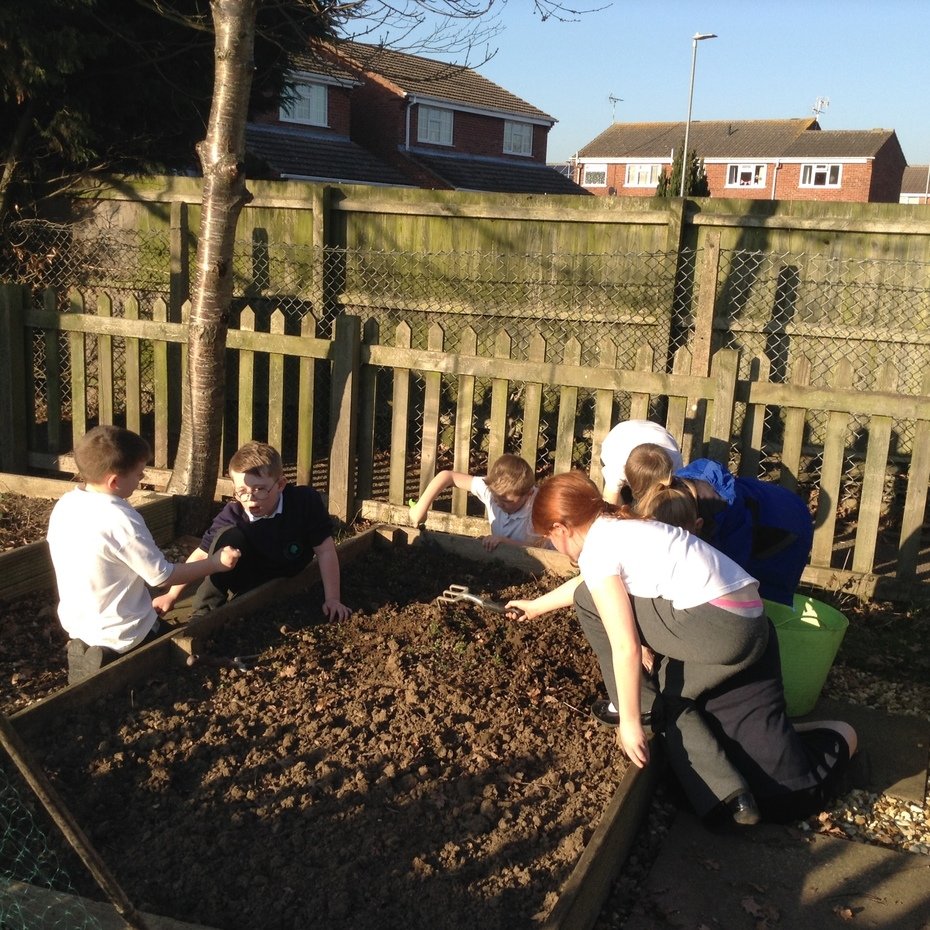 During this we found a Shield Bug and a Lady Bird along with numerous Worms!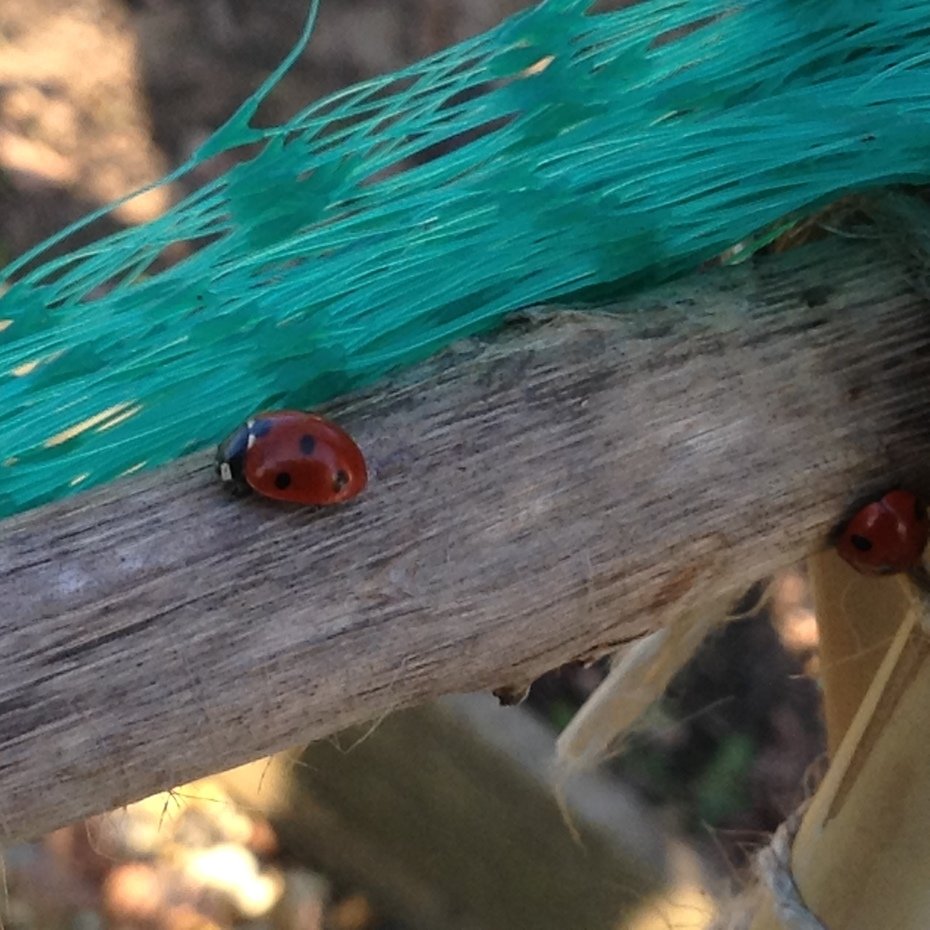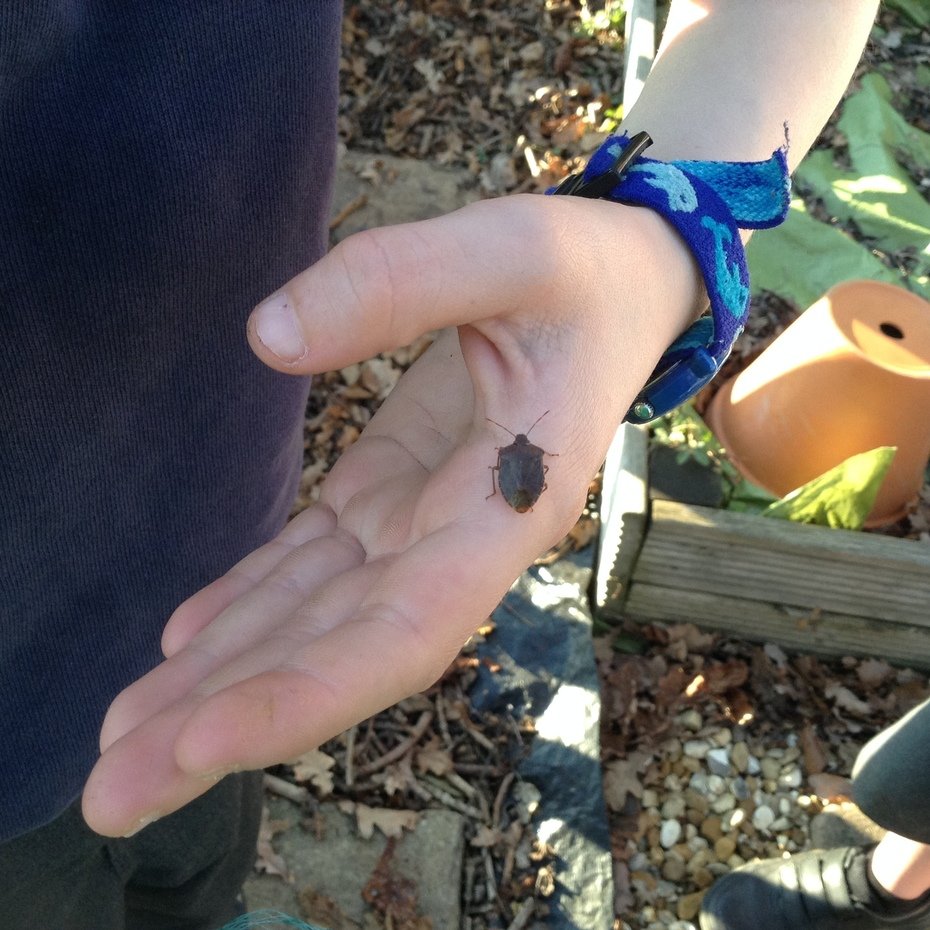 Next it was time for everyone to choose seeds to plant, either; Broad Beans, Peas or Carrots; which come on a strip.
Finally we weeded the planters in the KS2 playground and added some colourful pansies to the gaps.
12/02/2019 Sadly the last week of the club.

As Valentines Day is this week we thought it would be nice to make beautiful heart wreaths to give to the people around us who we love and value.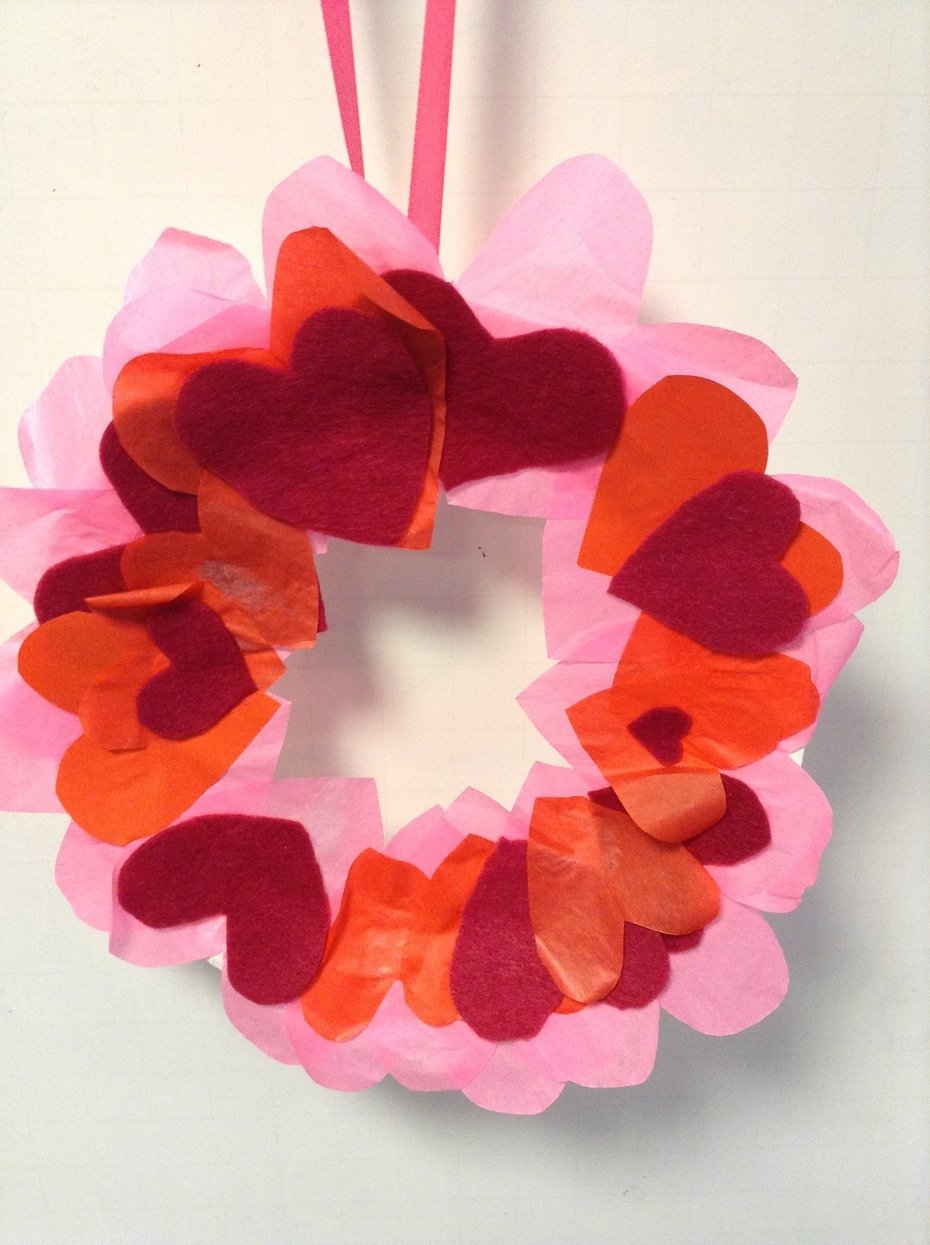 Some precut hearts were available however all children demonstrated determination when drawing round templates and practising their cutting skills.
A snapshot of what went home!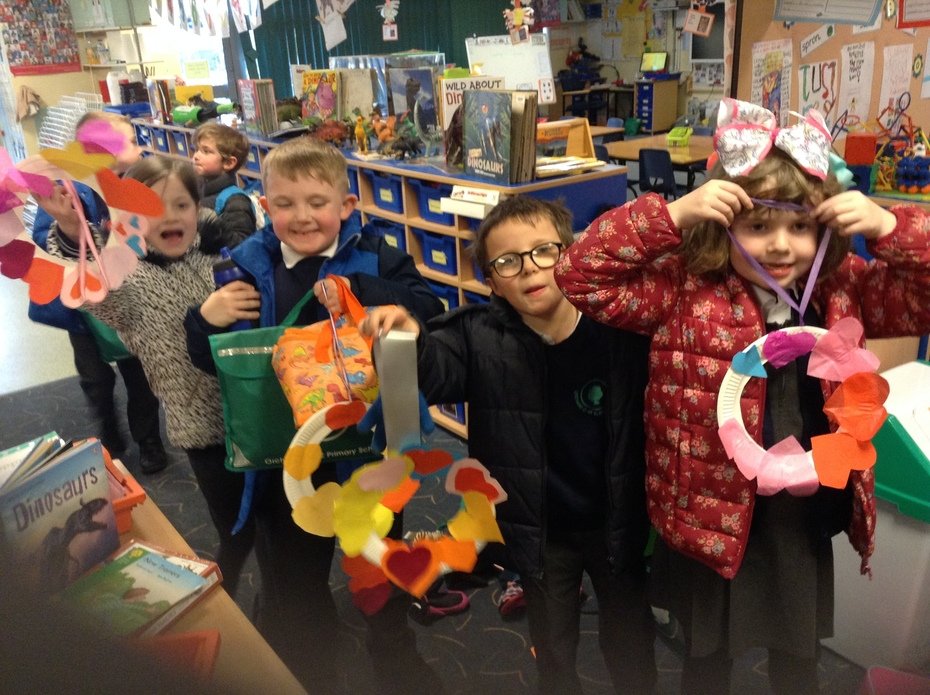 05/02/2019 This week it was paper plate snails and peg areoplanes.
Everyone took a place at the tables and enthusiastically began creating.
During this session adults observed the group showing incredible teamwork and great friendship.
This week the group were shown 2 examples of door plaques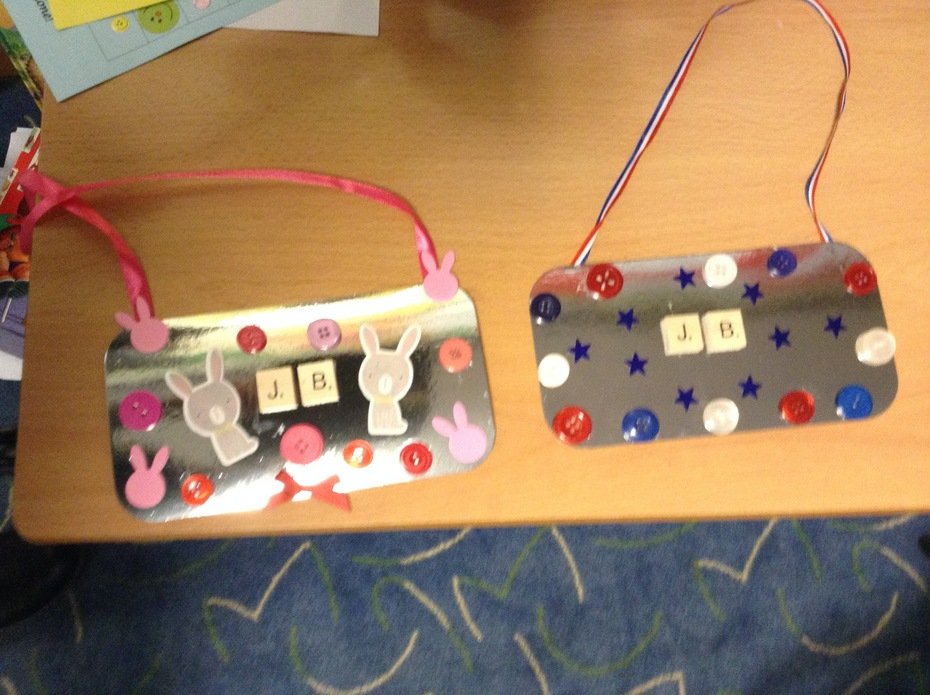 then they could choose from a selection of stickers, buttons, alphabet tiles along with other bits and bobs to make their own.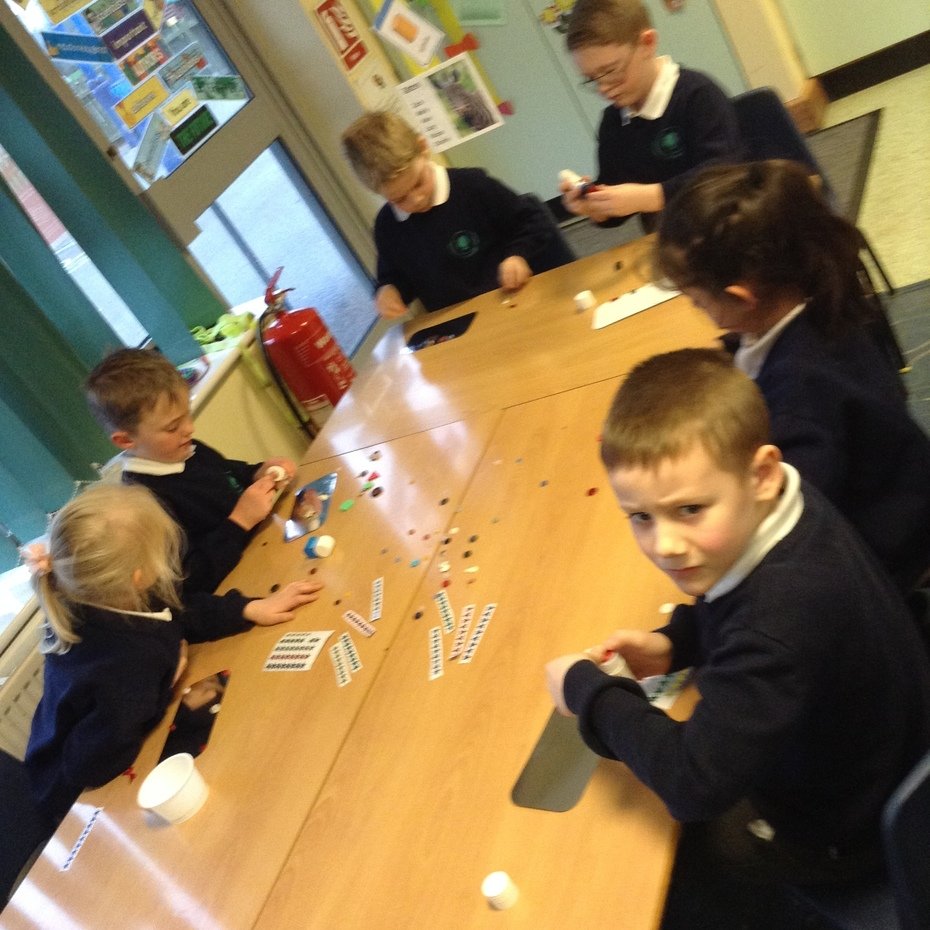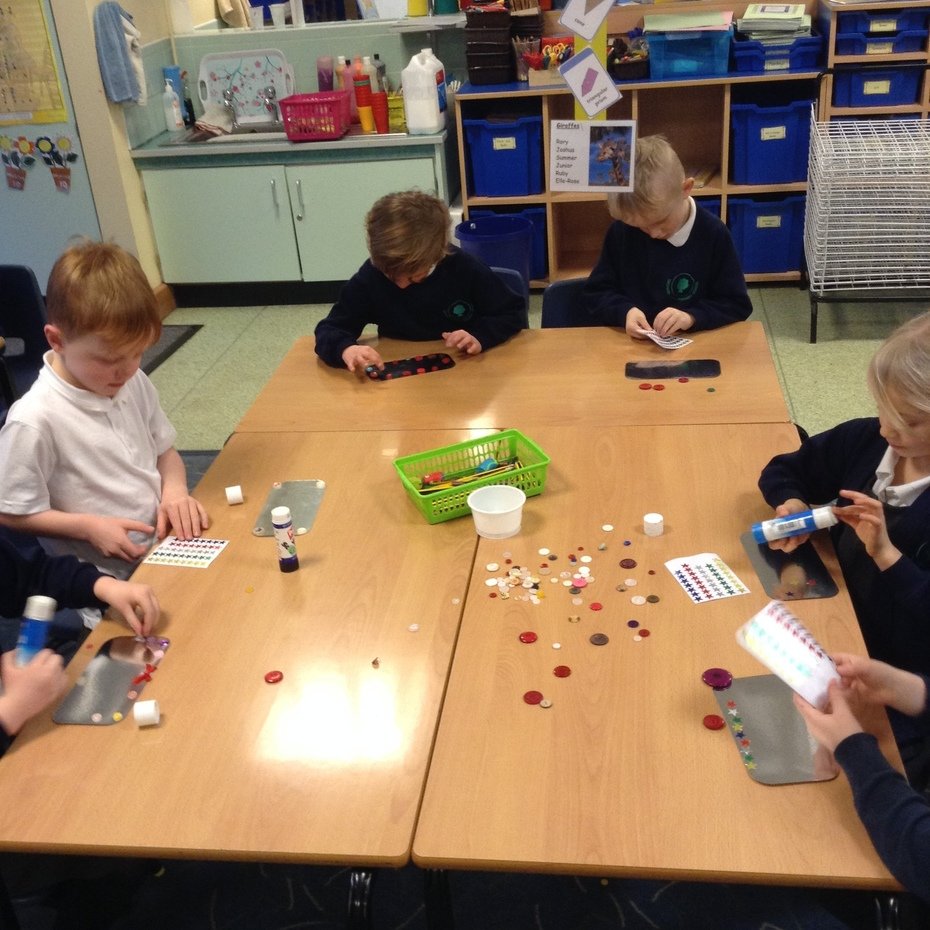 #CREATIVITY



The first week back for Art Club and we are impressed to see even more members than last year! (over a third of the class)
This weeks fabulous idea was to recycle old books. Just by making two folds on every page you can make your very own hedgehog.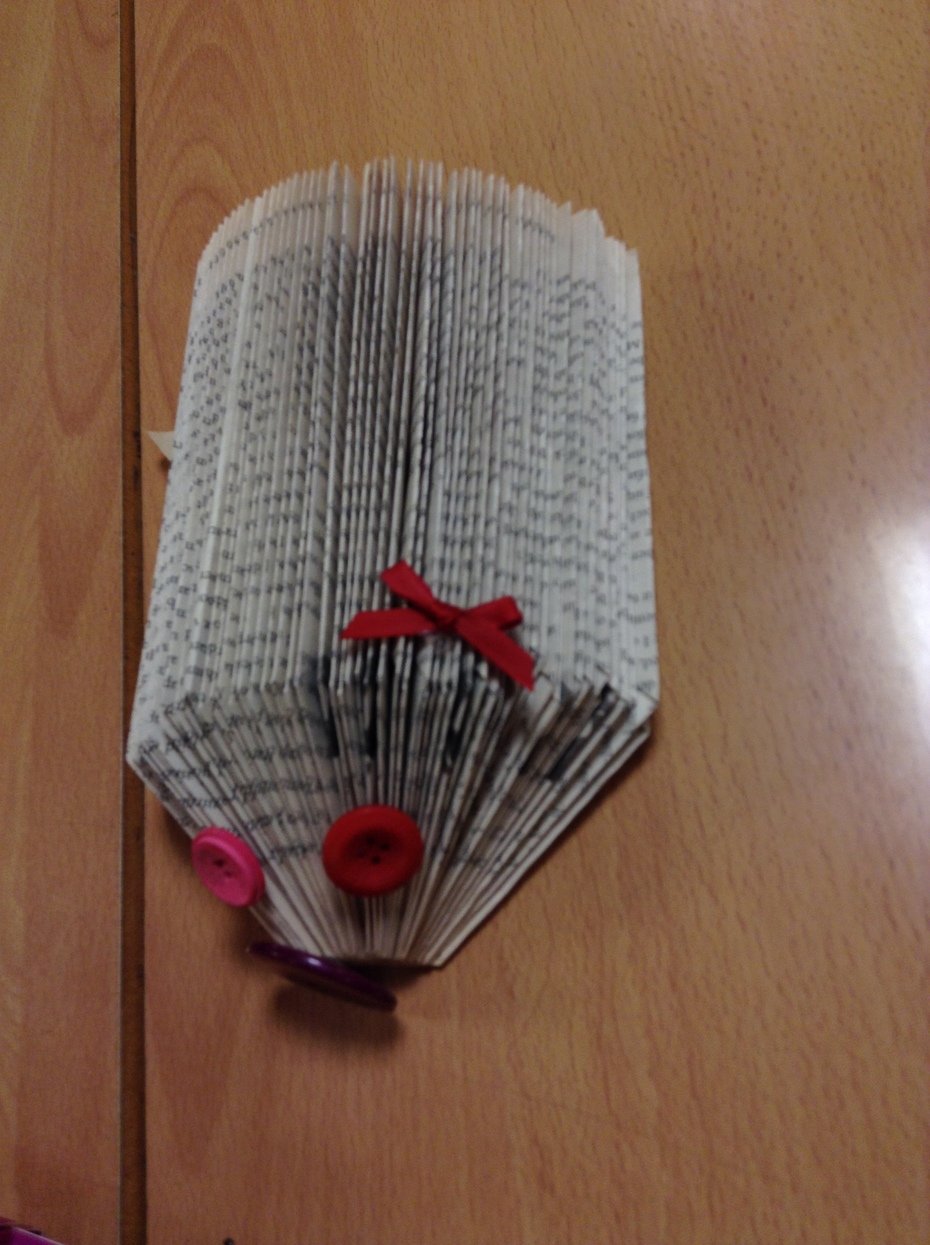 Decorate it with old buttons, ribbons and anything you think makes it look original.
Here are just some of what the group produced.
Over the last 4 weeks a group of year 1's have enjoyed using lots of different resources to create unique pieces of art. These have included paper plates, a variety of coloured papers, feathers, stickers, lots of pencils, crayons, felt-tips and a firm favourite GOGGLE EYES!
Take a look at what they all produced.
15th November 2018 Gardening Update
We've added a leaf mulch basket to the KS 2 playground which has been quickly filled by eager children ready to collect the fallen leaves and tidy up the area. Alongside this is a fruit composter for those breaktime snack peelings, cores and skins.
In the year 5 classroom we have 2 pepper plants with ripening fruit on and a tomato plant still producing flowers! ( A bit of an experiment to see how long we can keep them going.)
Down in the garden we still have cabbages doing well and rhubarb chard.
The hexagonal composter, which surprisingly had some very good compost in, has been emptied again this year and placed into one of the beds to build it back up ready for the next growing season in 2019.
9th October 2018
Another week of tidying/collecting for the group. This time within the Peace Garden where we found loads of acorns along with sticks to move and use on our paths within the allotment plot.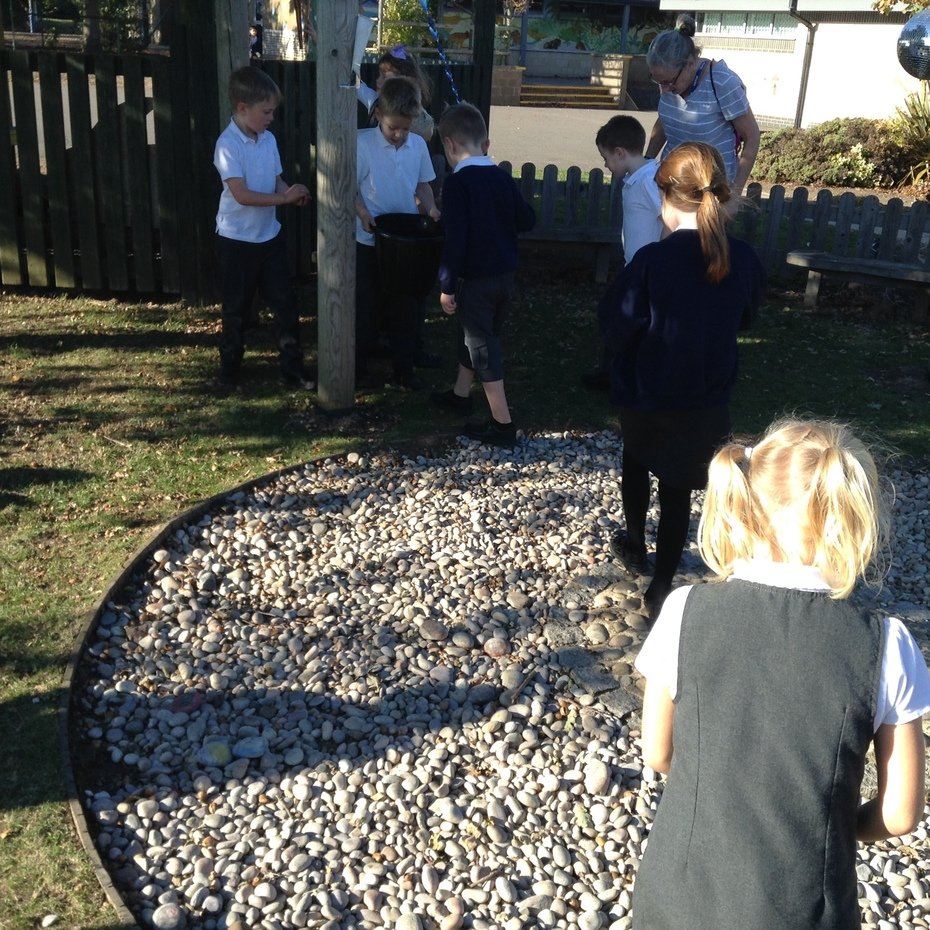 We also discovered hundreds of conkers on the school field.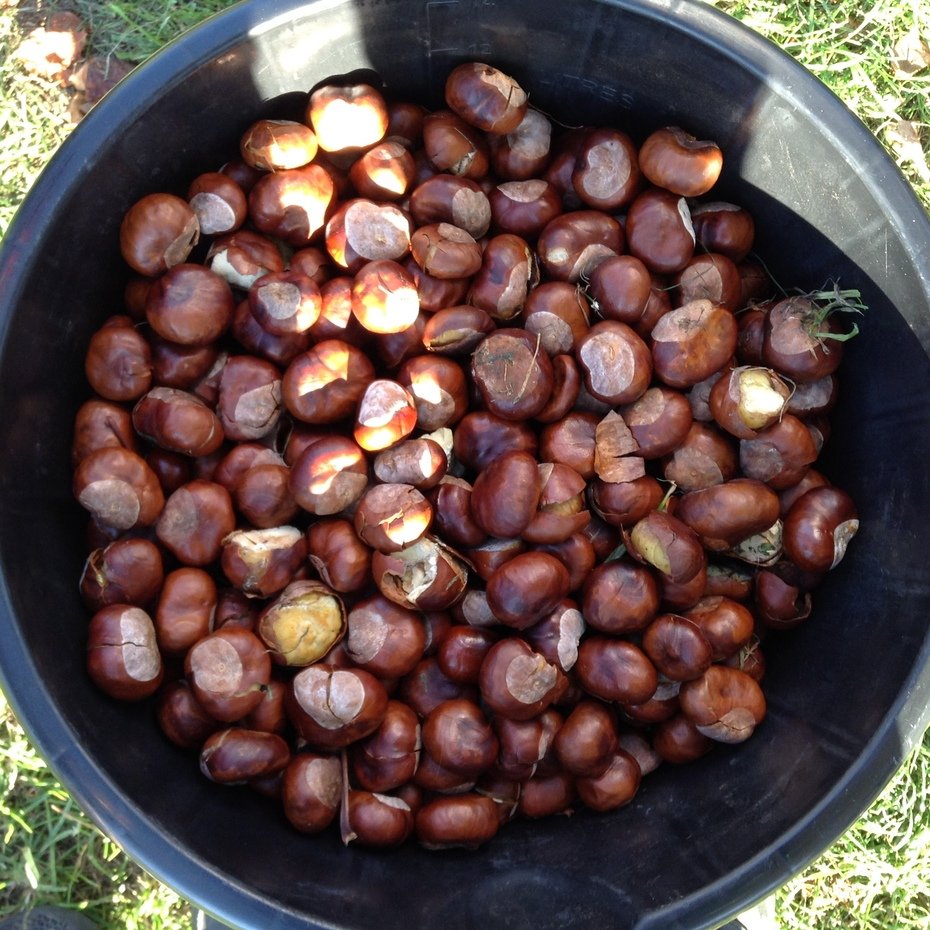 Some of us also looked closely at the leaves from the trees to see how they can differ in shape and size.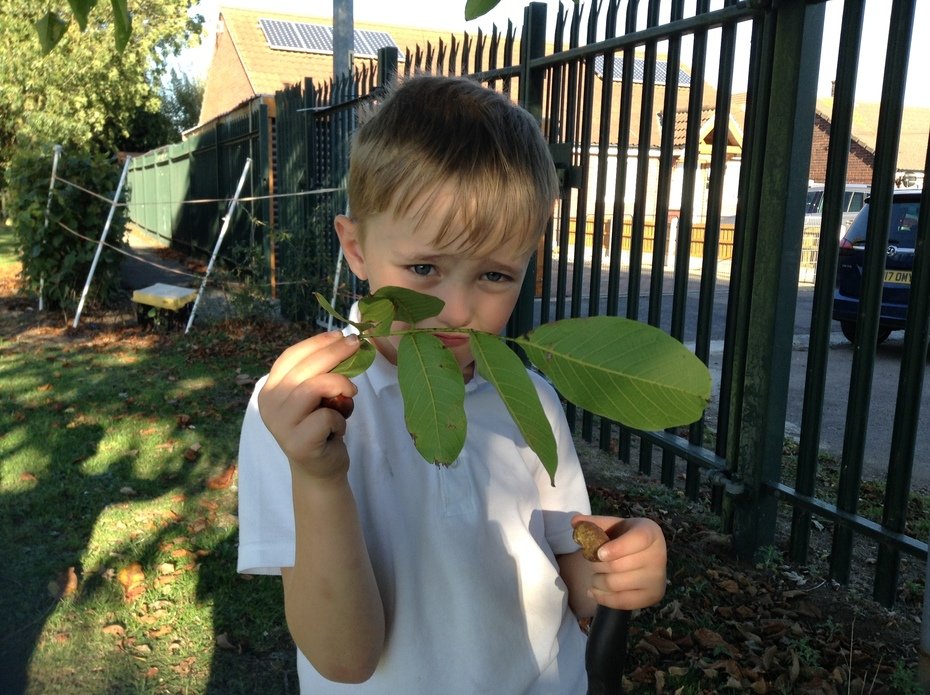 We also looked at the difference between conkers (which are extremely toxic) and the lesser seen/known chestnut which can be roasted and eaten usually around Christmas time.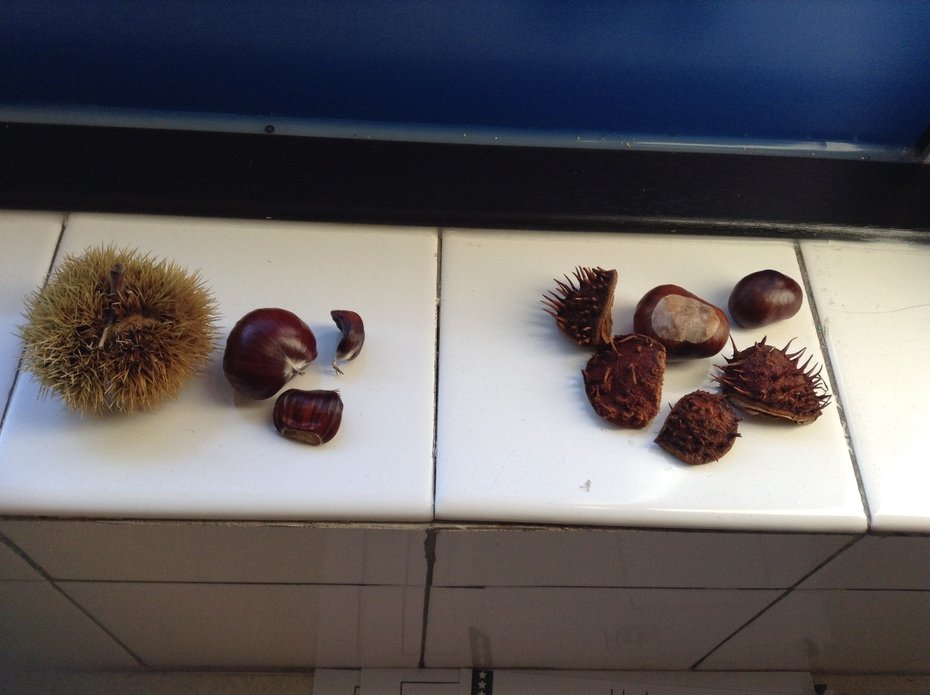 DO YOU KNOW WHICH IS WHICH?

A small group added some winter pansies to the planter outside reception.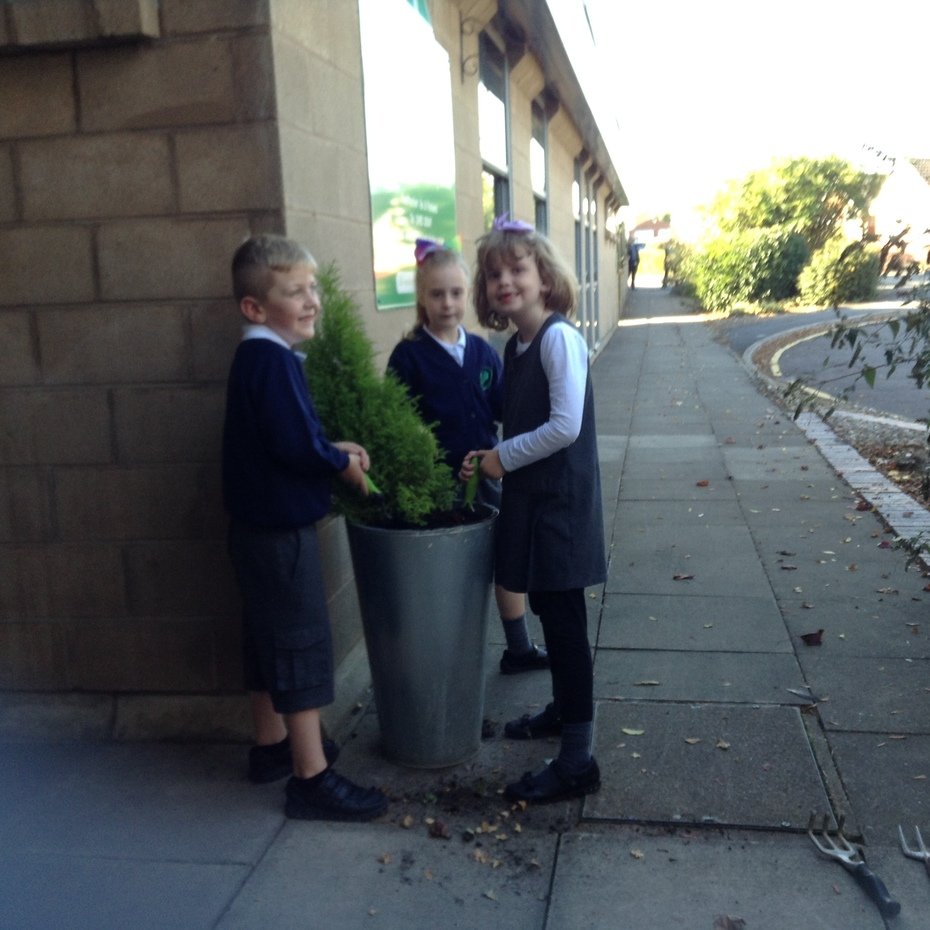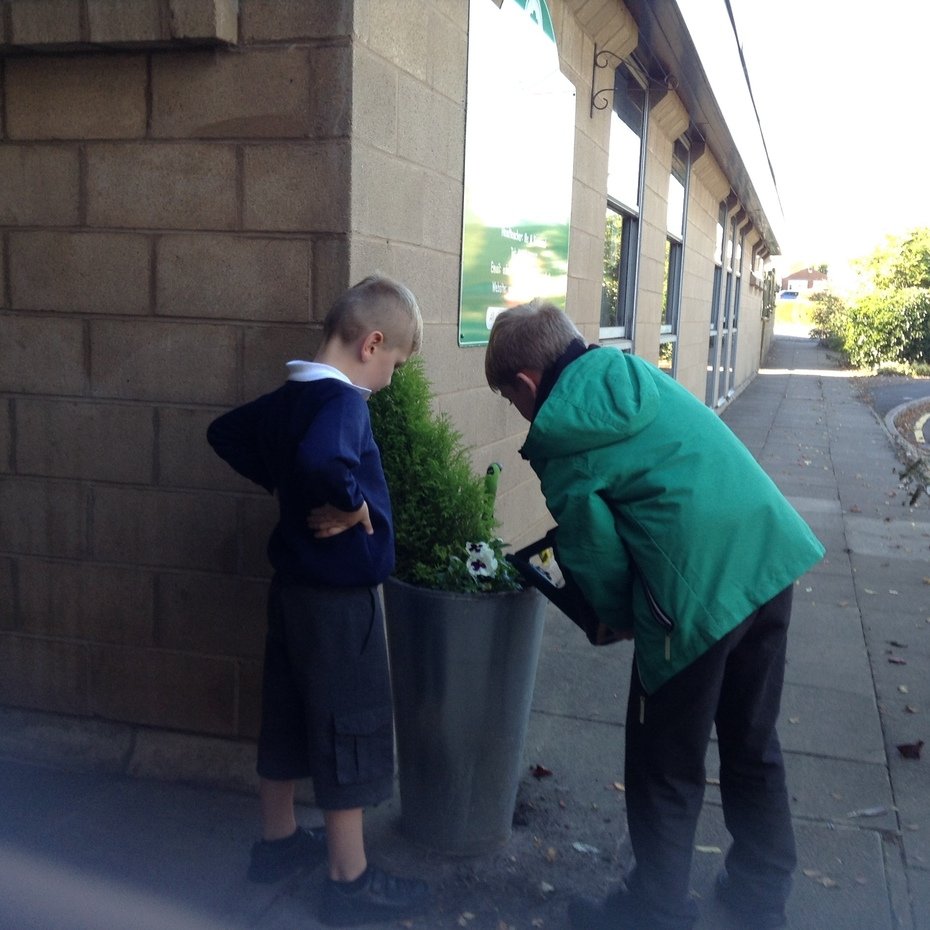 Back on the plot some of the group showed great teamwork to pull out a dead plant while others added new plants and gave everything a good watering.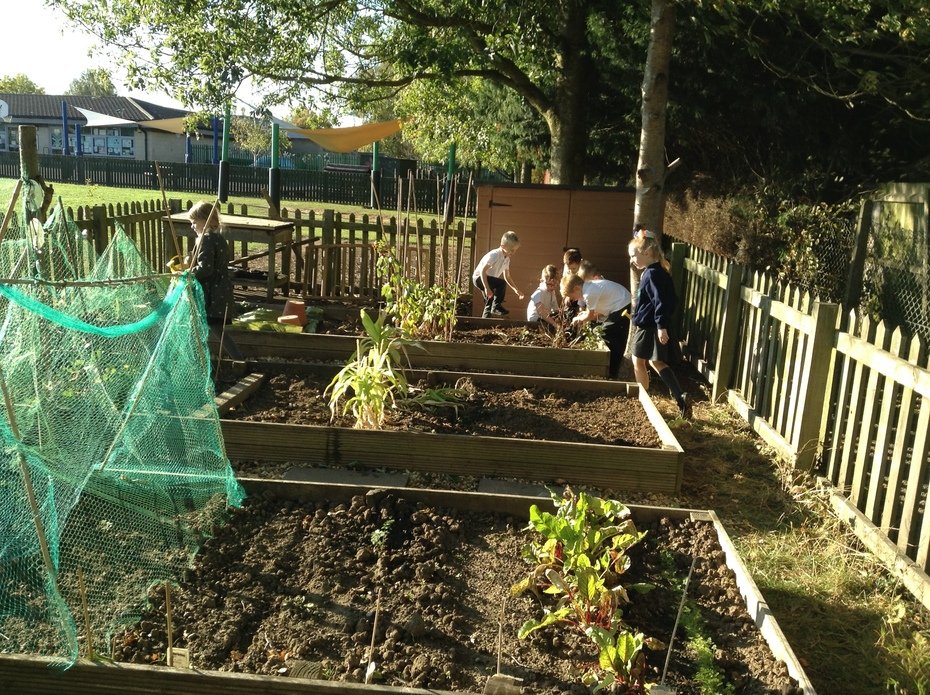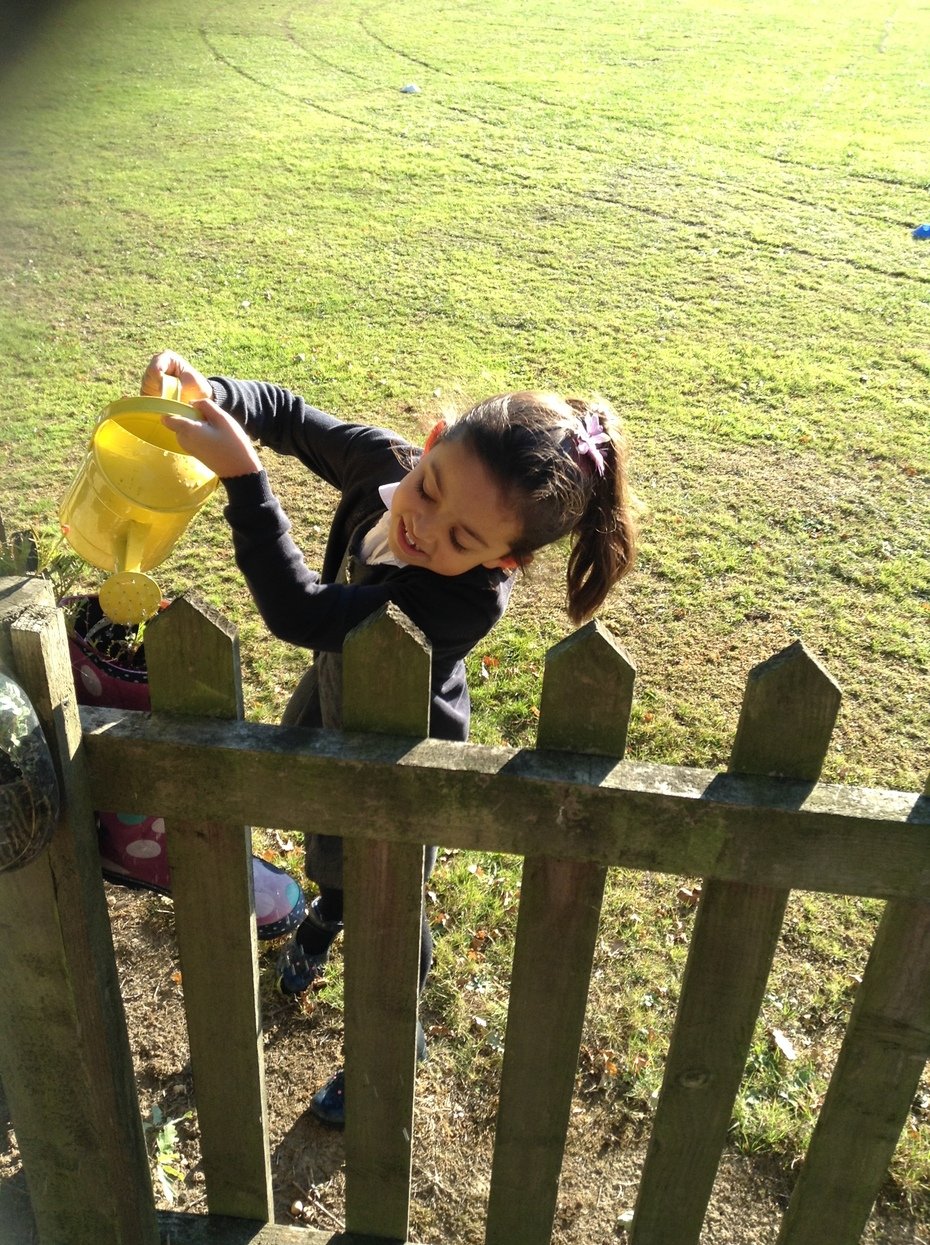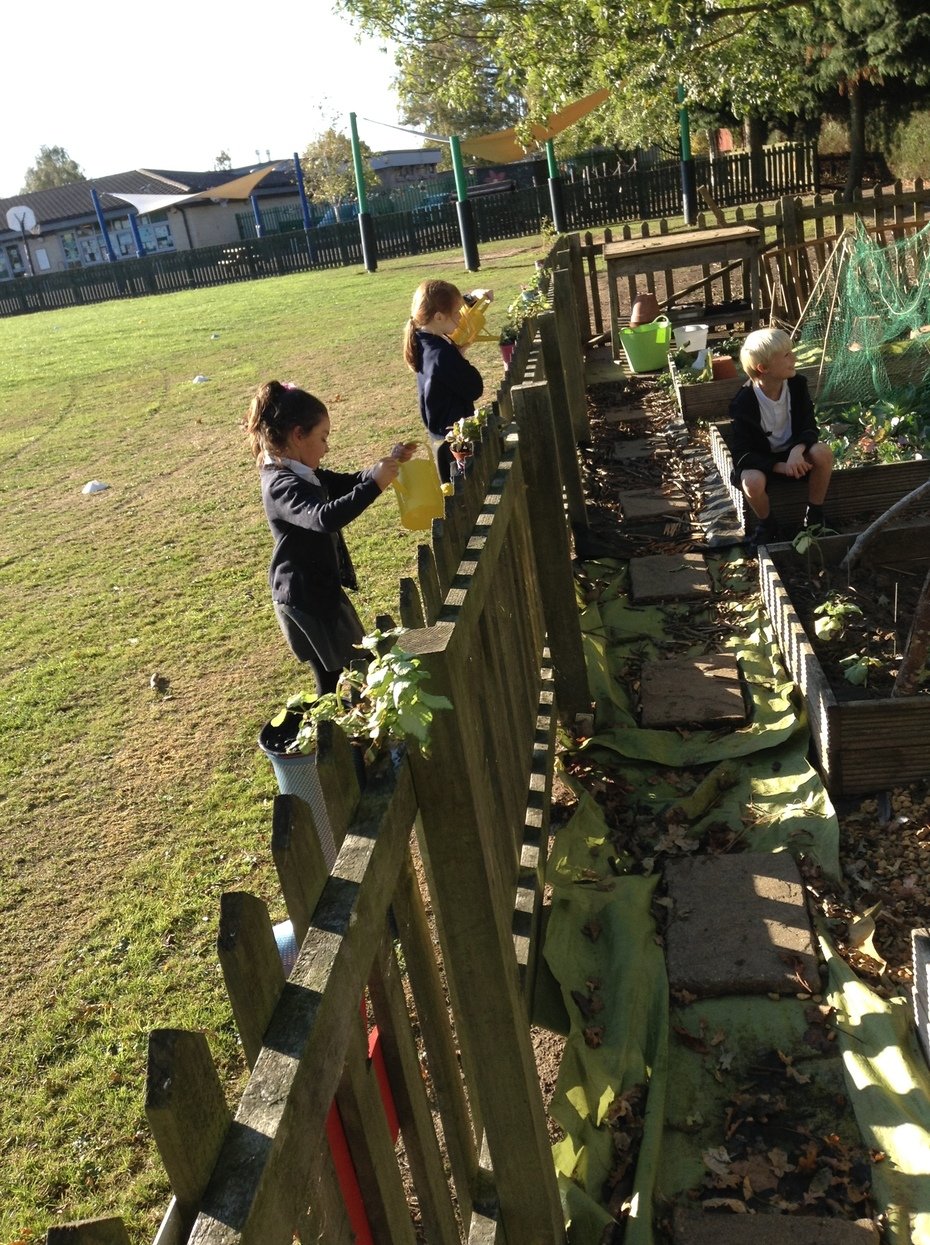 No more Gardening Club now until after February half term.
2nd October 2018
As it's Harvest time, this week has been all about collecting in the produce we've grown on the KS1 playground square. After picking, a general tidy up was needed.

.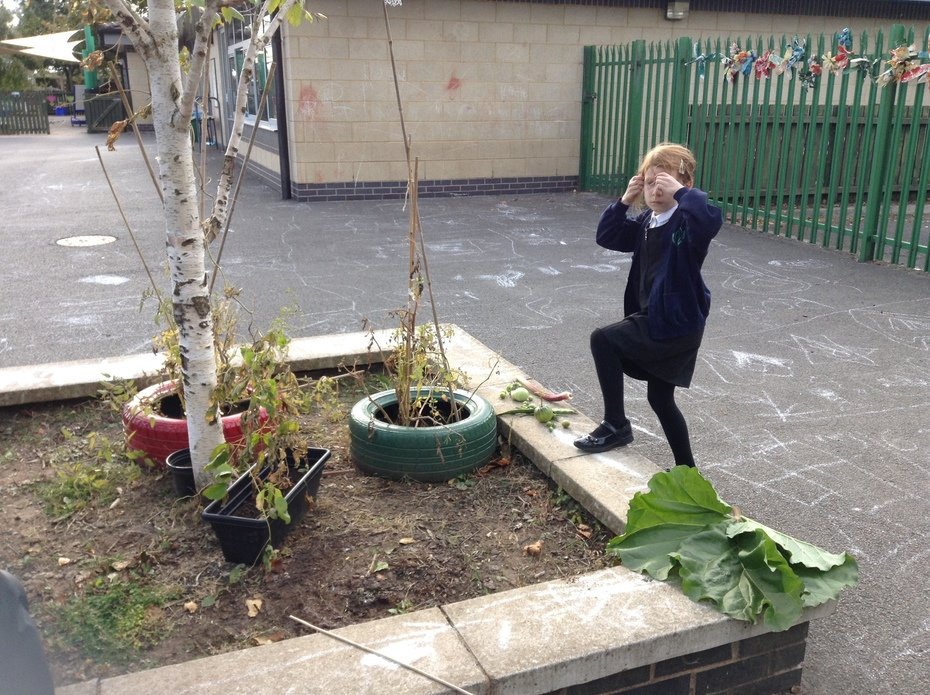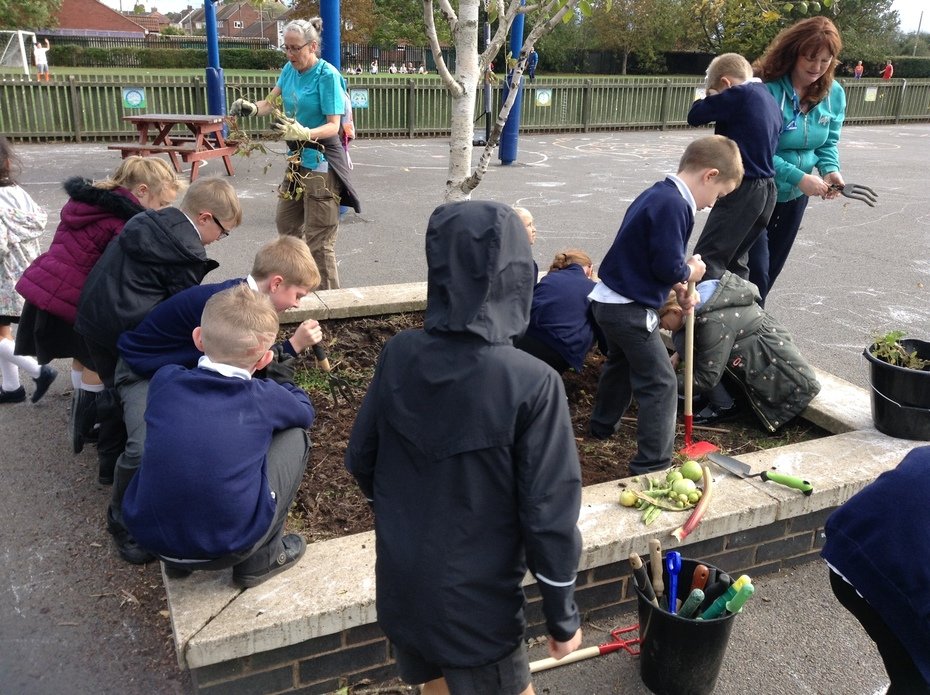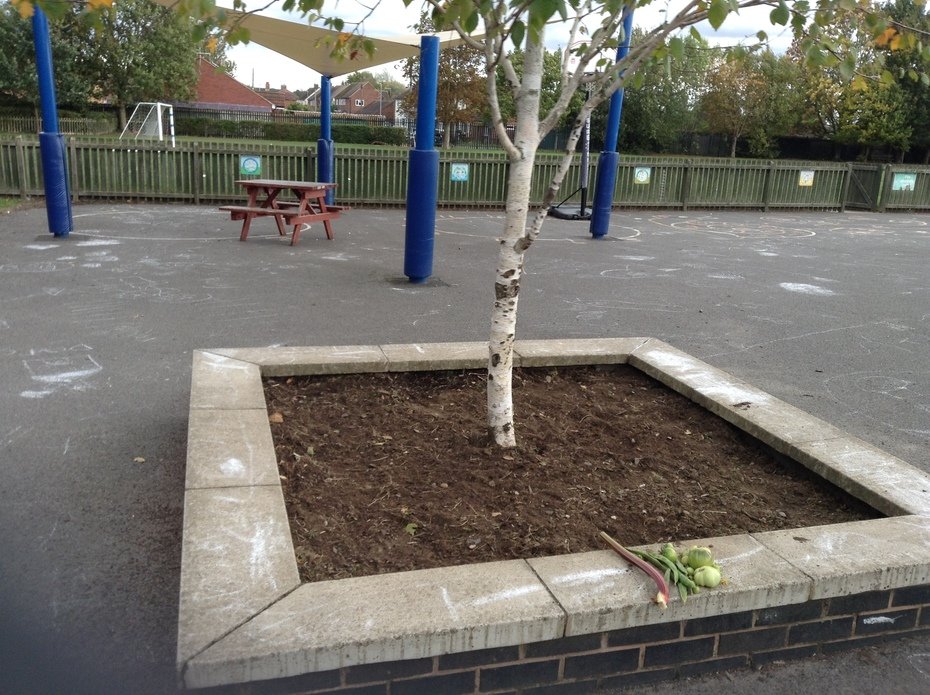 The group were given sheets with either a seed or a bulb drawn on for them to decide what would grow.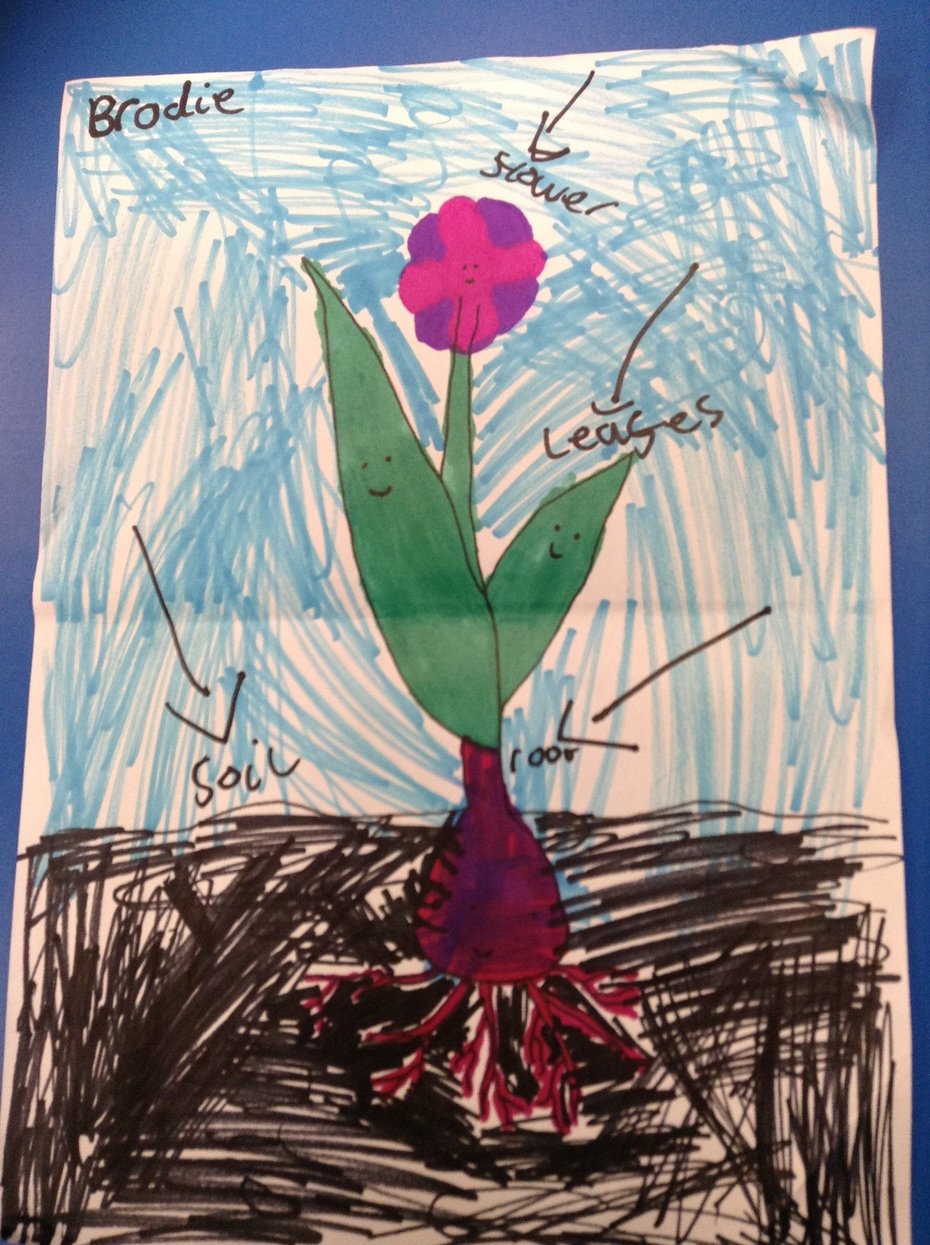 The adults have also been busy erecting a fence, made from pallets, around the fruit garden.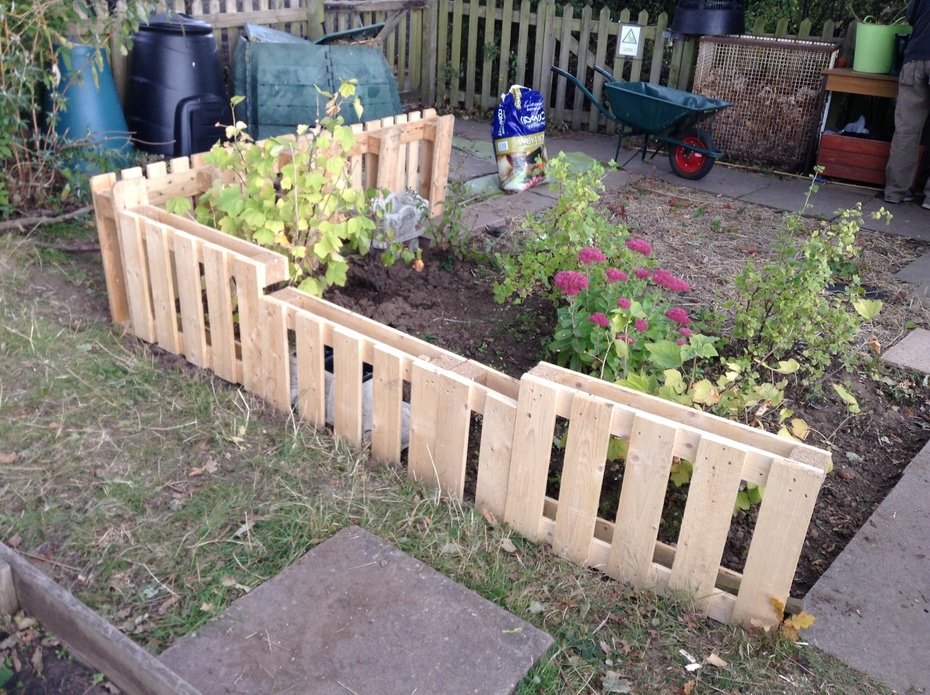 25th September 2018
This week some of us dug/pulled out the conifer from the pot outside the school entrance as it had been scorched by the hot weather over the summer and replaced it with a new one.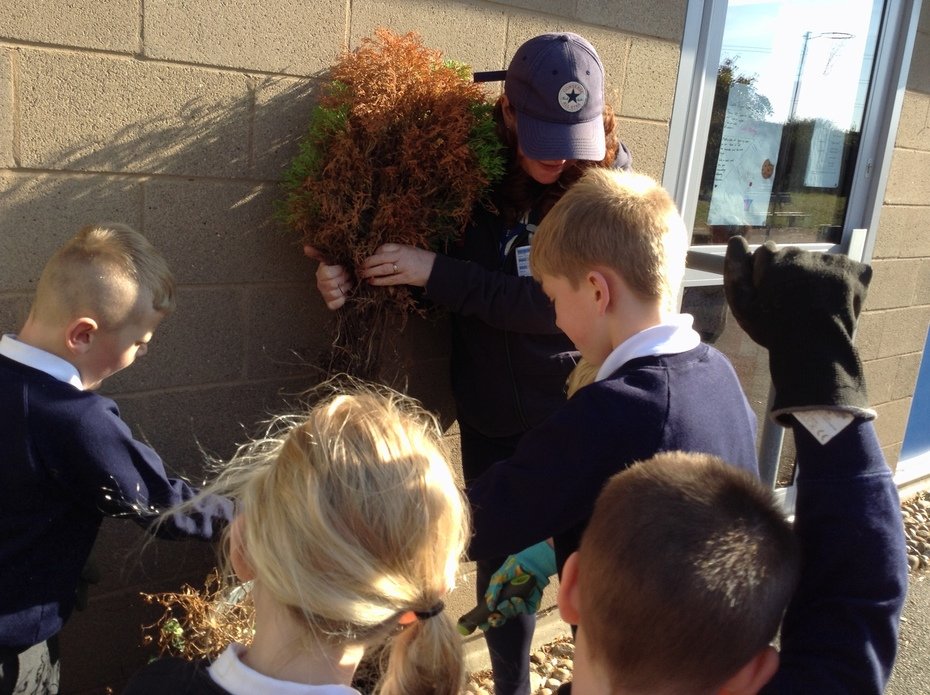 The old one was taken back down to the allotment and replanted to see if it can be rescued.

Others planted out some winter peas before tackling more weeds in the beds.
Pine cones collected over the summer and also after the high winds we've experienced have been added to the area. These will make great places for insects to hide during the cold nights.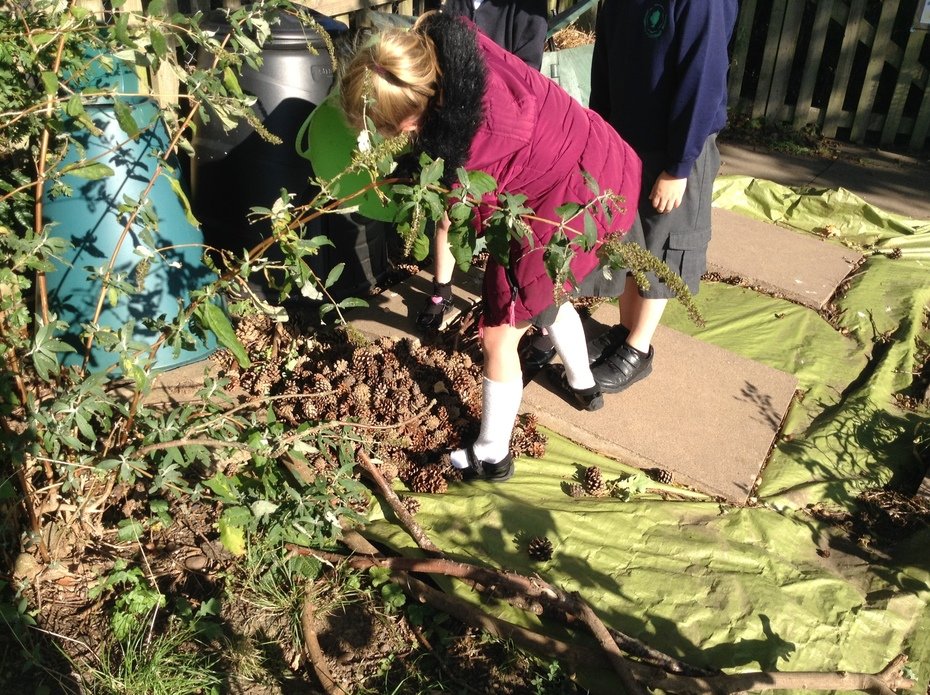 18th September 2018
A new start for Gardening Club with lots of excited new members who eagerly explored all the growing areas.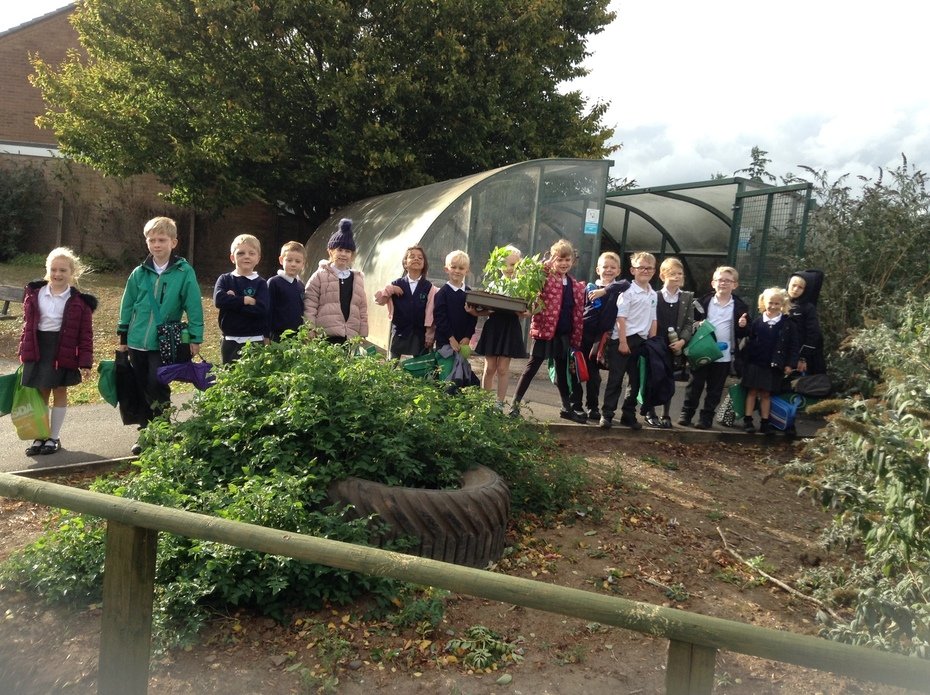 They all planted some Hollyhock seeds to take home and were also given one of the pepper plants nurtured over the holidays. We have kept a couple in school within year 5/6 area as it's too cold outside for them now.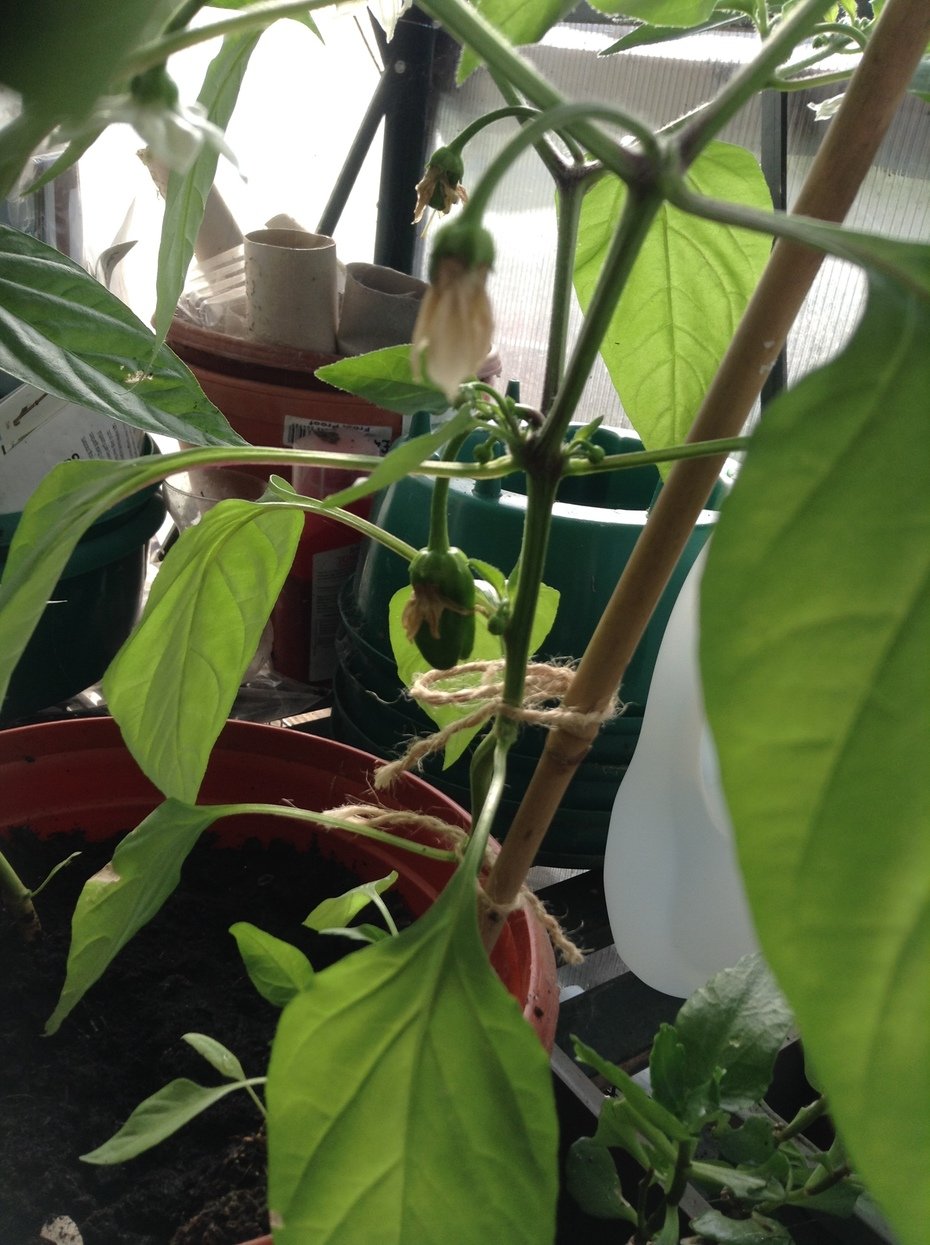 Donated plants were also placed in the decorative wellies that have been attached to the fence surrounding the plot.
See what's been happening over the summer holidays
Week 9
After making sure everything was watered we visited the Peace Garden to hang a disco ball and twizzle stick that have been kindly donated to school.

We picked all the gooseberries from the 2 bushes we have which will hopefully be used in cooking sessions next school year.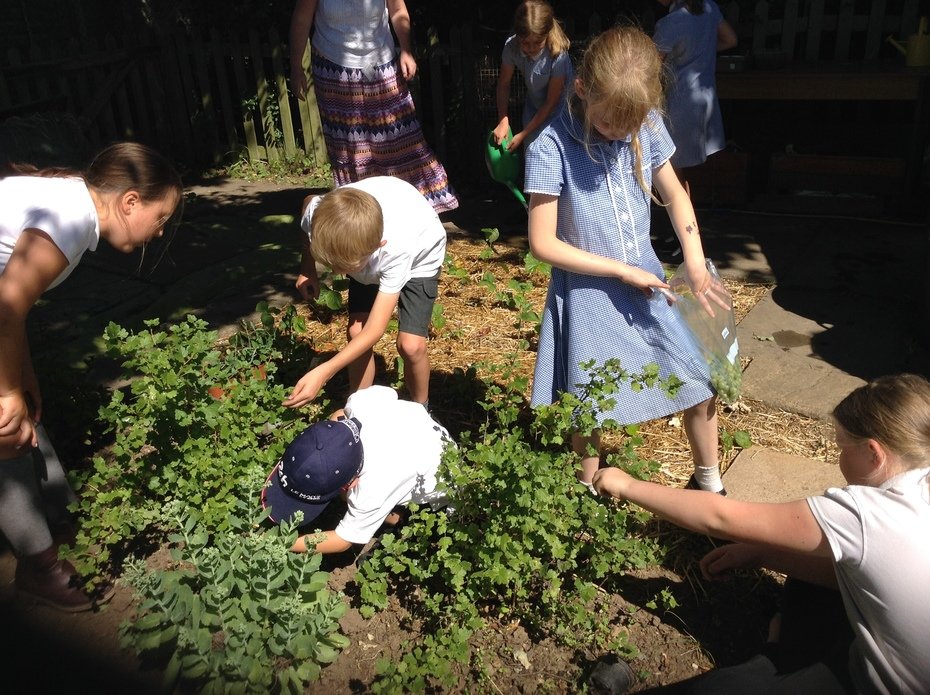 Then it was time to enjoy the strawberries produced with some cooling ice-cream and what we've named minty fizz!
Week 8
The strawberries are ripening well and hopefully we'll get to sample them on the last week of the club.
.Our peas are slowly climbing up the net and are starting to flower.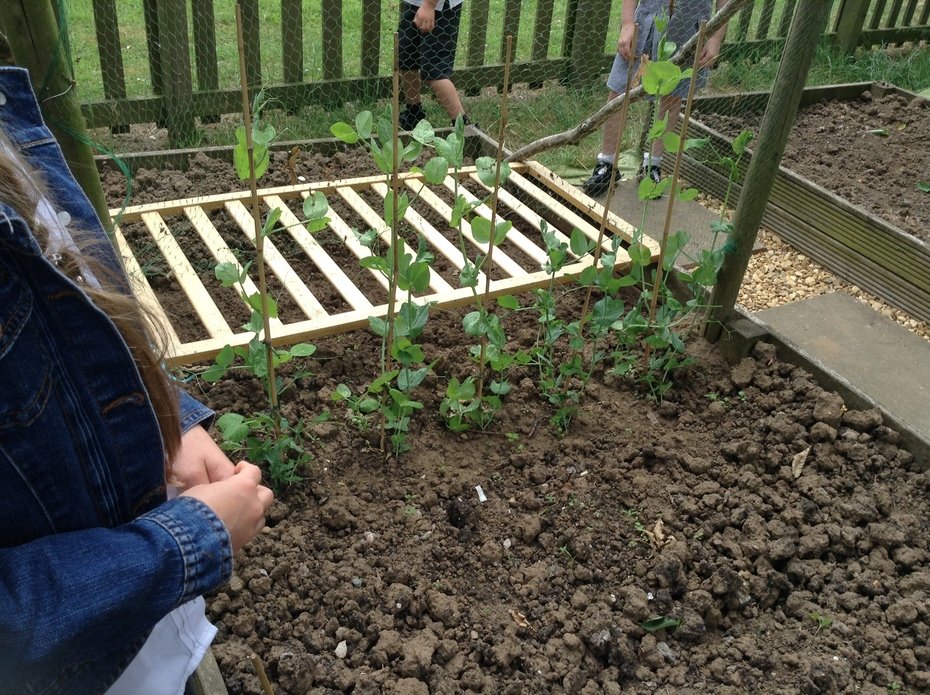 Some of us had great fun moving a large tractor tyre around the playground.

We also did a bit of tidying and watering in the Peace Garden.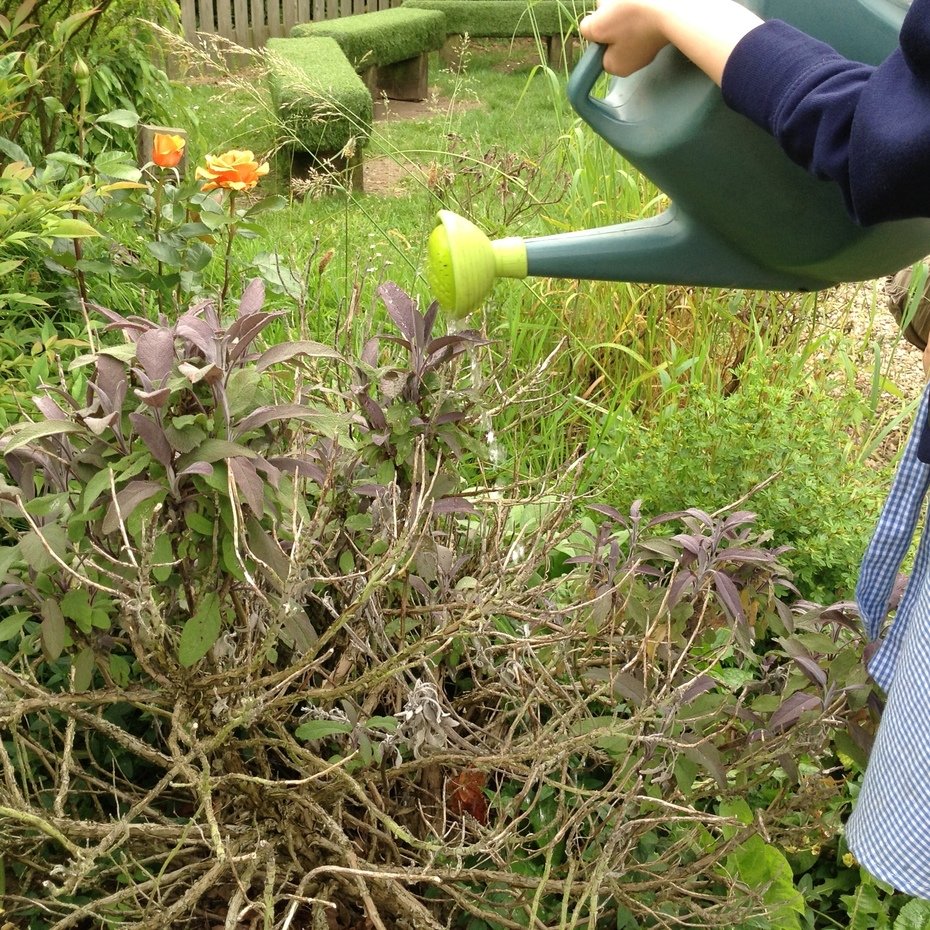 Week 7
We have created a pumpkin patch.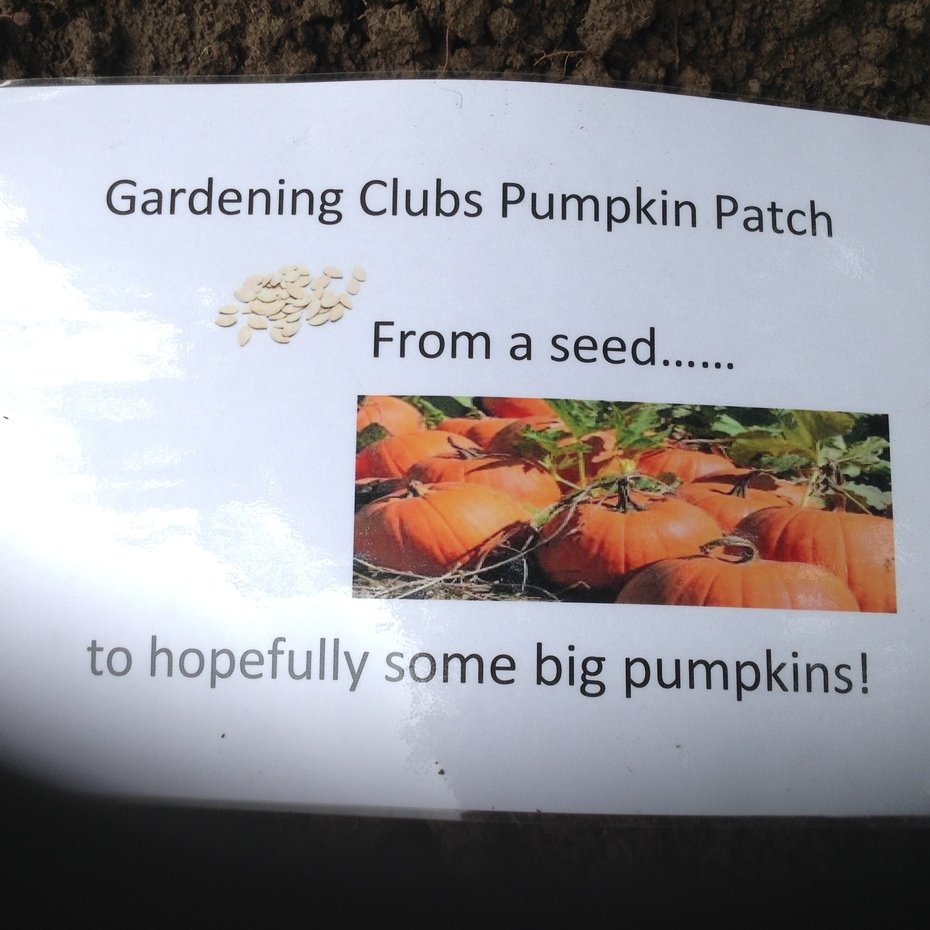 The flowers that we produced from a seedhead by scattering them in the bed at the end of last August are looking great!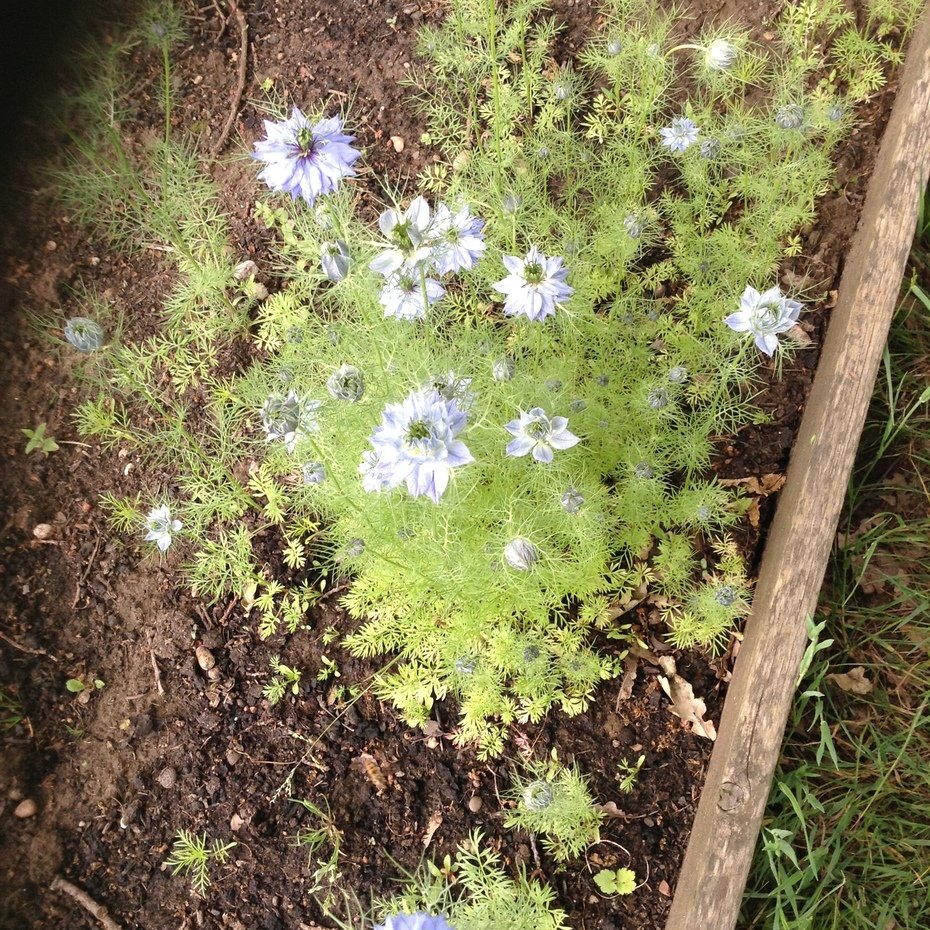 The sweet peas are coming along nicely and we've even picked some to put in the staff room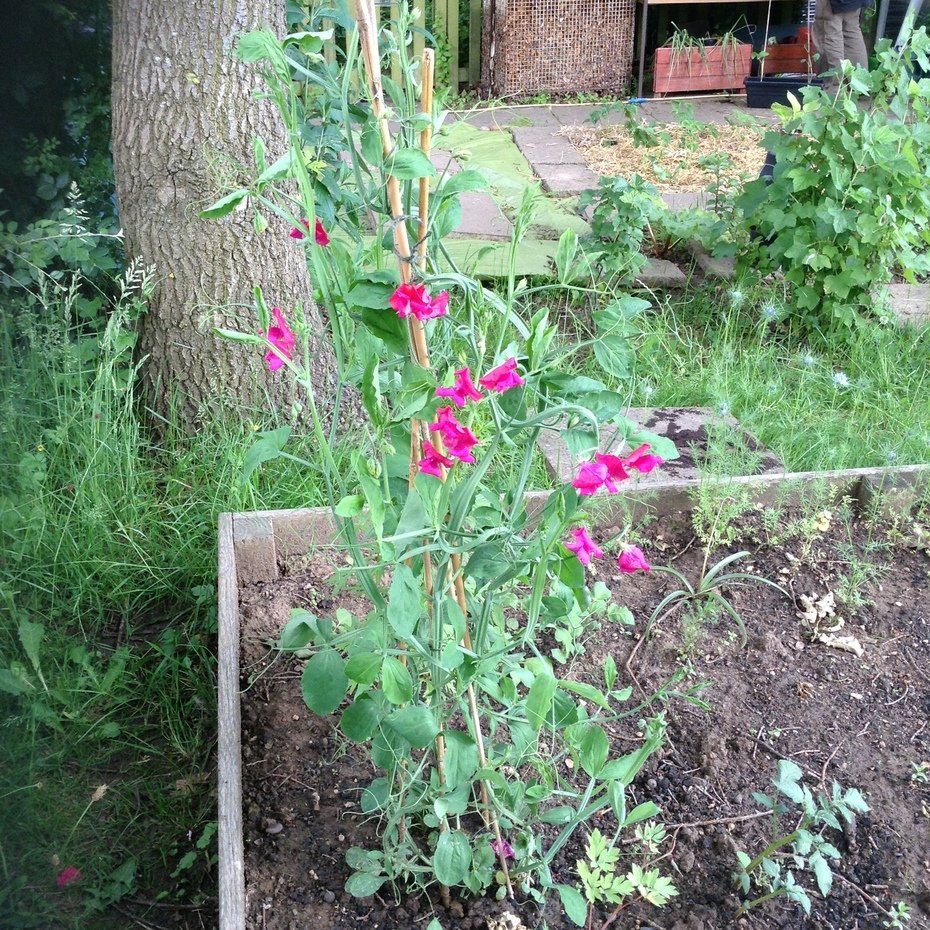 and the gladioli bulbs are already coming up!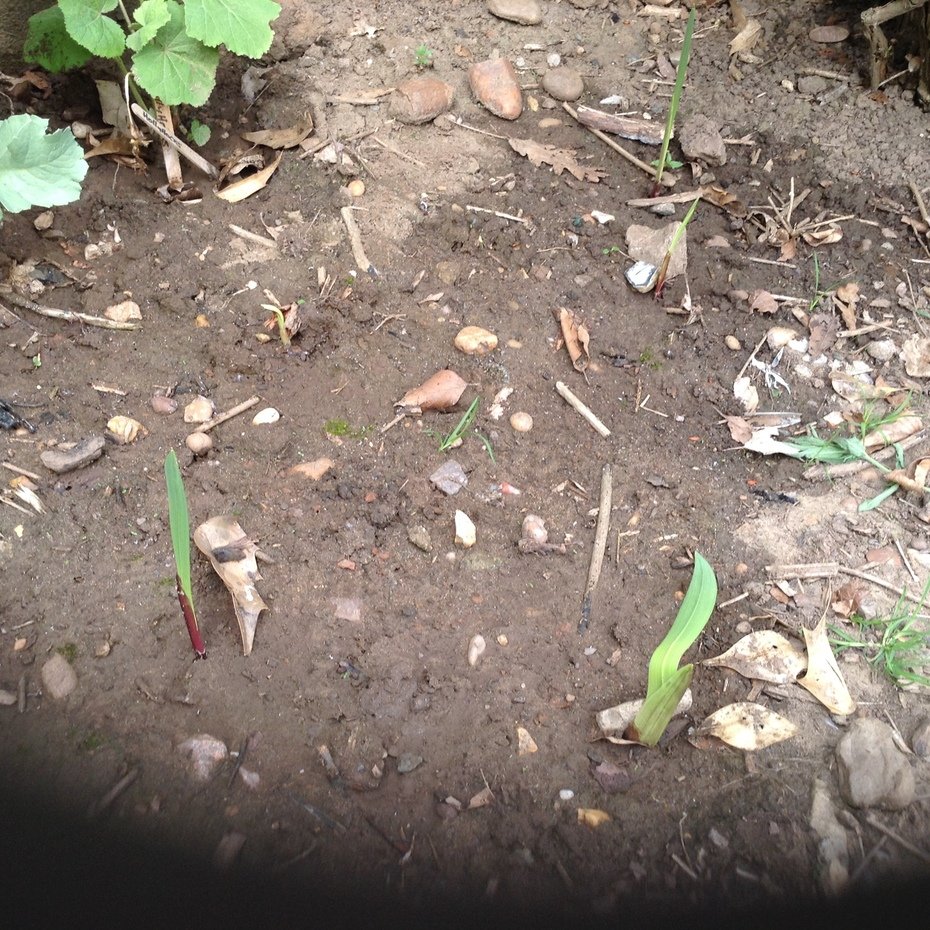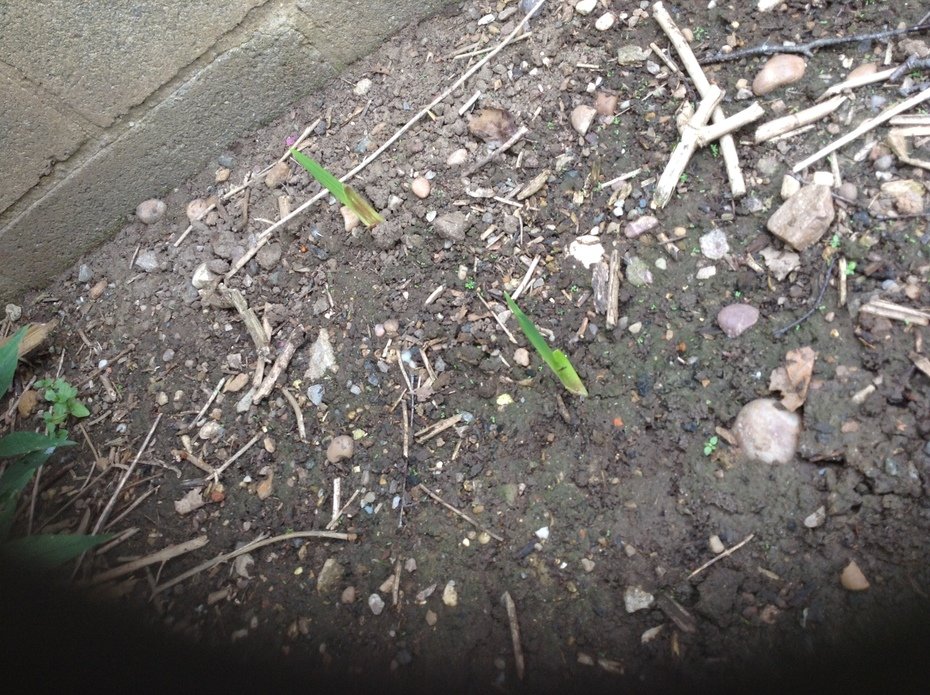 Only 1 sunflower from the group survived the dreaded slugs and someone was very pleased about that.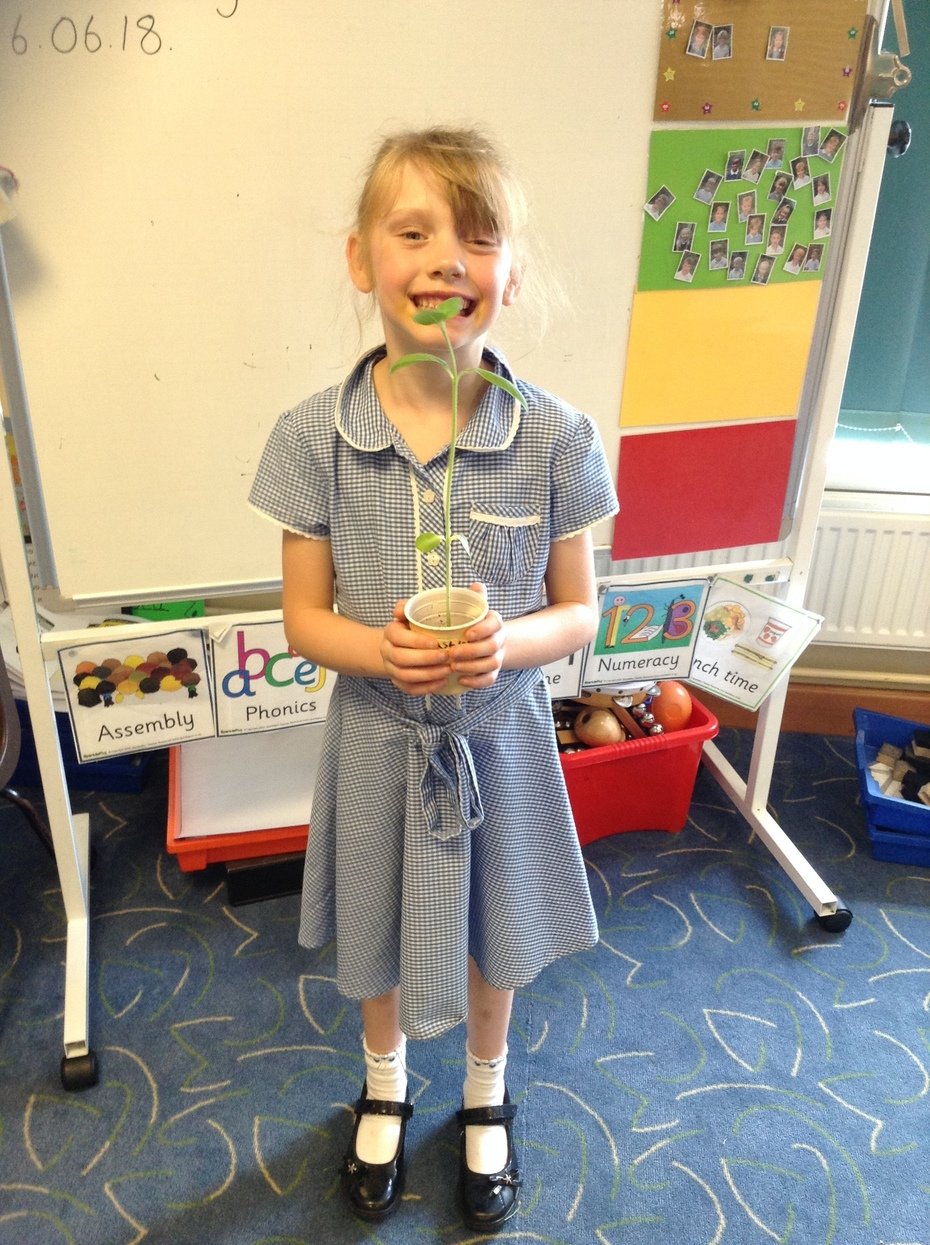 Week 6
The first job this week was to give everything a good watering as the weather has been quite warm.
Then we pulled up the carrots that had been sown in late Autumn. As you can see they were a bit small!
Water was added to a bag of compacted compost which will expand before we plant some more tomatoes in it.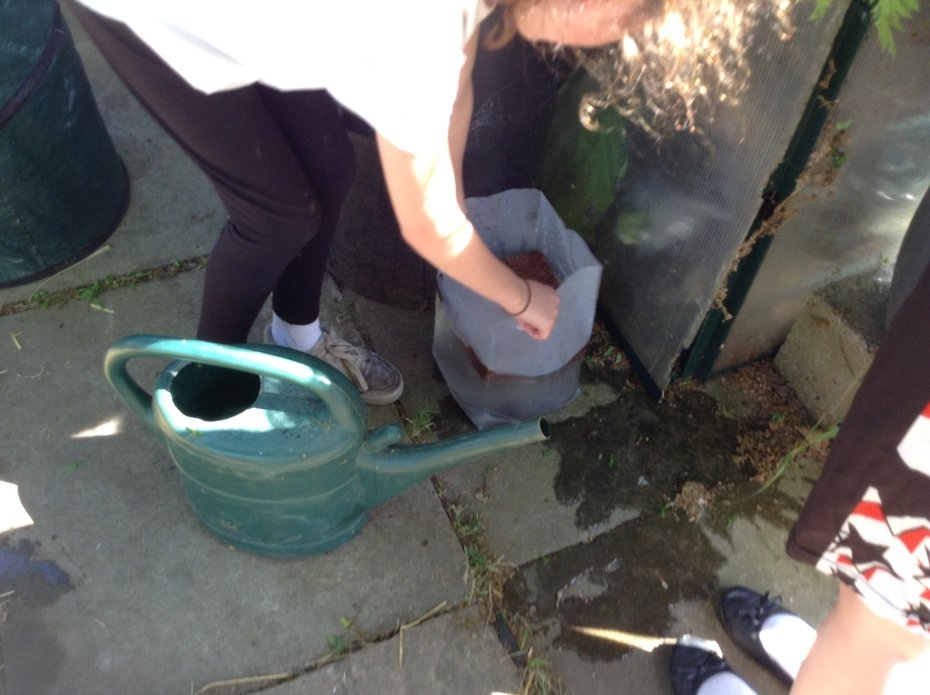 We also planted fennel, cabbage, 2 varieties of carrots and rhubarb chard.